Some personalities love giving gifts to make others feel welcomed—but is this practice ever over-the-top?
Hi Cheryl,

I'm meeting the groom's mom for the first time at the bridal salon where my daughter is selecting her wedding dress. I want to make the groom's mom feel comfortable and welcomed. Do I give a gift or small token of thanks for coming? Please advise. Traditions are always evolving and I'm not sure what to do!

Thanks,
Donna
---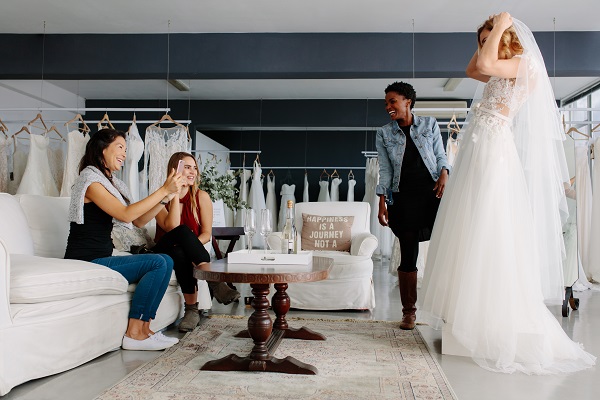 ---
Hi Donna,
Thank you for writing. You are very kind to want to make the groom's mother feel comfortable and welcomed. Of course, you want to get off on the right foot and set the tone for the months to come. Your families are merging and you are naturally excited to meet your daughter's new mother-in-law. However, there is no need to give a gift. It's very gracious of you and your daughter to include her in such a special day. Traditionally, the mother of the groom would not be present at the wedding dress selection, and inviting her to be present is a "gift" in and of itself.
In lieu of a gift, you might consider giving her a call the day before to let her know that you are looking forward to meeting her and are glad she is coming. That way, you will have at least spoken before you meet and she will feel welcomed.
In some cultures, gifts are given upon meeting someone new, but not usually in the United States. Although there is no need to give a gift, there is also nothing wrong with doing so if you choose. Ask your daughter for some guidance as to allergies, preferences, etc., and make it something small so that you don't make her feel uncomfortable. Simply being included is probably gift enough.
For more MOB guidelines, please see my article, "What's Your Role? Tips for the Mother of the Bride and Mother of the Groom."
All the best to you as you enjoy this special season of life with your daughter.
---
If you have questions or comments about this post, or about gift giving, bridal shower, baby shower, or wedding etiquette, please comment below or email [email protected].
Questions in this column are received from readers. They may be edited for spelling, length and grammar, or to remove sensitive information. However, we are careful not to alter the intent or content of the question.