You know that saying about necessity being the mother of invention? Well, I'm sure the original orator wasn't necessarily referring to bridesmaids needing fresh and fun bridal shower ideas, but in my case about 5 months ago, it stood true. It was fast approaching the time in all matron of honor's duties where a bridal shower needed to be planned. I had helped plan a few, low key showers before, but never as the MOH in charge.
But then–as they usually do even when you're married and on your own–my mom saved the day. She suggested throwing a honeymoon shower themed after the newlyweds' honeymoon destination. I started planning right away and now I can't help but gush to any bridesmaid I know about the unique and fun thing it is to plan such a shower. Check out the tips below for throwing your own version of a honeymoon shower and don't forget to point all your invited guests to the bride's registries over at RegistryFinder.com.
The Theme and Invitations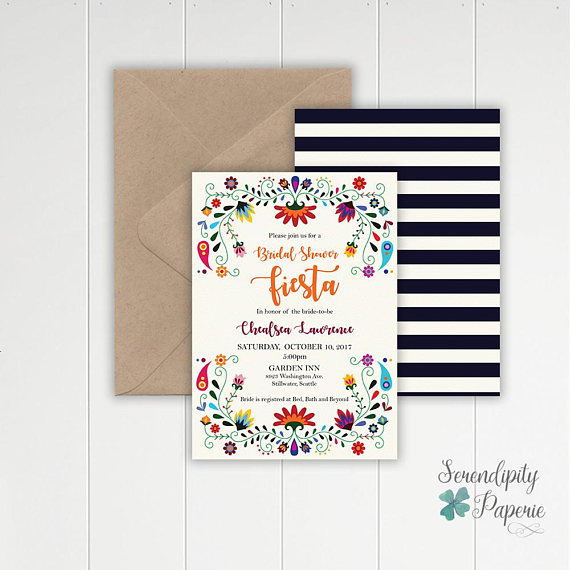 The theme really fell into my lap and it can be just as easy for you! These newlyweds were honeymooning in Riviera Maya, Mexico and the bride's birthday is on Cinco De Mayo which also happened to fall during the week of the wedding. Thus, the party became known as Fiesta De Abi. I pulled bright colors, funky flowers and festive writing into the invitation I designed, but you can find similar ones ready to be customized on Etsy.
The Décor

 I wanted to keep the décor super simple and easy to clean up.  Luckily, a lot of bright colors can go a long away and shower décor does not have to be super complicated to be super cute. Target had laid out their Cinco De Mayo decorations, so I picked up the paper flowers, banner, bride's flower crown and some fun floral napkins and plates. Do your research, think outside the box and scour Etsy for fun party additions that won't break the budget or cause too much mess.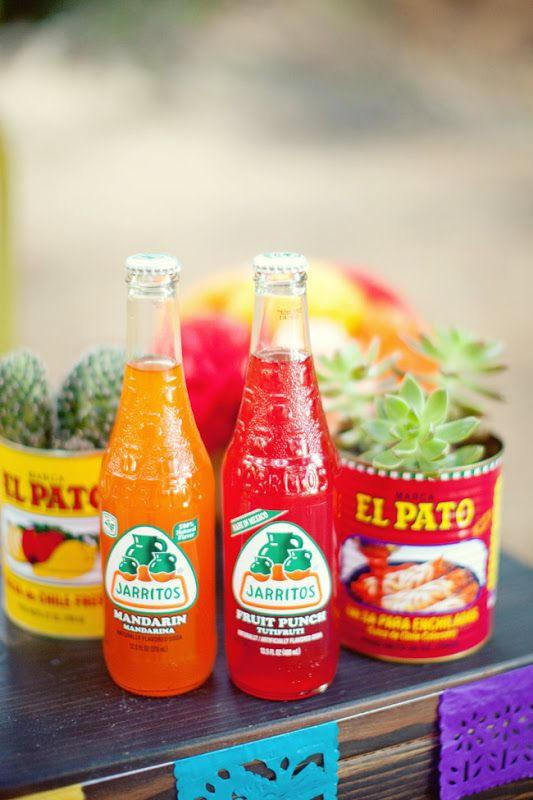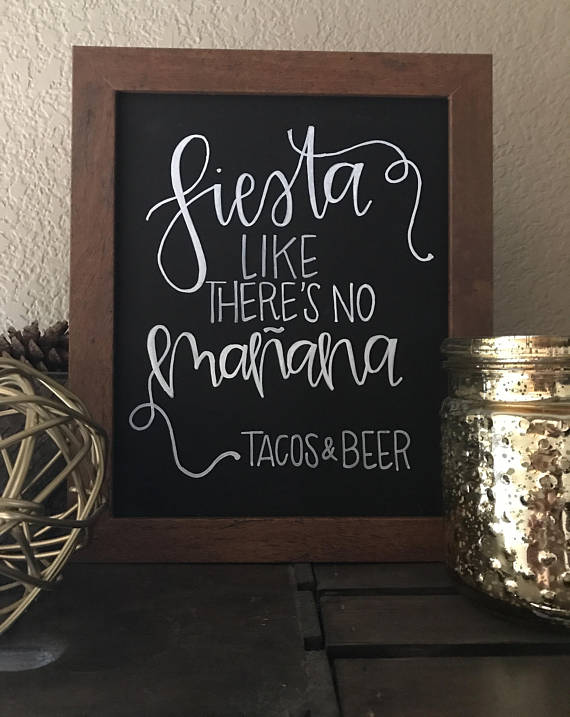 The Food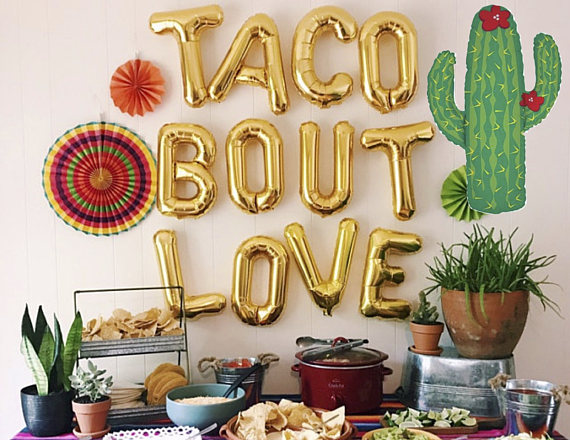 The key to the honeymoon shower is simplicity. Since you'll probably be throwing this shower pretty close to the wedding day, you don't want to pack too much in and that's especially true with food. Remember your crockpot is your best friend and so are make-ahead dishes. I stuck to a few easy appetizers like guacamole and salsa, picked up some fun La Croix flavors and baked one of the bride's favorite (and perfectly themed) desserts: sopapilla cheesecake. Don't bog your guests down with a heavy meal for this light and casual shower. Consider treating them to a few unique, ethnic foods they might not normally try if your destination is especially exotic. And don't forget to decorate that table with some flowers and plants.
The Gifts
You might be the first person you know to throw a honeymoon shower. Congratulations on being such a trendsetter!  As you know, with great power comes great responsibility. When guests ask what they should bring, point them to the bride's registry at RegistryFinder.com. You can also include a list of the bride's sizes and suggested gifts with the invitation. Anything the bride can use on her honeymoon is fair game so have the bride weigh in on a few of her needs. Gifts that my bestie received at her shower included a new swimsuit, a cosmetic bag with travel-sized necessities, a cover up, sandals and new pjs. The possibilities are truly endless!
No matter what kind of shower you're throwing, make sure your bride feels celebrated, loved and refreshed. You want to take as much off her plate as possible and that includes sending her off on her first married trip with all the new sunglasses and flip flops her heart desires.
Save
Save
Save
Save