I'll always remember one of the first purchases I made as a 22-year old college grad with a real job: a pair of Ray-Ban Wayfarer Classics. Up until that point, I had bought the cheapest, trendiest sunglasses available, knowing they'd end up crushed at the bottom of a beach bag, abandoned under the bleachers of a football stadium, or left behind in a friend's car.
But those Ray-Bans, with their timeless silhouette and leather case, were symbolic to me: they were about embracing adulthood, all while looking classically cool.
11 years later, I still have that first pair of Wayfarer Classics. Too cool to be left behind or forgotten, my Ray-Bans are my go-with-anything, never-leave-home-without-them accessory–and I think they would make the perfect gift for your bridesmaids and groomsmen!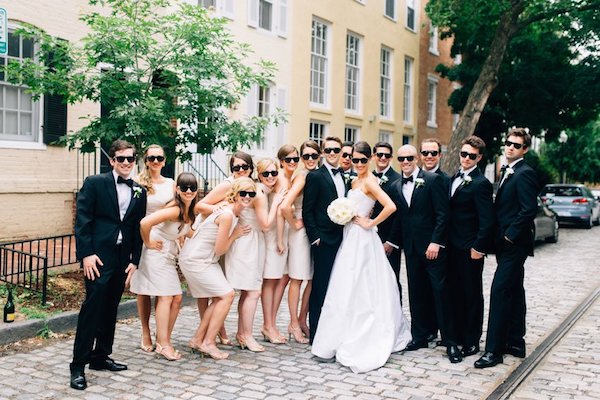 Ray-Bans: Perfect for Your Bridal Party
No offense to anyone anywhere, but there are only so many floral robes, monogrammed mugs, and engraved picture frames that a girl needs. Instead of giving your girls (or guys) a collection of tokens they may or may not enjoy after the big day, consider giving them one "wow" gift they'll wear forever: customized Ray-Bans!
Here's why Ray-Bans are the perfect gift for your crew:
1. Ray-Bans are Universally Flattering
I think Wayfarers literally look good on everyone, and they'll never go out of style! But with Aviators, Clubmasters, and more, you can find a style of Ray-Bans that will suit any face!
2. You can Customize and Personalize Every Detail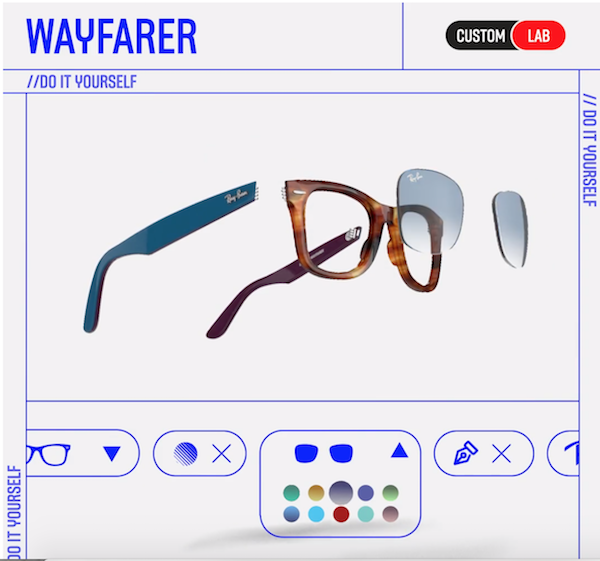 Ray-Ban now offers the ability to completely customize your pair!
First, choose a style (Wayfarer, Aviator, and more); then select lenses and frame material.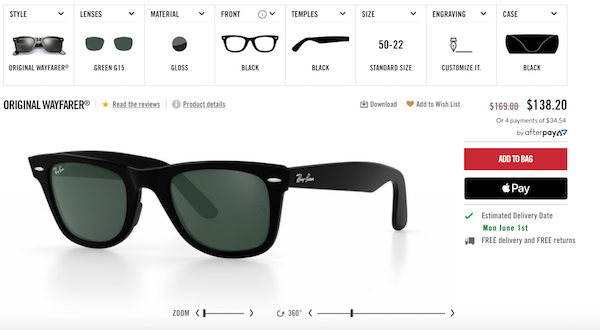 Then it really gets fun: you can add engraving (because even though I just knocked monogrammed mugs, monogrammed Ray-Bans are another level of understated cool).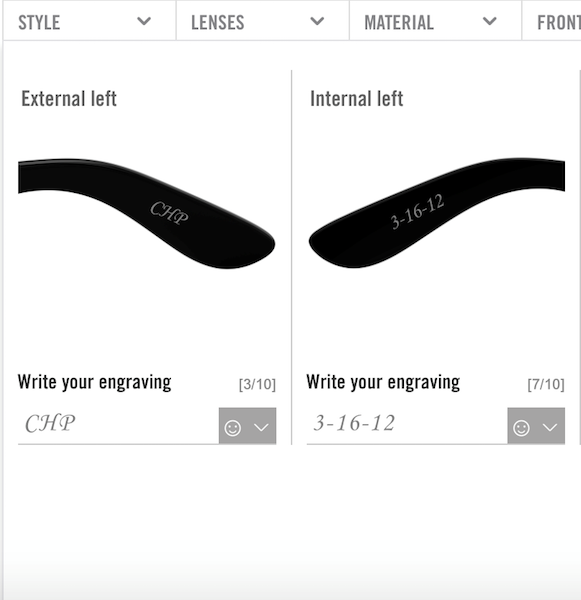 Add their initials to the outside of the temple, and your wedding date to the inside where only they will see it as a reminder of your big day.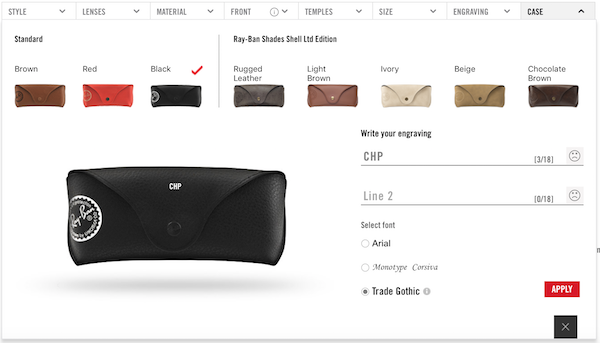 You can even personalize the leather case!
3. Perfect for the Wedding Day and Beyond
Equally perfect for the ballroom and at the beach, Ray-Bans will make for a great wedding day photo opp and will still be enjoyed long after the big day. I promise, this is one gift your girls and guys will not leave behind at the hotel or in an Uber back to the airport.
4. They're Not as Pricey as You'd Think
For something so timeless, they're not as expensive as might expect: sign up for email and Ray-Ban will give you 20% off! That brings each customized pair within the ballpark of $120. Think of how much your bridal party is spending on bach parties, travel, lodging, attire, etc.–there's no better way to say thank you than with classic shades they'll wear forever!
Ready to shop for the shades they'll love? Check out all of your customized Ray-Ban options–and make sure you snag a pair for you and your fiance! I guarantee you'll still be wearing them on your ten-year anniversary trip.