There are few things more exciting and at the same time intimidating in the pregnancy months as the baby registry. You can't wait to pick out all the cute nursery decorations and tiny baby shoes and little outfits.
But what about the essentials? The carseats with 12 different options.  The multitude of stroller choices.
How do you make decisions for your baby registry as a first time mom trying to choose the best for her new bundle of joy?
At RegistryFinder.com, we're here to help!  We've rounded up our favorite registry items at buy buy BABY®. The list below shows off each items' best features, price range and usability.
Start here and let the list keep growing as you look forward to that sweet new baby!
Our Favorite Baby Registry Gifts from buybuyBABY®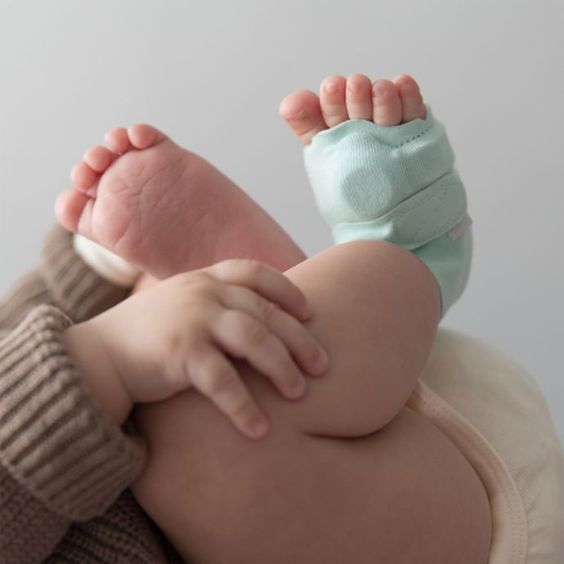 Looking for the baby monitor that will reduce new parent anxiety? Our pick is the Smart Sock Baby Monitor by Owlet. It tracks the baby's heart rate and oxygen levels, collects the data and alerts you if something appears to be wrong. This monitor is synced with an app where you can see everything in real time and get notifications if anything changes. Price point: $299.99.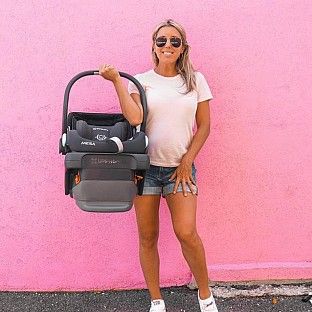 The car seat choices seem innumerable when you're shopping for your baby registry, but we think this UPPA Baby MESA model stands out among the crowd. First of all, it weighs less than 10 lbs. and we think its light weight is its number one selling point. In addition, it includes the infant insert wedge, has 5 point safety and 2 crotch buckle positions to secure your new baby soundly. We also love the soft, breathable, moisture wicking material and the UPF canopy that hides baby from harmful UV rays. Price range:  $299.99-$349.99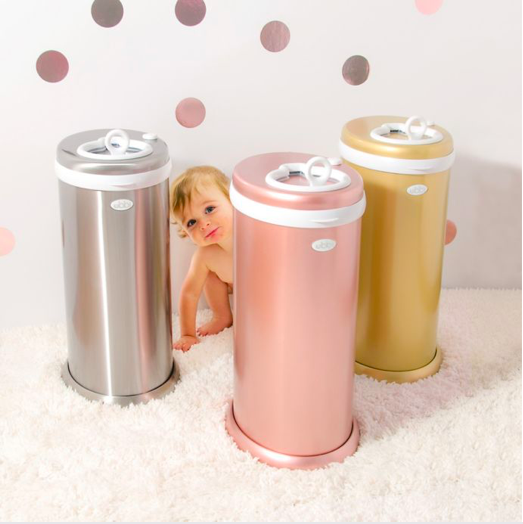 The Ubbi Diaper Pail offers an odor-free, organized approach to your baby's nursery. Its rubber seals keep odors at baby, while its sleek design makes it unobtrusive in baby's space. It fits standard kitchen bags and its innovative sliding lid minimizes air disruption. Price point: $69.99-$89.99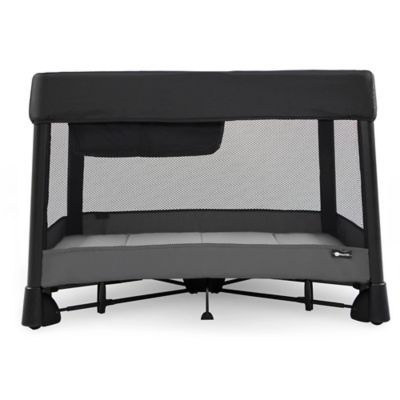 Are you an on-the-go mom who doesn't want to sacrifice your baby's naptime? Then you need to add this playard to your registry! It's one touch open and one touch close functions make it a breeze to set up and take down. This playard grows with your child from infant size to toddler size with its removable bassinet insert. Plus it makes traveling easy with its convenient and sleek travel case. Price point: $299.99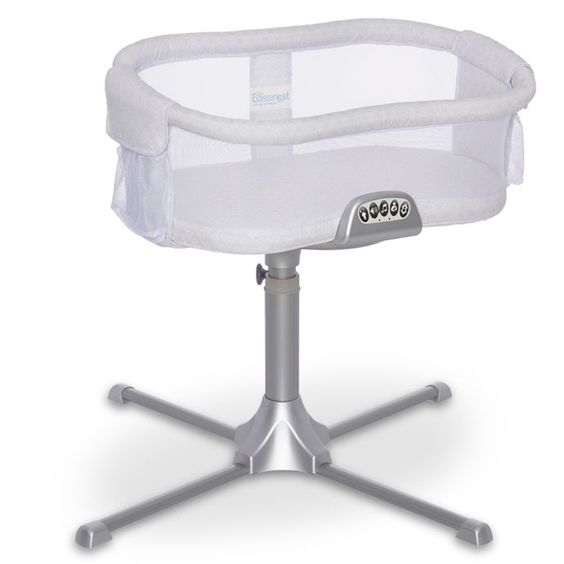 For the first few weeks (or months!), you'll want baby to sleep right by your side. Choosing this Halo Bassinest means choosing the only bassinet that rotates 360 degrees for your baby's best sleep and your easy care. It also includes a nightlight, 3 lullaby sounds, fitted sheet and much more. Baby can sleep in this bassinet for up to 5 months. Price point: $249.99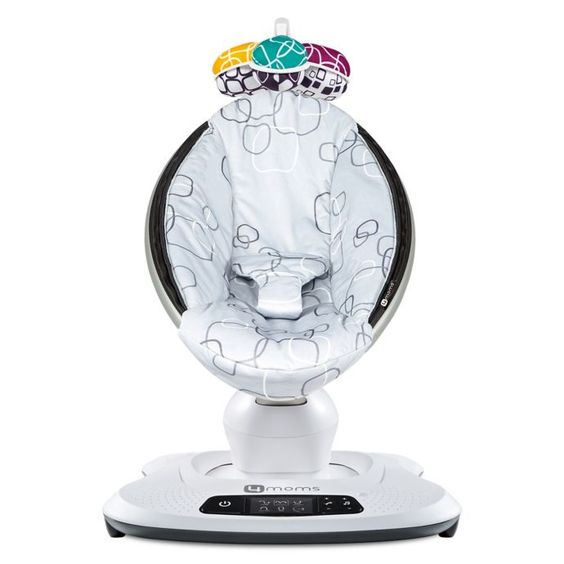 This isn't just a comfy lounger for baby. It's a seat that bounces, sways and rocks your baby just like you do! It offers built in toys, sounds and bluetooth capabilities for playing all of baby's (and mom's) favorite tunes. Price point: $249.99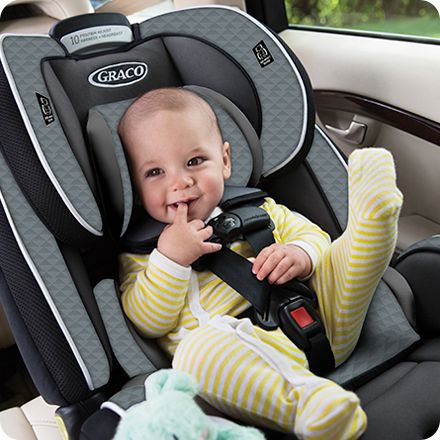 This car seat is designed to grow with your child from 4 lbs. To 120 lbs. Simplify your baby necessities by choosing this 5 point safety seat with one touch capabilities. Its 4-in-1 design transitions from rear-facing infant seat to backless booster seat and every step in between.  Price point: $199.99-239.99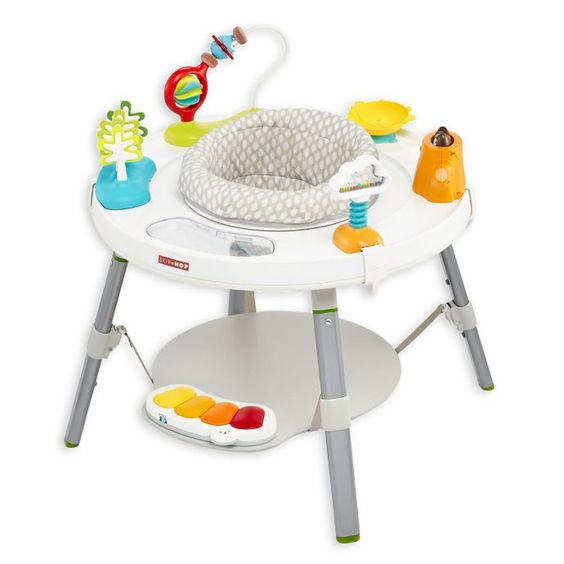 As baby becomes more mobile and curious, you'll love having this 3-way activity center on hand. Baby can sit, swivel and bounce in this interactive seat, accompanied by fun woodland creatures. As baby gets older and bigger, the footstool adjusts with their growing height and can eventually transform into a coloring and play table for the toddler years. Price point: $129.99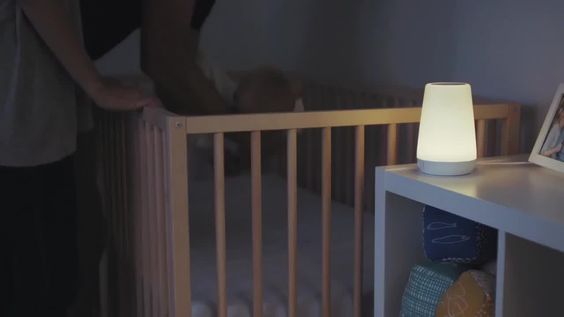 This baby sound machine by Hatch is programmable and controllable via an app on your phone.  Beyond soothing sleep sounds, the Hatch sound machine offers soft light for late night changes, comforting sounds for nursing and as your baby grows, different settings for cueing them for bed or bath time.  Price point: $59.99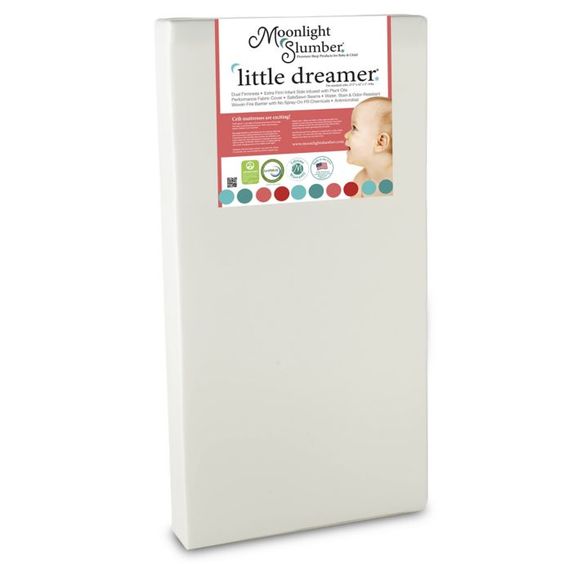 Just like you need a good mattress for a great night's sleep, so does your new little one. Invest in this Moonlight Slumber mattress for the perfect amount of firmness and comfort. Its two sided design offers the firm protection an infant needs for safe sleep and the reverse soft, plush side for older toddlers. Price point: $189.99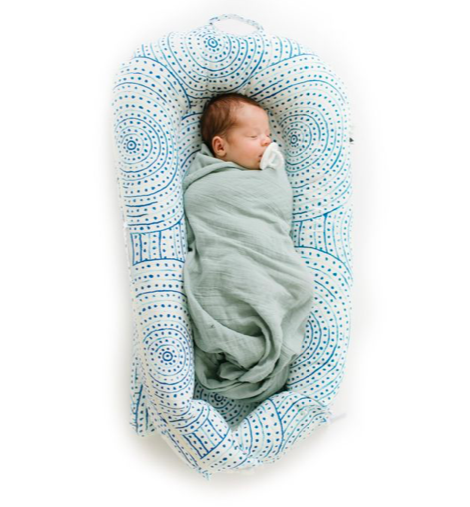 The DockATot is the perfect spot to park your 0-8 month old for changing, tummy time, napping and playing. It's lightweight and makes travelling a cinch. Its design is purposeful and offers a snug and supportive spot for your baby to feel comforted, just as they did in the womb.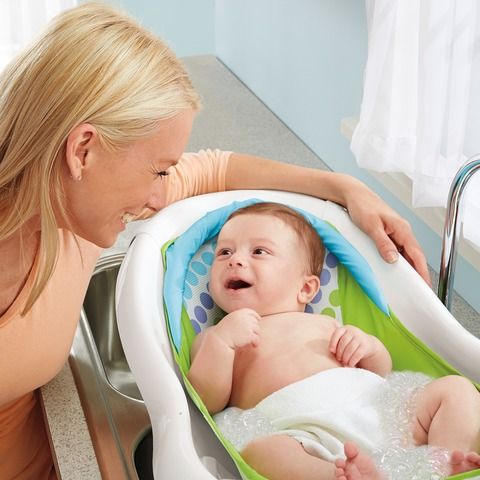 This Sling 'n Seat Bath Tub by Fisher Price will grow with you as your baby grows. Removable inserts and additional pieces offer the support your child needs with each new stage from newborn to toddlerhood. The mesh sling for the newborn stage will be perfect for cradling your newborn. The tub also includes a squeeze bottle and a whale pail for rinsing and playing. Price point: $39.99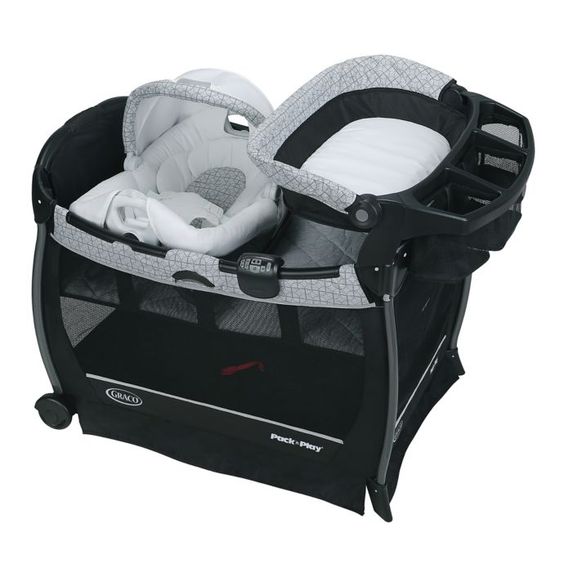 This Graco Pack 'n Play is another great item that will grow with your child from the newborn to toddler stage. In addition to a comfortable, portable spot for napping or playing, this Pack 'n Play also includes a changing station, portable seat/bouncer for infants and a plush playard. For easy packing and storage, this playard features one touch close.  Price point: $239.99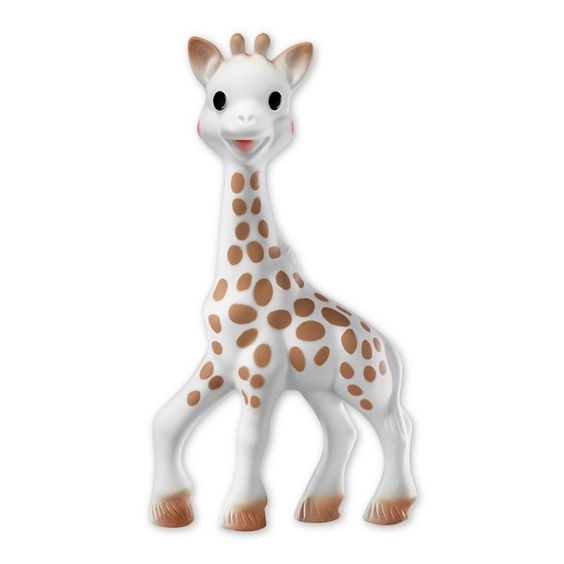 Sophie is the top teething toy for babies ages 0-12 months. It's made of out of rubber latex and food safe paint and even includes a squeaker to get baby's attention. Price point: $24.99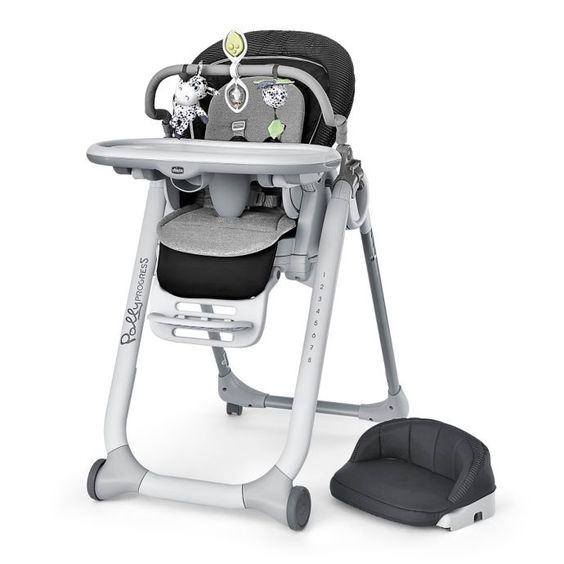 This Chicco highchair offers 5 setups for every age and stage, from newborn to toddler. For moms of multiple kids, it even offers the capability to seat 2 kids at once! It folds up easily for quick storage and the trays remove for hassle free clean up! Price point: $229.99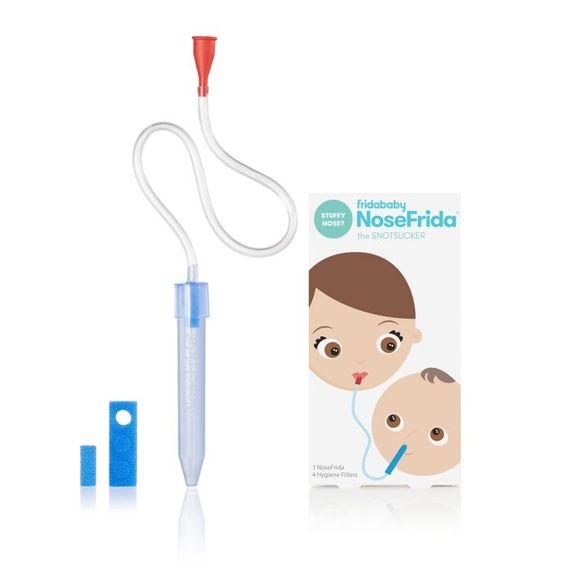 The NoseFrida is the natural way to keep babies mucus-free. Its simple design only presses against baby's nostril instead of inside, avoiding harming internal nasal passages.  Pricepoint: $15.99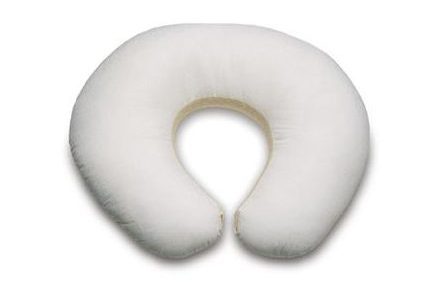 The boppy pillow is a comfortable spot for babies while breastfeeding and for baby's tummy time. Its Miracle Middle panel offers stretch for any waist size. Choose a cute pattern on a slipcover that will make washing and cleaning the boppy even easier! Price Point: $29.99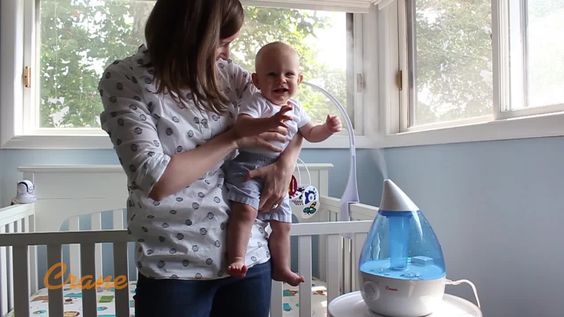 This Crane Humidifier is whisper-quiet, offers an auto-off function when water tank is empty and has humidity and mist-output controls. Its 360 degree nozzle helps spread the humidity throughout baby's room and its water tank holds up to 0.9 gallons.  Price point: $41.99-57.99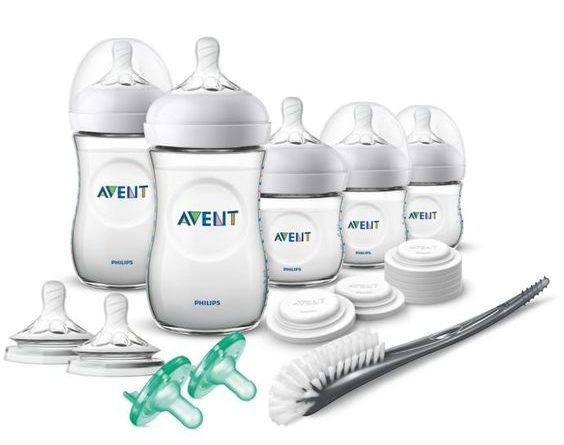 This newborn starter kit offers 5 bottles, 8 nipples, 7 sealing disks, 2 pacifiers and a bottle brush. The unique design makes these nipples easy for babies to latch onto and become comfortable using. Price point: $47.99
buybuyBABY is your one stop shop for all things baby
In store and on their website, you'll find everything you need to welcome baby home with lots of love and care. You can quickly and easily create a free registry at buy buy BABY in just a few simple steps, right from the comfort of home. You'll receive a free goody bag filled with great information, free samples and fun products to try, as well as a 15% completion discount when baby arrives and a thank you list tracker.
No matter which registry items you choose for your new baby, your shower guests, friends and family will find them all easily in one spot at RegistryFinder.com. Want a few more ideas on baby registering? Check out our GiveIt Blog!