Featuring unique, handmade and artisanal home goods, the Shop at Food52 is a wedding registry gold mine!
Have you ever found yourself mid-task thinking, there has got to be a better/more fun/easier way to do this? If your answer was yes, I want you to know that you, my friend, are not alone! When you're planning your registry, think about those tasks or items you'd change if you could, then visit the Shop at Food52. When I tell you they've got the perfect tool for every task, I really mean it. There is something for everything you have ever thought about—a solution to any problem in the world—right there in that online store.
Specializing in handmade, artisanal everyday items—some more obscure than others—Food52's shop features one-of-a-kind gifts you'll love for years to come. They even have a handy registry creation tool so you can get started as soon as you find something you can't live without! It's at once brilliant and intimidating, and completely fascinating. That's why I combed through the entire shop to share their must-haves, from the shop's greatest hits to their best hidden gems—so you don't have to!
Without further ado, get ready to register, because the items you're about to see are everything you never knew you needed.
Everyday Upgrades
I've said it before and I'll say it again: register for items you already own, just better versions of them. Every product below is unique to Food52, so you won't find them anywhere else!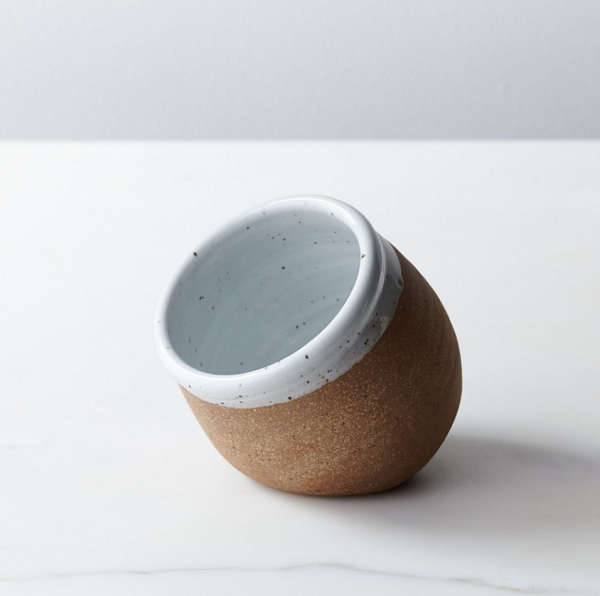 If you don't already own a salt cellar, you're losing out on so much kitchen convenience. If you do, I'd venture to bet it's not as cute as this one from Food52. This simple stone design won't compete with your existing setup, and the open mouth makes it easy to grab a tiny pinch or a hefty scoop.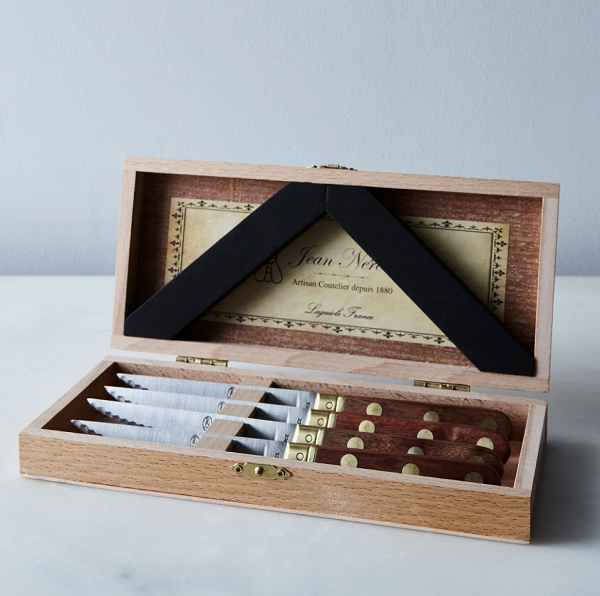 If you're going to eat a steak, use the right knives. If you're going to register for steak knives, make them French. Made in France by Laiton, this unique handmade set comes neatly packed in a convenient storage box. From the wood and brass handle to the serrated state-of-the-art blade, these knives will never do you (or your steak) wrong.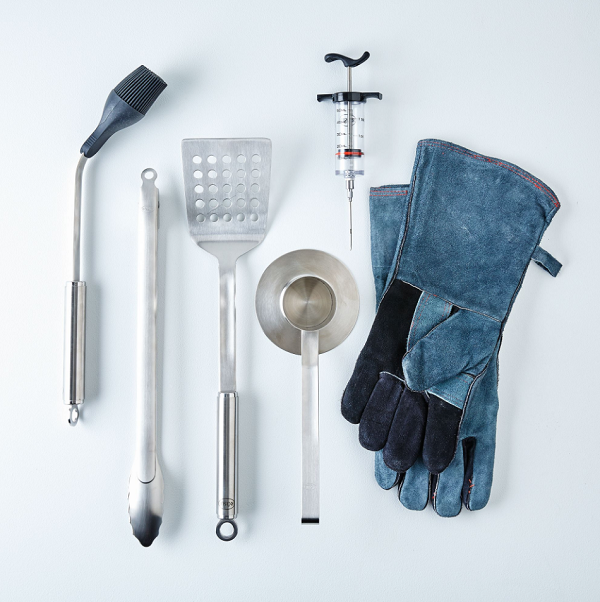 Considering everything you get in this high-quality BBQ kit, it's one of the best values you'll find in the Food52 shop—it has everything you could possibly need, even if you're a seasoned griller. The six-piece collection includes everything you see here (yeah, that's a marinade injector), so if you add it to your registry, plan on wearing the official pit master name with pride.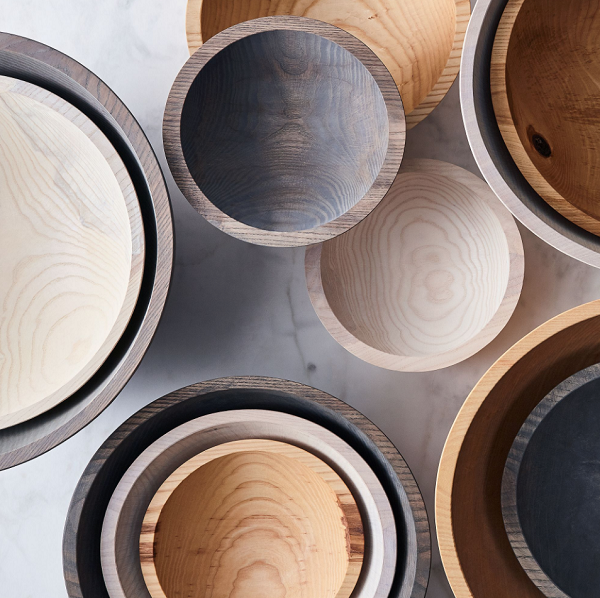 I love that these handmade bowls are at once rustic as they are versatile. Their smooth finishes and neutral color options complement just about any dining set, and with plenty of sizes to choose from, you can upgrade your entire presentation from dips to salads.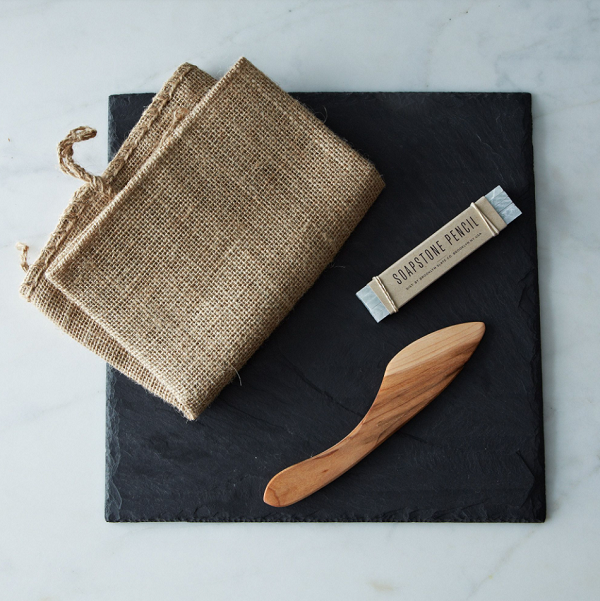 For those of you still using a cutting board as a cheese board (myself included), it's time to upgrade. You can finally build the charcuterie board of your dreams with this handy all-in-one kit from Food52's shop, which includes the slate board, a hand-carved serving knife and a soapstone pencil to fill all your guests in on those exotic cheeses you picked up at the farmers market.
Set the Vibe to Imbibe
Hosting at-home happy hour is one of life's greatest pleasures. So is stocking your house with the right tools to get it started.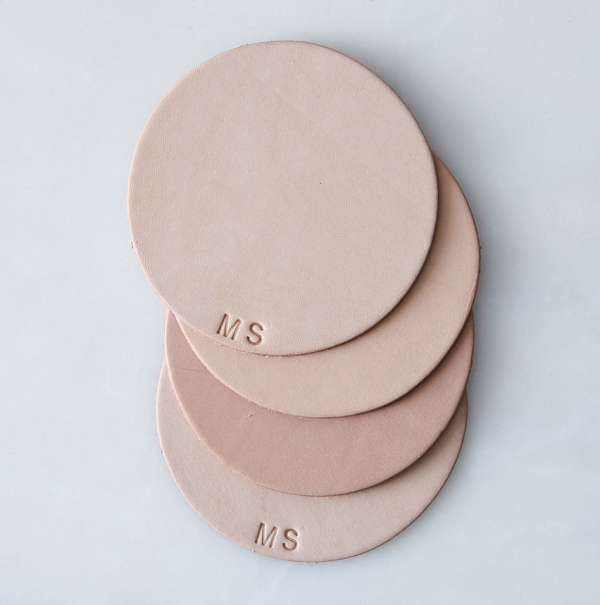 Put your new initials to work on these elegant but unfussy monogrammed leather coasters and make a gorgeous statement with any drink. The long-lasting Florida-made goods will age just as nicely as your Scotch, picking up flecks of coloration over time.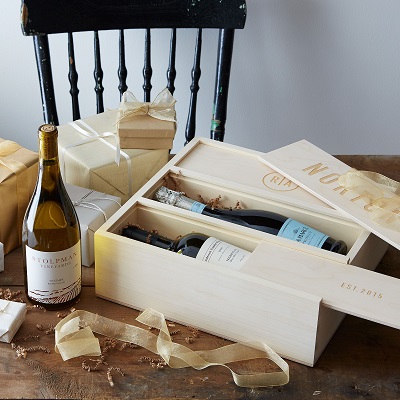 There's something romantic about having a bottle of wine tucked away for a special occasion years down the road. With this personalized wedding wine box, you've got three celebrations to look forward to long after you've said your I do's. Cheers to built-in date nights that remind you of your special day!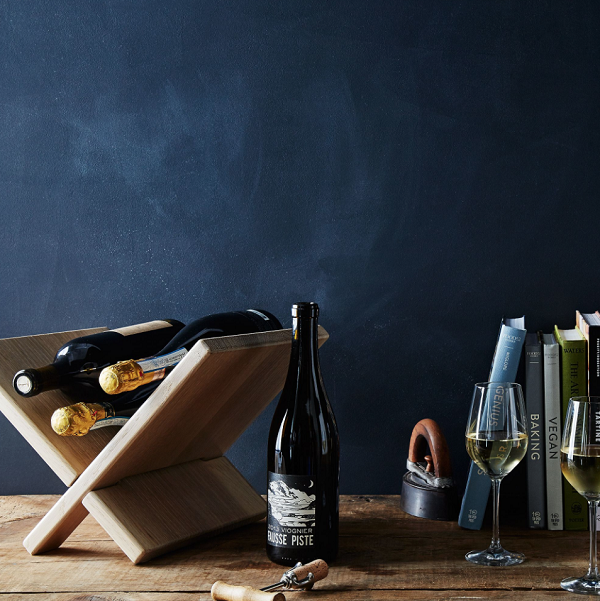 If you've got a wine at the ready for any dinner party, it's time to give those bottles the proper showcase. This sturdy, modern countertop-friendly wine rack isn't just collapsible—it's versatile! When you're not using it to hold up to three bottles of your current favorites, put your kitchen literature on display or disassemble it and store it flat just about anywhere.
Fearless Foodies
If you fancy yourself an adventurous home cook, you'll be able to picture yourself using just about all of these next items—you've been warned!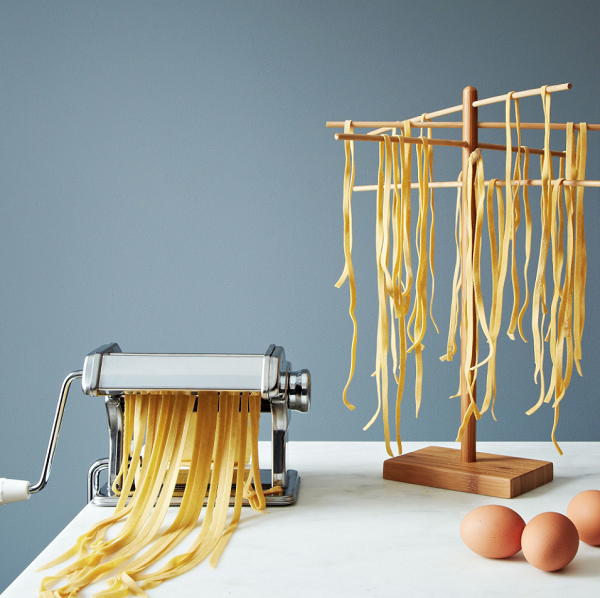 When the wedding's over, it's time for pasta! What better way to enjoy homemade noodles than by making them completely from scratch? This handy pasta machine is as traditional as it gets, equipped with a hand crank and attachments for any shape you're craving. Complete with a bamboo drying rack, this kit makes pasta making a breeze.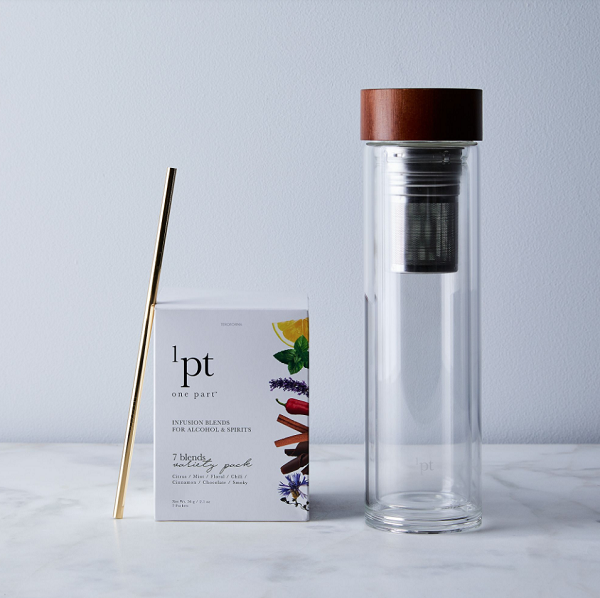 It's important to keep a well-stocked home bar, and there's no better way to set yourself up than with a homemade liquor infusion that sets you up for the perfect cocktail. Put on your best stand-in for a lab coat, register for this 1pt Liquor Infusion Set and you'll have everything you need for a totally custom spirit!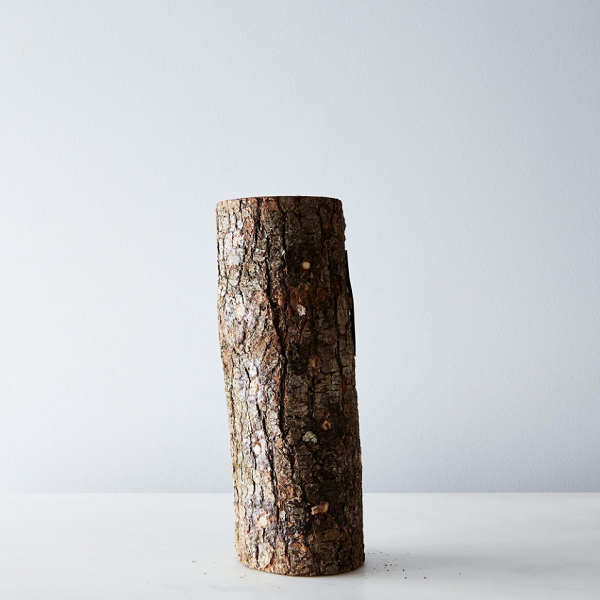 Anyone can buy mushrooms, but how many people do you know who can say they grow their own? With this easy DIY Grow Your Own Mushroom Log, you'll reap the benefits of your own harvest for two full years, not to mention a great conversation starter at every dinner party. Time to start recipe planning!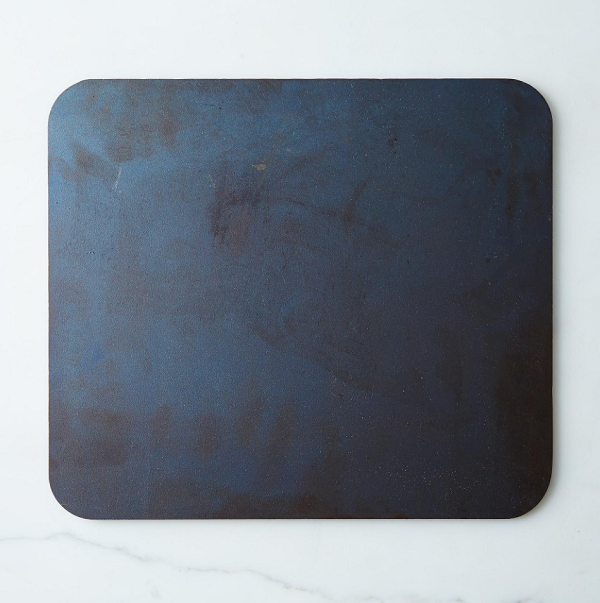 Speaking from experience, a Baking Steel is one of the greatest gifts you could ever ask for. Designed to make a crispy crust whether you're using it in the oven or on the grill, this flat slab of Massachusetts steel is any home cook's secret weapon! Make everything from a perfect pizza to crispy fries, a full breakfast spread and more—the steel can do it all.
For Snackers & Sweets Lovers
When you snack, you snack hard on the best snacks. Give your taste buds the treats they deserve and upgrade your between-meals game for life with these next items from the Food52 shop.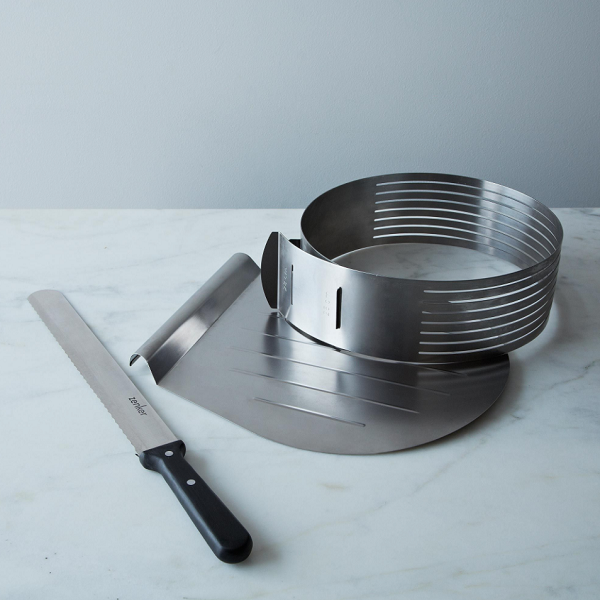 Full disclosure: my jaw literally dropped when I saw this Layer Cake Slicing Kit. Just imagining all the possible combinations of fluffy cake layered with every filling imaginable had my head spinning in the most wonderful way, and I know you sweets-craving couples out there will find plenty to enjoy if you add this to your registry!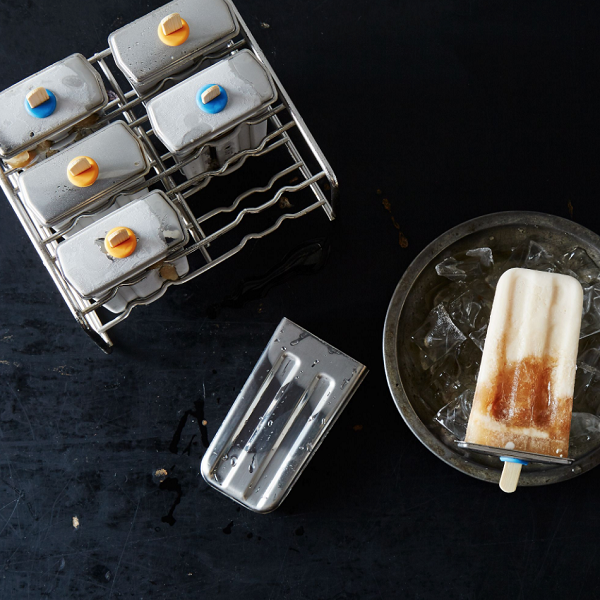 With every year of marriage comes a full season of summer—make sure you're ready with chilled snacks in a pinch when you register for these gorgeous, grown-up Metal Popsicle Molds. It brings you back to childhood with that classic pop shape, but in a more controlled sort of way, since you can easily grab a cool treat and go without jumbling up the whole bunch.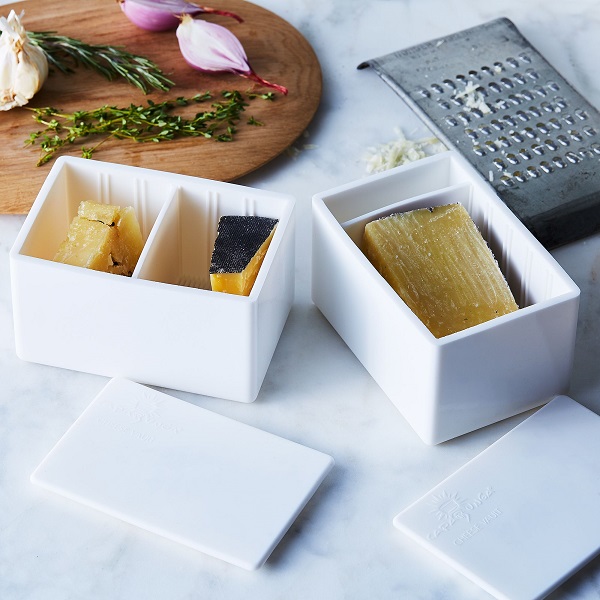 If your couple motto is "do it for the cheese" (or something similar), then this treasure box from the Food52 shop has your name on it! Equipped with a moveable divider, this contraption is specifically designed to keep your cheeses breathing easy—which means they last longer—so fresh fromage is never far from reach!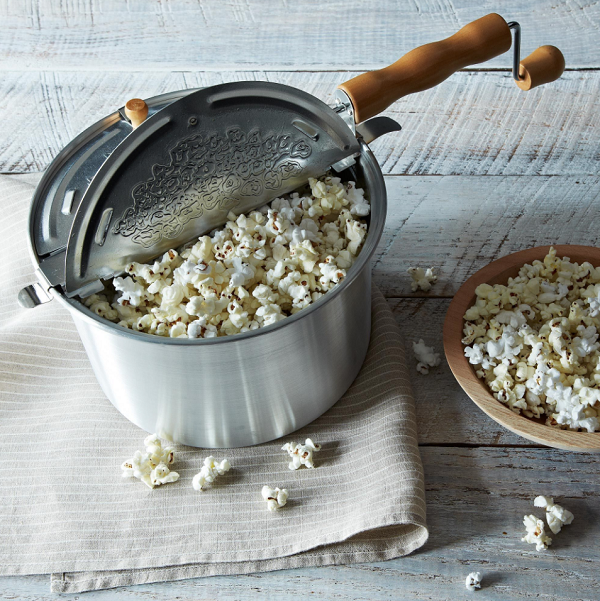 From movie nights in to soundtrack-studded road trips or an afternoon in the backyard, popcorn makes everything a little more magical. Add this Whirley Pop Popcorn Maker to your registry, and making the popcorn gets its own magic! Ready to go with two bags of non-GMO kernels, this trusty old school gadget works over the stove, grill or campfire so you'll never go without!
For The Couple That Gets Invited Everywhere
There's no shame in a jam-packed social calendar—just in showing up empty handed! Put your best guest foot forward with these no-fail entertainment enhancers.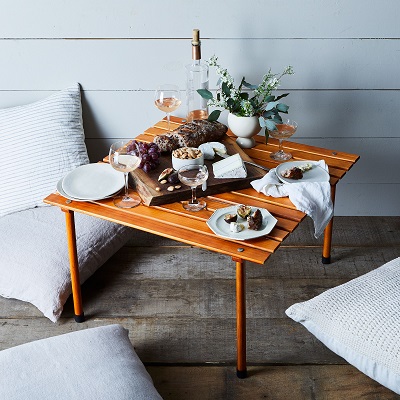 Your next party trick? Transforming any old space into an elegant picnic spread! When I spotted this table, I knew it had to be on our list of must-haves because of its ease of setup. I mean, look at how quickly it's put together, and how impossibly tiny of a size it collapses into! It's practically begging to be added to your registry.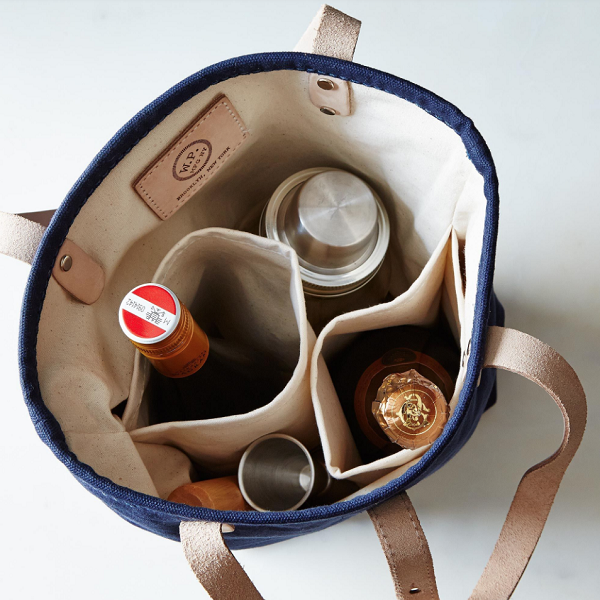 On the go cocktails are as classic as they come when you pack all your go-tos in this neat Cocktail Tote Kit. There are small pockets and compartments for tools or small ingredients, and your spirits and other mix-ins are tucked away for happy hour anywhere. If you're the go-to home bartender of your group, it's time to register like you are!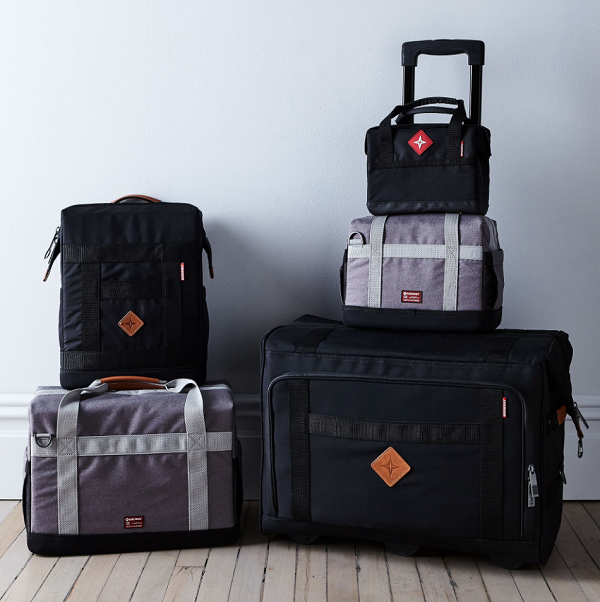 If you've ever participated in a beach picnic, backyard barbecue or even a parking lot tailgate, you know how helpful the proper cooler can be in the grand scheme of packing. These sturdy Nylon & Leather Travel Coolers take that idea to an entirely new level, made from durable water-resistant fabric and come in five different sizes to suit your social pursuits.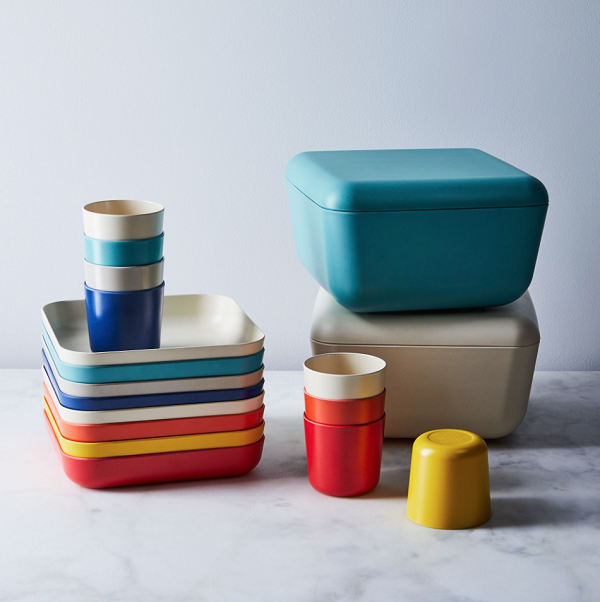 Don't you just feel happy looking at this retro-toned set? If you tend to find yourselves hosting outdoor gatherings more often than the average couple, it's time to invest in a sturdy set of servingware. This Recycled Bamboo Picnic Set doesn't take itself too seriously, but it's solid enough to hold up against your heaviest potato salad and do it all over again next weekend. Register for this and say goodbye to paper plates forever!
Now that you've seen the highlights, it's time to start your Food52 and make the wish list of your dreams! Don't forget to check out the fun GIFs that show the products in action—it helps to wrap your head around some of the more confusing contraptions!