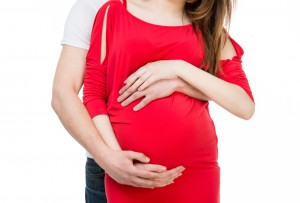 As soon as we found out we were expecting our first child we began discussing names. My husband suggested a name he liked, I loved it and we immediately agreed on it. All of this happened over one cup of coffee…before we even announced our pregnancy or knew our firstborn was a boy. We never wavered and when he was born, we gave him the name we had selected 9 months earlier. Two years later, we were expecting a little girl, but this time, choosing a name wasn't easy. We each made lists. We researched a zillion websites. We crossed off names and added a few more. We stayed up late talking about it. We asked family members for ideas. But we couldn't find a name we both liked!
The options are endless when it comes to choosing a name for your child. Maybe naming your baby has been a breeze or maybe it's causing you to lose sleep at night. Either way, we've compiled a list of the hottest trends in baby names for 2015. Check this out if you or someone you know is expecting a little one this year!
Statement Names

Many parents are choosing bold, defining words that give their child a powerful identity. Take for example Kourtney Kardashian who named her little one Reign and Kelley Rowland who chose Titan. These grand names will be joined by other strong word names such as Saint, Royal, Legend, and Noble. Love one of these names, but not sure you could pull it off as a first name? Consider using it as a middle name.

Fit for Royalty

Prince William and Duchess Kate are expecting their second child in April and there is already a lot of speculation about what Prince George's younger sibling will be named. Elizabeth or Philip after the baby's great grandparents? Or maybe Charles or Diana? Royal baby names will be hot this year and you can't go wrong if you choose a classic such as Alexander, Victoria, Nicholas or Alice.

Influenced by Pop Culture

Sports, television and movies always set trends in baby names. Here are the trends we predict for 2015. Are you a Yankee fan? Derek is a name of the past, but we anticipate that Jeter will surge in popularity thanks to the recent retirement of this future hall of famer. And though she's a convicted felon in the television series, Piper shot up this year due to the Netflix sensation Orange is the New Black. Pope Francis is one of the most likeable popes in the history of the Catholic Church and (unlike the aforementioned Piper) is an excellent role model for the next generation. Expect the name Francis to rise in popularity for both boys and girls this year.

O Baby!

More than one baby name expert has predicted that the "O" will gain popularity this year. Susan Sarandon's daughter, Eva Amurri Martino, recently named her sweetie Marlow. Consider one of these trendy names that have an "o" sound at the end: Winslow, Margot, Willow, Shiloh.

New Boys' Girls' Names

Unisex names such as Riley, Sam, Alex and Bobby have been popular for a long time. Ashton Kutcher and Mila Kunis recently welcomed their new daughter named Wyatt. This name, along with Addison and Dallas, which were formerly used exclusively for boys, will be popular for girls this year.

X Marks the Spot

X is a pretty cool letter and this craze started when Angelina Jolie and Brad Pitt named their sons Pax, Maddox, and Knox. We predict that this trend will continue in 2015. If you're expecting, think about boy's names such as Axel, Dax, or Max or even Jaxon- a new twist on a popular name.

The Princess Phenomenon

It seems like little girls are not the only ones obsessed with princesses. Aurora, Anna, and Ariel are all popular names for girls. Last year, Rachel Bilson and Hayden Christensen named their daughter Briar Rose- Sleeping Beauty's alias. And one Frozen name will be particularly hot this year: Elsa is currently ranked at #34 on BabyCenter.com's names of 2015.

Be Presidential

Jackson has been a very popular name for the past decade. In recent years, Lincoln, Kennedy, and Reagan joined the presidential list and we think Nixon and Jefferson will become popular this year. The best thing about these names? They're fantastic for both boys and girls!

Go South!

Baby names will take a trip down South in 2015. Consider city names, like Savannah and Charlotte, for your southern belle or Macon and Memphis for your little gentleman. Don't like those cities? Try a state name such as Georgia, Carolina or even Tennessee.

Nature Inspired

Botanical names have risen in popularity over the past 10 years and many nature inspired names have joined this trend. Celebrities seem to love nature names these days. Ryan Reynolds and Blake Lively named their daughter Violet, Kelly Clarkson chose River Rose, and Christina Aguilera selected Summer Rain for her little one.
After researching these trends, I was curious about last year's top names. After all, it is the popular kids that set the trends, right? So without further ado, here are The Most Popular Baby Names of 2014 from BabyCenter.com:
GIRLS

Sophia
Emma
Olivia
Ava
Isabella
Mia
Zoe
Lily
Emily
Madelyn

BOYS

Jackson
Aiden
Liam
Lucas
Noah
Mason
Ethan
Caden
Jacob
Logan
We know that selecting a name for your sweet little bundle of joy is one of the most difficult, yet exciting parts of pregnancy. (Consider it good training for parenthood- it's just one of many difficult decisions you'll make as a mom or dad!) Whether you are inspired by royalty, pop culture, nature or something else, we hope that this list has given you some good ideas. Good luck as you begin your journey as a parent!