The title of "bride" isn't reserved for just one day—you'll be the star of the show at many events leading up to your walk down the aisle. All eyes will be on you at your engagement party, bridal shower, bachelorette party, rehearsal dinner, and more, so you'll need to say "yes" to a number of dresses you'll love.
Before you feel overwhelmed with all of the shopping that lies ahead, I've got two tips to simplify the search for the perfect dresses:
Wear white: You only get to be the bride once in your life, so why not own it and wear white to all of your special events? You'll definitely stand out and shine! This will significantly narrow down your choices and make finding the perfect look a little easier.
Shop in one place: don't waste time hopping from website to website in search of dresses; instead, hone in one designer who offers the style, fit, and quality you love.
My advice? Start at Lilly Pulitzer.
A Lilly dress is effortlessly elegant and oozes laid back, coastal charm. A woman dressed in Lilly seems to say, "Oh this gorgeous thing? I just slipped it on after a day of sunbathing on Palm Beach." From the boardwalk to a five-star resort, a Lilly fits right in!
While you might know her for her bright prints, Lilly Pulitzer recently unveiled a gorgeous collection of white dresses, perfect for brides who want to portray a look of easy elegance.
Plus, Lilly dresses are timeless. They'll be en vogue forever and are so well made they will last that long too. Without further ado, here is the list!
Five Dresses Every Bride Needs

The lace detail on the Sandi Stretch Shift Dress is perfect for your first event as the bride: your engagement party! Its stretch fabric and empire waist are both flattering, and Lilly Pulitzer gives you options when it comes to length: enjoy an extra 1-3/4″ inches of hem flexibility with this style. Wear as-is or let it out for some extra length.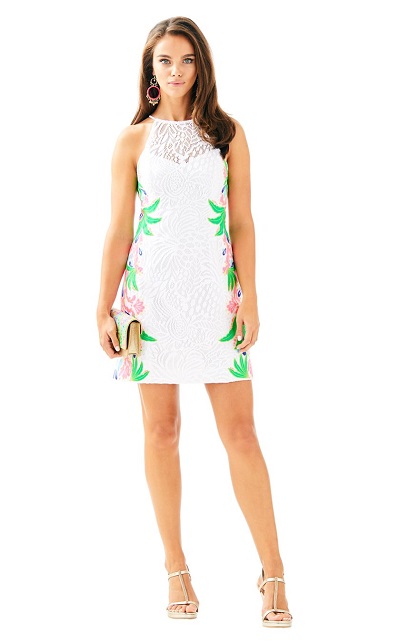 This dress combines a few of my favorite things: lace, floral, and pops of color! Lilly's Pearl Shift features custom lace and multi-color embroidery along the side creating a flattering fit that you're sure to shine in at your bridal shower! Since you'll likely be sitting down to open gifts, you might want to take advantage of the "hem flexibility" feature of this style and let it out the extra length.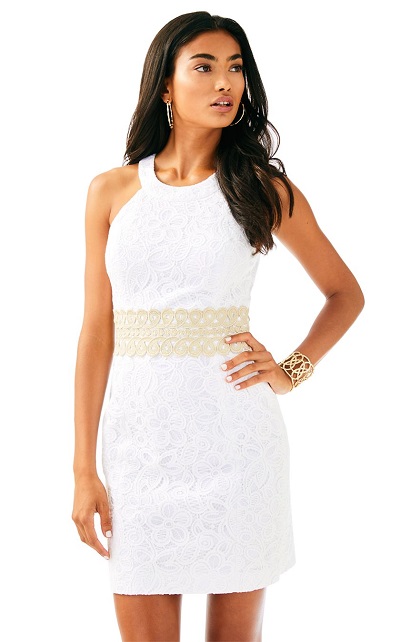 Your checklist for finding the perfect dress for photographs: 1) must be flattering; 2) must not be prone to a wardrobe malfunction; 3) must never go out of style. The Ashlyn Shift Dress checks off all boxes! The gold lace trim details highlight your waist, the high neckline means you won't have to worry about your top shifting or straps slipping, and the classic silhouette will make for timeless engagement pictures!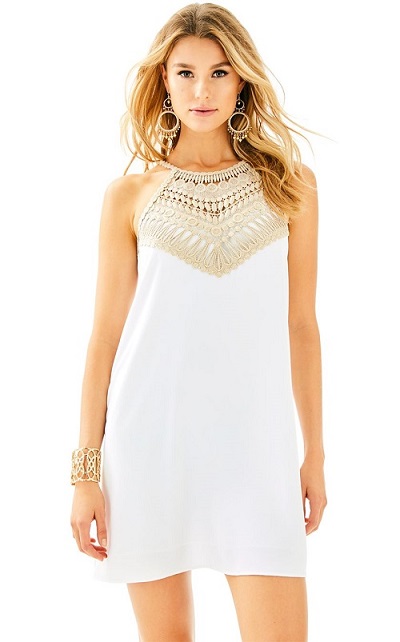 The Pearl Soft Shift Dress is perfect for dancing the night away at your bachelorette party! The fun and flirty gold lace neckpiece will sparkle for a night out on the town, and the soft crepe fabric ensures you'll be comfortable throughout the evening!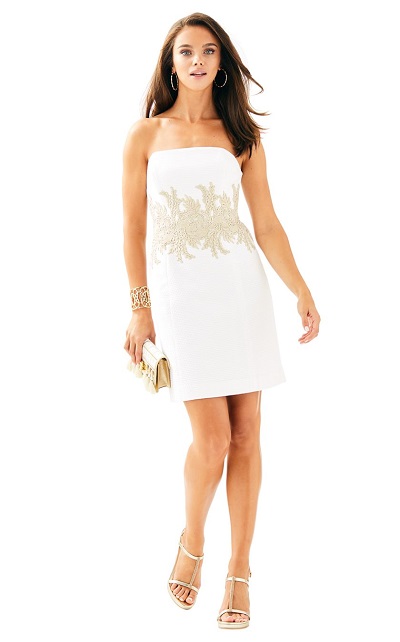 Even though you'll just be practicing your walk down the aisle, you're sure to take your groom's breath away in the Kade Dress! I love that this dress is shaped by an interior corset, helping create an hourglass shape that's highlighted by gold lace detail at the waist. You also have the option to add straps and increase the length!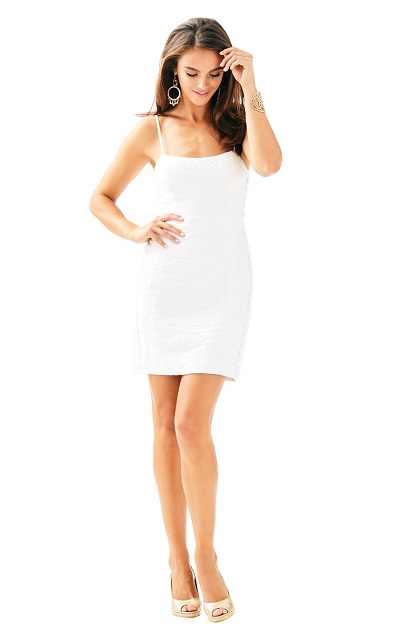 The Shelli Stretch Shift is a must for your honeymoon: it's a dress with A LOT of stretch, meaning it's incredibly comfy and won't wrinkle in your suitcase! It's hard to see online, but Lilly's custom pineapple jacquard gives this dress the slightest bit of texture to make it special. Dress it up with wedges or down with gold sandals for a more casual look.
The Finishing Touches
Complete your look in head-to-toe Lilly with gorgeous gold accents.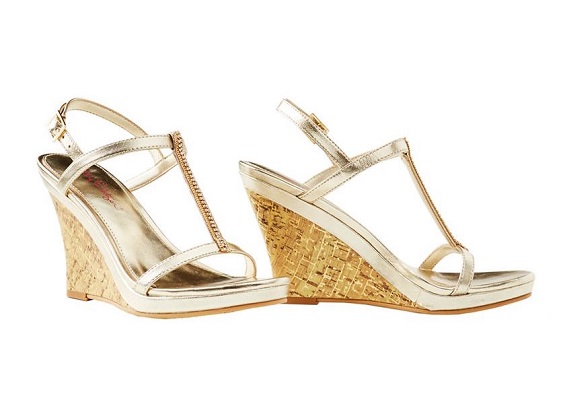 The Maxine Wedges will dress up every dress on the list. The height and sparkle add glamor, and the cork wedge adds comfort!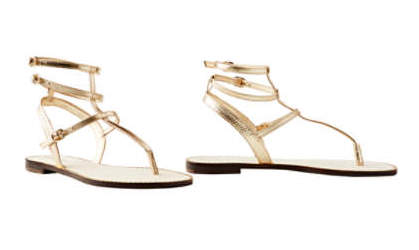 If you're going for a more laid-back look, try the Gemma Sandal! The fun ankle straps mean you won't sacrifice style for comfort.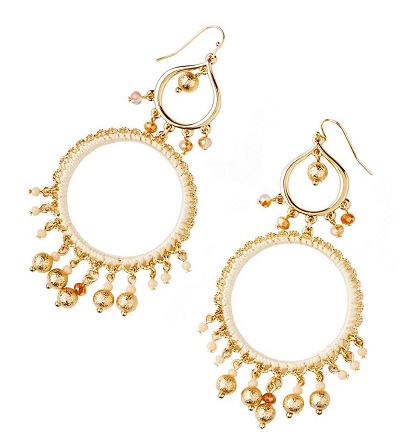 While your diamond ring might be your favorite piece of jewelry right now, a statement earring is always a good idea! The Beachcomber Earrings are current favorites of mine because they're lightweight, but still make a heavy-duty style statement. Available in white or bright pink.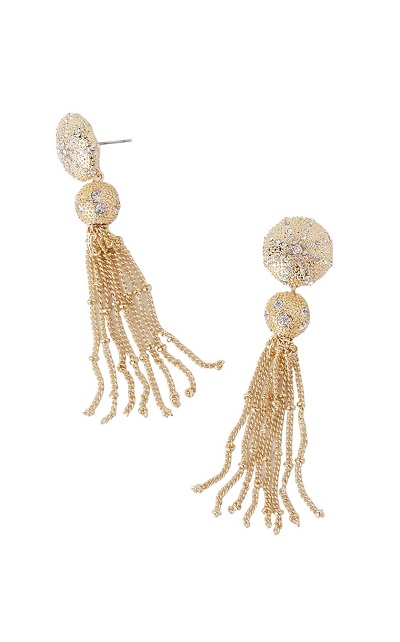 You can wear the Sand Dune Tassel Earring two ways: wear the dangling tassels to make a bold statement, or remove them to wear the sea urchin-inspired posts on their own! Whether you choose to make a statement with the tassels or go simple with the studs, you're sure to sparkle!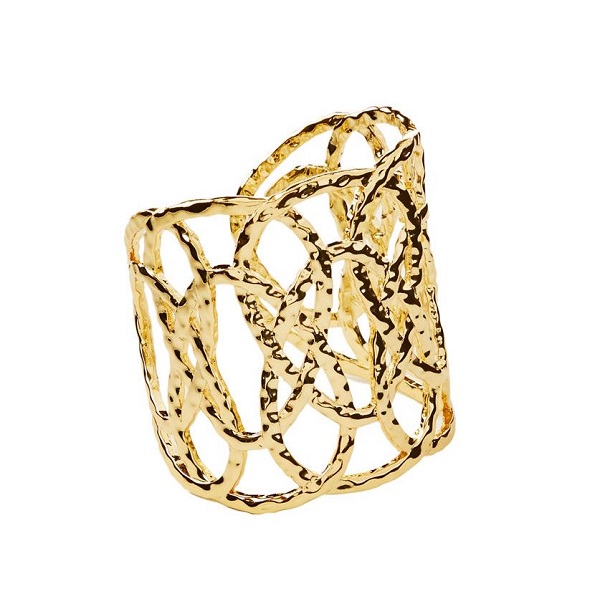 The Swirling Sea Cuff is another gorgeous addition to your Lilly white dress! Also, if you're still looking for a bridesmaid gift, this cuff would be perfect—I gave my bridesmaids statement bracelets, and they photographed beautifully (and my girls have all enjoyed wearing them after my wedding).
I've saved the best for last: literally the only clutch you'll ever need!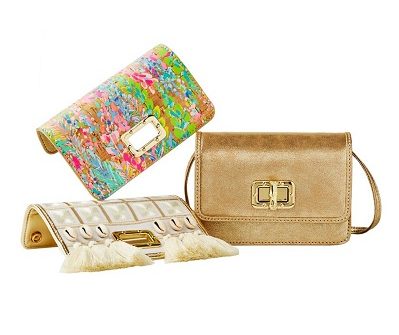 The Ibiza Clutch (with removable straps to wear as a crossbody) is cute enough on its own, but the interchangeable flaps take it to the next level!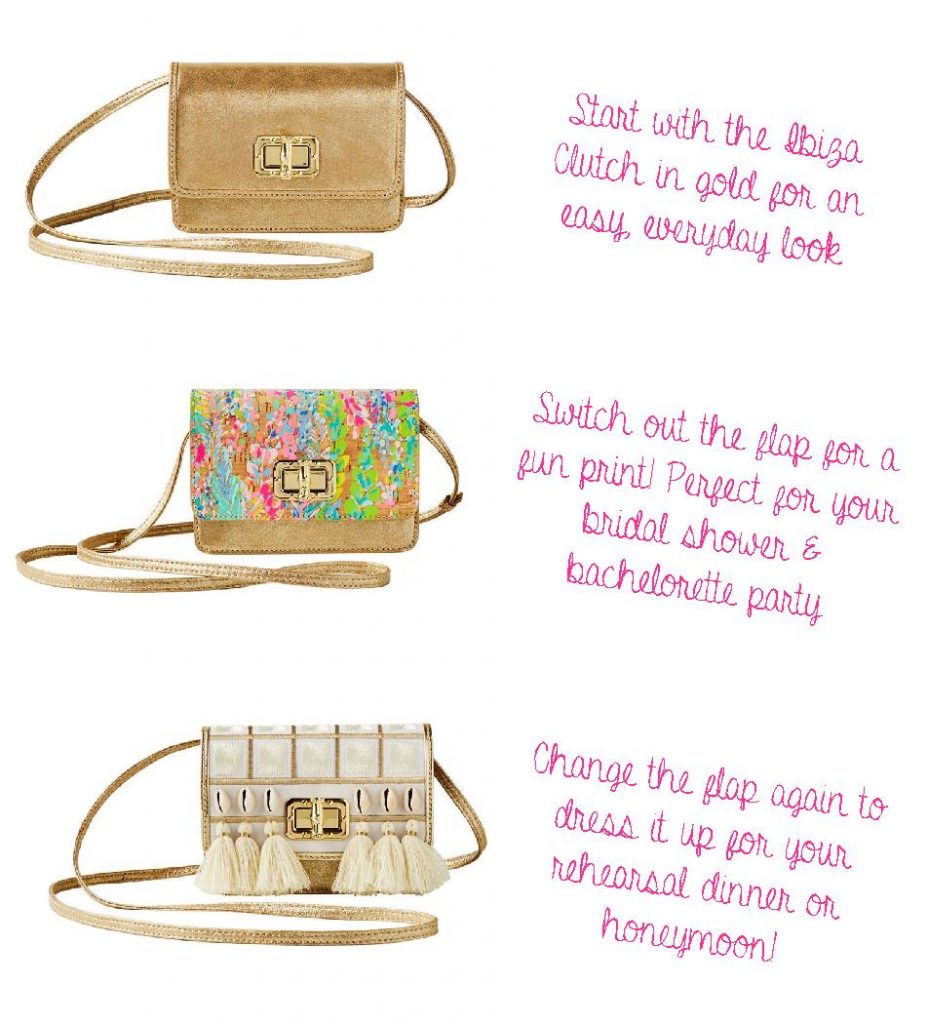 More Bright (White!) Ideas:
Looking for a few more options? Check out the entire collection of Lilly's White Dresses, plus all of their accessories!
Now that you've found the perfect dresses…
It's time to create the perfect wedding registry! The GiveIt blog is a bride's best friend when it comes to registry tips, product recommendations, wedding etiquette, and planning advice—subscribe to get all the info in your inbox!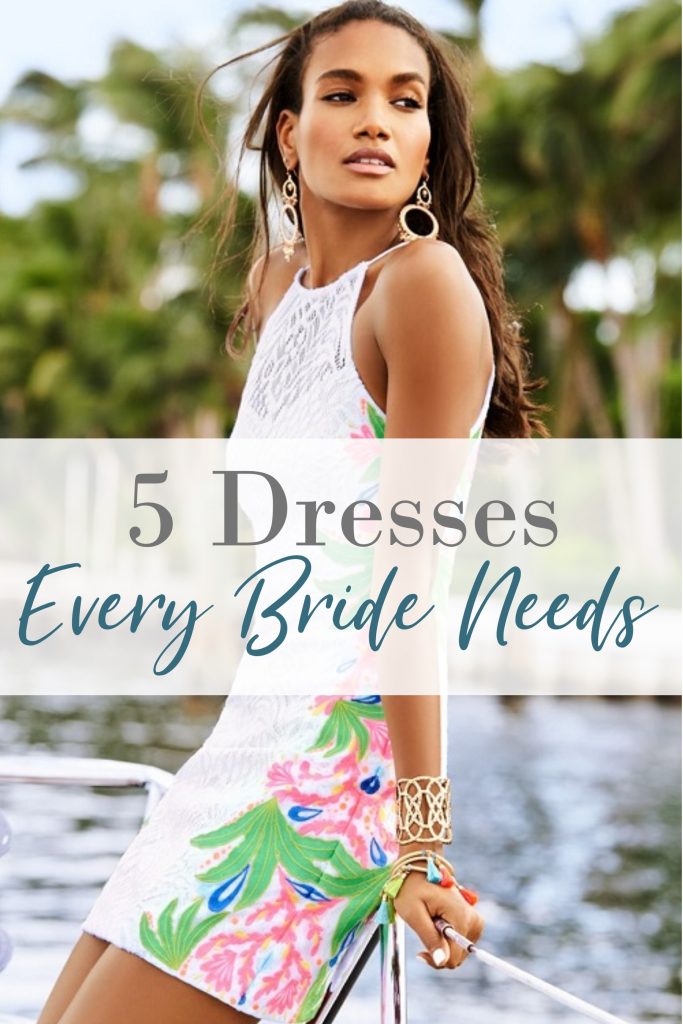 \