We know that if you're planning a baby shower in the next few months, there's a good chance that you're scouring the internet for some inspiration. With fall just around the corner, we thought it would be fun to round up some of our favorite fall baby shower themes. We've combined ideas from many different sources to bring you the best ideas we could find! Of course, we couldn't fit everything in this post, so be sure to check out our Fall Baby Shower Pinterest Board for many more ideas.
Apple of My Eye Baby Shower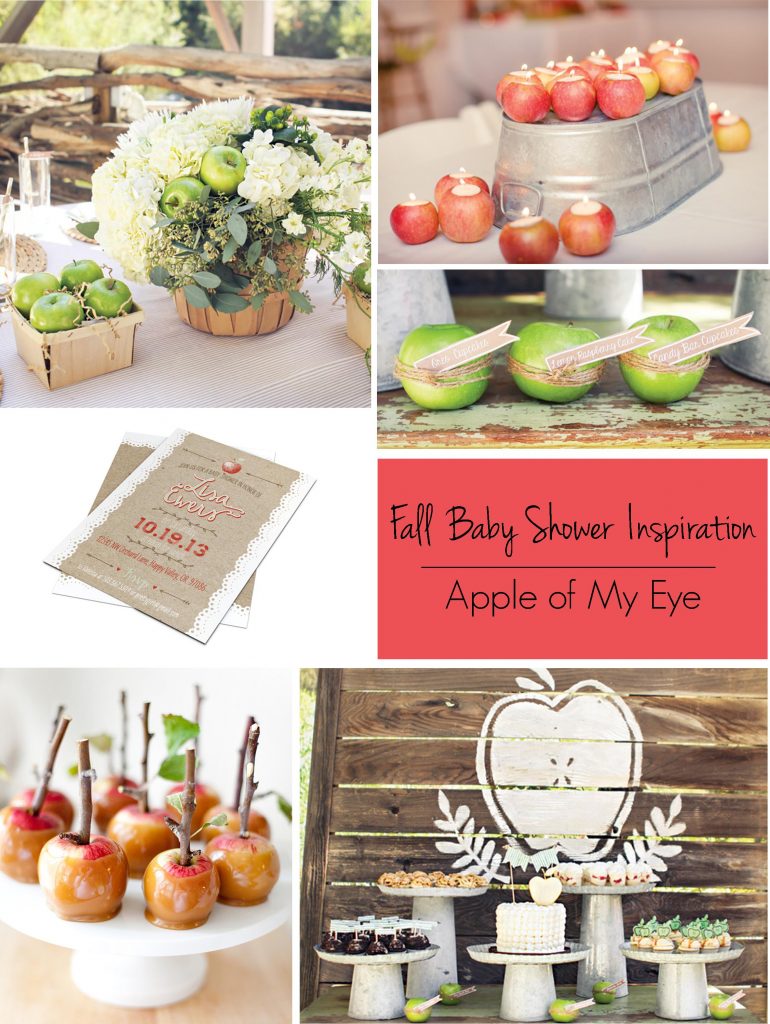 "Apple of My Eye" is an age-old phrase that has been used for centuries and means a favorite or cherished person or thing. Before you know it, that new baby will be his mommy's most beloved person and that's why we think this is a super cute fall baby shower theme.
Woodland Animals Baby Shower
Trade the ever popular monkeys, elephants and giraffes for delightful little foxes, owls, deer, and bears. Combine those woodland animals with rustic greenery, branches and leaves and you have a lovely fall baby shower!
Football or Baseball Baby Shower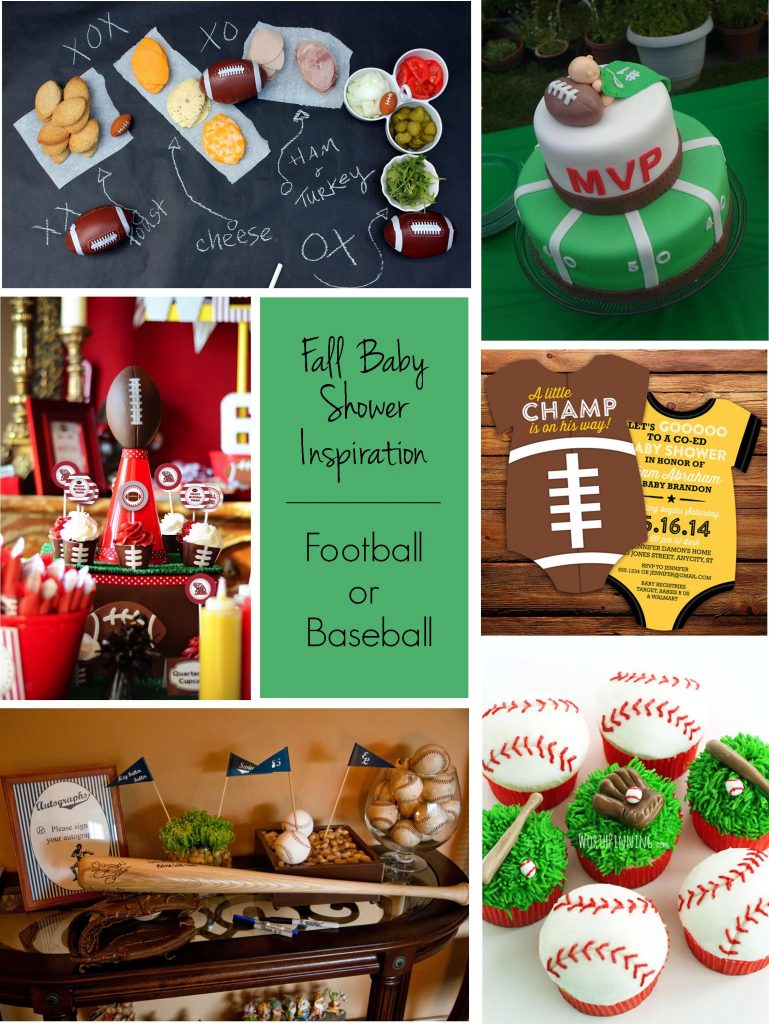 Sports are one of America's favorite pastimes. Autumn is the start of football season as well as the end of baseball season and the World Series. If you're planning a co-ed baby shower, consider football or baseball as the theme- we know that it would definitely get the guys excited about the party!
Little Pumpkin Baby Shower
"Little Pumpkin" is a sweet term of endearment and is another baby shower theme that is perfect for the fall season. Decorate with pumpkins, fall leaves, burlap, and pine cones and serve fall-themed food such as spiced cider, pumpkin bars, apple pie and more!
Little Cowboy or Little Cowgirl Baby Shower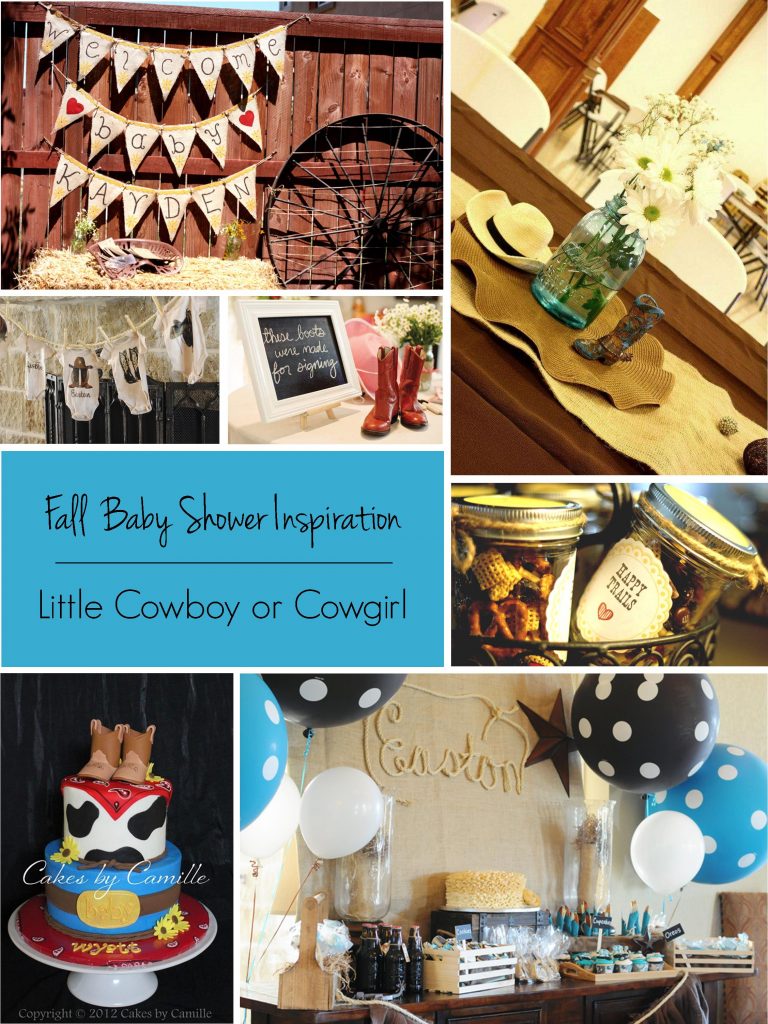 A Little Cowboy or Little Cowgirl themed baby shower would work any time of year, but we especially love it for the fall because it lends itself to rustic décor such as burlap, wood crates, mason jars and hay- perfect during autumn months!
-Written by Rebecca Haar, RegistryFinder.com contributor