My beautiful niece, Alexandra, just graduated from the University of Kentucky. I recently purchased a new home and thought her graduation would be the perfect excuse for me to host a party. Because I had just moved in, I didn't have a whole lot of time to plan, but we pulled it off and it was so much fun. Here are five tips for hosting a simple and stress-free graduation party.
Decorate with items you already have.

Because we are big UK fans around here, it wasn't hard to pull together decorations. I went through our closet full of items we use for tailgating at football games. I chose a hand painted picnic basket to put gift cards in, a UK lawn chair for her to sit in while opening gifts, coolers, flags for table cloths, platters, and even pompoms. By placing these items around the house (instead of a parking lot) it was instantly turned in to a blue and white UK Wildcat theme.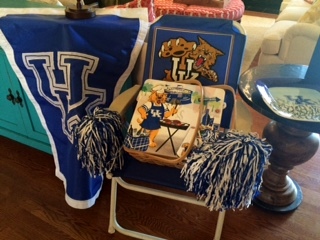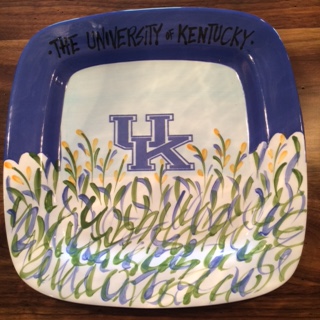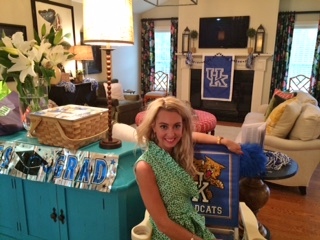 Fresh flowers make the best centerpieces and decor.

Simply pick up some bunches of your favorite flower and put them in vases you have around the house. One tip is to pick out different flowers of the same color and arrange them together for a simple but elegant look. I am fortunate enough to live around the corner from a greenhouse that grows gorgeous lilies. I simply filled containers with fragrant, ornamental lilies and placed them around the house. Because Alexandra loves pink, we also added some geraniums into the mix.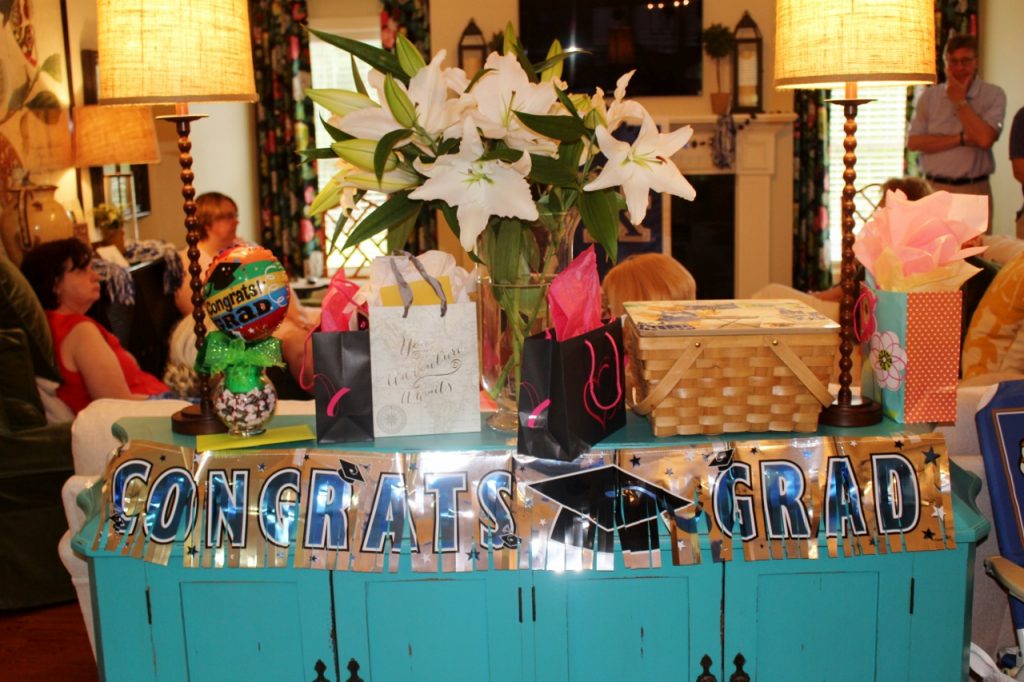 Catering is simple and convenient.

Barbecue is always a family favorite and we thought it would be easiest to have it catered along with all the sides… the slaw, potato salad and baked beans. I suggest incorporating one family recipe that you make yourself to complete the mix. We served fruit salsa and cinnamon crisps, because we never have a party without it. Add this recipe to your own family traditions. You won't be sorry.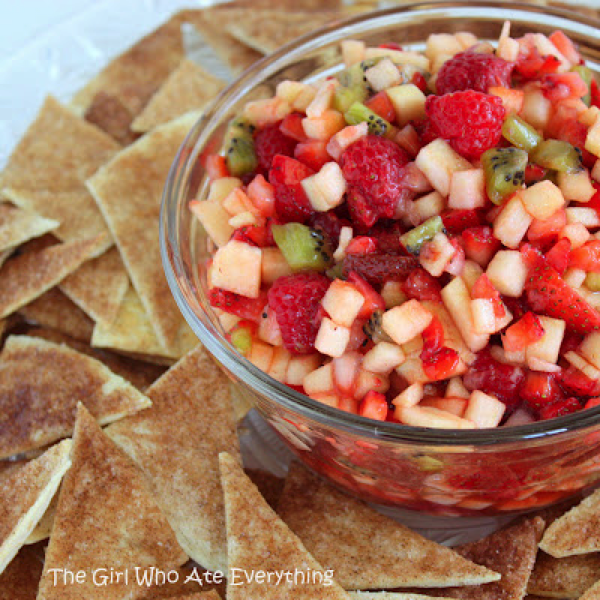 Fruit Salsa with Cinnamon Crisps
Let there be cake.

Next to our guest of honor, the cake was the focus of the party. Isn't that what everyone looks for when they arrive? For this party, there were two on deck. One was the traditional fondant cake decorated in blue and white with her name and a cute little graduation cap attached. The other was chosen because it was Alexandra's favorite –Decadent Chocolate Buttercream. Delicious.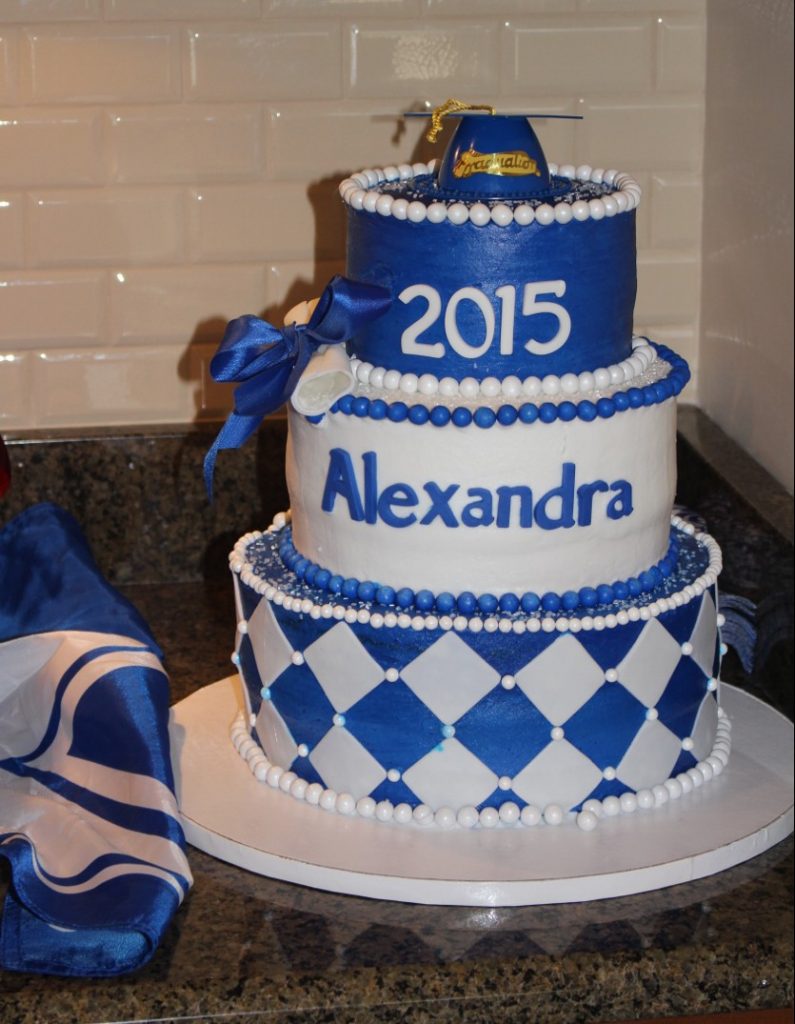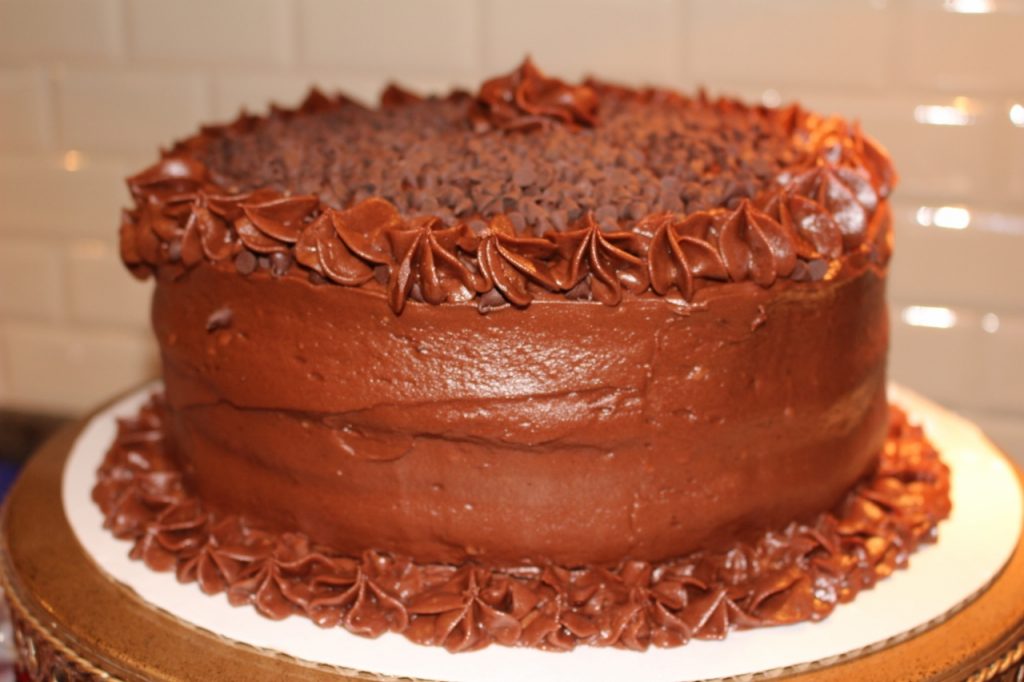 Minimize the drinks.

Keep it simple and just pick a few drinks to offer. It was a hot spring day in May so lemonade and water were the drinks of choice. But what's a party without punch? For Allie's special day we went with a citrus punch served from her mothers heirloom punchbowl. And, in keeping with Kentucky tradition, it's even better when you add a cup of bourbon to the recipe!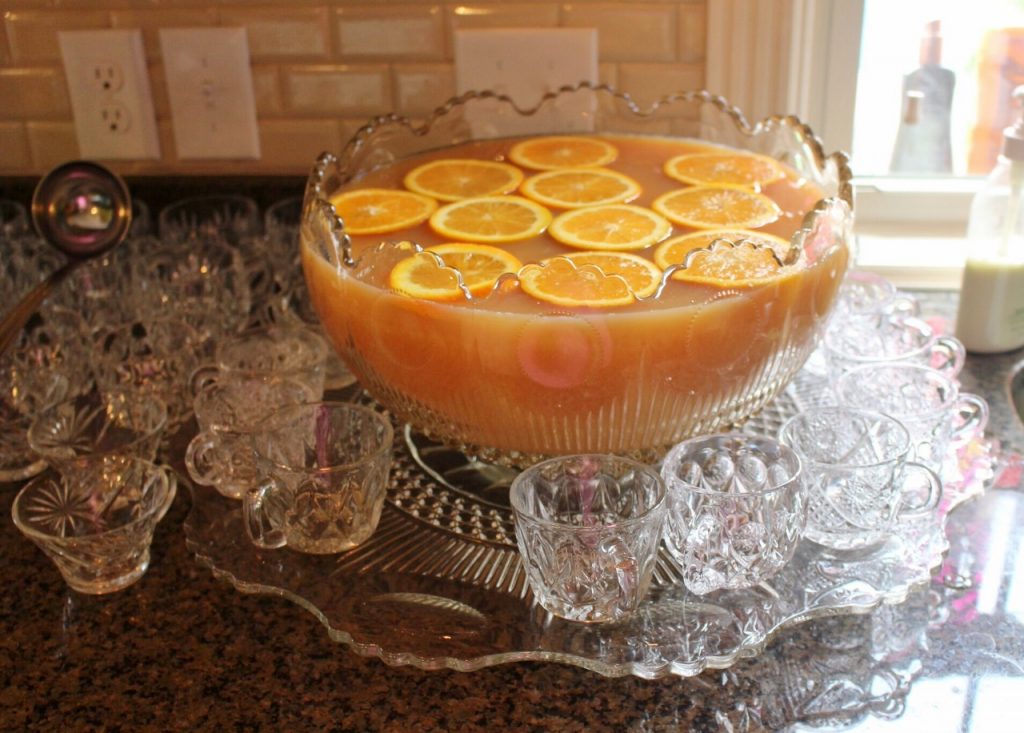 Graduating from college is a huge accomplishment and a graduate's hard work is definitely worth celebrating! By keeping it simple, throwing a graduation party can be a piece of cake!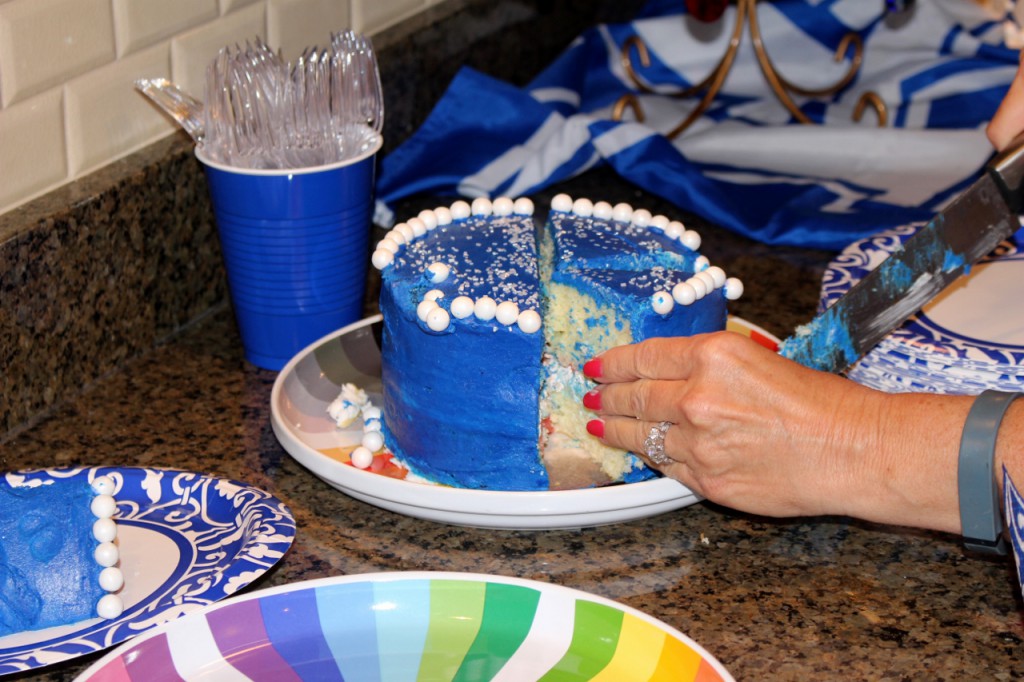 by Jennifer Palmer, RegistryFinder staff