Fall is one of my favorite times of year! Because I live in South Florida (the palm trees don't change colors and it's still quite warm out), I look for every opportunity to make it feel like fall. And that means I love Halloween! If you're anything like me, you love dressing your little one up in adorable baby Halloween costumes. Here are some of my favorites for your baby or toddler!
Lion and Tigers and Bears, Oh My!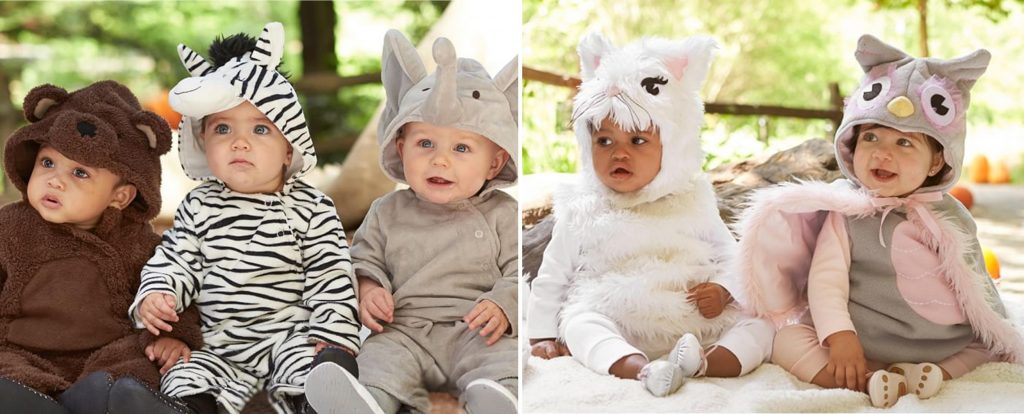 These endearing animal costumes from Pottery Barn Kids come in a wide range of sizes- perfect for your infant or young child. There are over 15 animals to choose from such those seen above as well as a goldfish, werewolf, turtle, lion and more!
May the Force Be With You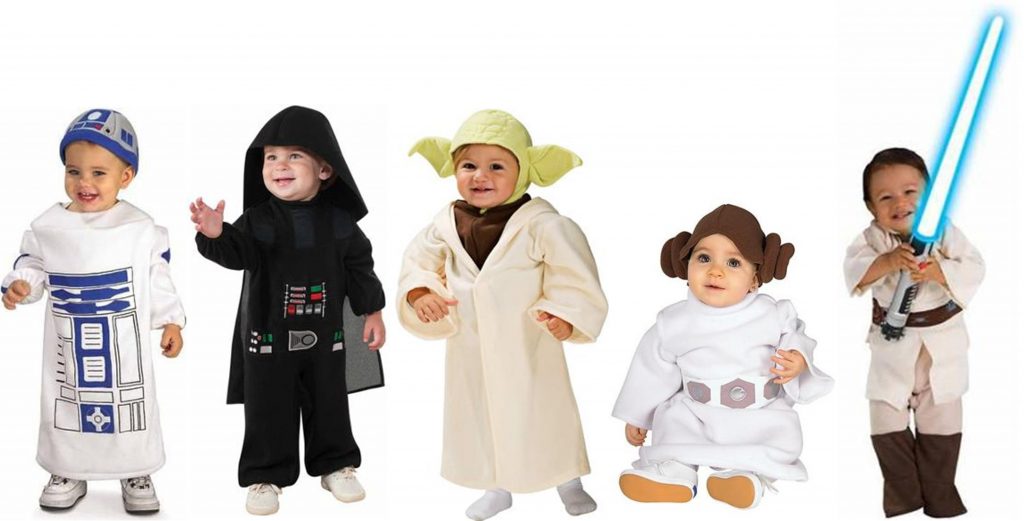 The new Star Wars movie doesn't hit theaters until December, but in case you haven't noticed, Star Wars merchandise is everywhere. Get your little one in on the action with one of these delightful costumes. You could even get the whole family involved with this costume theme!
We're off to see the Wizard…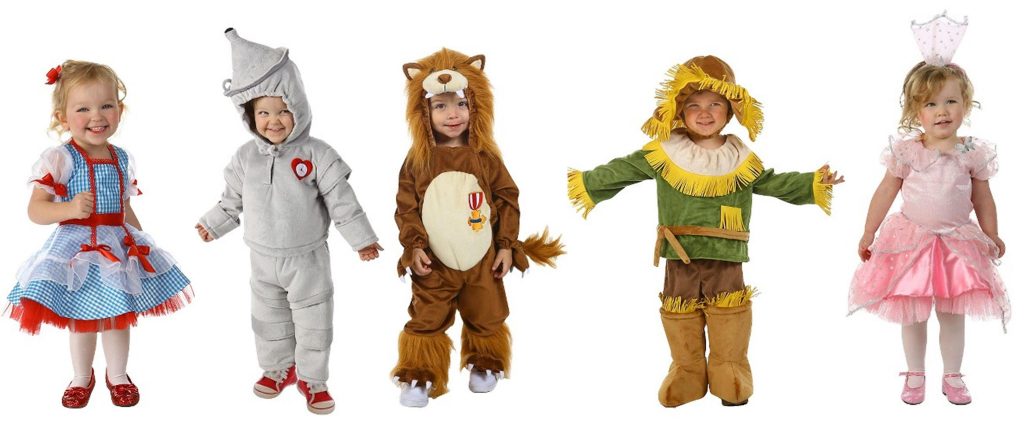 Do you have a few kids to dress up this Halloween? Take a trip down the yellow brick road and dress them up as the characters in the Wizard of Oz. There's Dorothy, and her friends the Tin Man, Lion, and Scarecrow and even Glinda the good witch!
Little Love Bugs

Keep your tiny little love bug cozy and warm in one of these sweet newborn bunting costumes. Or try one of the cuddly insect costumes for an older infant.
Super Babies!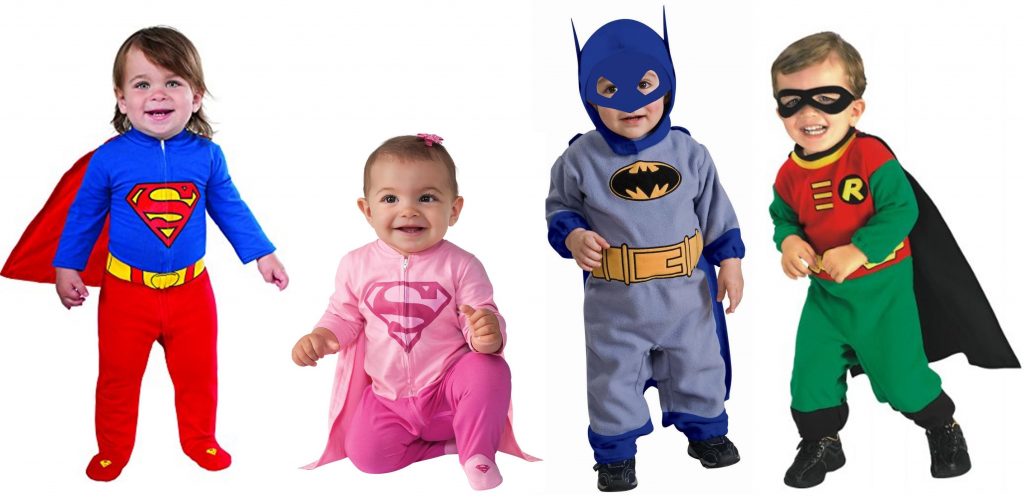 Everyone thinks their child is a superhero- well here's your chance to tell the world! These cute zip-up rompers are soft, comfortable and easy to put on. When Halloween is over, remove the cape and use the costume as pajamas!
Have fun and stay safe this Halloween! Be sure to check out our Pinterest Board: Halloween Costumes for your Little One for more wonderful baby and toddler costumes!
Written by RegistryFinder.com contributor Rebecca Haar.
This post contains affiliate links. We may be compensated if you make a purchase by clicking on one of the links. Thanks for your support!
Save