When a friend or family member announces her pregnancy everyone gets excited to plan a shower. Sometimes you run in more than one circle with the mother-to-be and you could be left wondering what to do when you've been invited to more than one shower.
Dear Cheryl,

I just read your article on baby shower etiquette, and have a question. I received two different baby shower invitations for the same mom-to-be.

They were both family invitations- one from the mother's side of the family and one from the father's side of the family. I'm related to the father's side of the family.

I have bought a gift but am unsure of the protocol when two invitations are received. I prefer to buy only one gift.

Please enlighten me as to what is acceptable? Thanks for the great article.

Alonna
---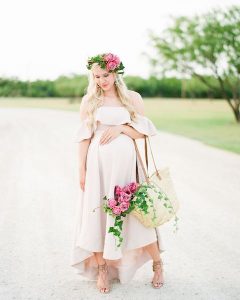 ---
Hi Alonna,
I'm glad you liked the baby shower etiquette article!
If you receive two baby shower invitations for the same person, you're not required to attend both showers, but can if you wish. It's perfectly acceptable to decline one of the invitations. You might say, "Thank you for inviting me, but I've already been invited to another shower and will attend that one because the hostess is my cousin." (for example) Or you can simply say that you can't make it.
If you feel you should (or want to) attend both baby showers (maybe you are a very close family member), then it's only necessary to purchase one gift and take it to the first shower.
These guidelines also apply to bridal showers. In a perfect world, the hosts should compare guest lists to avoid duplicates.
---
If you have questions or comments about gift giving, bridal shower, baby shower, or wedding etiquette, please comment below or email [email protected].
Emails in this column are received from readers. Emails may be edited for spelling, length and grammar, or to remove sensitive information. However, we are careful not to alter the intent or content of the question.
Cheryl Seidel is the founder and President of RegistryFinder.com, an intuitive search engine that helps gift givers quickly and easily find online registries for weddings, baby showers, graduations and more.