Baby shower activities can make or break your party! Tasting baby food and looking inside of diapers smeared with melted chocolate are games of the past. We've collected nine fabulous activities that your guests will love! Some are sweetly sentimental and others are humorous or crafty. Whatever your shower theme, we guarantee that you'll find something on this list to suit your crowd!
Birthday Card Time Capsule
We all appreciate a good birthday card- especially if it's thoughtfully written from someone we love! Prior to the shower purchase one notecard and envelope for each guest. Number the envelopes and continue until you have a numbered envelope for each shower attendee. Give each guest a card, envelope and pen. Ask them to write a birthday card for the new baby that is specific to the age written on the envelope. The card may include memories, advice or birthday wishes. Each year mom will open this special birthday card for her child. You can fine a free template here.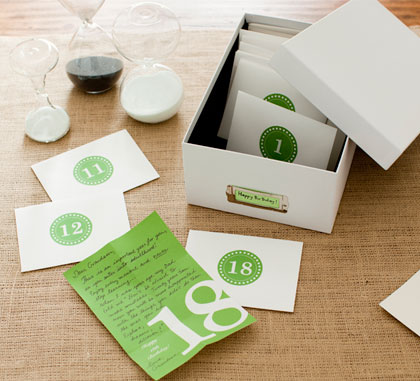 Nursery Rhyme Guessing Game
Do you know the answer to these questions:  "What did Peter Piper pick?" and "Who did the three blind mice run after?" If you do- then this game is for you! The nursery rhyme guessing game would be perfect for a book or vintage themed shower. Prior to the shower, print one game card (available in pink, blue and yellow!) for each guest. Pass out game cards and pens and set a timer for a few minutes. Let the games begin!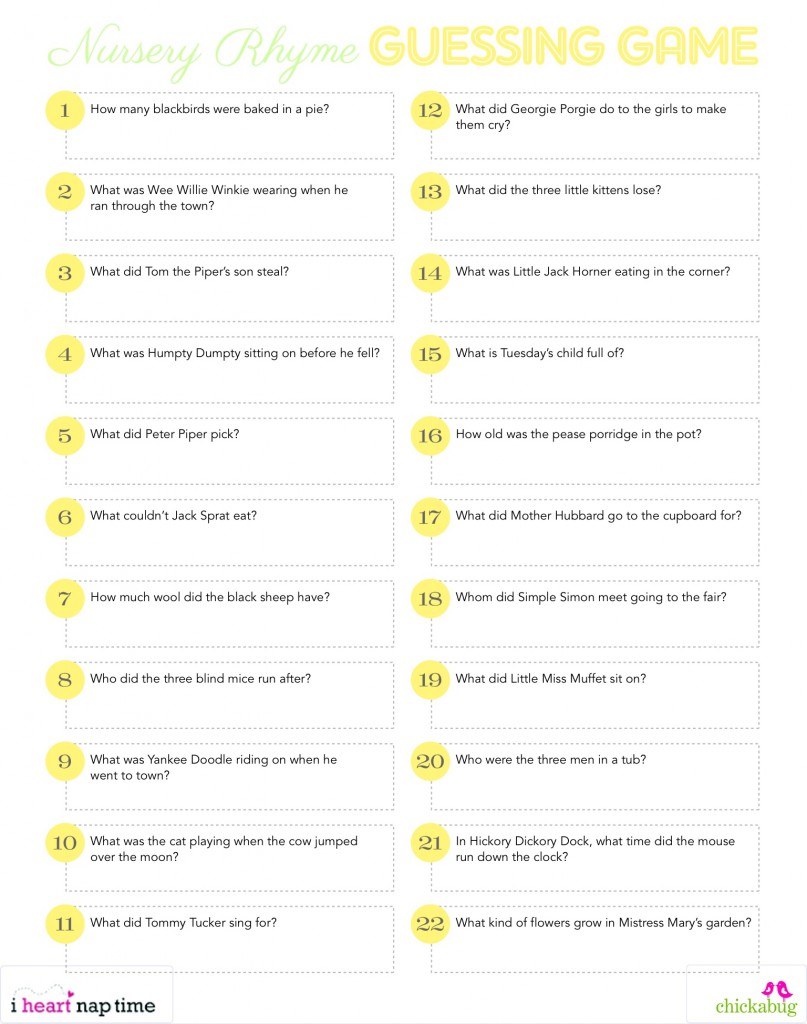 Hairbows and Headbands
Is it possible for a little girl to have too many hairbows? Never! Purchase a headband kit such as the one pictured below from Etsy seller LuxeSupplyCo. Assemble a few hairpieces prior to the shower as inspiration for guests. Set up a decorating station during the shower with supplies and a hot glue gun. This is a great way to add a girly touch to your shower and mom will go home with a huge collection of gorgeous accessories for her daughter!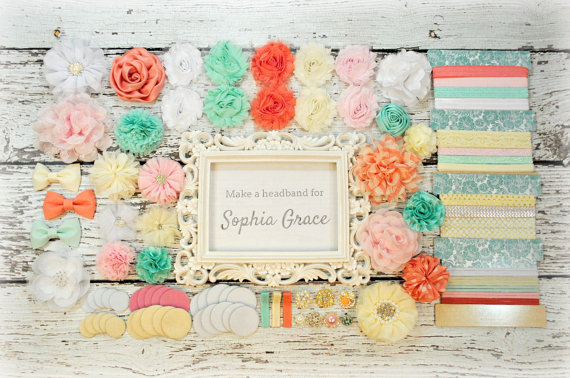 Monogram Guest Book
Purchase a monogram guest book kit monogram guest book kit that corresponds to the first initial of the baby's name. Leave it on a table during the course of the shower and invite guests to write a sweet note or poem on the wooden letter. This will be a cherished wall hanging in the baby's nursery!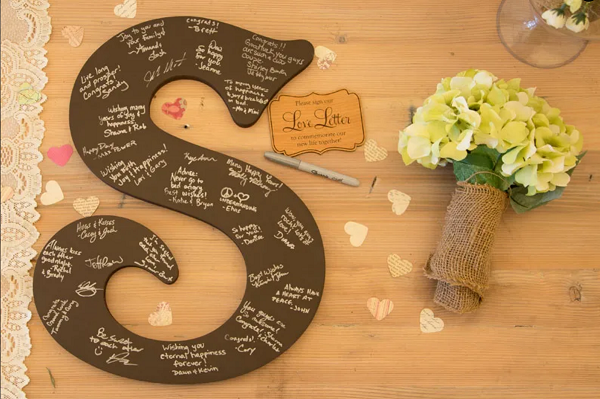 Midnight Diapers
Buy a box of newborn diapers and permanent markers in various colors and put them out during the shower. Ask guests to pen a short, humorous or encouraging note to the new mom (and don't forget dad!). These diapers will come in handy during the wee hours of the night and will also give the tired parents a little pick-me-up. Make mommy laugh with something like: "Does it smell in here or is it just me?", "Lean, mean poopin' machine!", or bring a tear to her eyes with a sentimental note such as "Cherish every moment, they grow quickly!"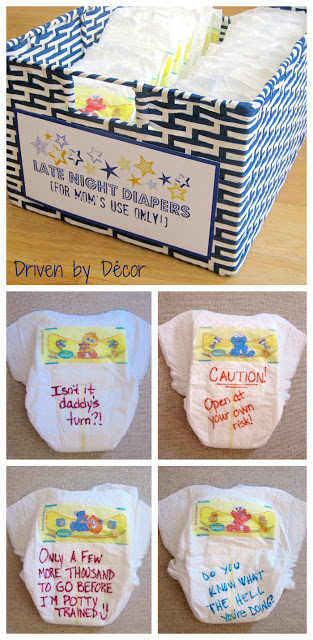 Shower Gift Bingo
Opening presents is a highlight for the mommy-to-be, but we all know that it can be boring for those in attendance. Keep everyone interested with a round of bingo! Prior to the shower, print off a set of these Bingo cards. Or you could use the blank Bingo cards and ask guests to fill in each square with an item they think mom will receive. As mom opens her gifts guests will mark off their bingo cards. First one with 5 in a row wins!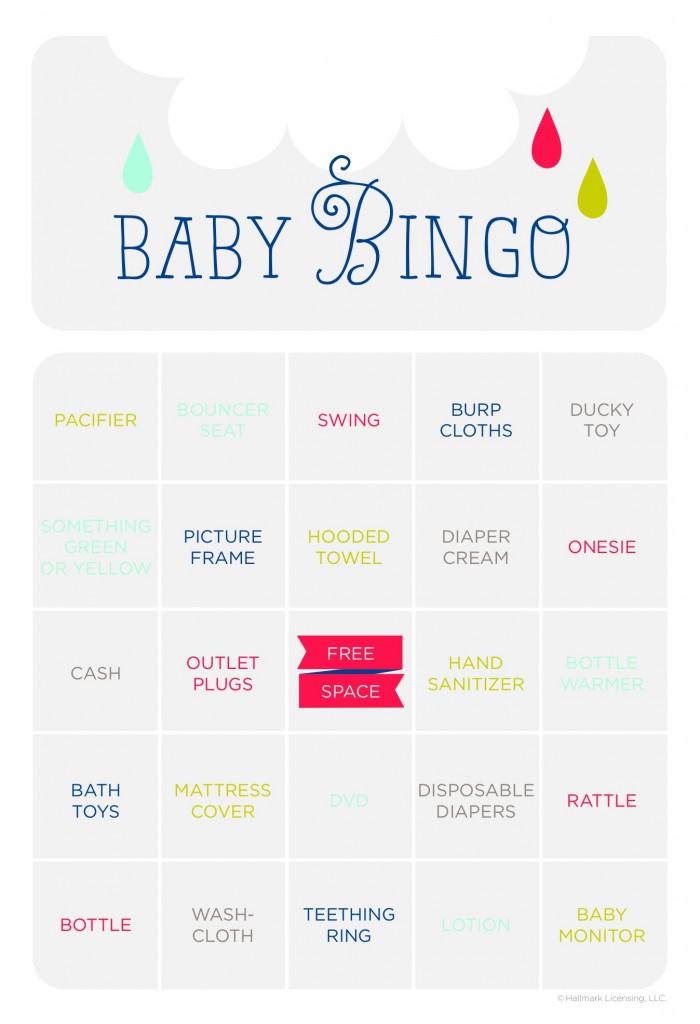 Decorate Wooden Blocks
Good conversations always happen over a great craft. Here's a new twist on a classic toy that will be loved by both mother and baby! Purchase a set of unpainted wooden blocks, decorative paper, paint, stickers, and mod podge. (There are also many sellers on Etsy that sell DIY Wooden Block kits.) Lay out supplies and ask guests to stop by at some point during the shower to decorate a block or two. Have guests sign their name on one side of the block and use the supplies to decorate the remaining sides of the block. After the shower, apply a generous layer of mod podge to each block to protect the embellishments from little hands.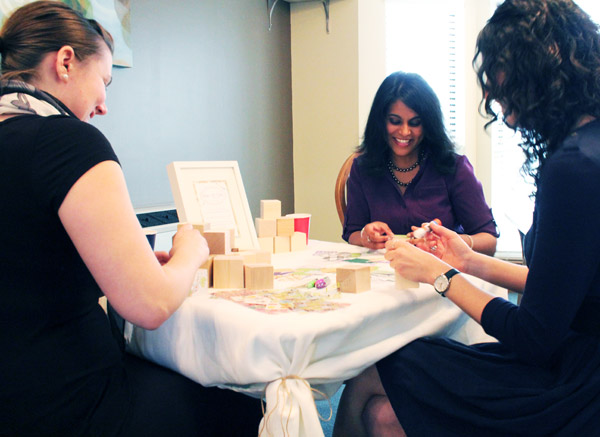 Name that Baby
Take a walk down memory lane! Ask each shower invitee to email or bring a baby photo of themselves. Number the pictures and hang them up. Have guests guess which cute photo corresponds with which person in the room. The best part about this activity? It doubles as cute shower décor!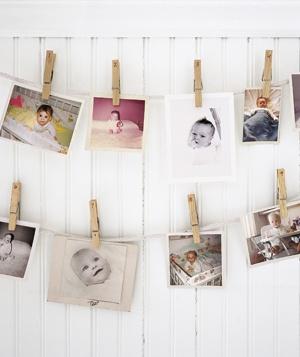 Decorate Onsies
This is one of my favorite shower activities for several reasons- it's easy to coordinate with the theme of your shower, it's simple for your guests to complete, and it's an awesome gift for the new baby! Prior to the shower, collect all the supplies you'll need to make adorable outfits for the new baby: onsies, fabric, stensils, heat n' bond, iron, ironing board, and scissors. (Or you could also purchase pre-cut, iron-on appliques from a craft store or Etsy shop.) Set out onsies and appliques and let guests go to town!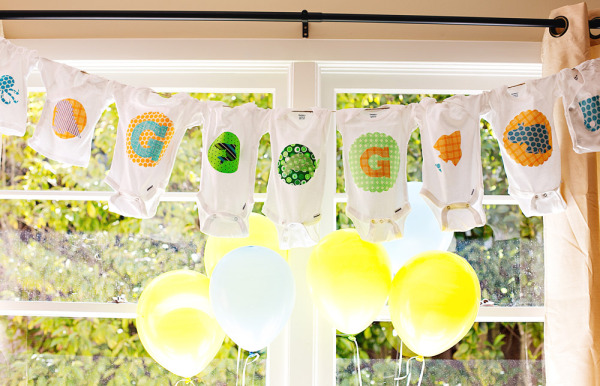 Now that you've found some awesome games and crafts you can stay focused on the goal of making sure mommy feels loved and guests have a great time! For these and other great ideas, check out our Pinterest board "Baby Shower Activities". And remember- refer your shower guests to RegistryFinder.com where they can locate all of mom's registries in one place. Good luck as you plan your event!