Remember the excitement of flipping through your favorite toy catalogue, circling items you were wishing for in hopes that Santa (and your parents) would make those wishes come true? Our kids will probably never flip through an old-fashioned catalogue, and honestly, scrolling through Amazon's Holiday Toy List is so much better!
The Amazon Holiday Toy List is organized by Parent Picks, Kid Picks and Categories, so parents, gift-givers, and even kids can quickly and easily find awesome toys, games and activities to add to their lists!
With so many amazing toys on the list, we thought we'd make your holiday shopping a little easier by choosing a few favorites for kids in different age groups. We've searched for toys that aren't just fun, but that are designed to teach and grow with your child–you might even have some fun playing with them too!
Best Toys for Children Ages 0-3 Years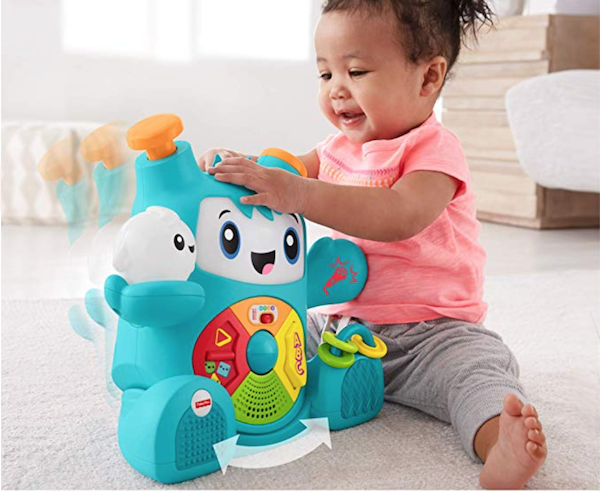 Keep your baby moving and grooving with the Fisher Price Dance & Groove Rockit! Its fun rocking motion encourages your little one to dance along, and its Smart Stages technology offers 100+ songs, sounds, and phrases to teach the alphabet, numbers, shapes, colors, Spanish, and more.

Little engines can do big things! With the push of a button your tiny tot will be off on an adventure with Thomas. This "beginner" ride-on power wheel can be used with the track by children as young as 12 months old.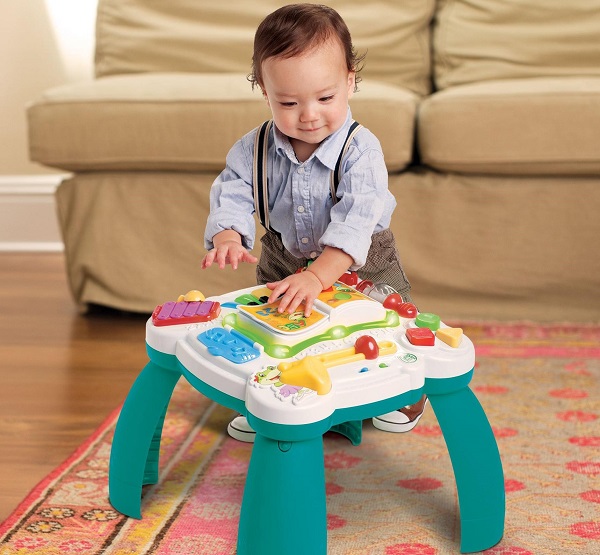 Your little one will love exploring the sounds, songs, and instruments on this fun interactive musical table! You'll love the Educator Approved learning stages designed to grow with your child from 6 months up to 3 years!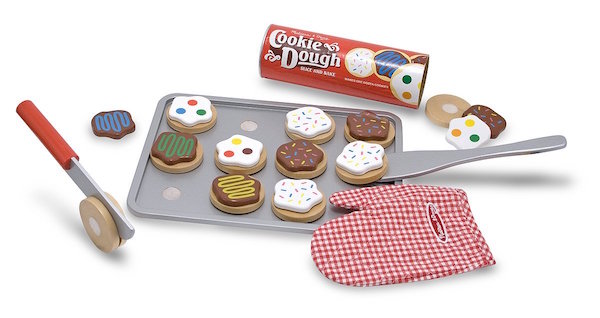 My daughter received this colorful wooden baking set when she was one and a half, and it remains one of her most loved toys (she's 4 now!). Your little baker will love "slicing" their cookies with the wooden knife, placing them on the Velcro tray, topping with frosting, and using the spatula to serve!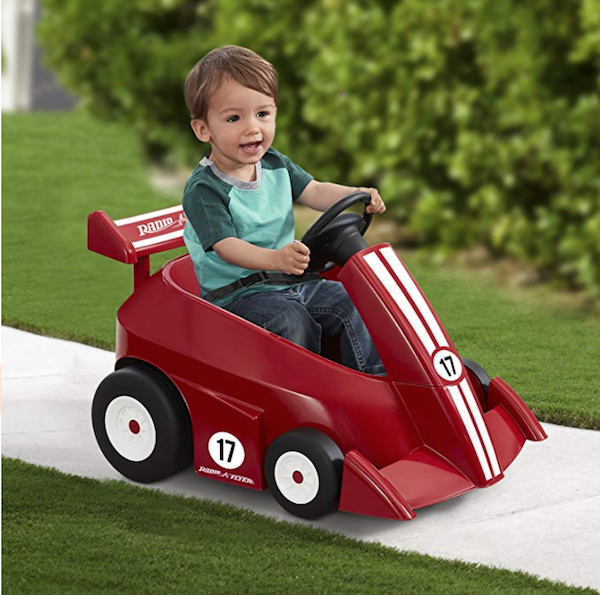 Toddlers, start your engines! This Radio Flyer Racer is designed to grow with your child, transitioning from adult driven, to adult correcting, and finally, child driven. The new 2018 model features an improved remote control with quicker response time, giving parents better steering and control.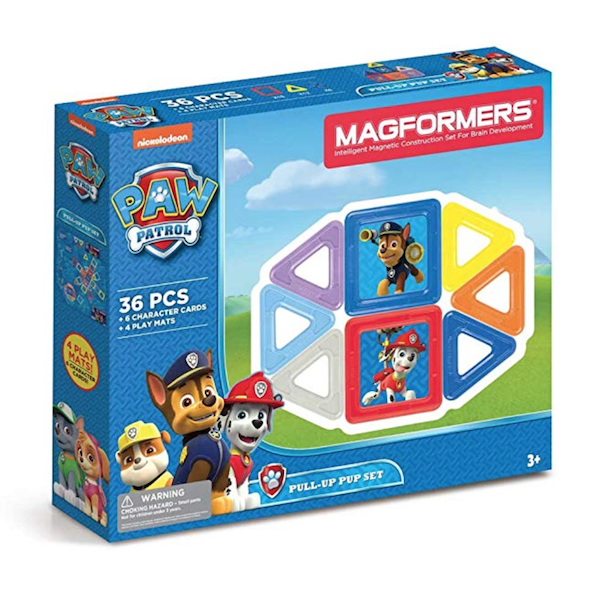 Confession: I think I love playing with Magformers as much as my kids do! Arriving in Paw Patrol colors, the Ready for Action set contains 18 magnetic squares, 12 triangles and 6 inserts as well as 6 double-sided character cards and 2 Play Mats that you can use to build Pup Houses, Magformers Magic ball and more! If you already have a Magformers collection, this set is compatible with all other Magformers sets and accessories.
Play, read, or rest- this adorable children's sofa flips open to a comfy lounger and features everybody's favorite mouse! (Don't worry- it has a removable slipcover for easy cleaning!) The Flip Open Sofas are also available in many other favorite preschool characters!
Best Toys for Children Ages 3-5 Years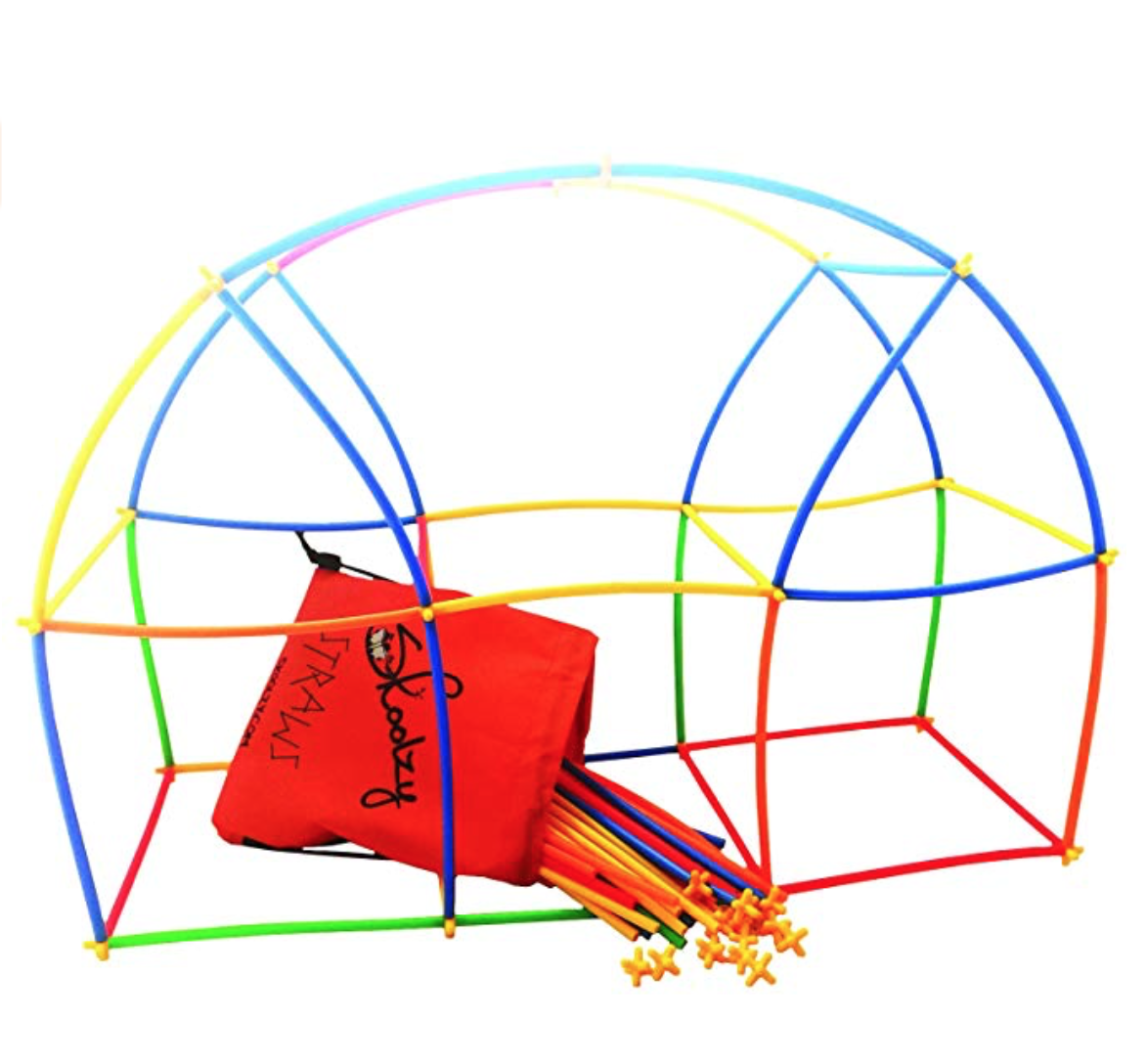 Connect a Straw Structures from Skoolzy is a connecting, building and construction toy that teaches children design, experimentation, spatial and mechanical thinking and lets their imaginations run wild! Every easy to carry tote contains 200 straws and connector pieces which means hours of endless fun.
Your kids will "flip" for this fun pancake-themed relay game! Designed to develop sequencing and early math skills, kids race to stack and serve pancakes to match their order cards.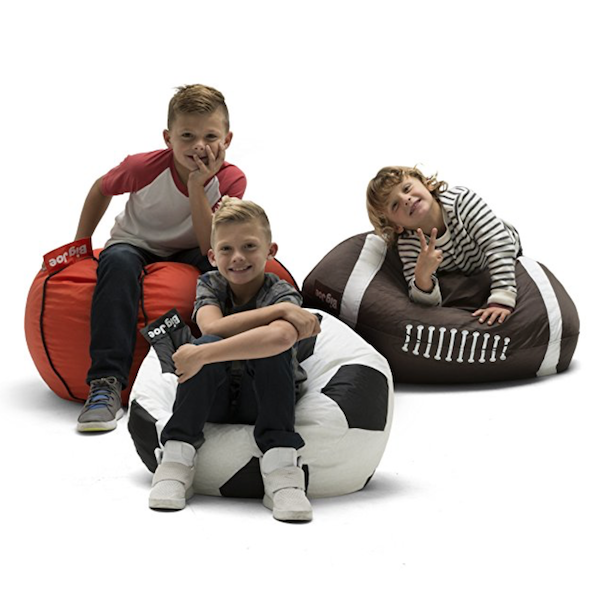 Made with tough, stain and water-resistant SmartMax Fabric and filled with comfy beans that conform to you, these bean bag chairs are great for kids' rooms, family rooms, basements, and gaming rooms!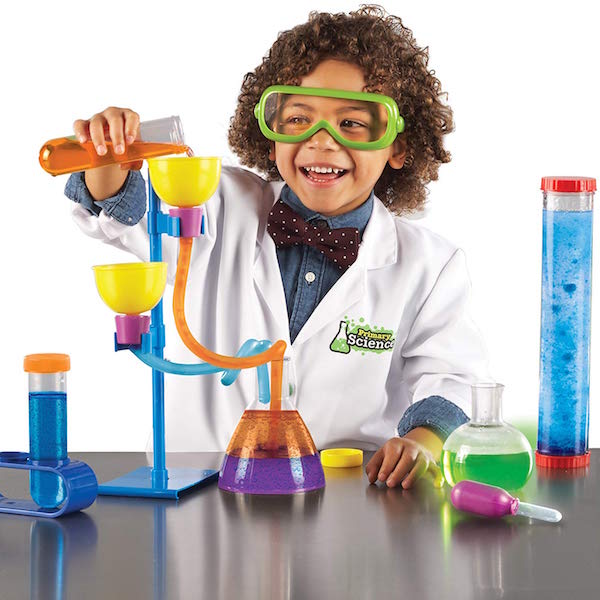 Little scientists will have a blast conducting their own experiments using the 45-piece Primary Science Deluxe Lab Set. Kids can follow the step-by-step instructions while sharpening skills like problem solving, sequential thought and math concepts.

Outfitted in authentic real-tree camo, the John Deere Gator XUV Camo will turn heads, while letting your little one haul everything imaginable in their large dump bed with an opening tailgate. Parents will appreciate the adjustable seats with seat belts and second speed lockout that prevents beginners from going too fast.
Rub-a-dub-dub, float in the tub! This adorable Ferry Boat is made in the USA with 100% recycled plastic. It includes two mini cars for a splashing good time. Looking for other eco-friendly toys? Amazon carries the whole Green Toys line!
Best Toys for Children Ages 5-10 Years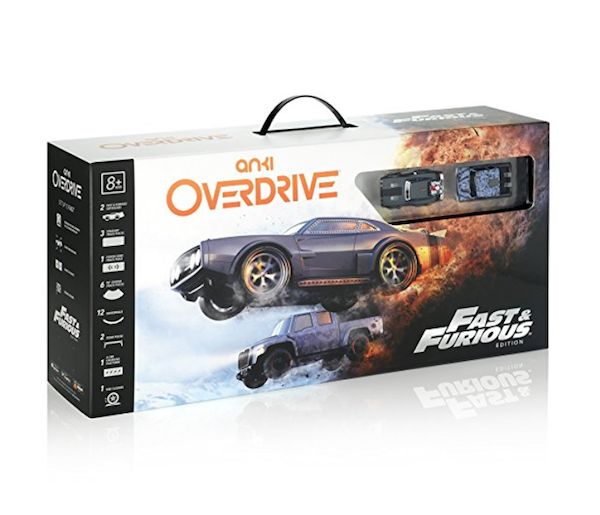 More than just race cars, these are awesome robotic supercars! Using your mobile device, build up to 8 battlefields in seconds and play against friends or artificially intelligent opponents. The more you play the progressively harder it becomes- keeping the game challenging and new!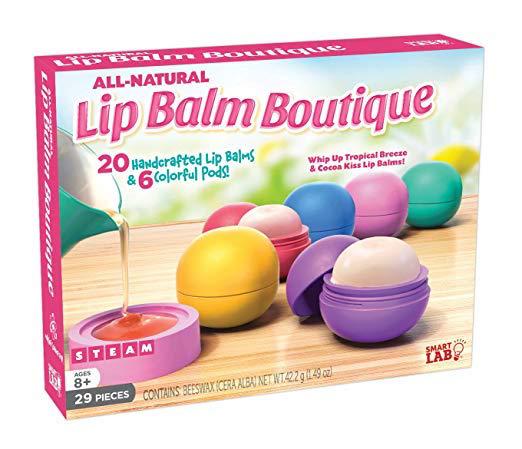 Perfect for your budding scientist/glamor girl, this beauty-based chemistry kit includes everything you need to make six lip balms! The set even comes with little gift bags and tags so your child can give her custom creations as gifts.

The award-winning Osmo game system bridges the physical and digital worlds by taking gameplay beyond the screen. The Genius Kit includes 5 games: Numbers, Masterpiece, Tangrams, Words, and Newton which cover math, spelling, drawing, visual thinking and problem solving. You can also add on many other Osmo games!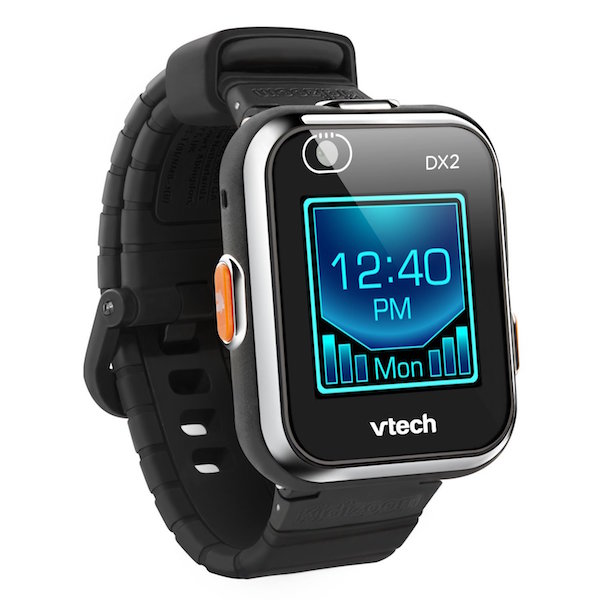 Now your child can carry a camera, activities, alarm, timer, stopwatch, calendar and calculator right on their wrist. It's more than just a watch- it's a Kidizoom!

Level up family game night with this multi-award-winning game of dexterity, strategy, and creation. Players take on the role of Creators, playing alone or with friends to build worlds and reach high scores by stacking magical Artefacts into spectacular towers. But this is no standard dexterity game—everything added to the tower interacts with a world that evolves on a wirelessly connected smartphone, tablet, Fire TV or Apple TV.

These Amazing Girls are an Amazon exclusive! This fun new collection of 18" play dolls from Adora features five sweet girls – there's Ava, Zoe, Emma, Harper, and Jada – each with her own unique style and personality and each sure to become your little girl's new favorite friend. With additional fashion outfits and accessories available, it's a whole world of imaginative play for your very own Amazing Girl!
Amazon Top 100 Gifts
While I'm all grown up, I still had a blast scrolling through Amazon Top 100 Gifts and saving items I know my daughters (and the many children on my list) will love! So here's to making your list, and checking it twice: happy shopping!
For more great gift ideas for children of all ages, take a look at our Pinterest Board: Amazon's Holiday Toy List.
The weather outside is frightful…so why not do your Christmas shopping from home? Head to our Amazon store,  and get started right away!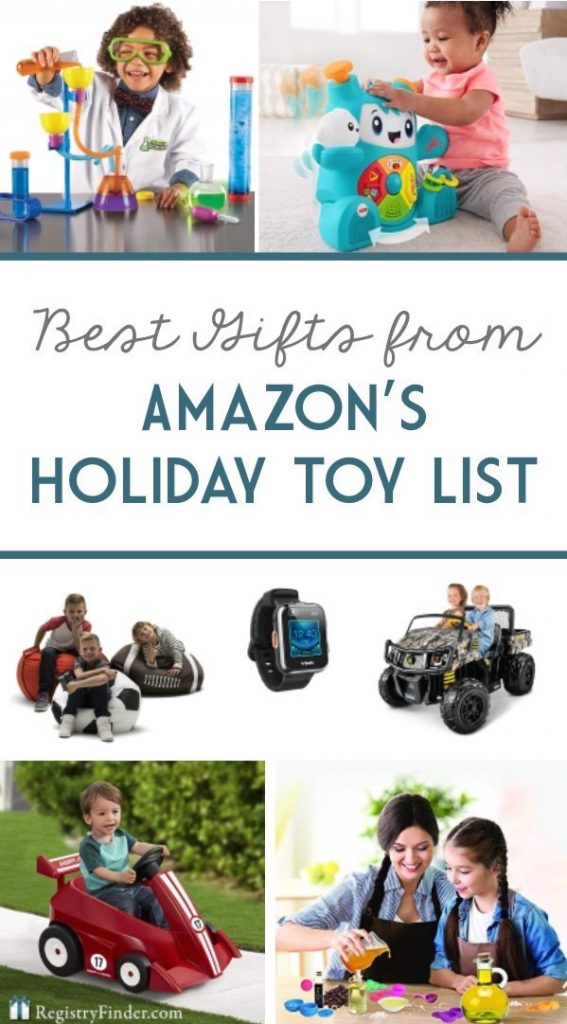 Disclosure: This post contains affiliate links. The ideas are ours, but we may be compensated if you make a purchase by clicking on one of the links. Thanks for your support!