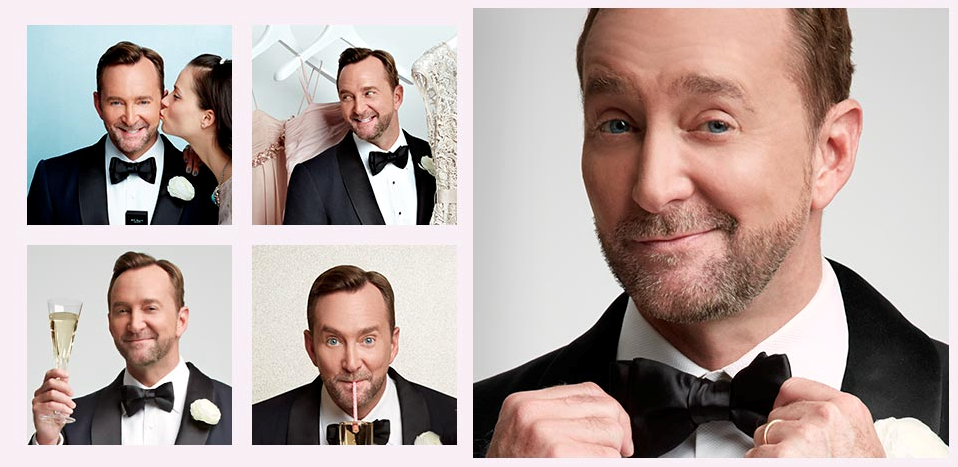 You're in Love! You're engaged! Now what?? It's TIME TO REGISTER! What Not to Wear's fashion and lifestyle whiz, Clinton Kelly has partnered with Macy's to bring you expert advice on everything "wedding." Trying to decide IF you should register? Clinton has all the reasons why registering for wedding gifts is a must!
"Why Register?"
Once you've made the decision that registering is important, the next question is "What should I include in my wedding registry?" Everyone's list should include a nice set of casual dinnerware. Clinton's love of entertaining with eclectic pieces inspired this colorful place setting he designed for his dinnerware line at Macy's. With a fresh twist on traditional motifs, it makes for a beautiful effortless table.
With bright and charming patterns, this casual dinnerware is a fun way to add vibrancy to your dinner table.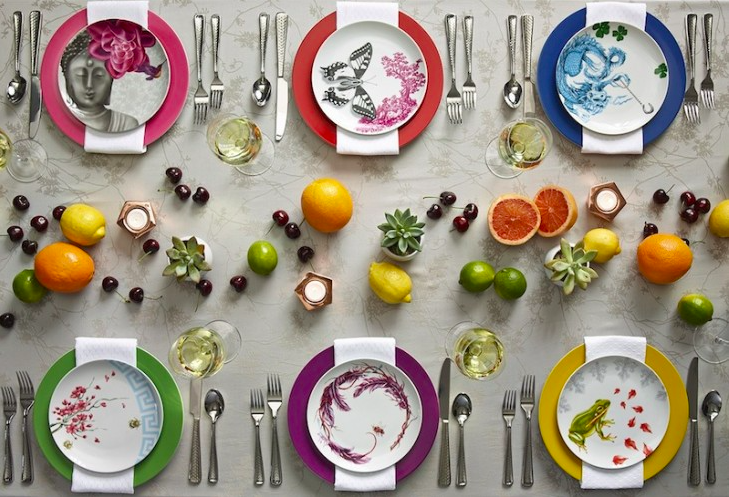 You can see how beautifully it mixes and matches!
This 6-piece set of dessert plates, each with a different design, is eclectic enough to match your mood.
Add variety to your morning routine with these colorful, patterned, mix-and-match mugs.
Once you have your basics figured out, Clinton helps ensure you've not forgotten anything on your list.
"Registry Forgets-Me-Nots"
Here are a few more "forget me not" items from Macy's. You won't want to live without these! If fact, these "must have" products are directly from Macy's list of most popular wedding registry items for 2015.
A must for every kitchen, this versatile mixer makes everyone feel like a master chef.
Pyrex glass bakeware is perfect for mixing, serving and storing, so you can use just one dish for prep, presentation & keeping leftovers fresh.
Made of soft and luxurious super-absorbent micro-cotton, this is the towel you will always reach for. Comes in 26 colors to compliment any bathroom decor.
Turn your baked goods into baked greats! This bakeware set from Simply Calphalon features heavyweight construction to withstand daily trips to the oven, while the durable nonstick coating lets your baked treats slide right out.
A dazzling cookware collection – All-Clad's dedication to top-quality cookware is apparent in the durable mirror-polished 18/10 stainless steel construction. Using highly heat conductive surfaces that don't react with food, deliver exactly the flavors you want.
Classic fluted stoneware dishes in a range of sizes move from prepping in the kitchen to serving on the table with effortless ease. The larger bakers include plastic & glass lids that let you take meals on the go or store them in the fridge or freezer.
Leak-proof, airtight seals guarantee freshness and endless usage, giving these sophisticated glass containers the versatility they need in the microwave, freezer or cupboard. They are a cinch to open and easy to stack and store.
We hope your big day is filled with all of your favorite people and your new life is filled with all of your favorite things that you received as gifts from your registry. Don't forget to write your thank you notes!