Summer is a great time to host a baby shower! If you're planning one for your bestie and her new bundle of joy we know that you have a lot to think about- location, theme, décor, games and food. We've created this cool and easy menu to help you check something off your list. Because it's hot outside, everyone wants cooler, lighter fare, and we know you don't want to spend days working over a hot stove. We kept that in mind as we selected these great recipes that require little to no heat!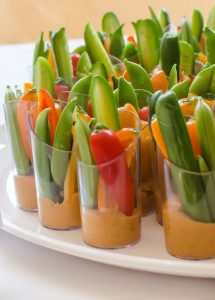 Veggie and Dip Cups
These portable little appetizers can be customized to your specific party. Fill the bottom with humus or ranch (or any dip!) and add in whatever fresh veggies you'd like.
Sandwiches are a popular choice at baby showers because they're easy to prepare and easy to eat. Though we like the ever popular chicken salad, we also love unique recipes and thought you might want to try something new at your next event. Both of these sandwiches are family favorites and we're sure your guests will love them too!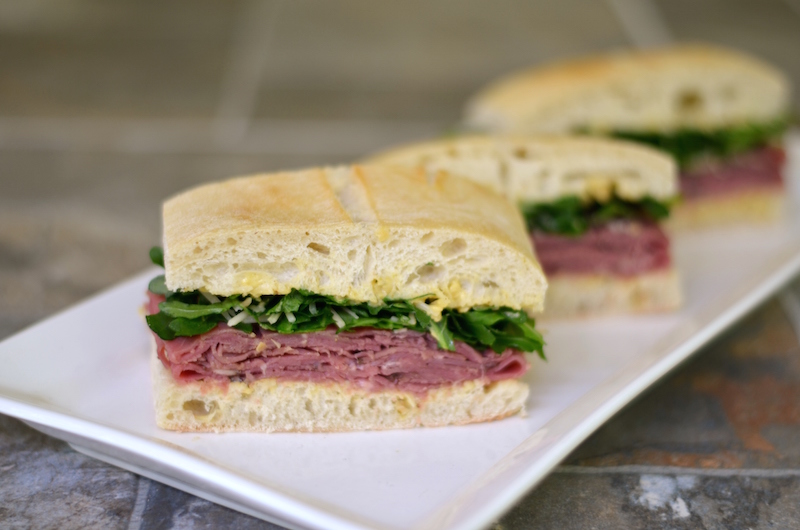 Roast Beef and Arugula Sandwich
1/4 cup Mayonnaise
1 Tbsp. Dried Onion Flakes
1 Tbsp. Spicy Mustard
1 Tbsp. Horseradish Sauce Or Straight Prepared Horseradish
2- 8oz. focaccia loaves
1 lb. thin sliced roast beef
2 oz. Fresh Arugula
1 tsp. Olive Oil
2 Tbsp. Shredded Parmesan
Combine the mayo, onion, mustard and horseradish to make the sandwich dressing.
Toss the arugula with the olive oil and parmesan.
Cut the focaccia bread horizontally so that you have a top and bottom piece.
Spread the dressing on the cut side of both pieces. On the bottom piece, layer the roast beef, top with arugula and the top piece of bread. Cut each focaccia into small sandwiches and serve. Enjoy!
Dressing adapted from Pioneer Woman Hot Roast Beef Sandwiches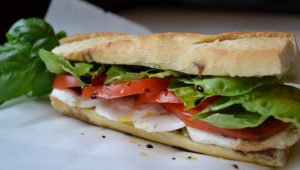 Caprese Sandwich
If you'd like to offer a lighter or vegetarian option to your guests, try this simple Caprese Sandwich. Start with a French baguette or ciabatta bread, layer fresh mozzarella, tomatoes, and basil. Top with salt, pepper and balsamic glaze. Click here for a more detailed Caprese Sandwich recipe.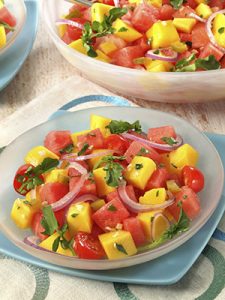 Mango, Watermelon, and Tomato Salad
How's this for a summer salad? It's a colorful array of mango, watermelon and tomato in a tangy, but sweet dressing- sure to delight your guests!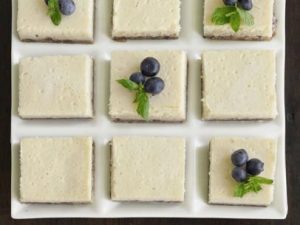 Savannah Cheesecake Cookies
These little cheesecake cookies aren't really cookies at all, but mini bites of scrumptious cheesecake! They can be prepared one week prior to your event and only take 20 minutes to make.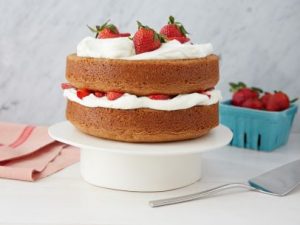 Strawberry Country Cake
There's something about strawberry shortcake that just screams summer. And the addition of the lemon and orange zest give this cake an extra dose of summer! The cake is easy to make and will be a lovely addition to your table.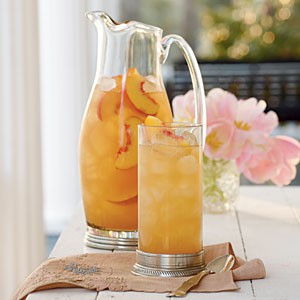 Summer Peach Tea Punch
Summer days are hot so be sure that you serve a beverage that's cold and refreshing. With hints of mint, peach and lemon, this sparkling iced tea will get the job done! If you're looking for a summer cocktail, try one of these recipes from Williams-Sonoma. They're wonderful for a large crowd!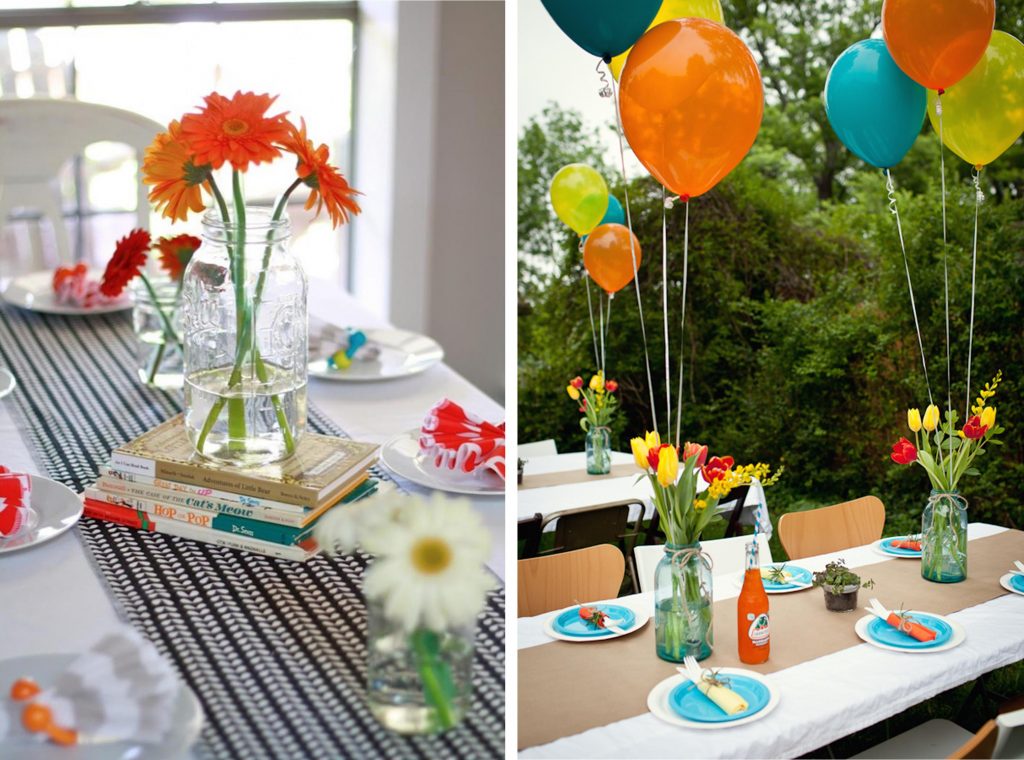 Though this is a baby shower menu, we thought we'd throw in a couple bonus ideas! Both of these tablescapes are simple, but beautiful- and seem perfect for a summer baby shower. Check out Kara's Party Ideas and The Sweetest Occasion for more great decorating ideas from these parties!
Enjoy the planning as you get ready to celebrate your guest of honor with wonderful friends, great food, and special memories! We've also created a Pinterest Board with summer recipes for your next shower. And don't forget to refer your guests to RegistryFinder.com where they can find all of Mom's baby registries in one place.