I'll be honest: before I had kids, Halloween was one of my least favorite "holidays." But now that I have a cute little one to dress up, it's become one of my favorite days of the year!
And moms and dads, you should know: your baby's 1st Halloween might be your only chance to choose the costume—your baby is too young to have an opinion, so take advantage of it!
If you're looking for some costume inspiration for your own little pumpkin, you've come to the right place—we've collected lots of darling costumes from a few of our favorite retailers.
Pottery Barn Kids
Pottery Barn Kids is known for their adorable baby Halloween costumes and this year they do not disappoint. Here are a few of our picks!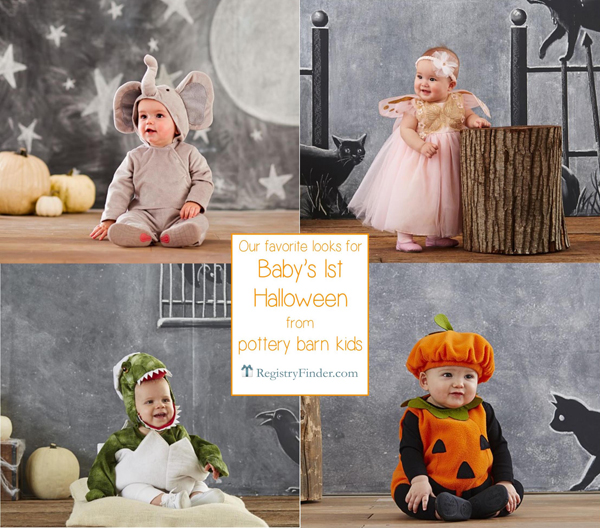 Baby Elephant | Butterfly Fairy | Baby Pumpkin | Baby Dinosaur Egg
If you've got a whole crew of kids to dress, Pottery Barn Kids also offers dazzling Halloween costumes for toddlers (ages 2-3) and kids up to age 8! Be sure to check them out!
Disney Store
If you're wishing upon a star for a magical Halloween, perhaps the Disney Store is the perfect place to dress your little prince or princess! These costumes are guaranteed to make your little one look like the star of their (soon-to-be) favorite shows and movies!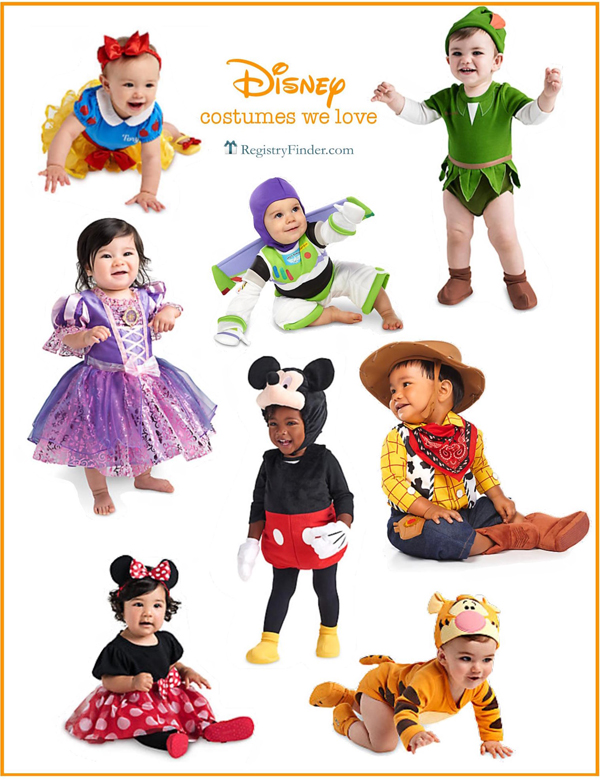 Snow White | Peter Pan | Rapunzel | Buzz Lightyear
Minnie Mouse | Mickey Mouse | Woody | Tigger
Other Online Shops
We've rounded up a few more baby Halloween favorites from around the web—some are sweet, some are sassy, and they will all make you smile!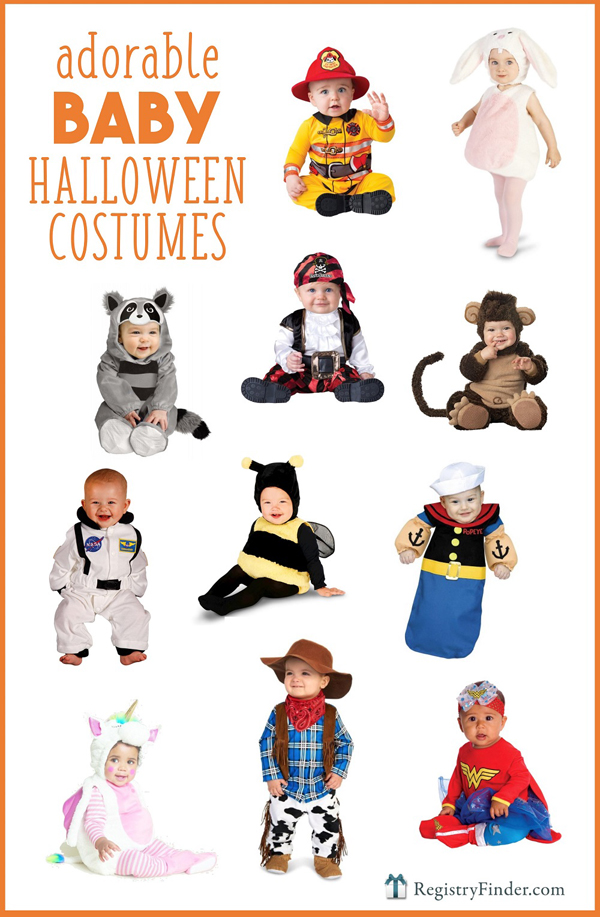 Click on the name below to get a closer look at any of these adorable baby Halloween costumes from Amazon, Target and Walmart:
Lil' Hero Fireman | Snuggly Rabbit
Baby Raccoon | Pint-Sized Pirate | Lil' Monkey
Junior Astronaut Suit | Lil' Bumblebee | Popeye Baby
Baby Unicorn | Rodeo Cowboy | Wonder Woman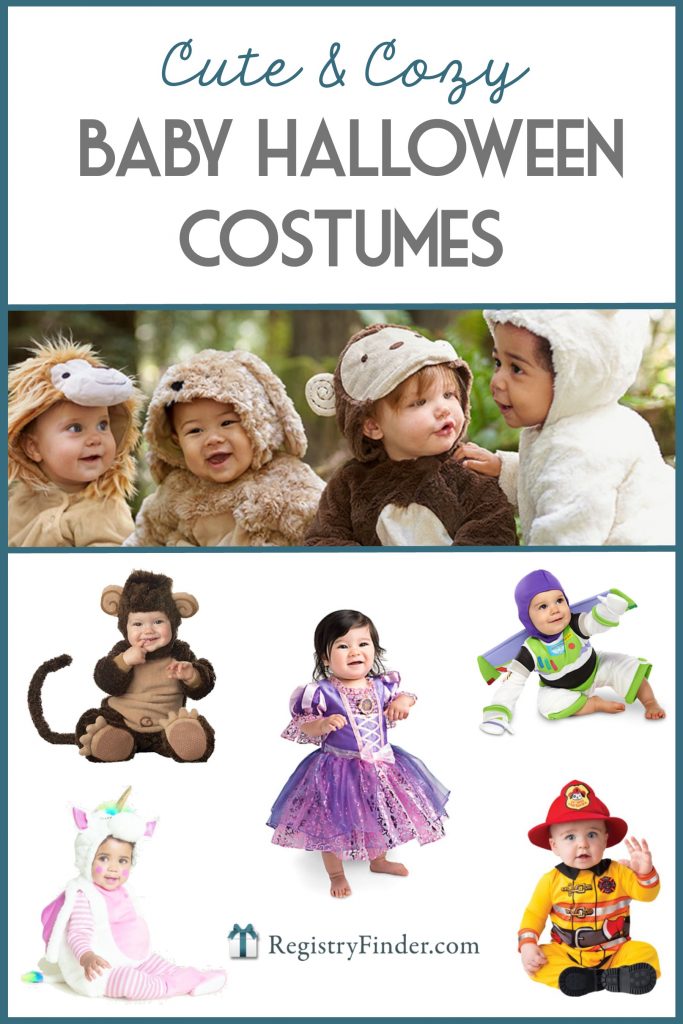 This post contains affiliate links. We think all of these costumes are adorable and may be compensated if you make a purchase by clicking on one of the links. Thanks for your support!
This blog was originally posted on October 6, 2016.  Some of the costumes we originally fell in love with are no longer available, so we've updated our list to include a few new fabulous finds.