Since college tends to be the first time students are away from home, their dorm rooms are their home away from home, and a place that reflects their personal style. While it should also be a place to relax and hang out with friends, we know how important it is to have a stylish yet functional space.

Dormify, a leader in fashion-forward styling for small spaces, gives us their Top 10 must haves for college. Make any dorm room feel like home by creating the dorm room or apartment of your dreams.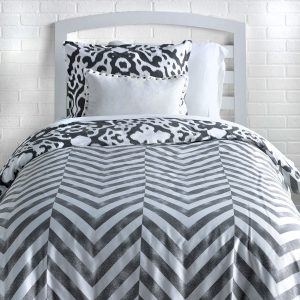 Get more value out of your bedding by going with a reversible option. This is also a great way to coordinate with a roommate, since each bed can have a different side showing, and coordinated pillow.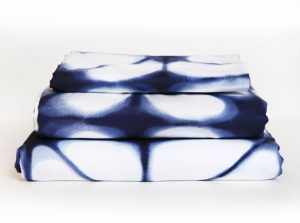 Having the correct size for your bed is important, so make sure you know ahead of time if you will need the standard twin XL. Aside from having the correct size, it's also important to have comfy sheets. And remember to purchase an extra set to have on hand for laundry day.
Go, go indigo. This 250-thread count, 100% cotton tie-dye sheet set so soft yet super stylish. The design of this indigo sheet set was inspired by the Japanese dyeing technique known as Shibori, and will set your dorm apart from the rest.  Pair with our Chambray Duvet Set or Indigo Tie Dye Duvet Set or mix and match with your existing bedding. This crisp white and navy rinted sheet set easily matches any color scheme and will certainly keep your room serene.

The fitted sheet included in this set also features Dormify's long side/short side tags for your convenience to guarantee perfect bed making.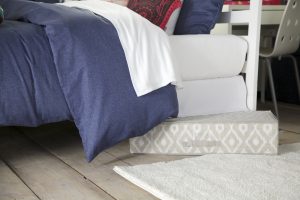 One of the best ways to maximize space in a tiny dorm is to use under the bed storage boxes to keep infrequently used pieces out of sight, yet protected.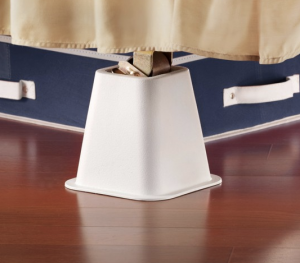 Dorm rooms can be very small. Another way to think about vertical space is with bed risers. These will help you create more space underneath your bed.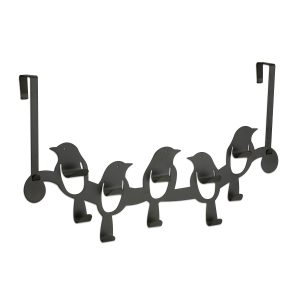 While square footage in a dorm room is limited, we always recommend taking advantage of vertical space to keep clutter in check.
Get hooked. These adorable over the door set of hooks just sing style and include 10 very functional and stylish hooks.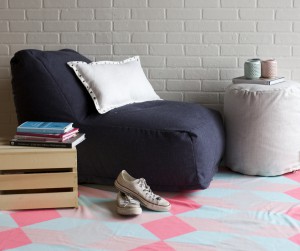 These versatile chairs and ottomans can be used for seating, as a coffee table or a small desk.
Clean and comfy. Pictured is the Linen-Twill bean bag lounge chair. Made with up to 50% recycled polystyrene beads, you'll be supporting a greener world without even lifting a finger. This modern furniture piece adds an instant touch of sophistication to any room and is made in the USA.
Not only does a rug provide added comfort from those cold linoleum floors, they can also bring a room's color scheme together.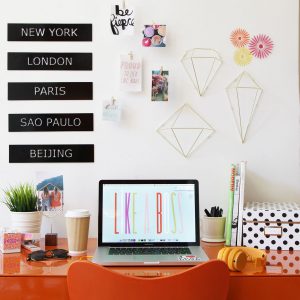 Prints, decals and removable wallpaper will add a personal touch to your dorm, and Dormify has plenty to choose from!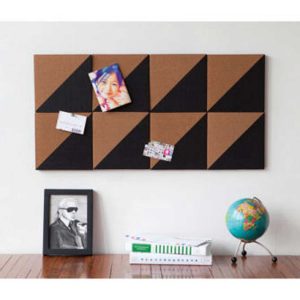 Having a place to post reminders of upcoming events, class schedules, notes to your roomie, or even post pictures is a great way to ease into a new schedule and workload.
Cork it out. Play with patterns and shapes while getting organized with this Umbra Graph Cork Board. Give your room a graphic feel by positioning the screened cork board in different angles. With adhesives for mounting, this bulletin board is perfect for the person who likes to switch things up.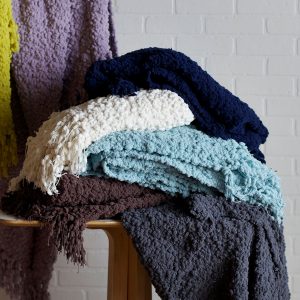 Whether you're snuggling up catching up on TV, or doing homework in bed, a cozy throw or two will come in handy make your room feel a bit more like home.
One of the best parts about starting a new school year is stocking up on new supplies, gadgets and tools. We think these items from Dormify are a great start, but they have much much more. Click here to start your own college registry, or sign up to receive a free design consultation for your dorm room or apartment. And remember to tell your friends and family they can always find your most up-to-date registry information at RegistryFinder.com.