Now that you're engaged, you've probably started planning the most important party of your life- your wedding! And while you're preoccupied with selecting dresses, flowers, music, cake and more, you're most likely not thinking about all the other occasions you'll be hosting in the future.
Once the honeymoon is over and you've settled into wedded bliss we're sure you'll want to put all those wedding gifts to good use by entertaining family and friends. We've compiled this checklist of top 15 entertaining essentials to add to your wedding gift registry. (I've even created a cute checklist to pin to your wedding board!) Whether you're throwing an intimate dinner party, a casual game day gathering, a baby shower, or a holiday feast you'll have all the basics needed to host a simple soiree or an elaborate event.
Pin-able Checklist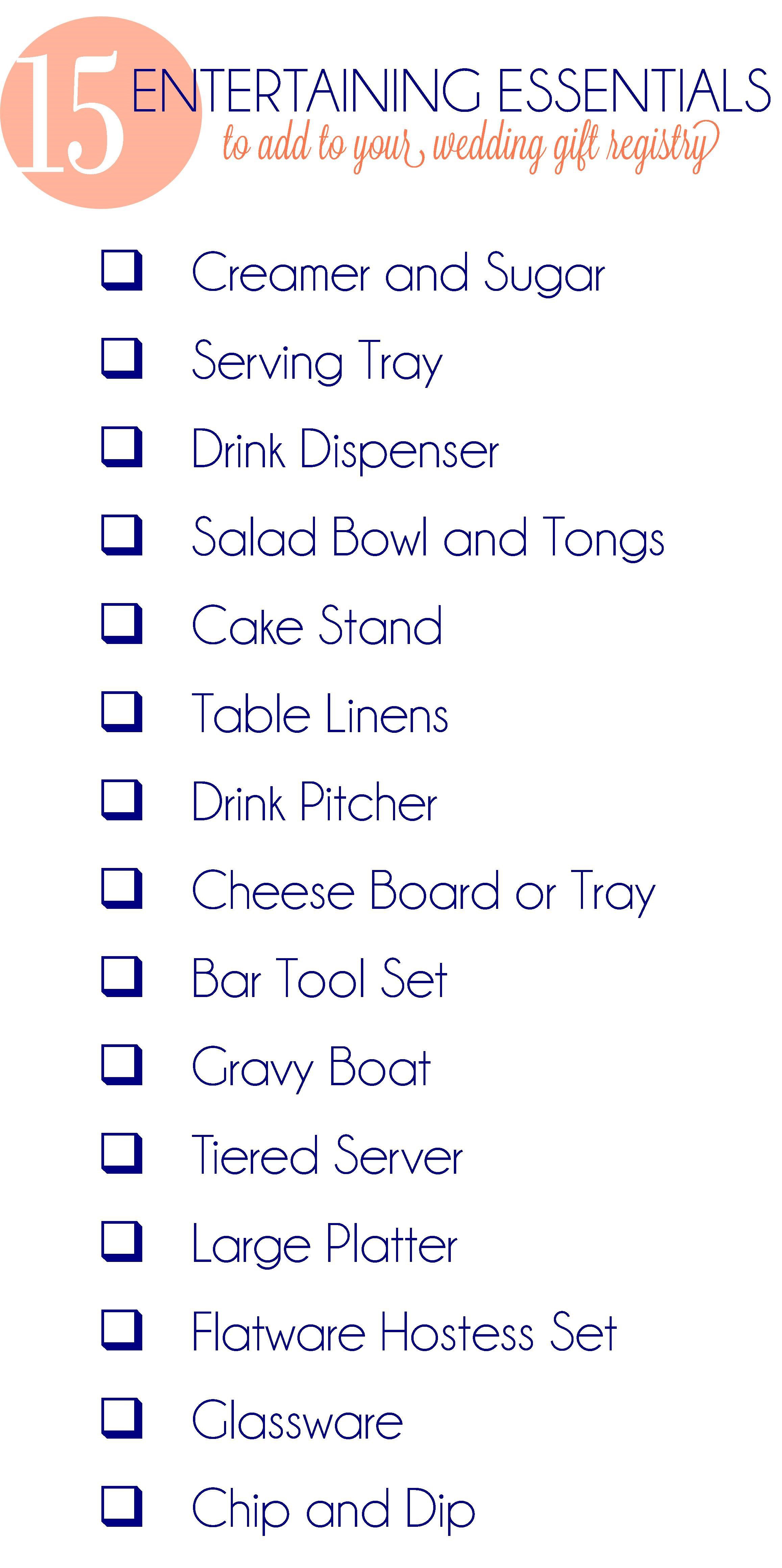 These great pieces will ensure you're the hostess with the mostess! Whether you prefer classic white, sparkling metallic, bright colors or earthy wood, Macy's offers a wide selection of patterns, colors, and styles. Here are some of our favorite picks- we know you're sure to find something you love!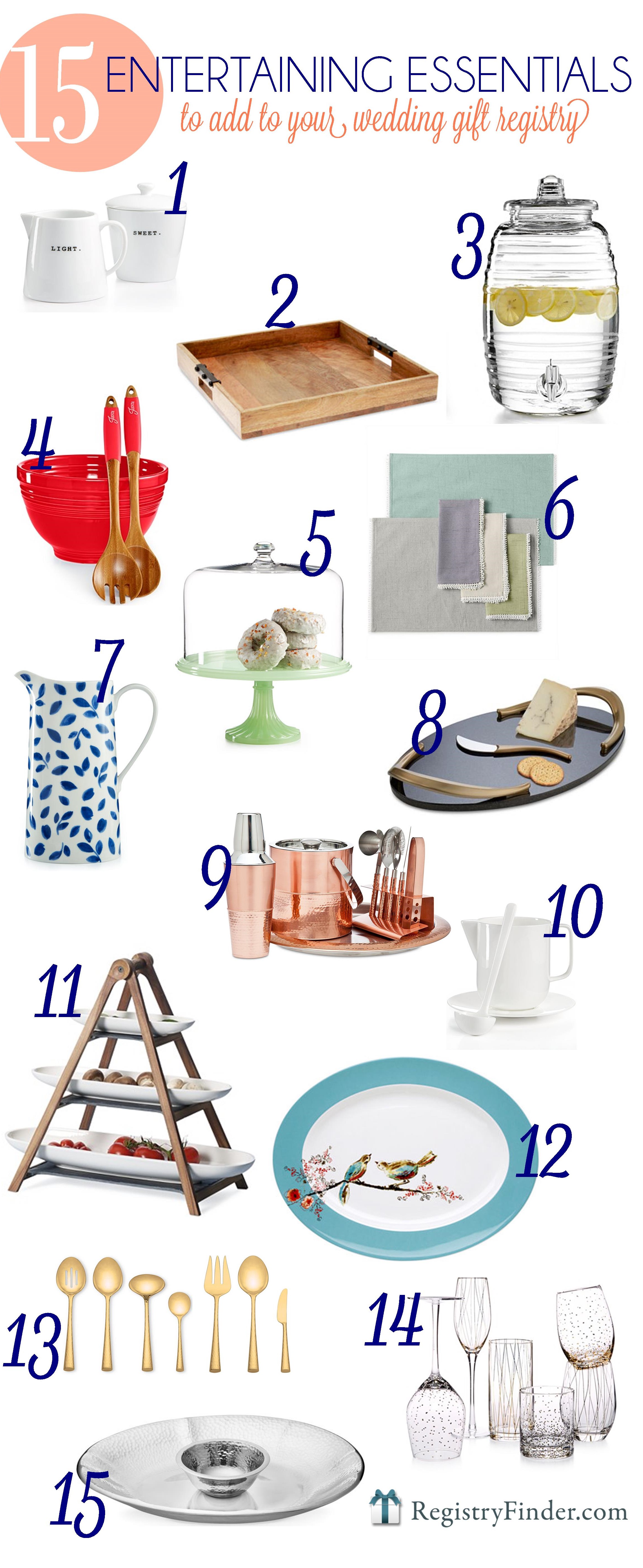 Why not get started on that Macy's wedding gift registry right now? Click here and you can have your registry set up in minutes!
If you're looking for more great pieces, check out our Pinterest Board: Entertaining with Macy's.
By Rebecca Haar, RegistryFinder Give It Blog contributor and expert entertainer