My family is known for their large gatherings featuring an overabundance of delicious food. Until recently, we got together once a week for what we affectionately called "Sunday Lunch". This was no small get together, but included almost 40 aunts, uncles, cousins, and friends. As a child, I was awed by the vast array of food that "magically" appeared each week and always knew that I wanted to continue the tradition of hospitality and delicious food.
When it was time to create my Bridal Registry, I enlisted the help of my mom and aunt – two of the phenomenal cooks that contributed to the weekly gatherings (and my daily meals!). I didn't need their help picking out towels and bed sheets, but I was lost when it came to the kitchen. They selected things from the tiniest spoon to the largest pot, ensuring that I would have everything I needed to follow in my family's tradition.
If you love to cook (or want to love to cook!) and you don't have a mom or aunt to help you register, we've created this list of "Gifts We Love for the Cook". This is also a great resource if you're looking for a special gift for a friend or family member that loves to spend time in the kitchen. There are many cooking essentials on this list, sprinkled with a few fun items as well!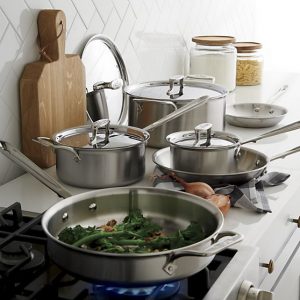 Used in residential and commercial kitchens around the world, All-Clad is a trusted name in cookware, well known for their high quality and durability. Each piece in the All-Clad d5 10-Piece Cookware Set has a five-layer bonded construction that ensures even heating that virtually eliminates all hot spots. The set includes two fry pans, two sauce pans, a sauté pan and a stock pot so you'll be able to tackle any recipe.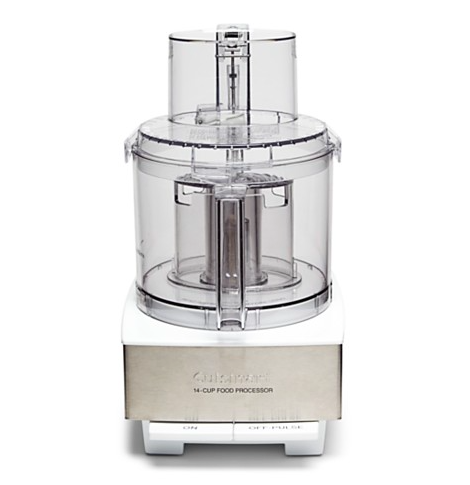 Puree, chop, slice, knead and mix like a professional. The Cuisinart "Elite Collection" Food Processor's special features include an adjustable slicing disc, a two-sided shredding disc, and a 12-cup work bowl, as well as a 4 cup bowl for smaller quantities. With a push of a button, this workhorse will minimize your prep time and speed up your cooking!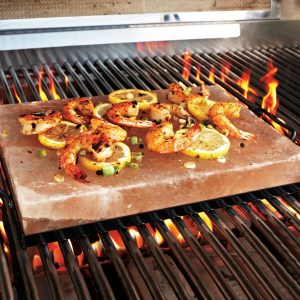 One of the newest trends in the cooking world is Himalayan salt. It's not only used for seasoning food, it's also used for grilling, sautéing, chilling, curing, plating and more! The Himalayan Salt Block can withstand temperatures ranging from -320°F to 900°F so the options are endless! If you're new to this inventive way of cooking, check out Salt Block Cooking by Mark Bitterman.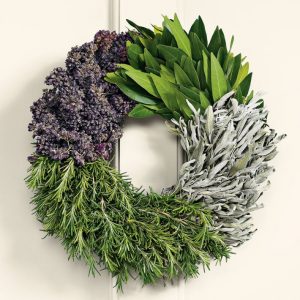 This beautiful Williams-Sonoma exclusive is sure to delight any cook. The Cook's Herb Wreath is handmade from dry bay and oregano as well as fresh rosemary and sage. Hang it up in the kitchen and snip the herbs to use in your culinary creations- or just leave it in one piece to admire for years to come!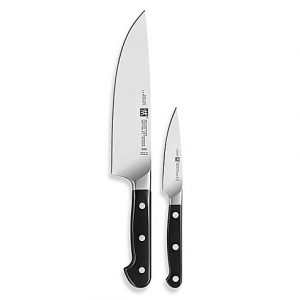 You will get a lifetime of use out of these durable, precision-forged, high carbon steel knives. The Zwilling J.A. Henckels Pro Knife Set includes a 4" paring knife and an 8" chef knife. If you were to only own two knives, these are the ones to have!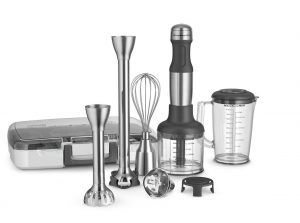 The KitchenAid 5-Speed Immersion Hand Blender features an 8" and 13" inch blending arm for easy reach into any pot, three interchangeable bell blades, a wisk, chopper attachment, and blending cup- all in an easy-to-organize storage case! This multipurpose tool is so versatile that you'll probably use it every day!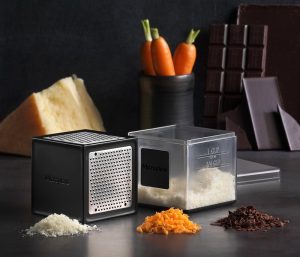 This versatile little cube has three different stainless steel blade surfaces for shredding vegetables, soft and hard cheeses, chocolate and citrus zest- all with one clever gadget. What makes the Microplane Cube Grater unique? The protective case doubles as a measuring cup, so you'll have just the right amount every time!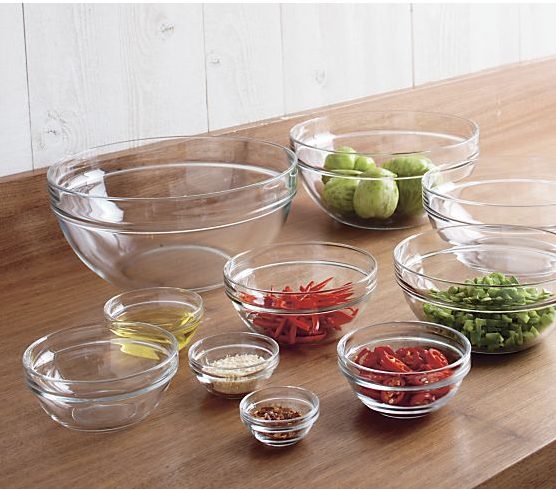 You can never have too many bowls, right? This 10-piece set features ten glass bowls of various sizes, ranging from 2.25″-10.25″- all terrific for recipe prep. The tiniest one is great for measuring out garlic and herbs, and the largest one is perfect for combining larger quantities of ingredients.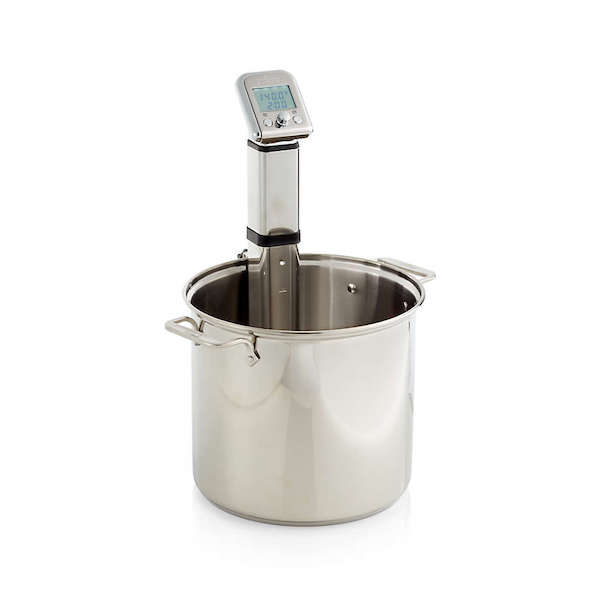 Perfect the skill of sous-vide cooking, with the All-Clad Sous Vide Immersion Circulator. This handy tool keeps the water bath within 0.1°C of the desired temperature to produce perfectly cooked eggs, meat, fish and chicken every time.
It's an easy, no-fuss way to make delicious tender steak, seafood, vegetables, desserts and so much more that's sure to impress guests. Package includes a user manual with 22 easy-to-follow recipes.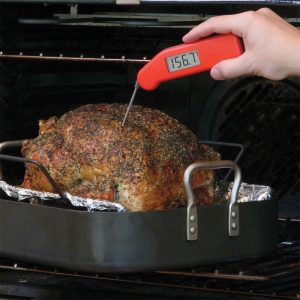 This is no average thermometer. With 3 second temperature readings, it definitely lives up to its middle name, "Super-Fast". The extra-long probe and handle help you safely check the temperature of your food in ovens, grills, pots, and fryers. The Thermoworks Super-Fast Thermapen is rated the #1 cooking thermometer by Cook's Magazine and has almost 1,000 five-star ratings on Amazon.com, so we're sure you'll love it!
Before you know it, you'll be stocked and ready to produce your own delicious culinary creations! If you're looking for other great registry items or a gift for a friend who loves to cook, check out our Pinterest Board: Gifts We Love for the Cook.
And when asked, refer your friends and family to RegistryFinder.com where they can easily locate all of your bridal registries in one place!
Save
Save