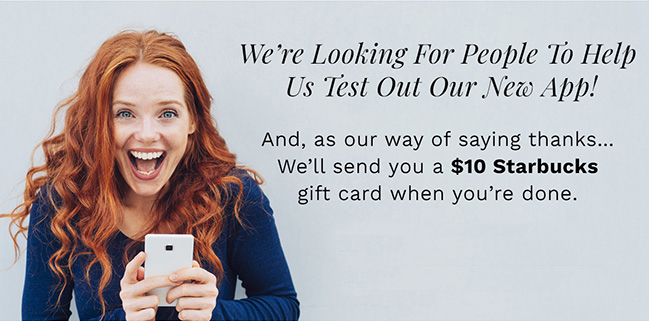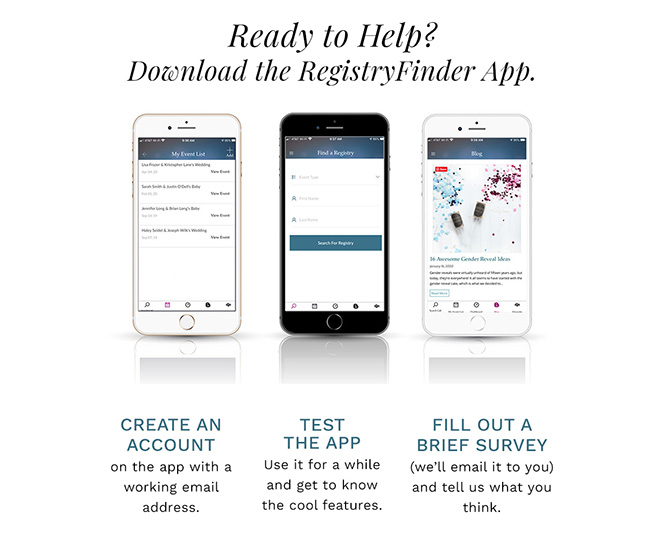 About the App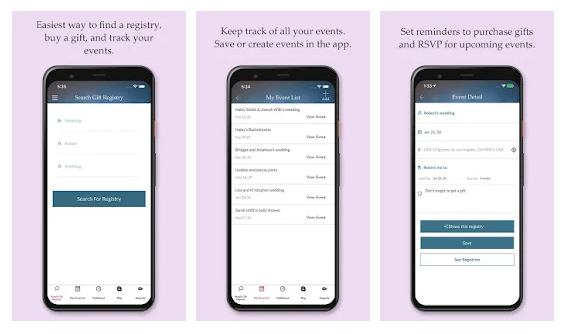 RegistryFinder's new app offers the easiest way to find a registry and buy a gift. You can also track all of your upcoming events on the App, along with reminders to RSVP and buy a gift.
RegistryFinder solves your gift-giving problems with our:
Gift Registry Search
Anytime you need to buy a wedding gift, baby gift, shower gift, or a gift from any other type of gift registry, just use our RegistryFinder app. It's as simple as:
ENTERING A NAME: Use either name of the couple to search for a wedding registry. Use a parent's name to find a baby registry.
CHOOSING A GIFT: We'll show you all of the online gift registries for the name you entered. Just click on the logo of the store or service and you will be taken directly to the online gift registry for that person.
We make it our job to help you find a gift quickly and easily, a gift that you know they will love!
Your Event List
Easily keep track of all your events. Save or create events in the app when you're invited to a wedding, shower, or party to keep all of your plans and gifting organized.
RSVP Reminders
Never forget to send your RSVP in time. Avoid the embarrassment of being that person that has to be contacted about their RSVP.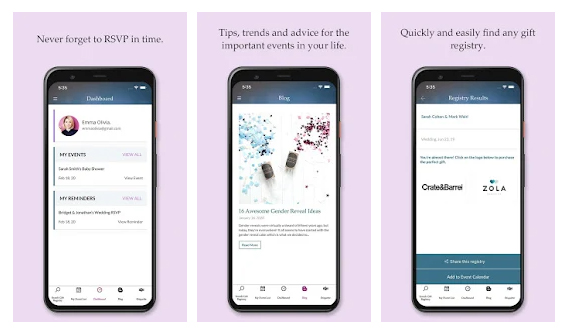 Give It Lifestyle Blog
We give you tips and trends covering the important events in your life, weddings, babies, and graduation. From party planning, themes, and DIY tips to gift registry, baby, and etiquette advice, use the Give It blog as a resource for fun and helpful tips to steer you in the right direction.
Etiquette Advice
Use the Etiquette tab to answer all your questions about thoughtful ways to celebrate.
Your FREE RegistryFinder app includes:
+ Search engine to find any gift registry
+ Event list to keep track of upcoming events
+ RSVP reminders
+ Reminders to purchase gifts for upcoming events
+ Access to expert etiquette advice
+ Give It lifestyle blog for party planning and gift-giving advice
Get the app…