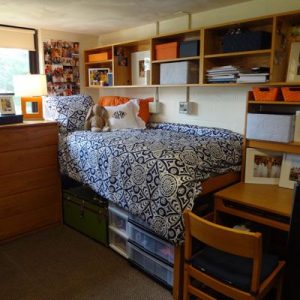 College life is a unique experience, and that's especially true for college dorm life. For many students it will be their first time living away from home and it's also probably the first time they'll be sharing small quarters with a relative stranger. Anxiety levels tend to rise for soon-to-be freshmen at the thought of packing their stuff and moving away to college. We understand and want to help, which is why we've created a printable college registry checklist to help with your planning process.
Our college registry checklist is organized into useful categories to help you remember all the essentials you'll need, whether you're living in a dorm room or a cozy apartment. This list will serve as a helpful reminder of the necessities for college life, from sleep and study to dining and cleaning supplies. Outfitting your dorm or apartment is going to take some planning, so take a minute and check out the list. Click below to be taken to the full list.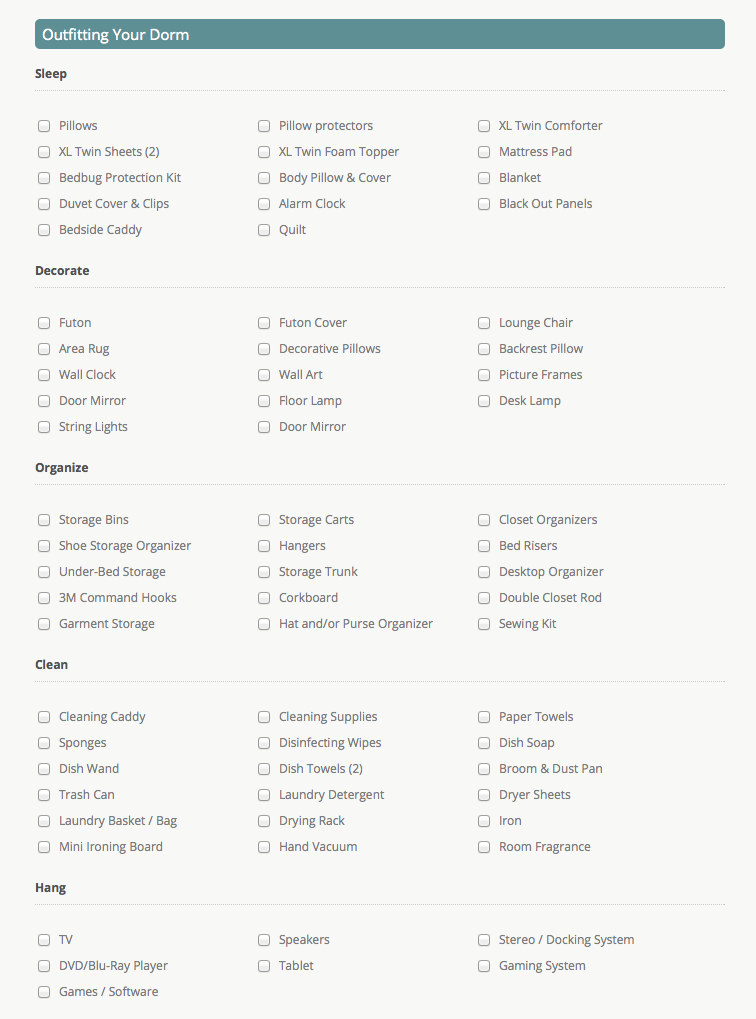 And if you're planning on creating a college dorm room registry, remember to tell your friends and family they can always find your most up-to-date registry information at RegistryFinder.com.