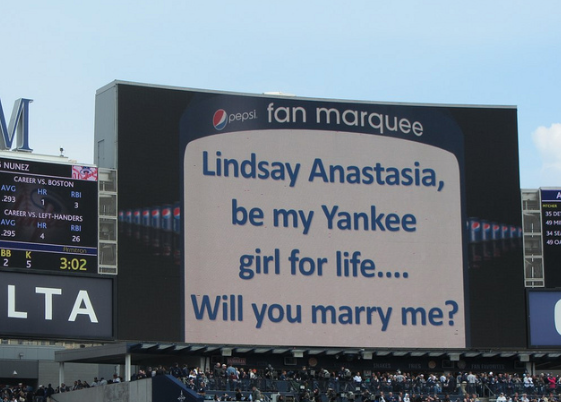 Planning a marriage proposal can be a little overwhelming and intimidating. After all, your engagement story will be told to your kids, grandkids and countless friends for years to come. You want it to be memorable, creative and romantic all at the same time. We want the same for you, which is why we've compiled a list of some pretty great ways to mark this wonderful milestone.
The Underwater Proposal
If you love diving or exotic fish, take your fiancé-to-be to the aquarium. Make arrangements with the staff to have a diver hold up a "Will You Marry Me?" sign while you and your partner are admiring the sea creatures.
The Movie Trailer Proposal
Are you and your sweetheart movie lovers? Most movie theaters have repeating advertising slides before the previews. Buy an ad and make sure you arrive early enough to watch it. Or, channel your inner-Spielberg and make your own movie trailer. Take a look at how this guy did it.(Over 31,000,000 YouTube views.)
The Roller Coaster Proposal
If your love likes amusement park rides, this is the way to go. Plan a fun day at an amusement park and suggest a ride on one of the roller coasters with the automated photos. Call ahead to learn where the cameras are positioned. As you zip by, hold up a sign for the camera to capture. Then wait for your fiancé-to-be to see the pictures.
The Photo Shoot Proposal
Plan a romantic photo shoot with your honey. Hire a professional photographer, pick a scenic location, get dressed up, and say cheese! At some point during the session, drop down on one knee and pop the question, while the photographer captures every special moment.
The JumboTron Proposal
Are you both avid sports fans? Spring for a larger than life proposal at a professional football, basketball or baseball game. For a fee the arena will broadcast your message and send a cameraman to capture the reaction for the entire stadium to witness. Just be sure she'll say yes. Kanye West proposed to Kim Kardashian via the San Francisco Giants' JumboTron, the only difference is he rented out whole stadium, and that's probably not in your budget.
The Scavenger Hunt Proposal
Get your sweetheart's family and friends involved! Select a few meaningful places and create a scavenger hunt. At each clue location, have a friend or family member join in on the fun. By the time your significant other reaches the final destination, where you'll be waiting to propose, she would have collected the people she loves most. And you'll win bonus points for including your future mother-in-law in this special event.
The Sweet and Simple Proposal
Is there a special place that you often go to together? Maybe you've spent a lot of time hiking a trail, relaxing at the beach or dining at a particular restaurant. Change things up a bit and throw in a marriage proposal the next time you're at your favorite spot! Or how about recreating your first date or a special event? Your partner will appreciate the time and effort that you put into bringing back old memories and creating new ones.
My friend's daughter recently got engaged. The groom-to-be, with the help of friends and family, set the stage for a beautifully romantic, yet simple roof-top proposal. Take a look:
Setting Up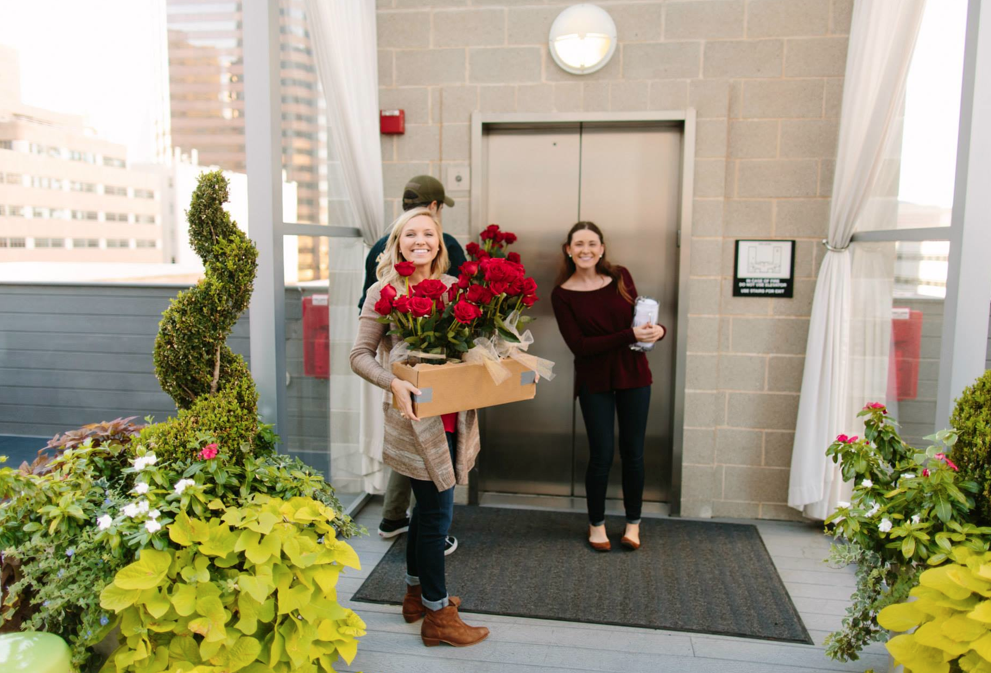 Romantic Setting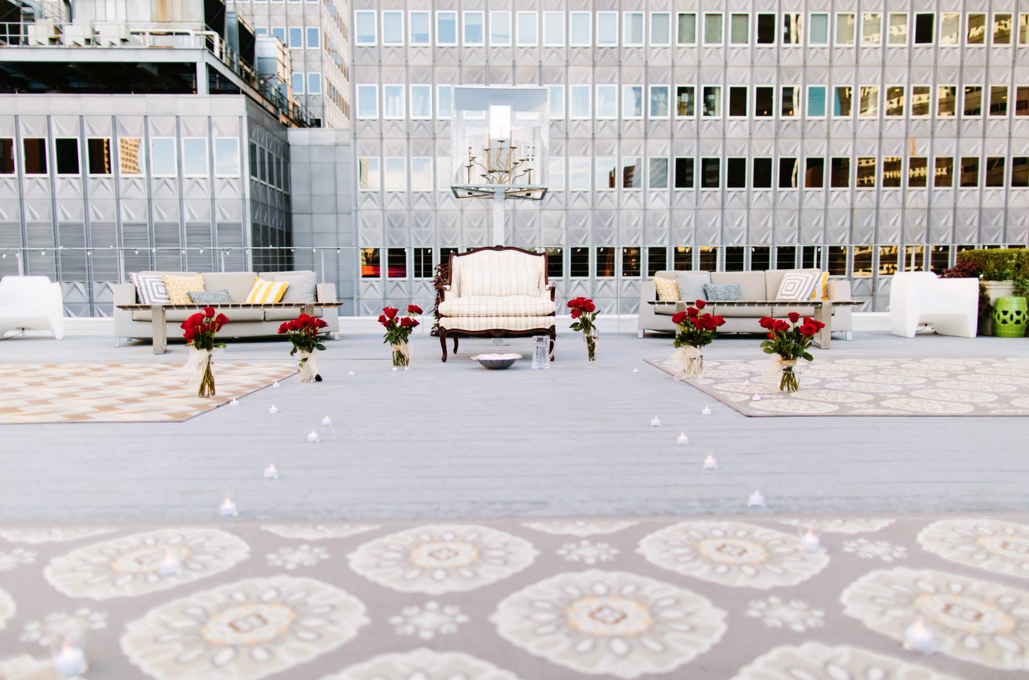 Hiding Place For The Helpers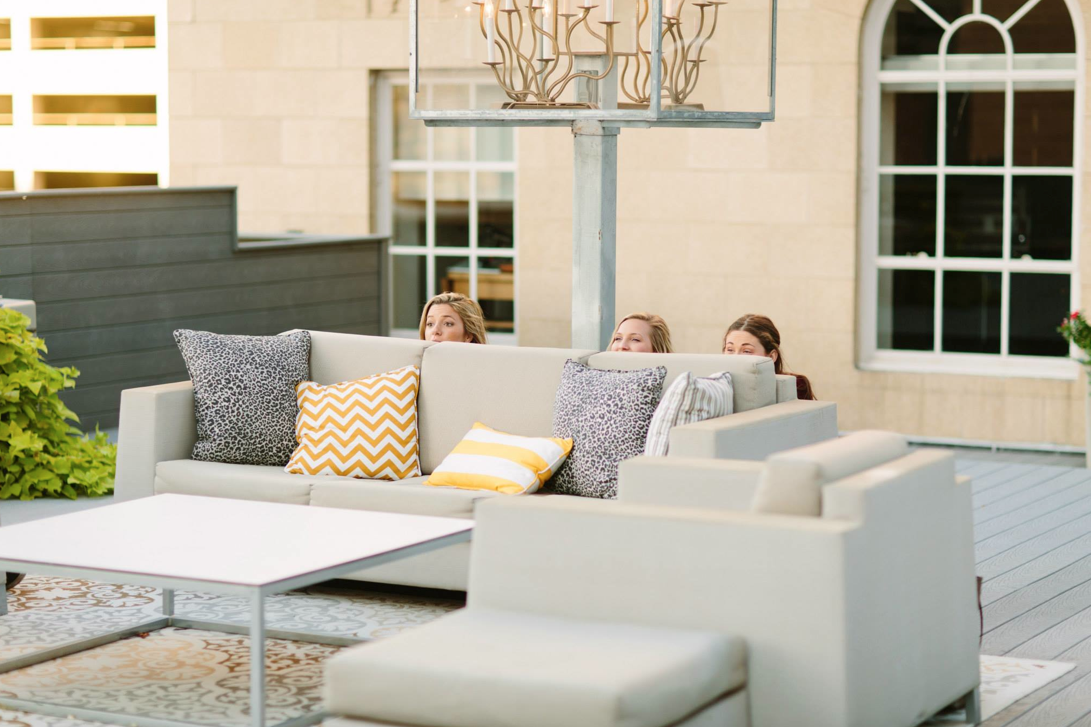 Moments Before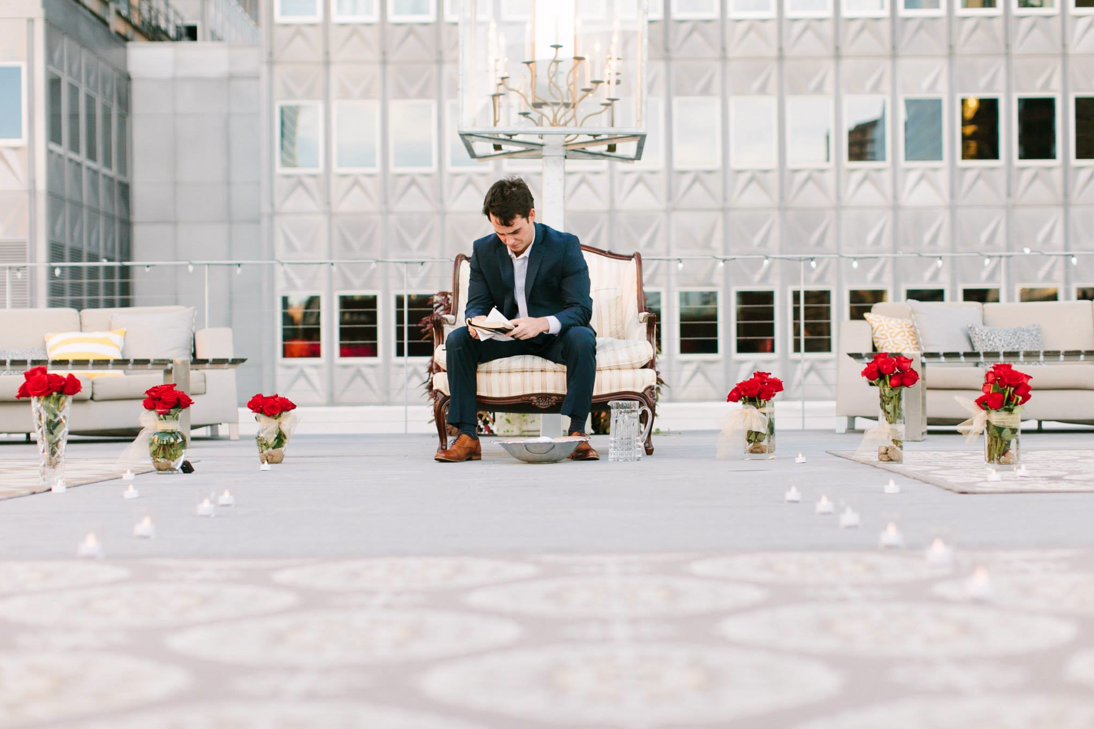 She Said Yes!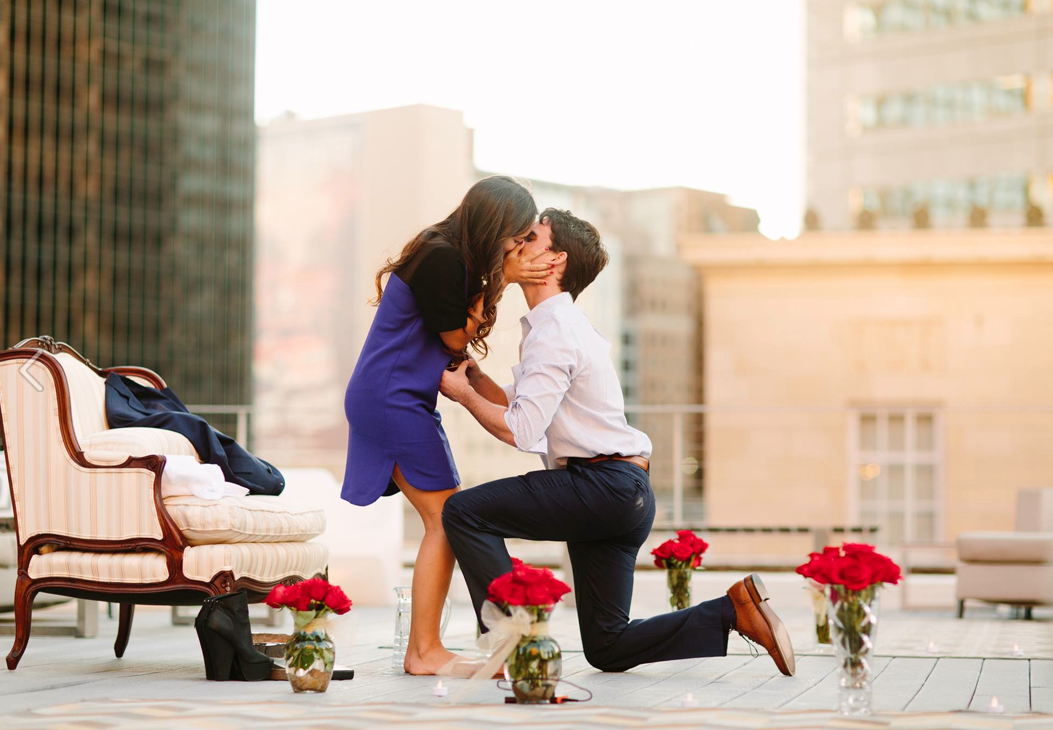 Hug From Photographer Haley Ringo – haleyringo.com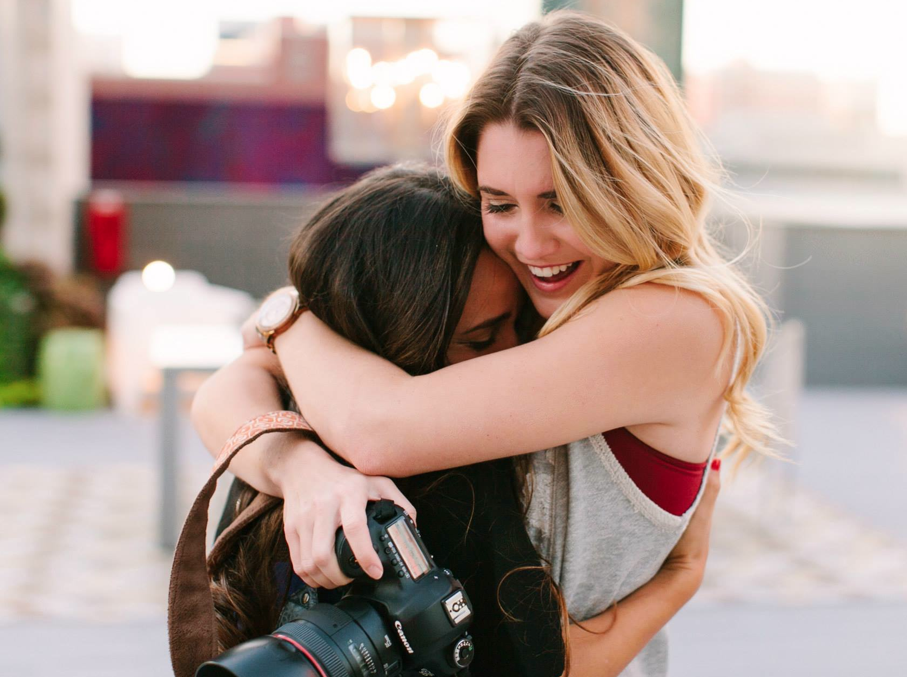 Loved Ones Waiting To Celebrate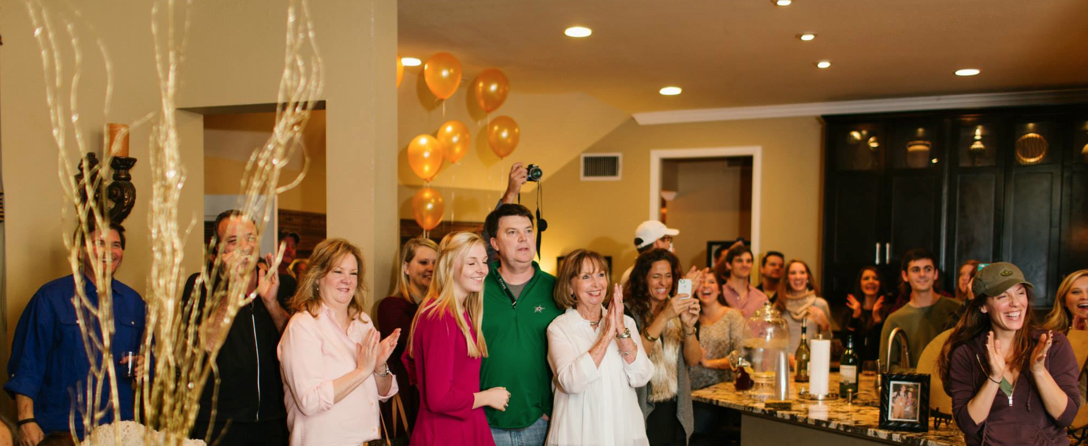 Happy Couple – Danielle Dendy and Grant Brown!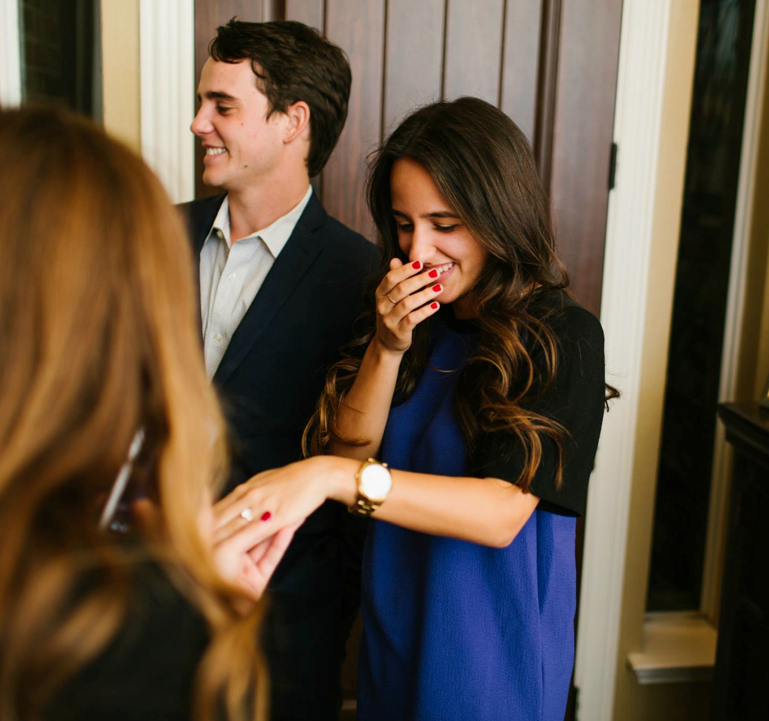 Whether you chose to use one of these ideas or create your own unique experience, remember to keep your proposal meaningful. It doesn't matter if it's big and elaborate or simple and romantic as long as you do something that's symbolic of the two of you and your relationship.
May we be the first to say good luck and congratulations on your engagement! And when the time is right, remember to tell your friends and family they can always find your most up-to-date registry information at RegistryFinder.com.