Fourth of July is right around the corner and we're in a patriotic spirit here at RegistryFinder.com. We scoured the internet for the best wedding ideas for a patriotic wedding…on July 4th or anytime! We've discovered that the color combo of red + white + blue is lovely together. It works for the casual outdoor wedding, as well as the rustic or vintage wedding. We even found a few wonderful ideas for a formal wedding. You could go all out and have a bold, bright wedding that just screams "I love the USA!". Or you could incorporate subtle pops of red and various shades of blue such as navy, periwinkle or aqua. Whatever you decide, we know that you'll find some fabulous ideas here!
P.S. We couldn't fit all of the great ideas in this blog post, so check out our Pinterest Board: 4th of July Weddings!
The Invitations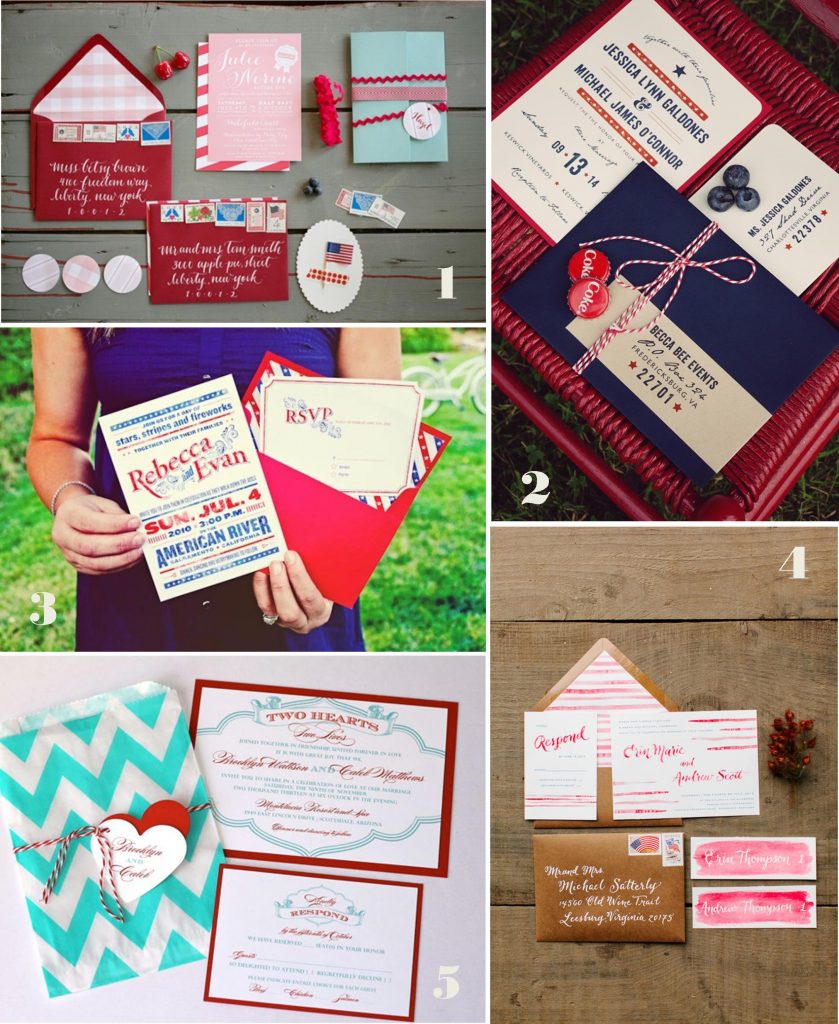 1- Red and Aqua Invitation 2- Navy and Red Invitation 3- Red and Blue Invitation
4- Red and White Invitation 5- Red and Aqua Invitation
The Couple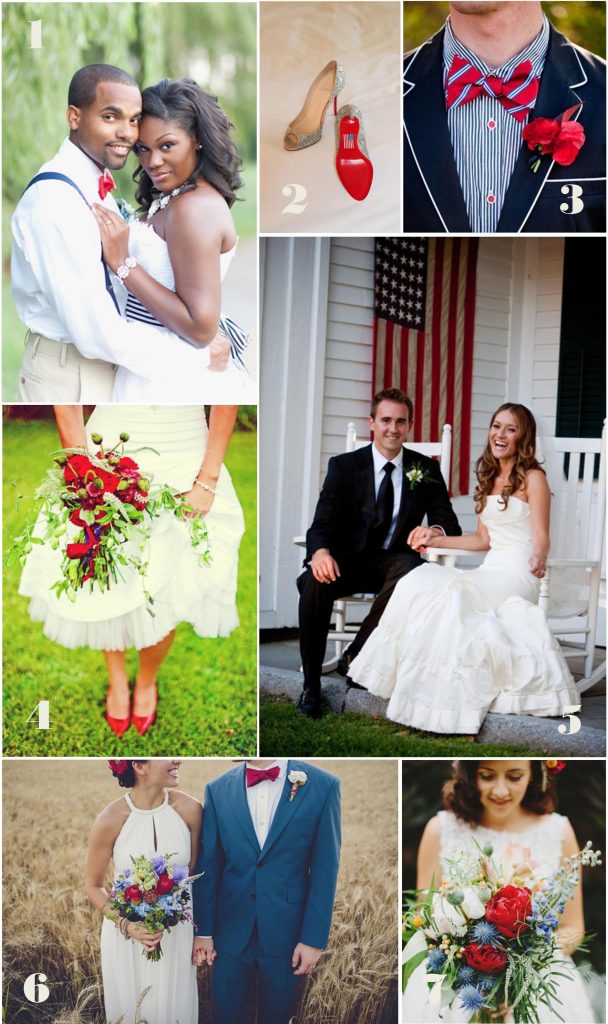 1- Bride and Groom 2- Glitter Shoes, 3- Groom's Attire 4- Red Bouquet and Shoes
5- Bride and Groom 6- Bride and Groom 7- Red and Blue Bouquet
The Attendants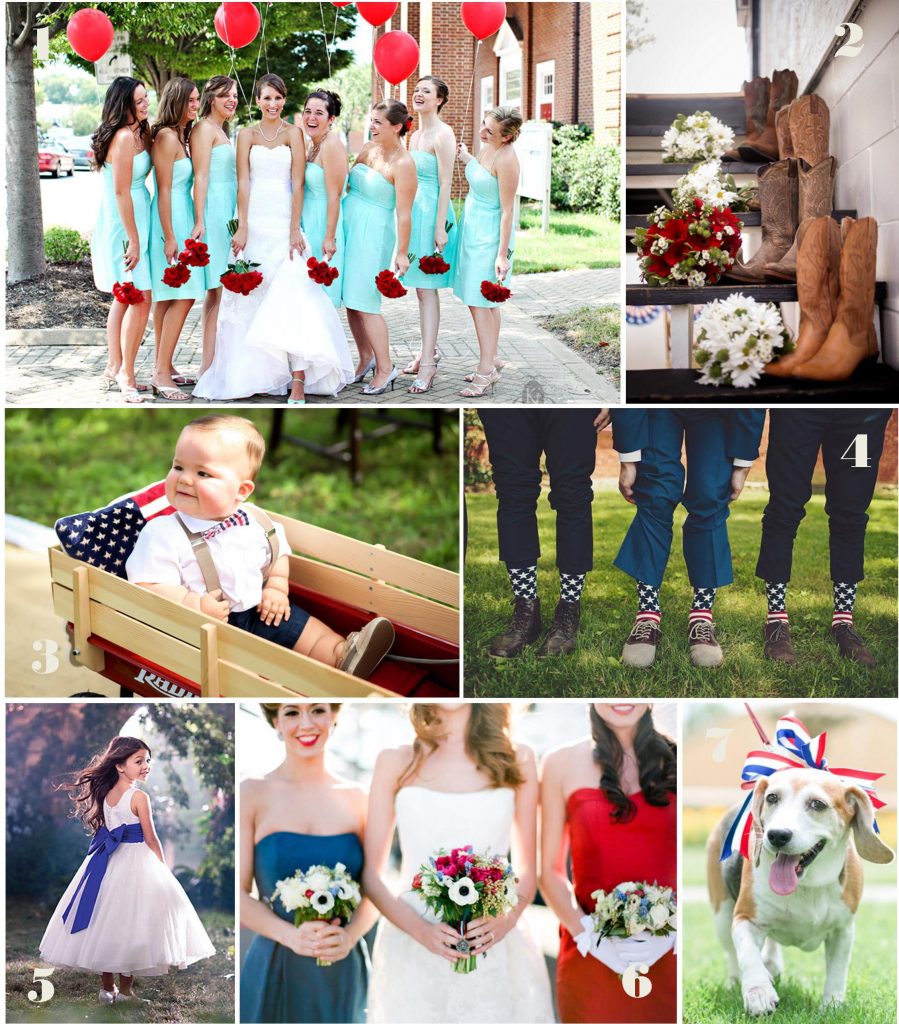 1- Aqua Bridal Party 2- Boots and Bouquets 3- Ring Bearer in Wagon
4- Flag Socks 5- Flower Girl 6- Bridesmaids Bouquets 7- Dog
The Details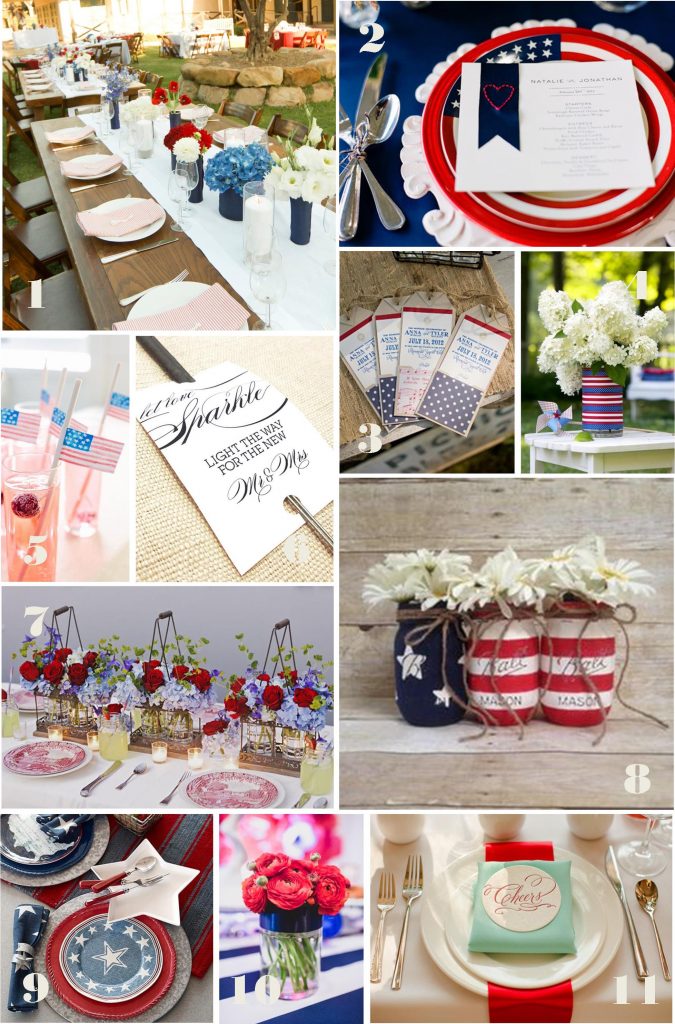 1- Red, White and Blue Casual Table 2- Formal Patriotic Place Setting
3- Wedding Programs 4- Hydrangeas in Striped Vase 5- Watercolor Flag Picks
6- Sparklers 7- Vintage Red, White and Blue Table 8- Painted Mason Jars
9- Rustic Place Setting 10- Ranunculus in Vase 11- Red and Aqua Place Setting
The Cake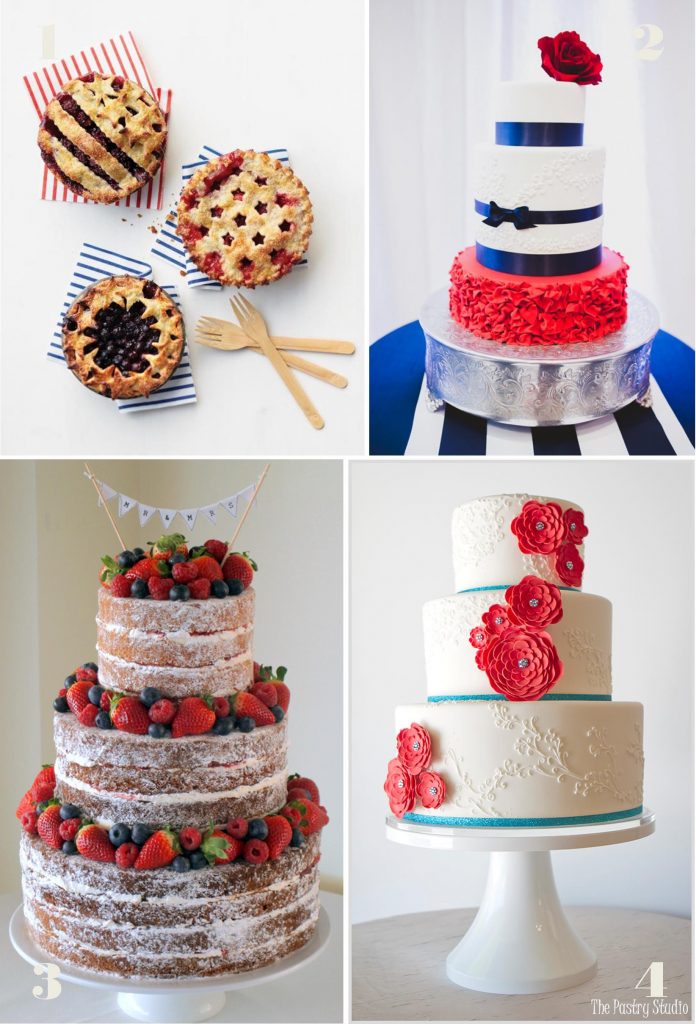 1- Mini Berry Pies 2- Red and Navy Wedding Cake
3- Naked Berry Wedding Cake 4- Red and Aqua Wedding Cake
As we celebrate America's birthday, we remember all of the men and women who have sacrificially served our country. We live in the land of the free, because of the brave and we are grateful for their faithful commitment to preserving our freedom.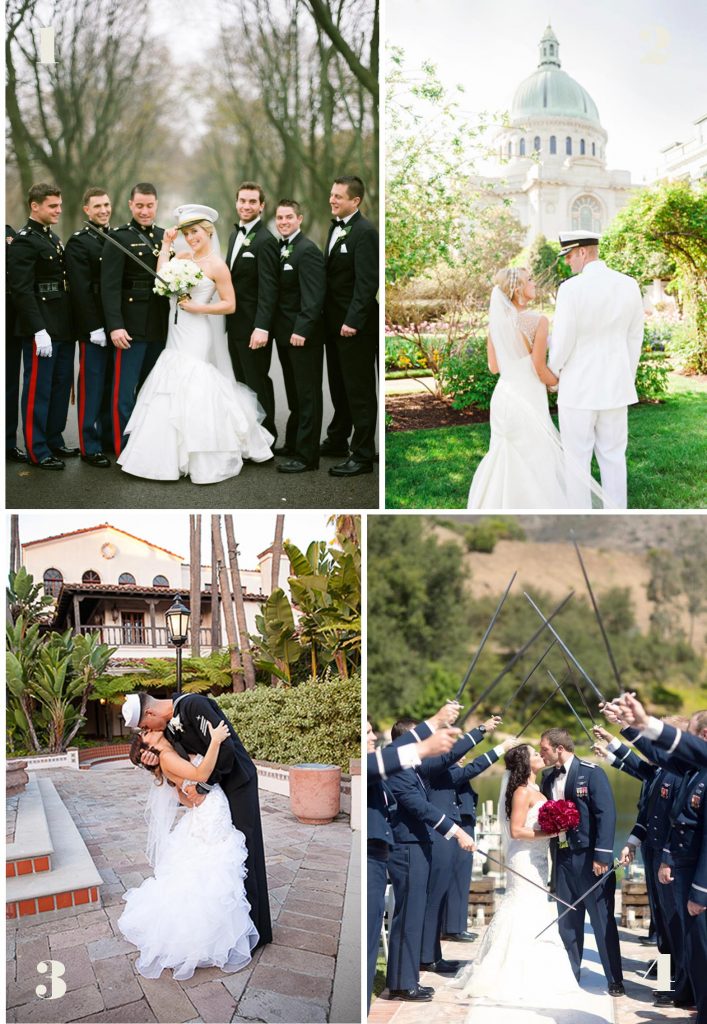 1- Bridal Party 2- Naval Academy Couple
3- A Sailor and His Bride 4- A Salute to the Couple