Sur La Table is the mecca of kitchen discovery and exploration. It's the ideal registry location for serious cooks or promising aficionados. You will receive the VIP treatment with a dedicated registry concierge and personalized attention every step of the way. For inspiration, we asked their Gift Registry Team for the most popular products included in wedding registries at Sur La Table.
Cookware and Bakeware
You won't be buying a new stockpot or muffin tin every day so don't skimp in this department! Family and friends will enjoy coming together to buy you one of these incredible sets that they know will be in your home for a long time.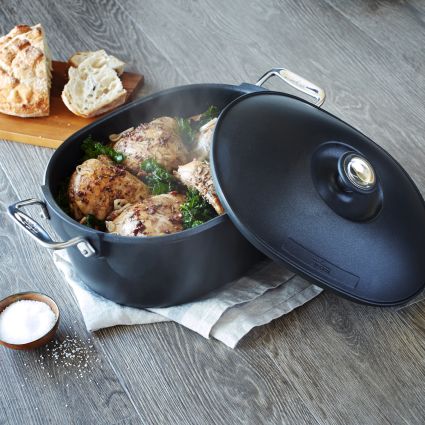 A dutch oven is the ultimate kitchen tool for your slow cooking needs. Throw together delicious, hearty chilis or roast meat and vegetables with this dutch oven. This All-Clad oven is lightweight and non-stick, sure to make clean up a breeze!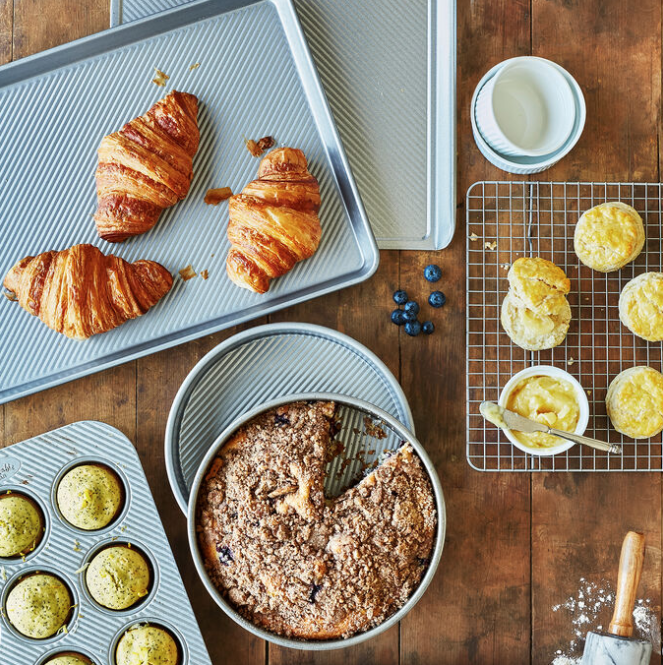 For all the muffins, cookies and cakes you're sure to be baking, non-stick bakeware is a no-brainer. Developed just for Sur La Table in Pittsburgh, PA, this commercial quality bakeware meet the highest standards for performance and durability. This set includes cake pans, half-sheet pan, cookie sheet, cooling rack and a muffin pan.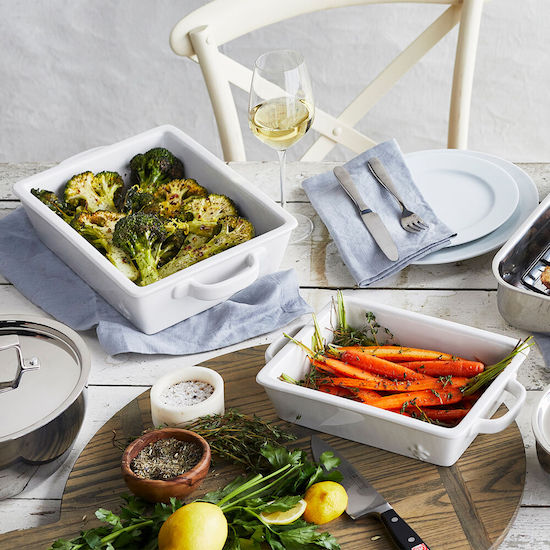 These baking dishes are the perfect addition to your registry because they're both pretty and practical. This set of 2 comes in a variety of colors like red, blue and grey, making them look great from oven to table!
Kitchen Tools
Good knives are a non-negotiable on your registry and this knife block set by Global comes with all the essentials. The designs are lightweight, yet can hold up in the most professional of kitchens. You'll be ready to tackle any kind of cooking with this assortment of knives, from a bread knife to a paring knife and all with a sharpener!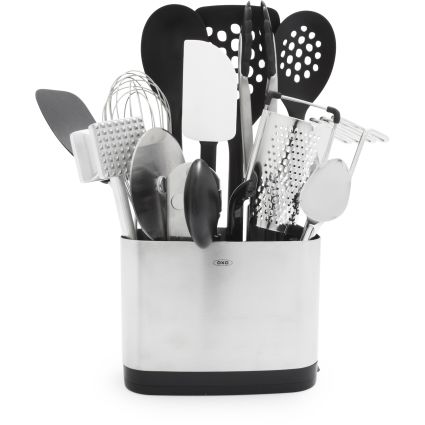 Don't agonize over the overwhelming wall of kitchen tools at your nearest Sur La Table. Instead, add this 15-piece set to your registry and move on to the more fun items on your list. This OXO set includes all the essentials from can opener to ice cream scoop to whisk and everything in between.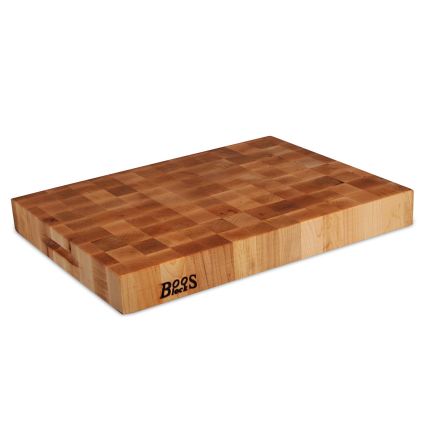 A gorgeous maple chopping block like this one is worth the investment and will make a great gift from one your wedding guests. The cream finish prevents food and moisture from damaging the wood, giving you the perfect surface for any kind of food prep you can dream.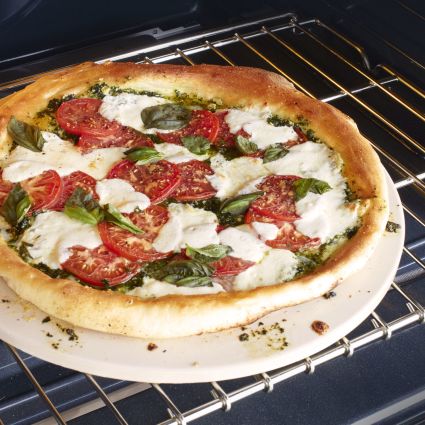 My husband loves pizza more than any other food so early on in our marriage we deemed Fridays pizza night. Now we set to work crafting homemade concoctions as soon as we're home from work. You can create a similar tradition in your new home with one of these cordierite pizza stones, sure to make your pizza crust perfectly brown and crispy.  Even better? You can use this stone to make other baked goods like bread and pastries.
Small Appliances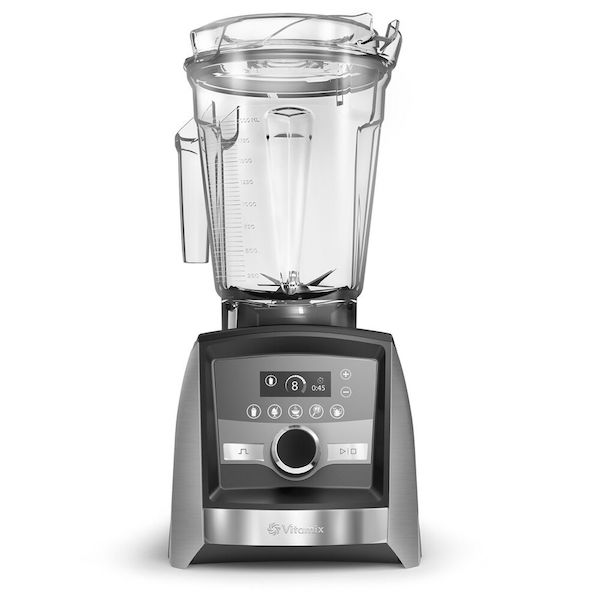 Blenders aren't just for smoothies anymore–even though a wild berry smoothie in the morning is enough of a selling point for me! This Vitamix blender will help you create frozen desserts and delicious soups any day of the week.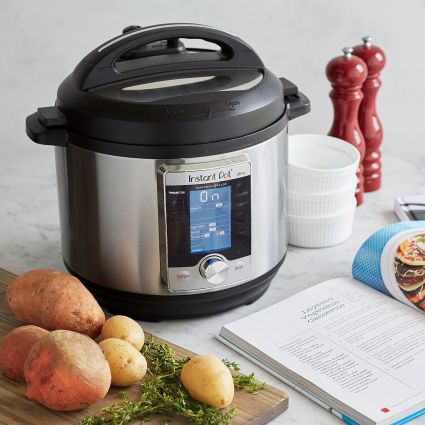 There's no need to fear pressure cookers–they're here to make your life easier! Did you forget to put your dinner together in the crockpot before you left the house? Don't worry–the Instant Pot lets you cook that meal at a fraction of the time. It can also be used as a slow cooker, rice cooker, yogurt maker or simply a place to saute.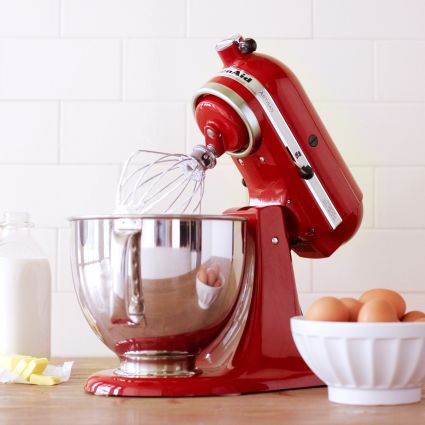 Once you go stand mixer, you never go back. This kitchen appliance will become your best friend when you need to make anything from frosting to bread. Its wide assortment of color choices also makes it fun to customize to your new kitchen.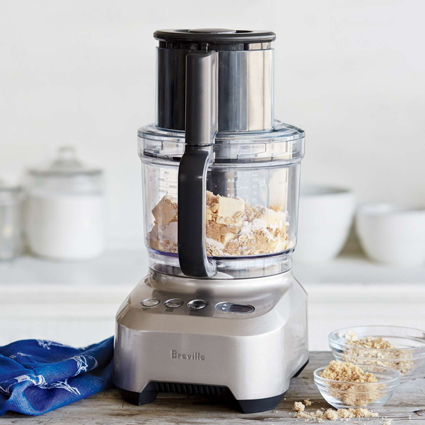 I'm Lebanese so there was no way I was getting married without a proper food processor to make copious amounts of hummus and babaganoush. Beyond these Lebanese delicacies, I use my food processor for making homemade pesto and pasta sauces. This Breville food processor slices, shreds and chops. It even has attachments like a French fry cutter and a julienne blade that will make food prep a snap!

Do yourself a favor and register for a programmable coffee pot that makes the morning caffeine intake one step easier. Set your coffee the night before and wake up to the glorious aroma of your favorite morning beverage.
Dinnerware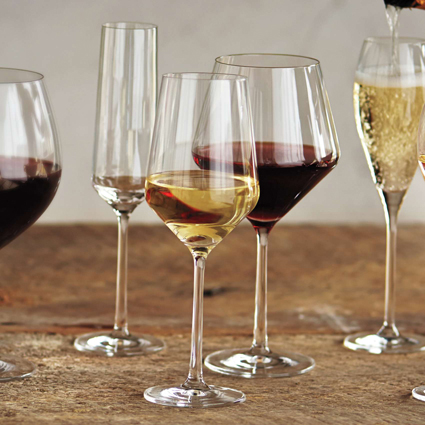 The wine glasses and decanter selection from Schott Zwiesel are sure to please the wine-loving newlyweds. Schott Zwiesel has replaced the lead found in typical crystal with a mixture of titanium and zirconium, which makes it all stronger, clearer and more fabulous. The style and quality of these products make them the perfect gift!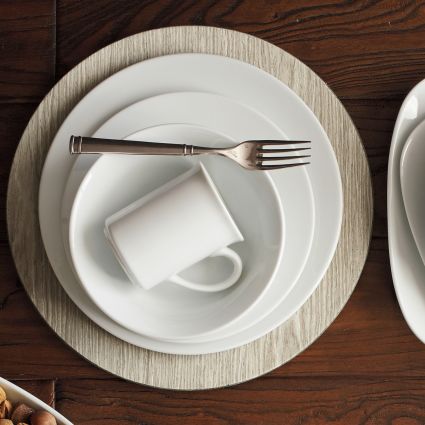 Register for the dinnerware set that will never go out of style. Basic white, timeless lines and all the dishes and mugs you could ever need can be yours in this Bistro 24-piece set. Choosing a set makes things easier on your wedding guests, as well–a few may go in together instead of so many having to choose how many plates or bowls to gift you.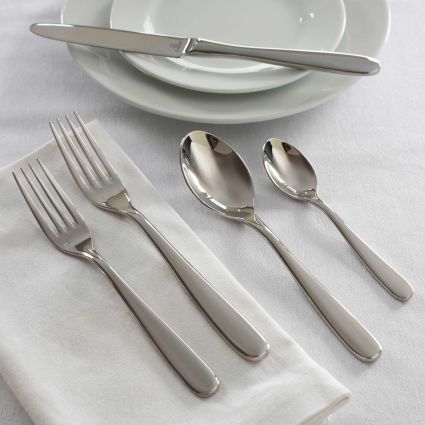 Just as with your dishes, stay classic with your flatware. We recommend registering for 10-12 sets so that you have plenty of extra forks, knives and spoons for the guests you may want to entertain in your new home.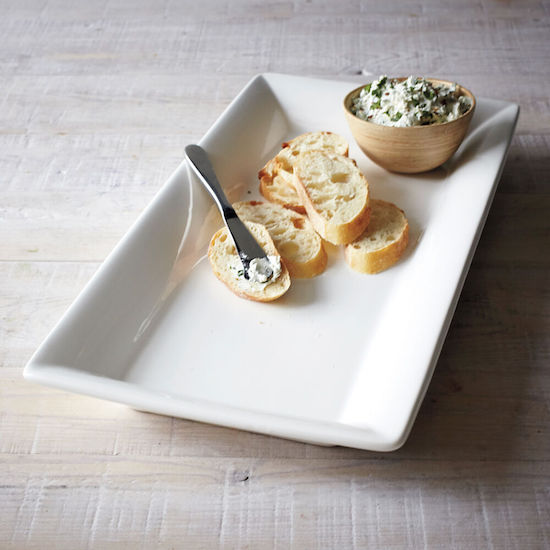 When you go to set up for your first dinner party, or even your very first meal as husband and wife, you'll be glad you have this porcelain platter. The rectangular shape makes it interesting and perfect for a party of any size.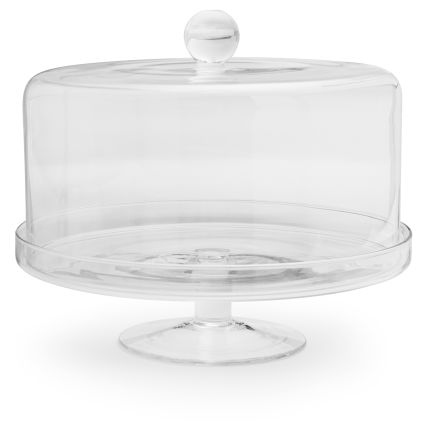 Your new KitchenAid stand mixer and assorted non-stick bakeware will be taking you to new baking heights and you'll need a place to proudly display all our hard work. I highly suggest a covered cake stand that will keep cakes and cookies looking pretty on the counter without getting stale.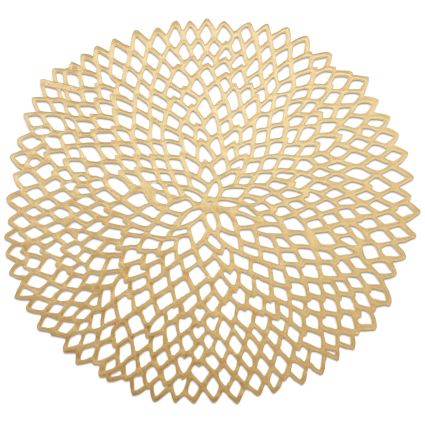 These Dahlia Placemats are the perfect look for your everyday table. The pattern may be delicate, but the material is durable and makes wiping them off easy. Comes in four metallic shades and will show off your beautiful white dishes. Accessorize with a pop of color in your linen napkins.
Those who cook together, stay together. To equip your dream kitchen, start with the gift registry at Sur La Table. Click here to get started on your Sur La Table wedding gift registry and let your guests know they can easily find all of your wedding registries in one easy place: RegistryFinder.com.