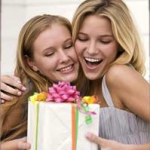 Online gift registries have become more and more popular.  They're not only used for weddings, bridal showers, and baby showers, but nowadays, people are using online gift registries for all kinds of special occasions including birthdays, graduations, anniversaries, and housewarming parties.
Not familiar with online gift registries? An online gift registry is a type of "wish-list" that is typically created on a retail website. It lets you see what the person who created the gift registry wishes to receive.  This helps gift-givers by eliminating the hassle of trying to figure out what to buy. By consulting an online gift registry, you will know exactly what they want, and you will also be able to see what has already been purchased, which prevents duplicate gifts.  Another benefit of the online gift registry is that it can be easily viewed by anyone, and shared on party and shower invitations.
Benefits of creating an online gift registry include:
It's FREE to create and set up
It's easy to modify and update if you change your mind
Offers the convenience of online shopping to party invitees and other gift-givers
Provides a variety of gift options
Avoids the inconvenience of unwanted or duplicated gifts
Gift-givers save time and money by not having to go all around town to find a gift
Accurate information about size, color scheme, and brand preferences avoids unnecessary returns
Here's an example of an online gift registry at Crate&Barrel.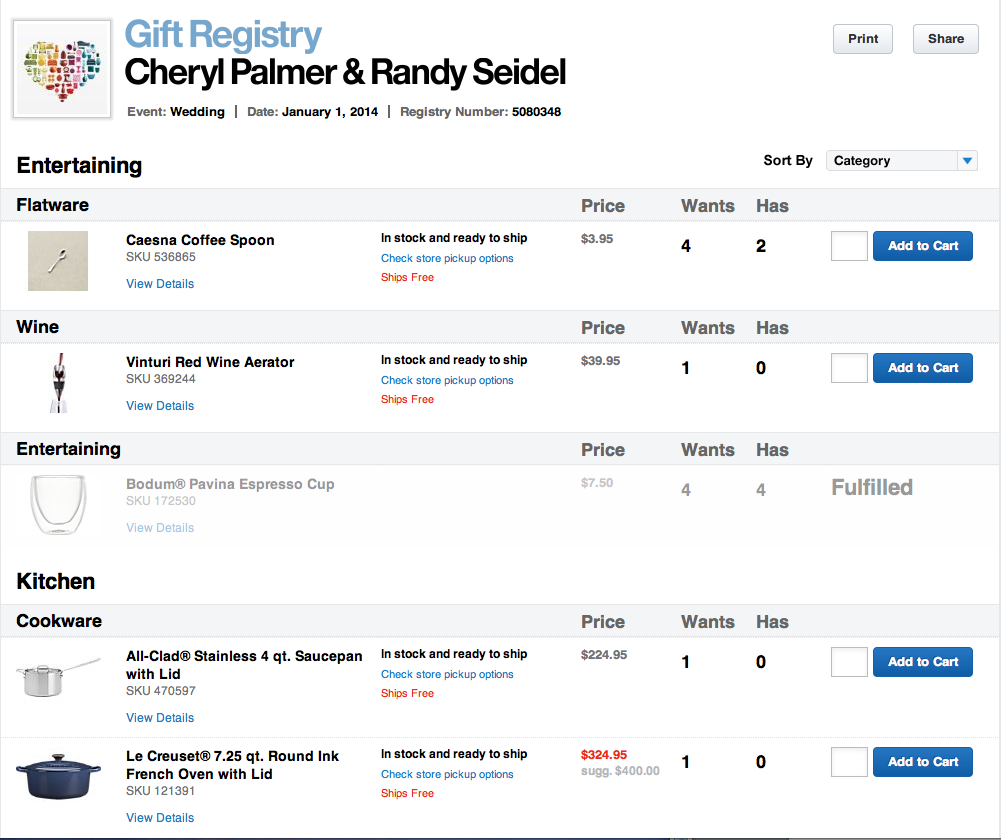 Online gift registries are the perfect way to manage your wish list for a bridal shower, baby shower, or for any upcoming occasion. Your friends, family, and guests will appreciate how easy it is to shop-for and choose a gift from your online gift registry.
Don't know where they're registered? Lost or forgot the gift registry information? It's okay! Use RegistryFinder.com, the FREE online gift registry search engine, to easily search and find any online gift registry.