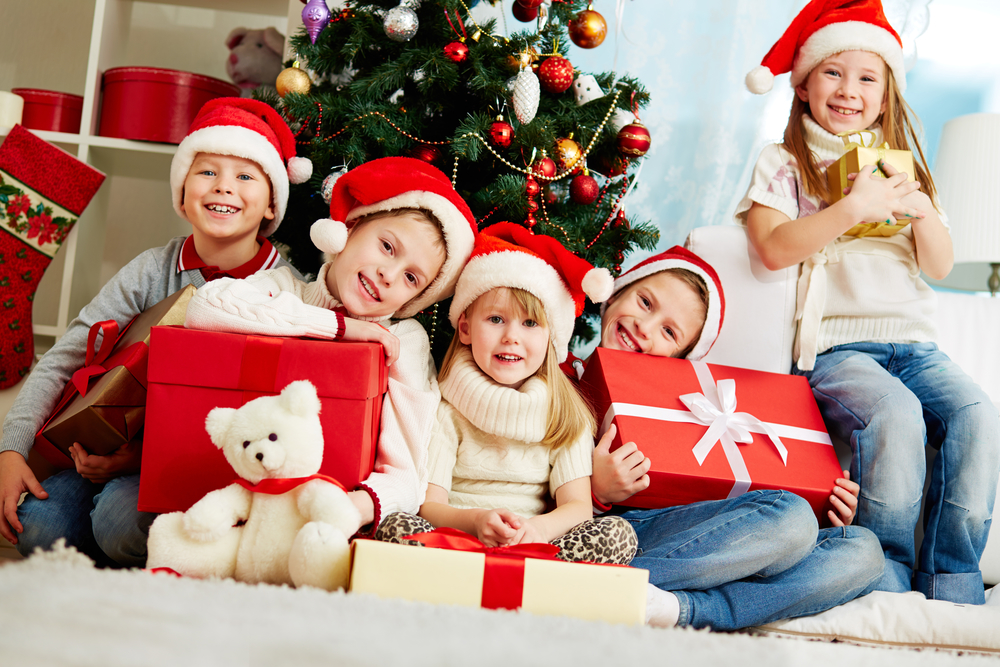 I have always loved Christmas, but now that I have little ones, the holidays are especially fun. My oldest is four and he's just figuring out Santa. Anytime a toy catalog arrives in the mail, he scours the pages, circles every single item he likes and says to me, "Tell Santa this is what I want." If your child is older than mine, they've probably made lists and written letters to the man in the red suit. Well, if you're looking for a simple way to keep track of your child's wishes and desires, consider creating an online Wish List- your kids can even get in on the action!
Here are our top three reasons to create a Holiday Wish List, as well as our review of Wish Lists from Target and Walmart – two great retailers that offer lots of exciting items for children!
It's the NEW letter to Santa.

I wrote letters to Santa when I was a child, and there's a good chance you did too. Well, now we're in the 21st century and online Wish Lists are the modern, hip way to relay your Christmas list to Jolly Ol' St. Nicholas (as well as friends and relatives). All Wish Lists can be conveniently shared via Facebook or email.

Receive gifts your kids (and you!) actually love.

Maybe your little girl is obsessed with Frozen or your son is a die-hard Star Wars fan- they can add whatever toys they'd like to their Wish List. Conversely, you may not want your child to have that crazy, loud set of drums they selected. Or maybe they need (but don't particularly want) new clothes or shoes. Wish Lists are great because children can let their friends and family know their deepest toy desires. And you, the parent, can manage their list and easily add or remove items. This will cut down on unhappy kids and unwanted gift returns!

Make shopping simple for the gift giver.

I have been building birthday and Christmas Wish Lists for both my children since they were born. Grandparents, aunts, uncles and friends often ask what the kids want and it's quick and easy to refer them to the wish lists. Gift givers not only see what the child desires, they can see what's already been purchased- taking the guesswork out of gift-giving and ensuring that the young recipient really loves the present they receive.
Great Wish Lists for Children —

Target's Wish List is specifically designed for children. Parents can set up the list online and then kids can browse through toy ideas or search for a specific item, effortlessly adding products to their list. Children can even rank their wishes so that gift givers know which items are especially desired. Using the cool Target Wish List app is even better than doing it online. The graphics are bright and colorful and there are a lot of entertaining features in addition to those I've already mentioned- kids can select a cute avatar, play games, scan items in-store, and even send their list to Santa!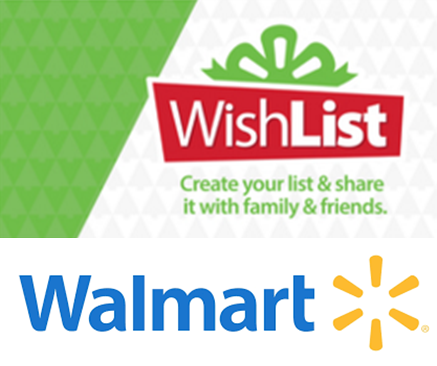 It's simple to create a Walmart Wish List online or by using the Walmart app. You can select a theme or occasion, personalize a message to gift-givers and browse or search for items you want to add to your list. Products can also be added by scanning barcodes in-store using the Walmart app on your mobile device. One added bonus to the Walmart Wish List is that it isn't specifically geared toward children so you could even make a list for yourself. Like Craig Robinson sings in the Walmart TV commercial, "Your boyfriend can't read your mind…get this app to show him what he should find."
If you decide to create more than one Wish List, be sure to refer your relatives and friends to RegistryFinder.com where they can locate all of your child's lists in one place with just a few clicks!