You've been making wedding decisions for months—from selecting invitations and trying on endless dress options, to choosing flower arrangements and picking ceremony music. So we get it if you're experiencing "decision fatigue:" the thought of planning your honeymoon on top of everything else sounds daunting!
We're here to help! We asked our friends at Honeyfund, the leading honeymoon registry, to show you where brides and grooms are jetting off to in 2016. So buckle up, put your chair in its upright position, and take flight with us as we embark on a whirlwind trip to the top honeymoon destinations of the year!
Hawaii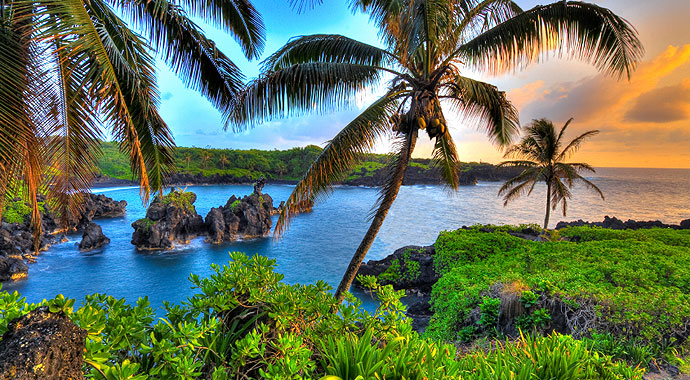 Hawaii has been a tried-and-true honeymoon choice for decades, and with its gorgeous beaches, picturesque sunsets, and lush landscape, it's no wonder generations of brides and grooms have hopped to these islands for the most romantic vacation of their lives!
Must do: Surfing School on Waikiki Beach
Must stay: Outrigger Reef Waikiki Beach Resort
Must eat: Sunday Brunch at Orchids
Italy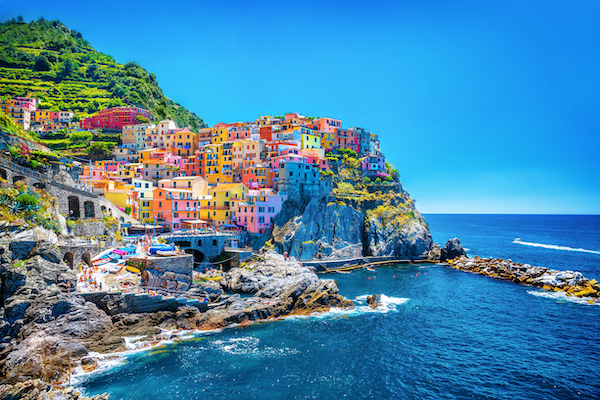 Perfect for foodies, artists, historians, and adventurers! Culinary couples will love eating and drinking their way through delicious Italy, sampling wine, pasta, pizza, gelato, and espresso. Artists will relish the opportunity to see works of Donatello, Michelangelo, and Rafael, while historians will bask in the shadow of the Colosseum and the Tower of Pisa. For brides and grooms seeking adventure, we assure you that there is no more heart-racing experience than zipping through Rome on a moped!
Must do: Tours of the Colosseum and Pantheon
Must stay: The Inn at the Spanish Steps
Must eat: Everything you can!
France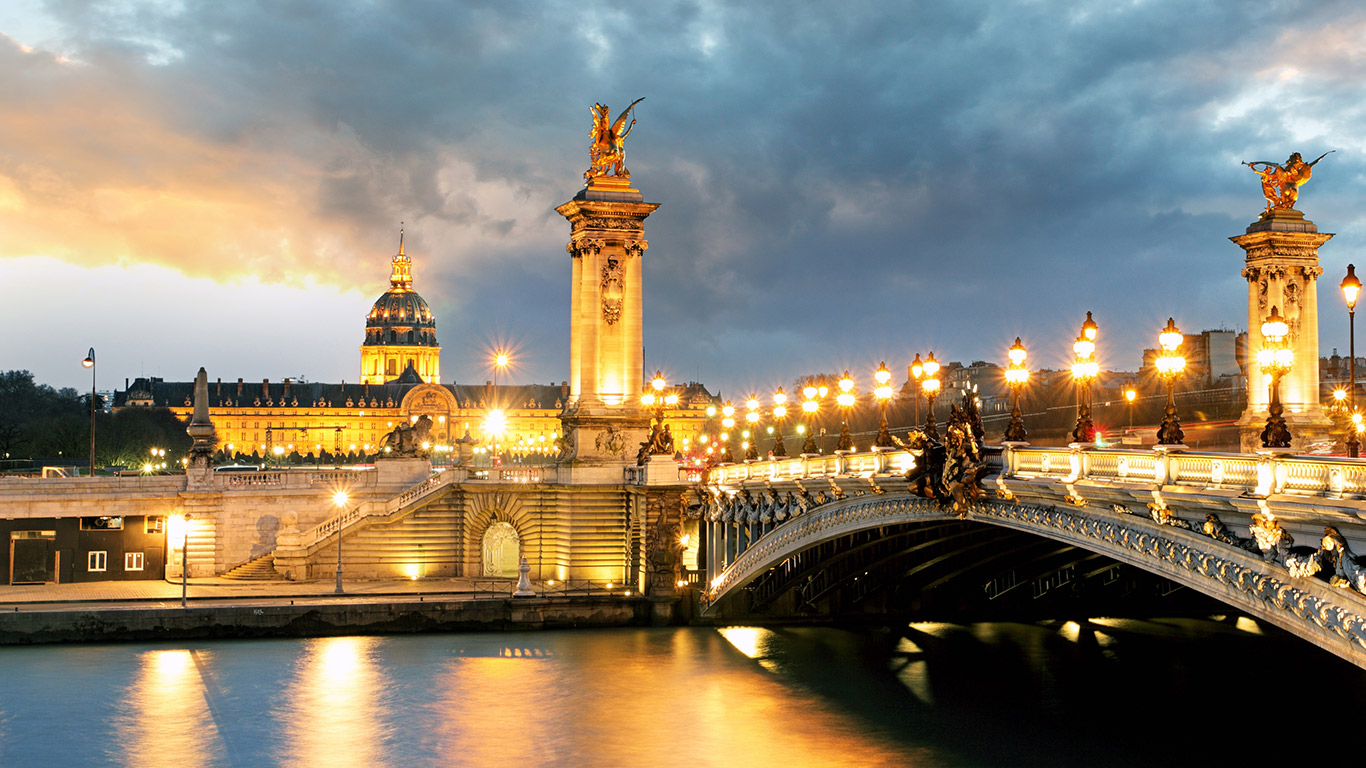 Say, "oui, oui," to this classic romantic getaway! Charming avenues, priceless art, delicious cuisine, and stunning architecture await the couple that wishes to spend their first days as Mr. and Mrs. in France!
Must do: Tour of Paris Movie Locations
Must stay: Waldorf Astoria Versailles
Must eat: Burgundy Day Trip and Country Wine Tour (wine counts as food, right?)
Greece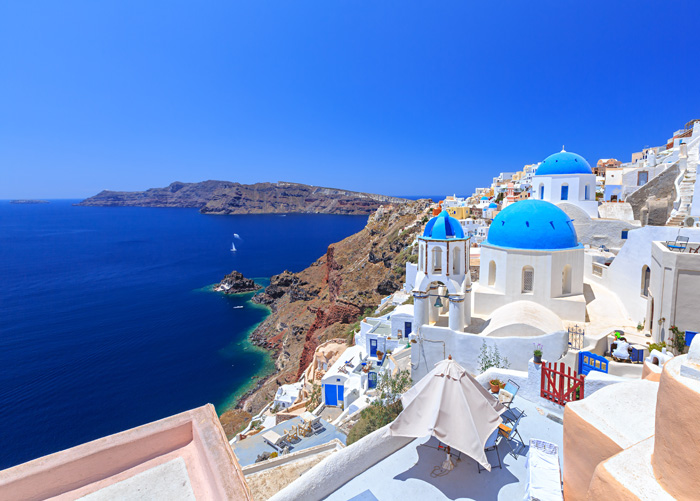 After your big wedding, why not plan a big fat Greek honeymoon? Explore the ancient city of Athens, walk the charming streets of Mykonos, and set sail to Santorini! With delicious food and wine along the way, you're sure to get the "goddess" treatment on your Greek honeymoon! Opa!
Must do: Sail from Santorini to the Red and Black sand beaches
Must stay: Hermes Mykonos Hotel
Must eat: Rooftop dinner at the Grand Bretagne, overlooking the Acropolis
Spain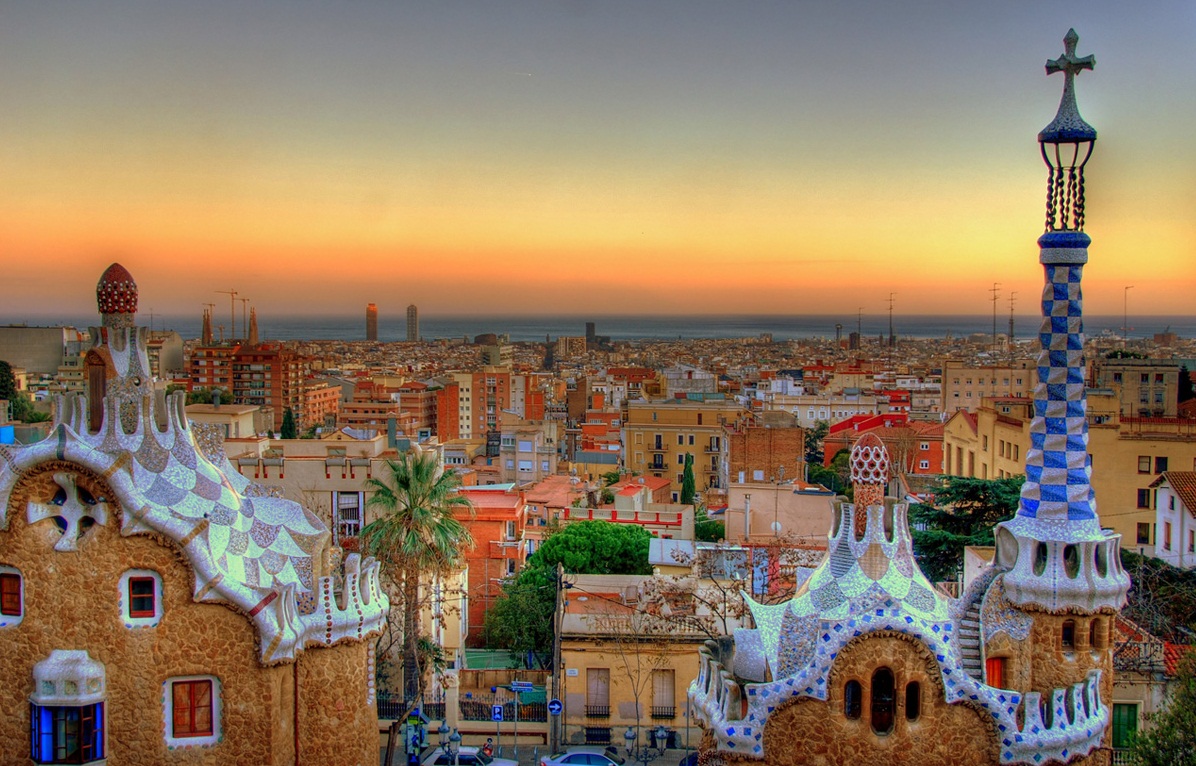 A mild climate, vibrant cuisine, friendly locals, and an easy transportation system: a honeymoon in Spain is mucho bueno! Spain combines the charm of the old world with the beauty of modern architecture, and honeymooners will love the cultural experiences of eating tapas, taking in Flamenco performances, and savoring the art of Spain. Take advantage of Spain's trains to hop from beautiful Barcelona to charming Seville, and everywhere in between!
Must do: Evening Tapas Walking Tour in Segovia
Must stay: Hotel Jazz Barcelona
Must eat: Dinner at Te Gusto in Valencia
St. Lucia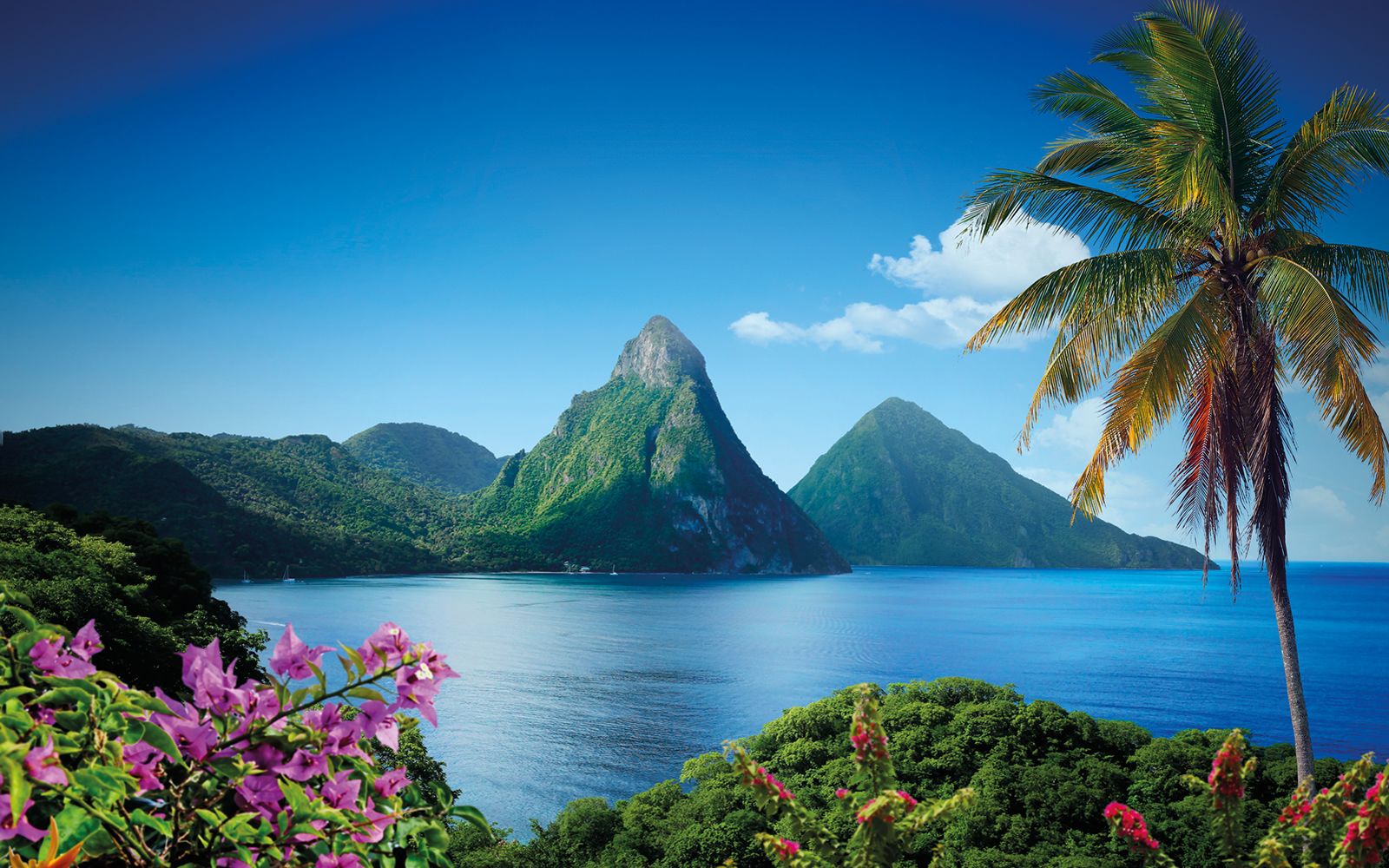 A hidden gem in the Eastern Caribbean, St. Lucia's natural beauty is sure to delight all honeymooners! From snorkeling in the turquoise waters and hiking the lush mountain peaks, to touring French colonial mansions and biking through the jungle, St. Lucia is the perfect pick for an unforgettable honeymoon!
Must do: Hike Gros Piton
Must stay: Ladera Resort St. Lucia
Must eat: Dinner (and dessert!) at Hotel Chocolat
Mexico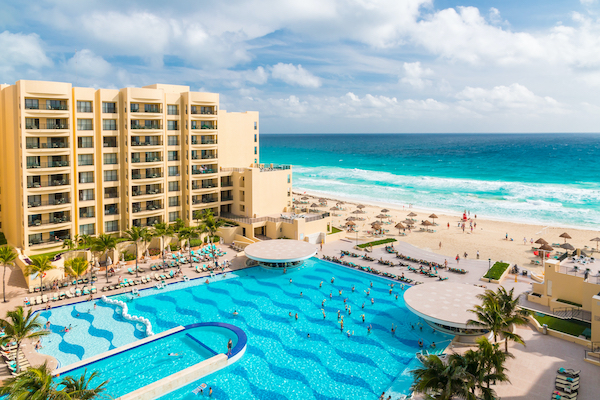 Mexico has more to offer than margaritas—think gorgeous beaches, ancient ruins, exotic wildlife, and yes, delicious Mexican cuisine! If you're feeling adventurous, schedule a swim with dolphins or a horseback riding on the beach—but if you'd rather relax, there's always lounging on the beach or taking a leisurely stroll through the old Mayan cities.
Must do: Explore the ancient Mayan ruins of Xcaret
Must stay: Paraiso de la Bonita in Cancun
Must eat: Du Mexique for a French spin on Mexican classics
Tahiti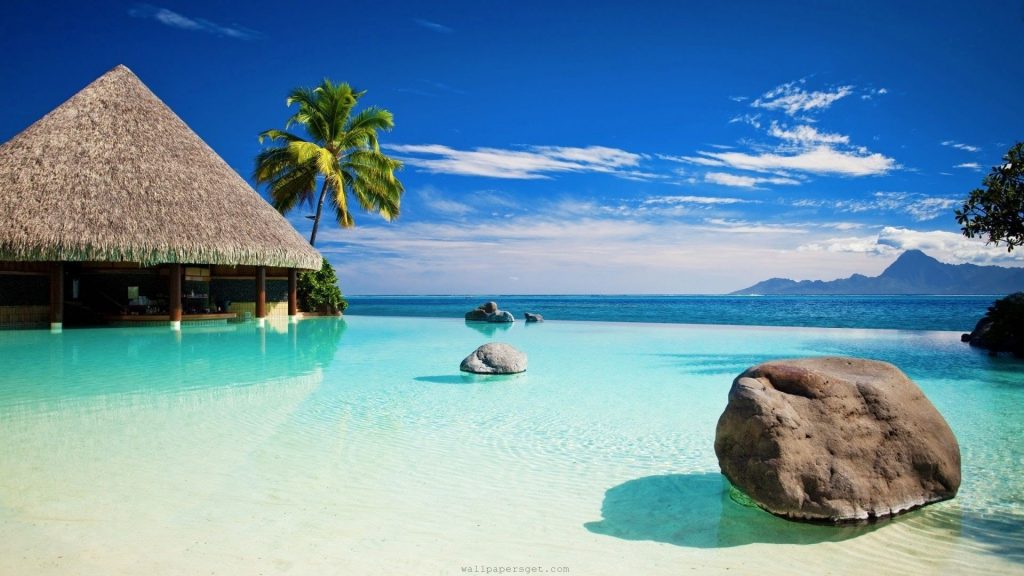 Tahiti is a collection of 100 islands located in the South Pacific, and we can think of 100 reasons why couples are flocking here for their honeymoons! Combining luxury with adventure, Tahiti offers luxury hotels, hiking trails through the rainforest, stunning views of mountains and waterfalls, and romantic tropical scenery. And best of all, you can stay in a famous overwater bungalow!
Must do: Bora Bora Safari Tour
Must stay: Moorea Lagoon Resort
Must eat: Breakfast By Canoe at the InterContinental—seriously, it's a thing!
Costa Rica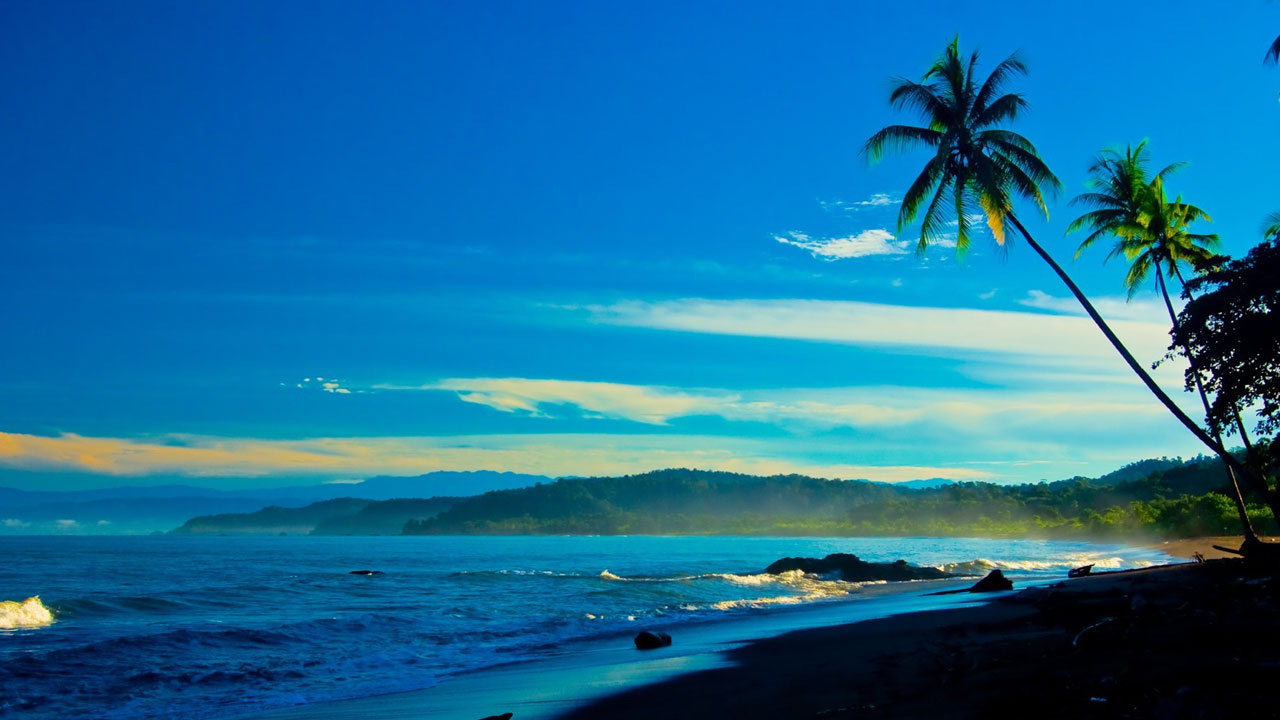 Experience "Pura Vida" with your new spouse in exotic Costa Rica! With over 762 miles of beaches, active volcanoes, expansive forests, majestic mountain ranges, and stunning waterfalls, Costa Rica is the perfect pick for nature lovers and adventurers!
Must do: Explore Horseback ride to the waterfalls
Must stay: Riu Guanacaste Resort
Must eat: Chifa La Familia Feliz in Arenal Volcano National Park
Thailand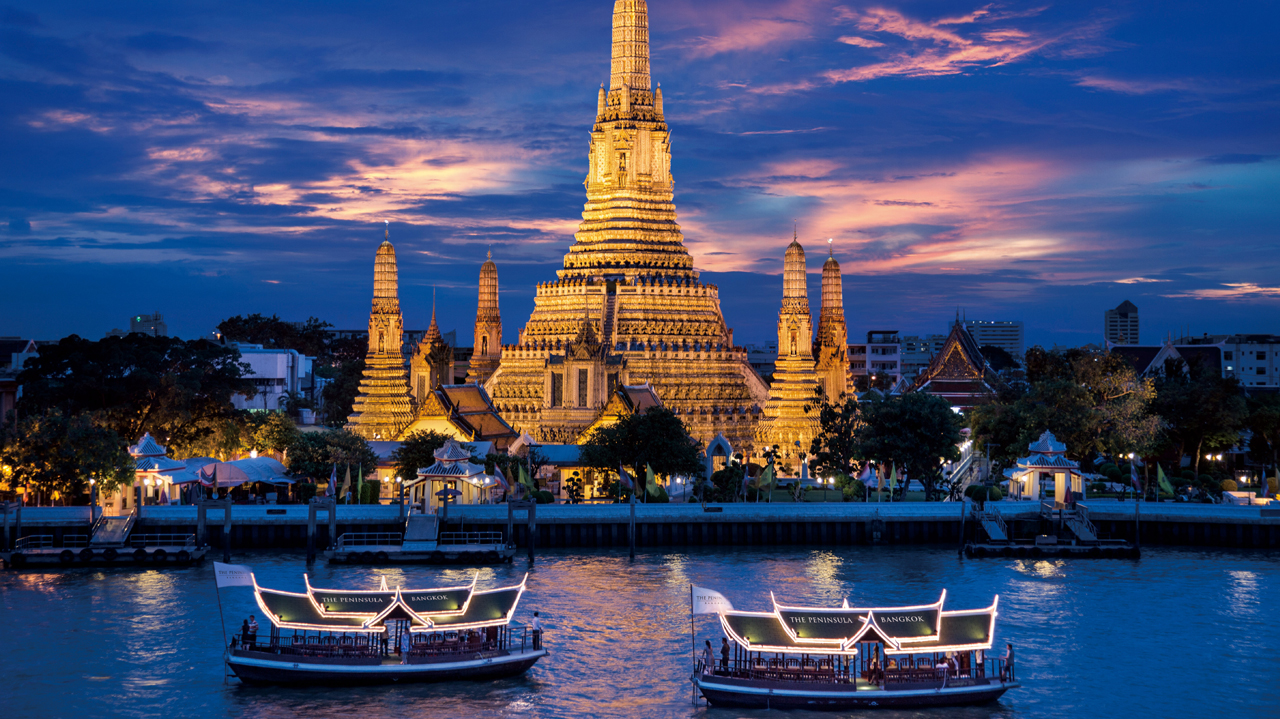 From the bustle of Bangkok to peaceful river villages, from majestic mountain ranges to breathtaking beaches, Thailand offers couples a variety of beautiful natural scenery, ancient ruins, delicious cuisine, and friendly locals.
Must do: Take a tour at Elephant Nature Park
Must stay: The Peninsula Bangkok
Must eat: The Thai Experience in Maret—learn cultural do's and don'ts, mix your own Thai cocktails, and try a variety of Thai-inspired foods!
Whether it's the beaches of the tropics or the cities of Europe, we know that as long as your new spouse is by your side, you're bound to enjoy a romantic honeymoon!
You may have heard that many couples are now choosing to register for their honeymoons: flights, hotel stays, dinners, and even activities. Interested in the trend? Pop over to Honeyfund.com to discover how your wedding guests can be a part of making your honeymoon dreams come true!
Did your honeymoon destination make the list? Let us know your top pick for brides and grooms planning their most romantic vacations ever!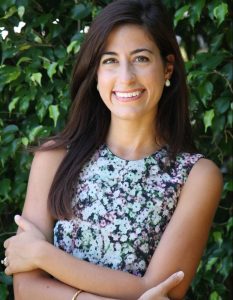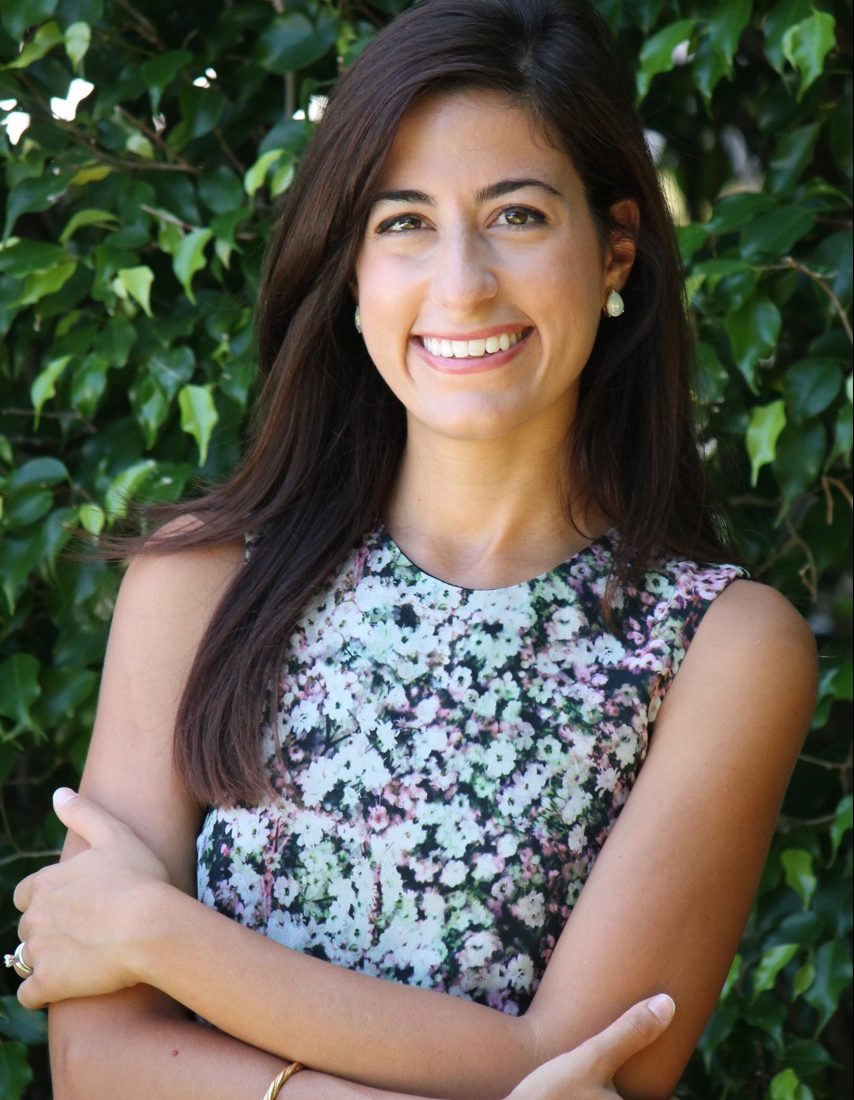 By Christina Peterson, who is now trying to convince her husband to take her on a second honeymoon.