The practice of wedding registries dates back to 1924 when Chicago-based department store Marshall Fields decided to provide brides with a means to preselecting fine china, silver, and crystal patterns. In the past 90 years, wedding gift registries and couples' needs have obviously evolved beyond just formal china and crystal.  It's now common for registries to have a mix of the formal and informal, the traditional and non-traditional.
If you're not sure what you need or where to start, then read on; you will find the perfect items for stocking a bare kitchen, or upgrading from your college essentials.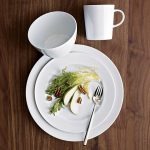 1. Basic, White Everyday Dinnerware – This will probably be your most used wedding gift. Experts say, "Food looks best on a white plate." You can accent white dishes with trendy serving pieces or bright placemats, but you'll never get tired of these basics, which could happen if your everyday dishes were colorful or patterned.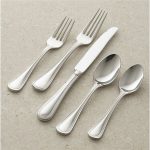 2. Flatware – or silverware, is an essential part of your kitchen and everyday dining, so don't be afraid to register for top of the line, high-quality utensils that will last for many years.
3. Fine China – While some people may try to dissuade you from registering for fine china,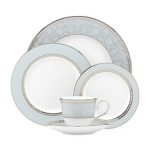 we strongly recommend it. A wedding celebration may be the ideal (and only) opportunity to receive fine china. Truthfully, it's not something you'll ever buy for yourself. There will always be other, more practical things for you to purchase. So take this opportunity to ask for china.  And ask for 12 … you don't know what the future has in store for you.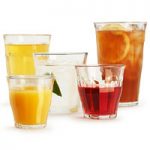 4. Glassware – In addition to beverage glasses, don't forget to register for barware.  Choose glassware & barware that's durable, timeless, and if possible, dishwasher safe.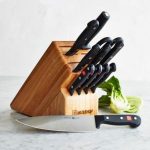 5. Cutlery – This is another area where you want to look for top of the line, high-quality pieces. Probably your most important cooking tool, good knives make a huge difference in the time and effort put into cooking.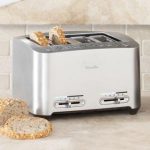 6. Small Appliances – It may be true that your Hello Kitty toaster from college still makes a mean set of toast, but there's never been a better time for bigger and better. Go all out and select the best appliances that fit your space and lifestyle. And don't overlook the fun gadgets too, like the quesadilla maker and the Panini grill.
7 & 8.  High-end Appliances – The Kitchen Aid Stand Mixer is an iconic kitchen staple that has stood the test of time, and for good reason. It will last for years and makes baking a breeze.
The Food Processor – The Cuisinart is the standard, but there are now other high-quality food processors. Made popular by Julia Child and James Beard, the food-processer is a must-have for any cook.
These two kitchen tools will change the way you cook and both are worth every penny. With them, you can whip up appetizers, dinner and dessert.
9.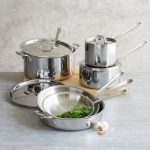 Cookware Set – Whether you love to cook together or will be learning from each other, a quality cookware set is a must. Look for cookware with an aluminum core, that's oven-safe, and has handles that stay cool.
10.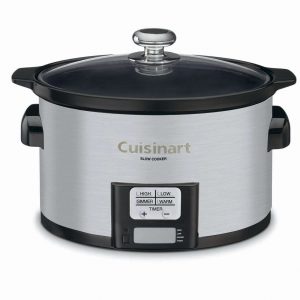 Slow Cooker – This versatile, time and money saving appliance has had a major increase in popularity in recent years. It can change the way you cook and have you cooking more often.  A model with a lift-out, dishwasher safe pot and lid make for easy clean up.
We hope you enjoy building your gift registry list and adding your favorite items. And don't forget, your guests will be able to find all your registries at RegistryFinder.com, which helps them select a gift they know you'll love.
Save
Save