The kitchen is one of my favorite rooms in my house! It may sound old-fashioned to say it, but I love cooking comforting meals and baking special treats for my family and friends, while sipping on a glass of wine (or my fourth cup of coffee!)
To me, the kitchen is like the heart of the home: it's where everyone eventually ends up because everyone needs to eat! If you're not sure where to start or what you might need, then read on to see.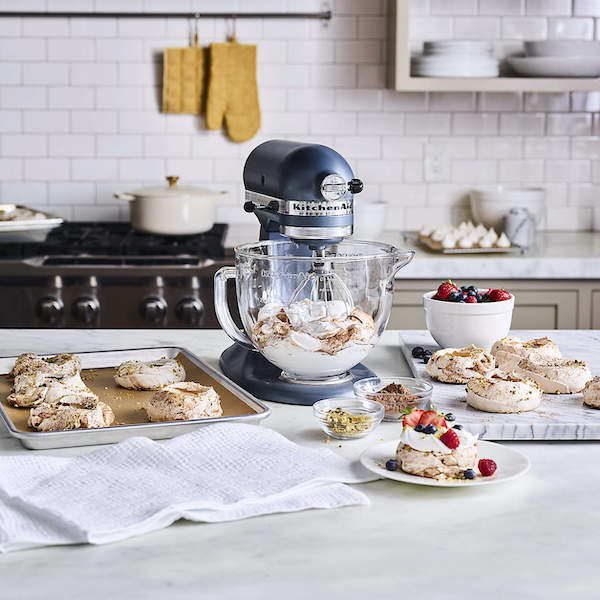 This iconic kitchen staple has stood the test of time, and for good reason. It will last for years (many report having theirs for 30+) and make baking a breeze. If you think you don't need it – trust me, you will. It comes in a variety of colors so you are sure to find one that fits your style!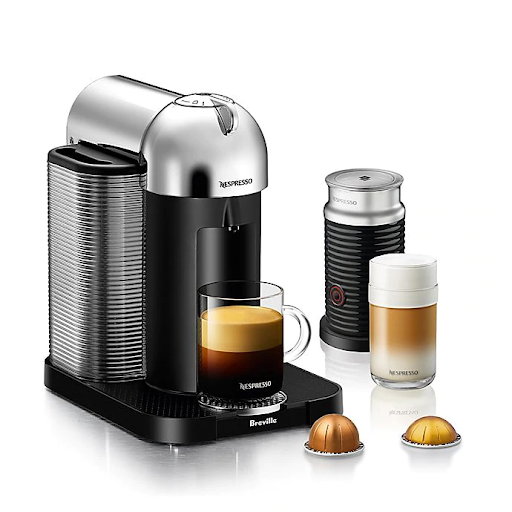 I just bought this Nespresso machine for my fiance and we absolutely LOVE it! It is so simple to use and it's versatile so there is something for everyone. I prefer the espresso, while he enjoys the coffee. And we both love using the frother to froth and heat our milk and creamer too. Don't forget to shop Nespresso's variety of espresso flavors and add your favorites to your registry! You won't regret it.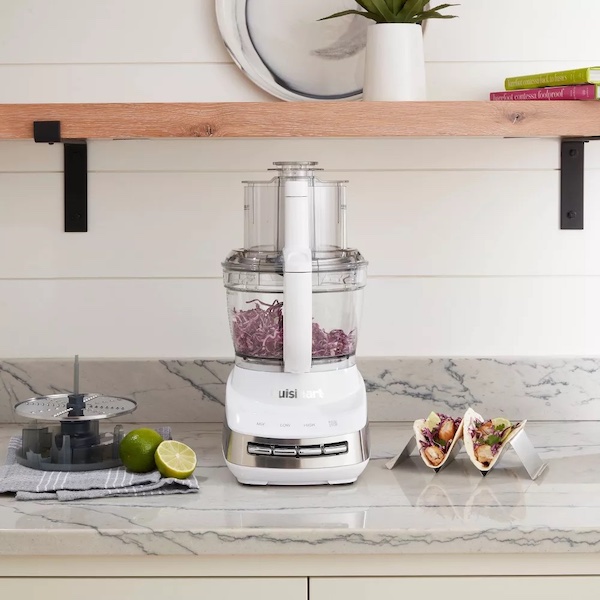 Another must have for the kitchen which makes cooking so much easier! Whether you're chopping vegetables or making homemade salad dressings, the Cuisinart Food Processor is an excellent item to add to your wedding registry.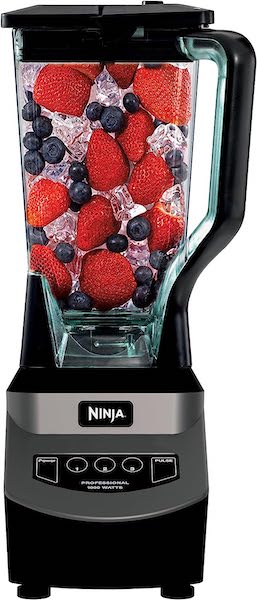 I love my Ninja Blender! I have had it for a few years now and the blades are still sharp and precise even after all the smoothies, daiquiris, milkshakes, and batches of my creamy tomato bisque that I've run through it!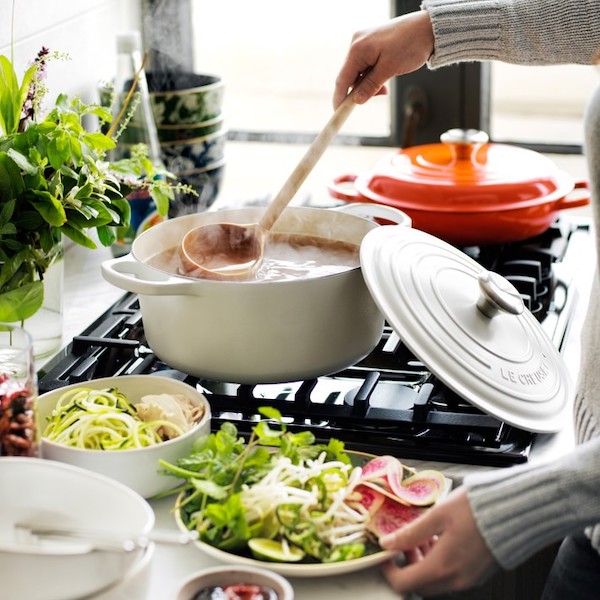 This will become your go-to pot! A cast iron Dutch oven delivers even heat distribution and heat retention; perfect for stovetop cooking and easy transitions to the oven. And the enamel coated interior makes clean-up a breeze!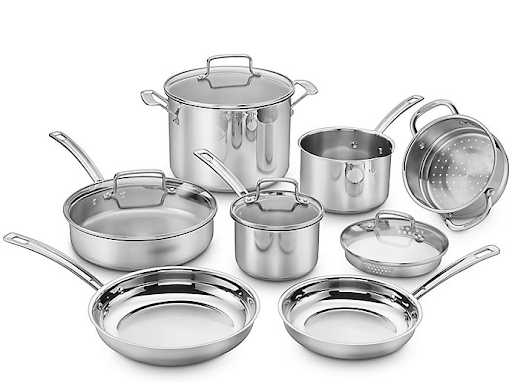 Whether you love to cook together or will be learning from each other, a quality cookware set is a must. Each pot and pan in the Calphalon® Classic™ Nonstick 10-Piece Cookware Set delivers fast, even heating plus effortless food release and quick cleanup. Hard anodized aluminum construction ensures thermal efficiency and durability. Some special features of this set are that the sauce and stock pots feature interior marking for measurement, and come with lids with an integrated strainer.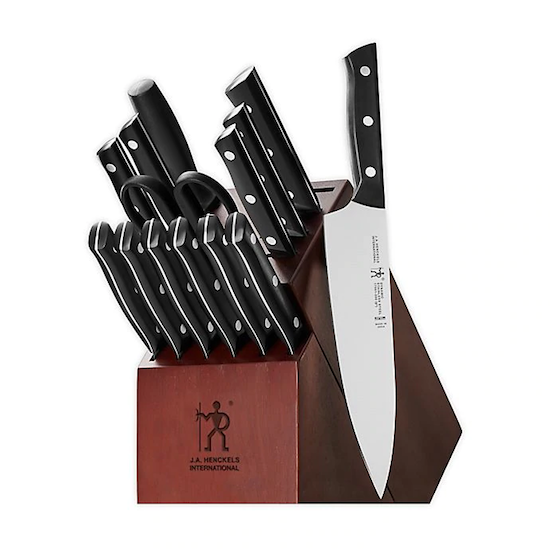 Every chef (new or seasoned) needs a good knife set and this is a great place to start. It has all the basic knives you need for slicing, paring, and peeling PLUS a set of 6 steak knives. The handy wood storage block also includes an 8 inch sharpening steel to keep those blades nice and sharp.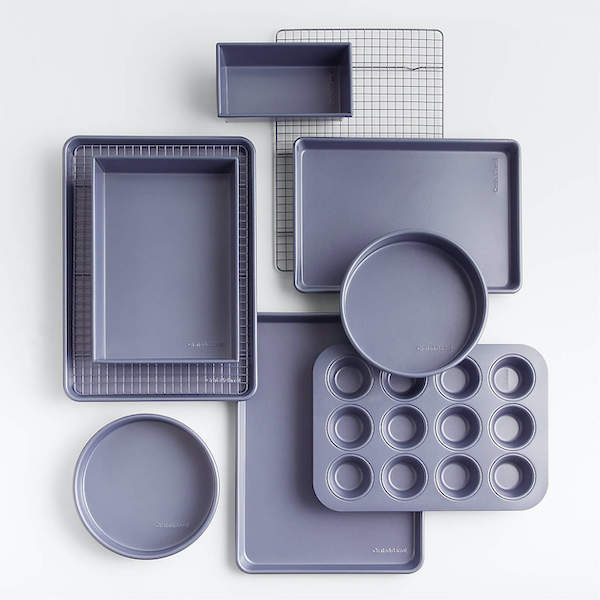 A great starter set for any baker, this set has everything you need for round cakes, square cakes, rectangular cakes, and cookies too! With nonstick coating, your baked goods will cook evenly and come out of the pan easily. You will not regret adding this bakeware set to your registry and neither will your spouse!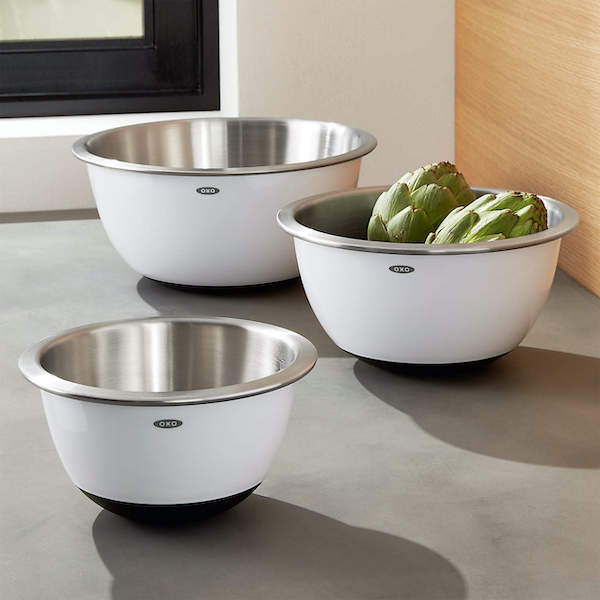 These mixing bowls have a no-slip base to keep them from sliding away from you while you stir up something cold or hot. And I always appreciate anything that is dishwasher safe to keep clean up to a minimum!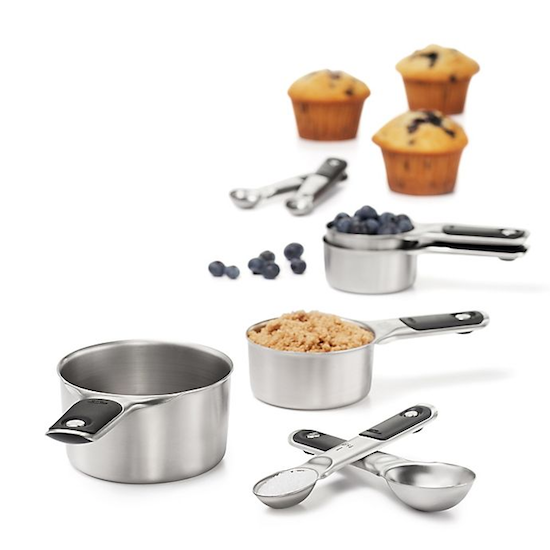 This set of stainless steel measuring cups and spoons are stylish as well as functional. The handles are magnetic for stacking and storing and they have etched measurement markings that won't fade over time.
Time to Create Your Registry
This is just the beginning of setting up a kitchen that you and your spouse will enjoy for years to come. Registry Finder makes starting your wedding registry a breeze. With the help of our Create A Wedding Registry page, you will be able to create and link all the items listed above and more, from all your favorite retailers.And don't forget, your guests will be able to find all your registries at RegistryFinder.com.