Rings have been worn for millennia. Egyptians from 2300 B.C. were found buried with a silver or gold wire around their ring finger. They believed this finger was directly connected to the heart by the "vena amoris" – the vein of love.
The tradition of the diamond engagement ring is thought to date back over 500 years. In 1477 Archduke Maximilian of Austria commissioned a ring set with small diamonds in the shape of an "M" for his beloved Mary of Burgundy.
With the discovery of diamonds in South Africa in 1867 came the beginning of a huge increase in the supply of diamonds and their popularity, and then in 1886, Tiffany & Co. introduced the "Tiffany setting" which maximized a diamond's brilliance by lifting the diamond above the band. Although the diamond is still by far the most popular stone used in engagement rings, ring styles and traditions have changed throughout the years. Here are the top styles the newly engaged will be wearing this year.
1. Fancy Cut Diamonds
These cuts offer appealing alternatives to the traditional round diamond. Lately oval, emerald, asscher and cushion cut diamonds have been popular among celebrities. Blake Lively's diamond is oval and Kim Kardashian-West wears a cushion cut (her previous diamond was emerald-cut).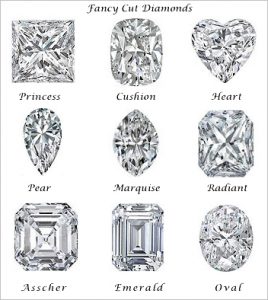 For a modern twist, some are choosing to set their oval diamonds in what's called an "east-west" setting.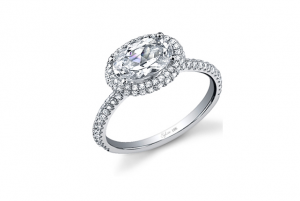 2. Lots of Color – Gemstones and Colored Diamonds
Duchess Kate may have inspired this trend when she was given Princess Diana's engagement ring, but this style shows no signs of slowing down. Brides looking for something different are turning to the rich hues of rubies, sapphires and emeralds. Also popular are pink and yellow diamonds. Perhaps your future fiancé wants a ring with more flare and color.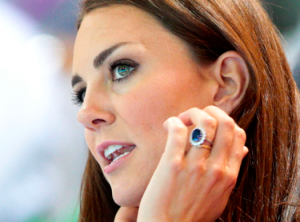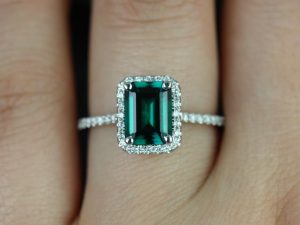 3. Eternity Bands
Previously popular only as a wedding band, eternity rings are now becoming popular as engagement rings. This style symbolizes never-ending love with diamonds that completely surround the band. The eternity band appeals to women who like clean lines and a more conservative style.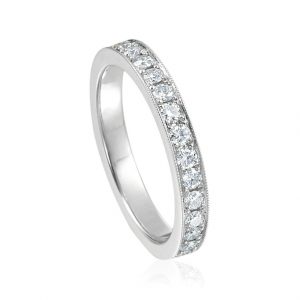 4. Rose Gold and Mixed Metal
Rose gold has been making appearances in almost every aspect of jewelry within the last year. Its popularity is not slowing down; in fact, it is only continuing to grow so it is no surprise that rose gold engagement rings will be making quite the statement in 2015. Many celebrities have been seen sporting these rings, including Lauren Conrad.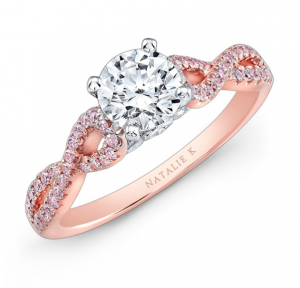 5. Lots of (tiny) Diamonds
What girl doesn't LOVE a little extra sparkle? Whether it's diamonds on the band or a halo around the center stone (or both), extra diamonds showcase your center diamond. And an added benfit of a halo is that you get the illusion of a bigger diamond. For even more bling, consider a double halo.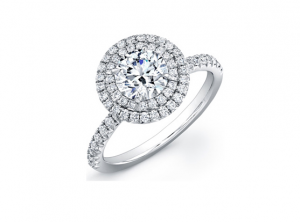 Diamond Cluster Engagement Rings
This type of ring made an appearance in the popular Twilight Saga Movies. This style plays off the halo style and also gives the illusion of a bigger ring. The diamonds being spread out over a larger surface make it bold but still affordable.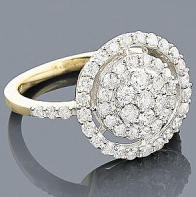 Fans of the Real Housewives of Atlanta loved Kandi Burress's oval diamond cluster ring.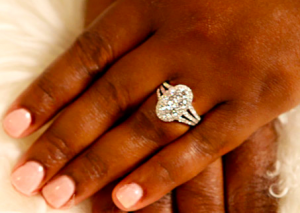 2015 is the year of bold, colorful, and unique engagement rings. Start the year off right, and express your love with a beautiful engagement ring in one of these hot trends.