Here at the GiveIt blog, we love sharing the latest celebrity baby news. Usually, that means gorgeous Hollywood nurseries, baby showers, and red carpet photos of pregnant stars showing off their baby bumps. But one "bump" trend that keeps showing up on our Instagram is the bump that's left behind after the baby arrives!
We're not talking about carefully styled and possibly photo shopped magazine covers of celebs emerging months after giving birth with perfectly toned bodies; we're also not talking about celebs getting "caught" by paparazzi in the days after they give birth. These celebs are intentionally sharing what they look like just a few days after giving birth!
Sharing the (Post)Baby Bump
Catherine Guidici Lowe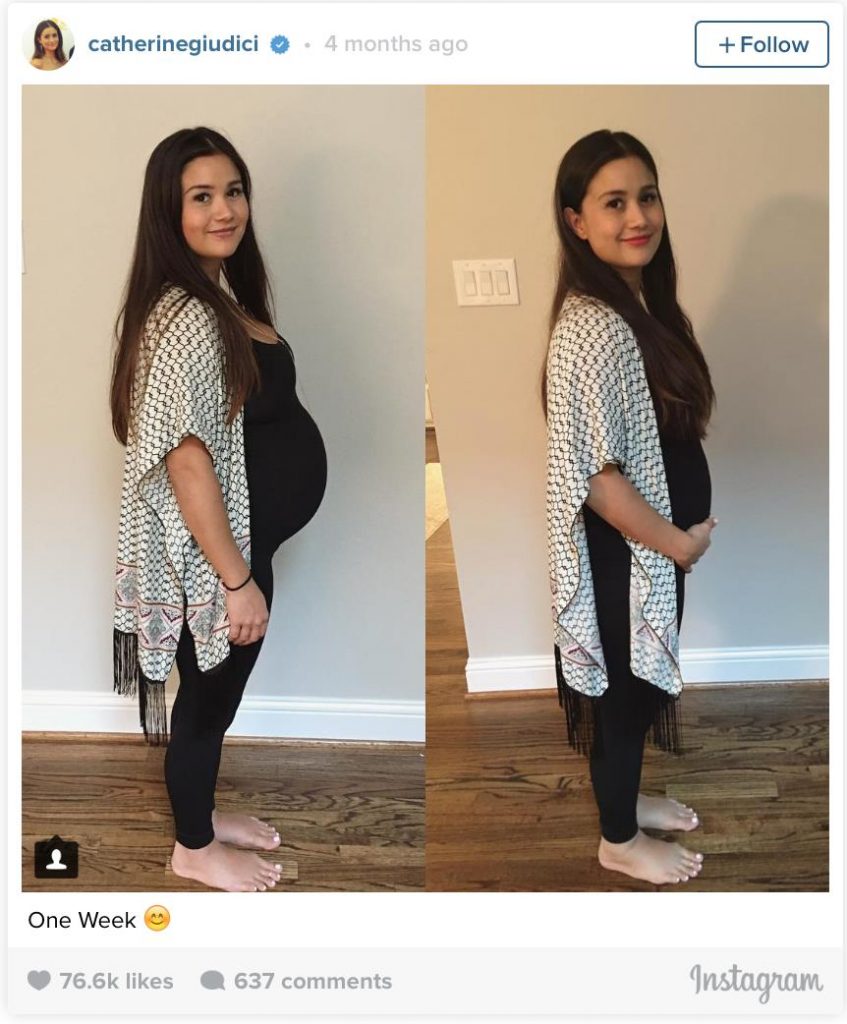 Back in August, we covered former bachelor Sean Lowe and wife Catherine Guidici Lowe's newest arrival, son Samuel Thomas. We also shared Catherine's Instagram post showing off her post-baby bod one week after giving birth.
Back then, we wondered, "Would the reverse bump trend catch on?" We don't know if we owe it all to Catherine, but a few celebs are following suit and keeping it real!
Hilaria Baldwin
 In our October Celebrity Watch, you may have read about the birth of Alec and Hilaria Baldwin's second son Leo. What we didn't cover in that post was the selfie Hilaria shared on Instagram just 24 hours after giving birth.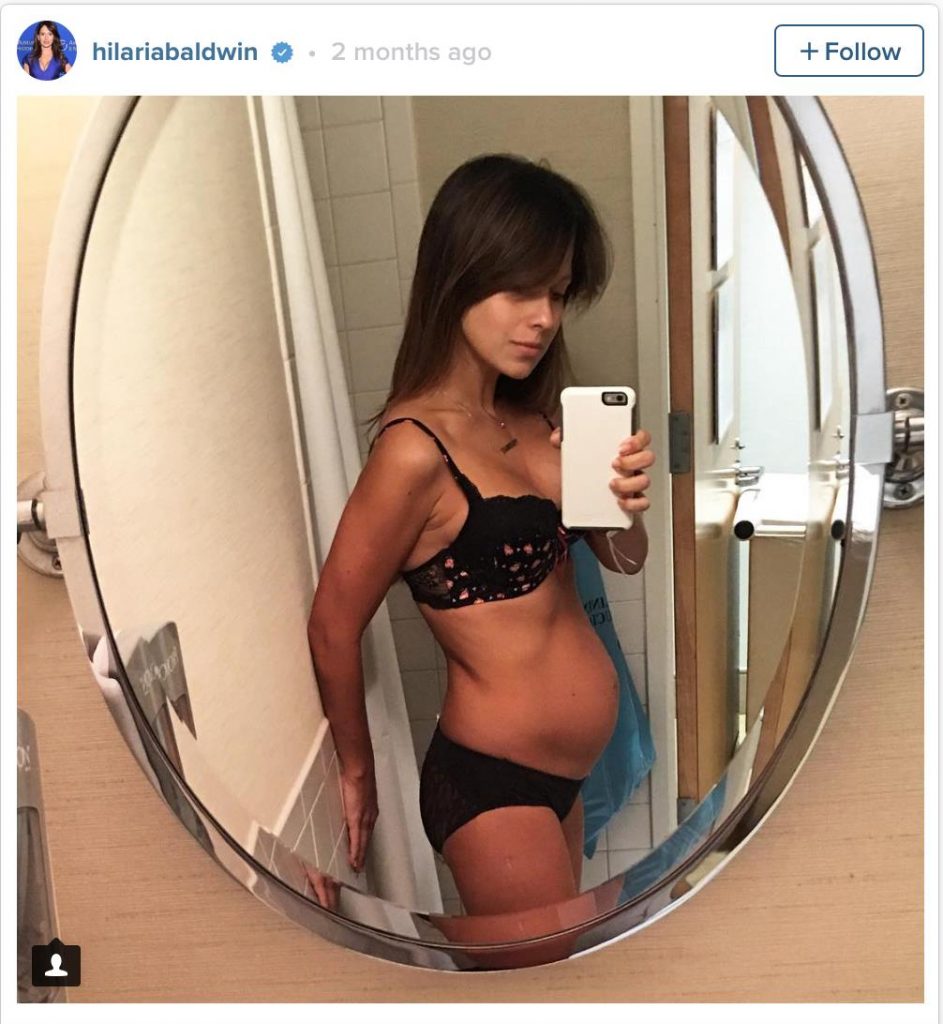 Part of the caption reads, "I took this yesterday when Leonardo was about 24 hours old. I did the same thing right after Rafael was born. It always makes me a bit nervous to do something like this, but I feel that in the age of such strong body shaming, I want to do all that I can to normalize a real body and promote healthy self esteem."
Blac Chyna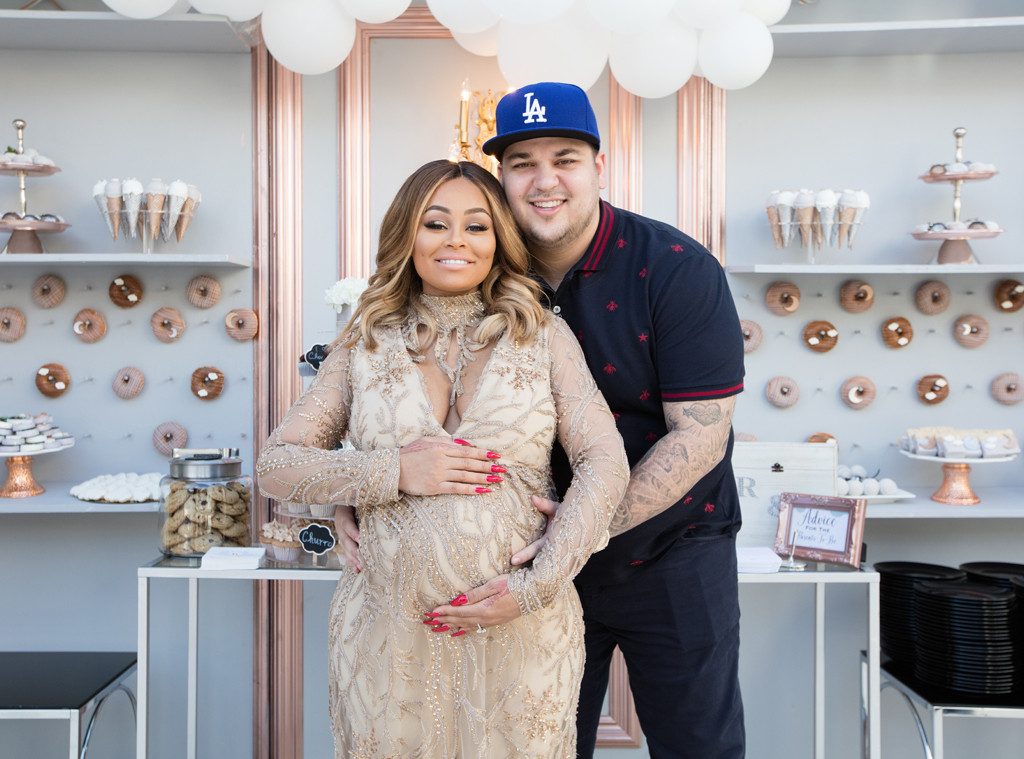 Blac Chyna (pictured here with boyfriend Rob Kardashian) wasn't shy about showing off her baby bump before daughter Dream arrived. And she's certainly not shy about sharing what she looks like now!
Just nine days after giving birth to daughter Dream, Blac Chyna shared a video of her post-baby tummy. Click here to see the video—but warning, if you've had a child, you may have a hard time believing how flat her tummy already is!
I love the idea of celebs keeping it real, but as someone who avoided mirrors and showered in the dark for weeks after my baby was born, I can't necessarily relate to this particular trend—but what do you think? Do you appreciate this glimpse of "reality," or do you think these are photos celebs should keep under wraps?