Have you ever wanted to give a wedding gift that is so unique and memorable that it can't be duplicated? Every so often, there's a special bride in your life – maybe it's your daughter, granddaughter, daughter-in-law, or even your future wife – and kitchen appliances, linens, cash or other traditional gifts just don't seem special enough. We have found something so unique and beautiful, we just couldn't wait to share it with you!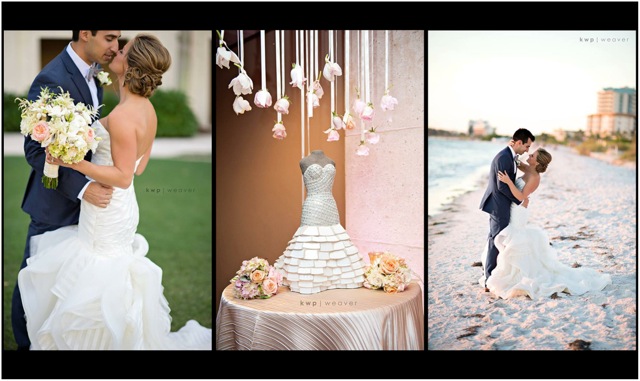 We'd like to introduce you to mosaic artist Shelly Hamill. Using ceramic, glass, and stone, Shelly creates exquisite wedding dress sculptures. These art pieces will ensure that the memories of any wedding last far beyond the ceremony and reception. Parents have commissioned her to create these beautiful and intricate sculptures as a surprise gift, presented to the bride on her wedding day. We recently contacted Shelly and asked her to share her story with our readers.
Q: Why do you think that parents are commissioning these wedding dress sculptures?
A: The wedding day goes by so quickly and, other than photographs, very little is left after the event to 'show for it'. The cake gets eaten, the music gets played, the flowers die, and presumably the wedding dress is worn only once. The tile mosaic wedding dress sculptures are a way to enjoy that dress over and over again every day. It is a lasting piece for many generations to enjoy. And it is something very different.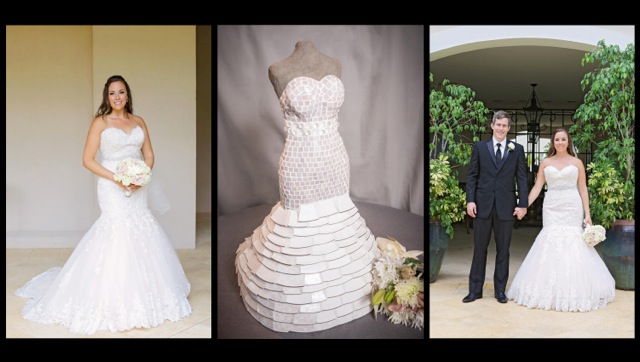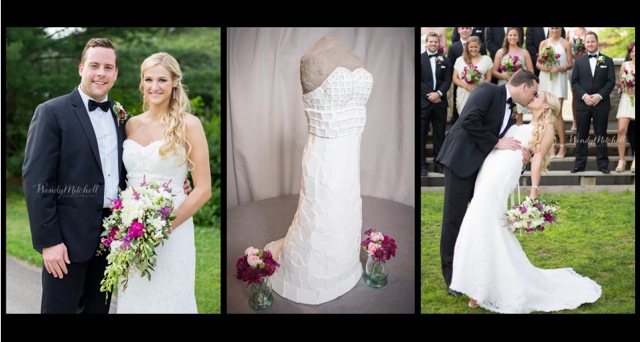 Q: How did you get started as a mosaic artist?
A: Interestingly, I was a wedding planner for 15 years, but I started in the 'art world' by coordinating art events. I founded a free summer program for kids involving arts, crafts, music, and dance. Through this work, I realized I wanted to be the one creating the art. I started with photography, but wasn't satisfied with the single image, so I would cut them up and put them back together to create a new image, which led me into mosaics. I love the challenge of working with materials that are hard and rigid to recreate something that appears fluid.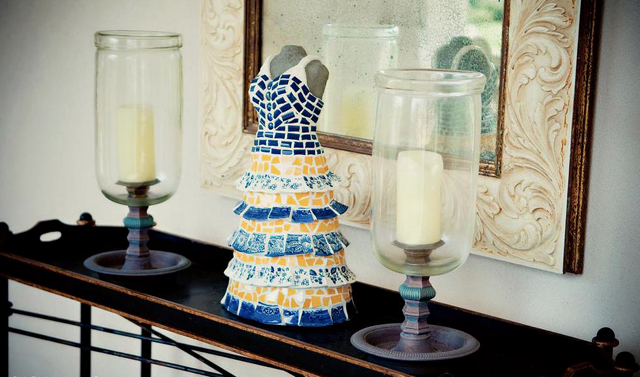 Q: What types of mosaics do you create?
A: I mostly create mosaic dress sculptures, but I also make mosaic portraits out of Italian Smalti glass. These portraits are far more detailed. Currently, I'm working on a winery crest, also of Italian Smalti glass, for friend that owns a large winery in Italy and has commissioned the crest to hang in their New York offices.
Q: Is there a wedding dress you're currently working on that you can share with us?
A: Yes, I'm really excited about a wedding dress commission I'm working on right now. The dress has organza flowers with tulle overlay on the skirt. I'm using the same china the bride included on her wedding registry and will be incorporating real organza flowers and the tulle overlay. It will be quite the unique and special piece, presented to the bride on her wedding day as a gift from her mother.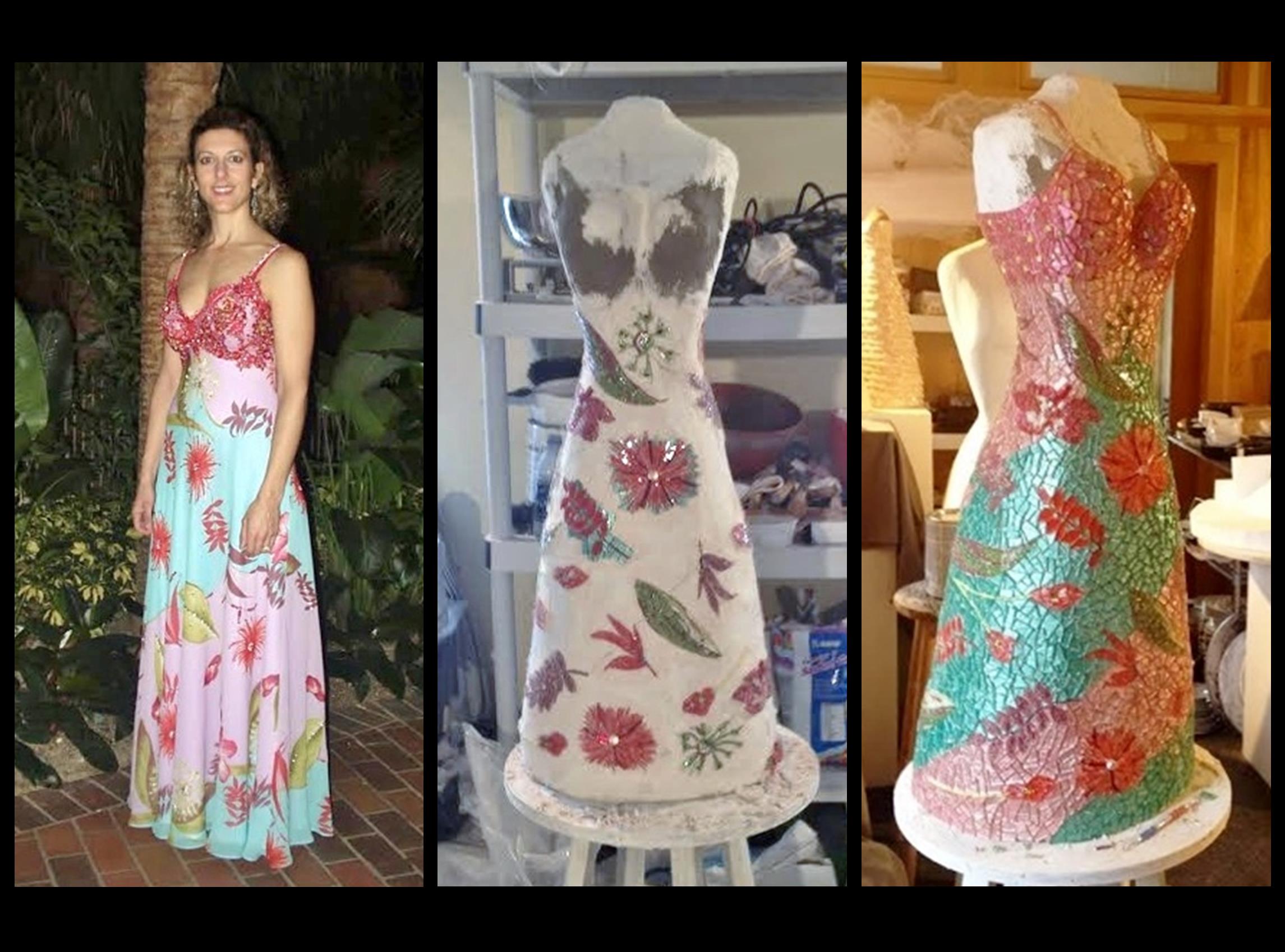 Work in progress
Q: How do you want people feel when they see your art?
A: As a child, I hated that you couldn't touch artwork. I love that people can touch my sculptures. I want people to touch them, to experience the rigidity of them. Seeing these materials, which are most commonly used in industrial settings, in a way that is feminine and flirty, makes people think differently and see differently. Hopefully the sculptures will open their eyes to the beauty that surrounds them every day.
What better gift is there than a unique work of art that commemorates the most special dress most women will ever wear? We love Shelly's work and thought you would as well.
In addition to creating sculptures, Shelly enjoys teaching mosaics to both adults and children. She lives in Aspen, Colorado, with her husband and three children. Her mosaic dress sculptures have been shown in museums and galleries across the United States, Bermuda and Mexico, and many grace the private collections of discerning patrons. To view more of Shelly's work, visit www.shellyhamill.com. For more information about commissioning one of these beautiful pieces, please contact her directly at [email protected] or 970-379-0928.