Babies are tiny, adorable creatures, but their list of needs and "must-haves" is quite long. That's why creating a baby gift registry is essential. It makes life easier for the soon-to-be parents and the friends and family eager to buy them gifts.
Walmart offers a huge selection of everything from cribs to diapers- making it a great one-stop shop for babies. And Walmart.com offers even more baby essentials and gear, as well as a variety of value and premium brands, so you're sure to find exactly what you want for your new addition.
While you're having fun planning for baby, you may know someone who needs a wedding registry and Walmart is a great source for that too! Share this link with them to help get them started.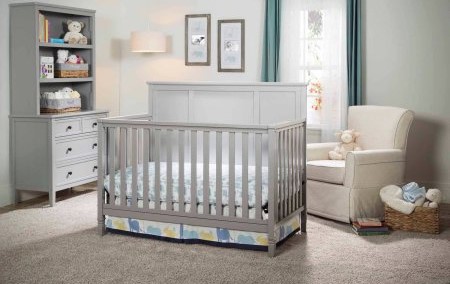 Every precious baby needs a soft, safe place to sleep. The Delta Children Epic 4-in-1 Convertible Crib meets the highest safety standards and can be converted from a crib to a toddler bed, daybed, or full-size bed. The crib and it's coordinating furniture pieces are available in gray, dark chocolate and white to match your nursery decor.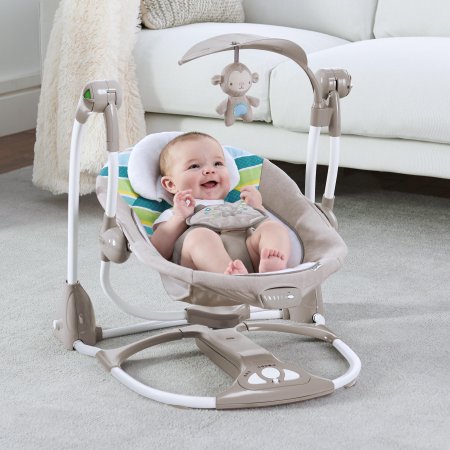 Baby swings have been a favorite for moms and babies since they were invented in the 1960s. While they're definitely a lifesaver, traditional baby swings take up way too much space. The Ingenuity ConvertMe Swing was created to solve this problem and folds flat for easy storage and transportation. It has 5 swings speeds and soothing songs and sounds to keep baby calm and happy!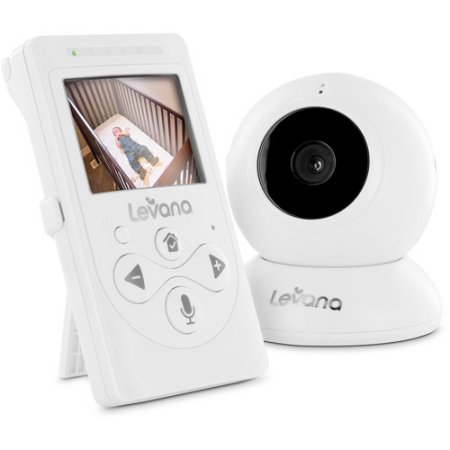 There is nothing like watching your precious baby peacefully sleep, especially while lying in your own bed. With special night vision technology and a signal up to 500 feet away, the Levana Lila Video Baby Monitor allows you to do just that. This highly rated video monitor also features an intercom, so you can reassure your baby that you're close by.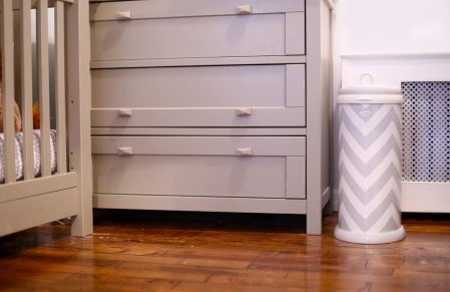 When creating the perfect nursery, you not only want it to look beautiful, you want it to smell beautiful too. The stylish Ubbi Steel Diaper Pail is a powder-coated steel diaper pail that allows for maximum odor control, keeping your nursery smelling fresh and clean! The Ubbi is easy to use and allows you to use any standard trash bag, which is a huge money saver! This pail also features a baby lock and is available in a variety of colors.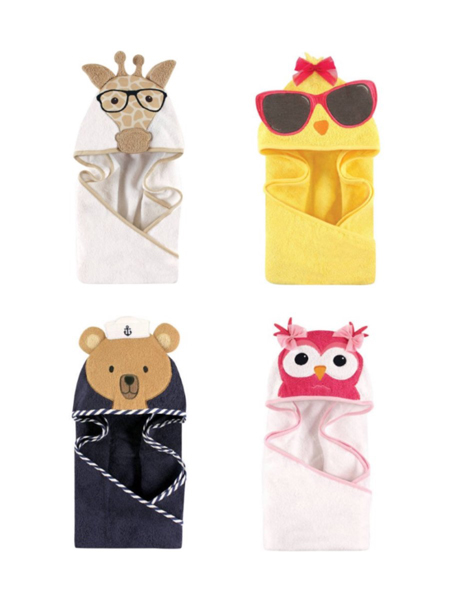 The only thing cuter than a baby animal is your baby all wrapped up in one of the Hudson Animal Hooded Towels! These super absorbent towels are 100% woven terry cotton and absolutely adorable! Choose any one of the little animals to make your baby's after bathtime snuggles as cute and cuddly as can be!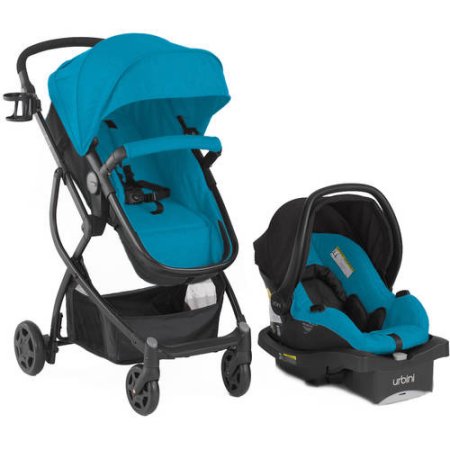 The ultimate all-in-one stroller! The Urbini Omni 3-in-1 Travel System is fully equipped to adapt to all of your child's journeys. Babies can comfortably nest in the Petal Infant Car Seat or rest easy in the cozy bassinet. Toddlers can ride forward or parent-facing in the Urbini Omni travel system convertible stroller seat. With the Omni, traveling with your precious child has never been easier. Comfortable, stylish, versatile. The world is waiting!

Your sweet baby will be full of giggles and smiles as they play under the sea with the Infantino Grow-with-Me Activity Gym & Ball Pit! This brightly colored activity gym will provide hours of entertainment and developmental stimulation. Once your little one can sit up, you can snap up the mesh sides and it instantly becomes a fun ball pit, all while keeping them contained.
The Sash Mei Tai Infantino Baby Carrier is based on a centuries-old style of babywearing that allows for maximum comfort and flexibility. And with so many ways to wear the Sash, you can feel free to customize your own look and fit. The wrap and tie design of the Comfort Baby Carrier naturally adjusts to your own body and grows with baby for years of comfortable use.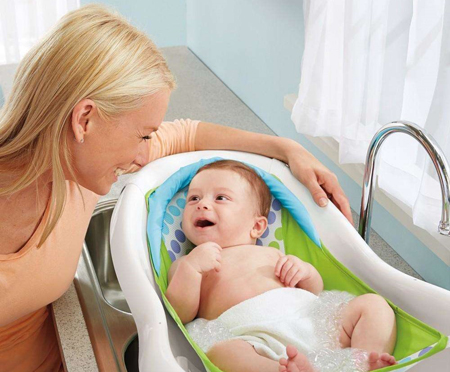 Make bath time your favorite time of the day with the Fisher-Price 4-in-1 Sling 'n Seat Tub. From the newborn soft mesh sling that will gently cradle your newborn and the anti-slip infant recliner, to the Sit-me-Up support to help new unsteady sitters, this tub adjusts to meet baby's needs at every stage! Also, Mom (and dad) will love how easy the tub is to clean and how convenient it is to store.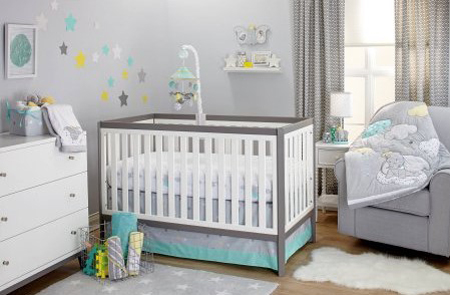 If you love Disney as much as I do, look no further than Walmart. They have the most magical selection of everyone's favorite Disney characters. Whether you're looking for the Hundred Acre Woods, swimming Under the Sea with Ariel or Nemo, or you prefer my favorite Mickey and Minnie, there is a crib bedding set for you. Walmart is the perfect place to make all of your Disney nursery dreams come true!
Registering for baby gifts at Walmart is an excellent way to let your family and friends know exactly what you want and need for your new arrival. And creating your baby registry is easy – you can start it online or at any Walmart store. And remember, regardless of where you register, tell all your friends and family to make RegistryFinder.com their destination for gift registry searches.