It can be challenging to decide who should be on the mailing list when sending out graduation invitations or announcements.
Cheryl,

My daughter is graduating from high school in May and I'm preparing to order announcements. To whom should I send the announcement? My whole Christmas card list? I don't want everyone to feel obligated to give my daughter a gift but I would love to celebrate my daughter's achievements.

-Shelly
---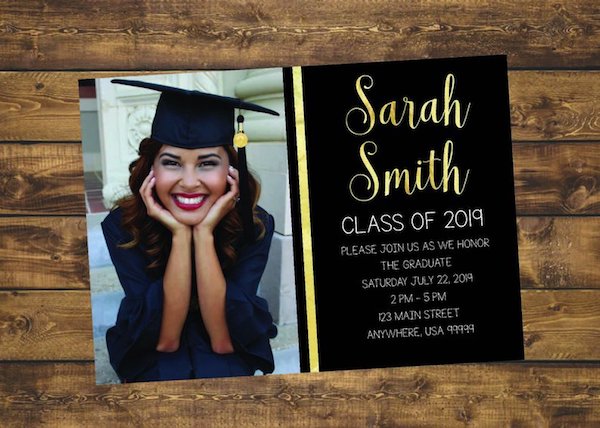 ---
Hi Shelly,
Thank you for writing. This is such a good question! Graduation is an exciting time, but etiquette can be confusing.
While the graduation announcement does not carry the obligation of a gift, the problem is that most people believe they "should" send a gift when they receive the announcement. Therefore, it's best to limit sending them to relatives and those you have regular contact with.
Experts agree that graduation announcements should be sent to all those close to your family and the graduate. That would include your immediate family members, such as aunts, uncles, grandparents, cousins, and close family friends. This would probably not include your entire Christmas card list. A good rule of thumb might be — don't send an announcement to anyone that your graduate would not recognize in person. (Of course, there might be exceptions.)
Due to social media, there is debate about whether to send announcements to people already aware of the event, as it appears to be an "ask" for gifts. I believe you should send announcements to all close family and friends, as most adults enjoy the formality and spirit of celebration that comes with the announcement. However, I agree with this premise when it comes to the graduate's personal friends.
---
If you have questions or comments about this post or about gift giving, bridal shower, baby shower, or wedding etiquette, please comment below or email [email protected].
Questions in this column are received from readers. They may be edited for spelling, length, and grammar or to remove sensitive information. However, we are careful not to alter the intent or content of the question.
Cheryl Seidel is an etiquette writer and the founder of RegistryFinder.com. This intuitive search engine helps gift givers quickly and easily find online registries for weddings, baby showers, graduations, and more.