A tasty cocktail during the reception hour, the official start to the wedding celebration, is a great way to set a festive tone for the rest of the evening and puts the guests in a relaxed, cheerful mood.  When you start thinking about your options, you want to make sure your choices are fun and creative.  And nothing is more imaginative than incorporating the weather.  The crisp, chilly air of winter is like a third guest of honor at a winter wedding.  So impress your guests with a selection of winter cocktails.  We've taken the liberty of pre-selecting these fun libations for you.  Enjoy!
Hot Buttered Apple Cider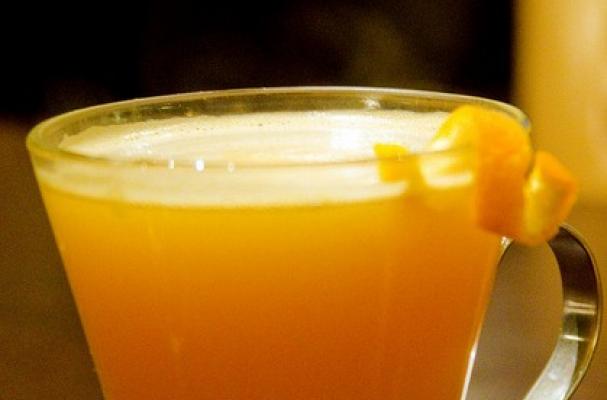 Ingredients (makes 1 drink)
1 cup apple cider, heated
1 1/2 oz. butterscotch schnapps
Whipped cream, unsweetened
Apple slice, for garnish
Preparation
Pour very hot apple cider into a glass
Add butterscotch schnapps
Top with whipped cream (optional)
Recipe from Holiday Cocktails by Jessica Strand
Coco Snowball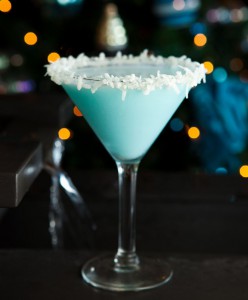 Ingredients (Makes 1 drink)
2 ounces Stolichnaya Vanilla
2 ounces Malibu rum
2 ounces Coco Lopez
¼ ounce Blue Curacao
Preparation
Rim glass with honey and fresh shredded coconut
Shake well and pour into a martini glass
Recipe from Wedding Blog by the Breakers
Pomegranate Champagne Cocktail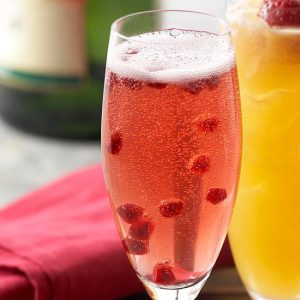 Ingredients (Makes 1 pitcher)
1 1/2 cups pomegranate juice
1 cup pear nectar
1/4 cup orange-flavored liqueur, such as Grand Marnier
1 bottle (750 ml) of champagne
Preparation
In a large pitcher, combine pomegranate juice, pear nectar, and orange-flavored liqueur
Slowly add champagne
Serve over ice
Recipe from Martha Stewart
Winter Wonderland Martini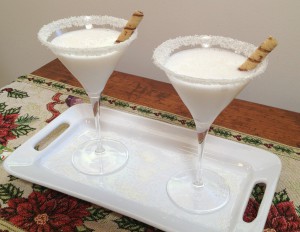 Ingredients (Makes 1 drink)
2 ounces of vanilla vodka
2 ounces of Godiva White Chocolate Liqueur
2 ounces crème de cacao, separated
splash of milk
shredded coconut
Pirouline cookie
Directions
Rim a martini glass using 1 ounce of the creme de cacao and the shredded coconut
Combine vodka, Godiva White Chocolate Liqueur, remaining creme de cacao and milk in a shaker with ice
Shake and pour into the glass
Garnish with the Pirouline cookie (optional)
Recipe from One Martini at a Time
Candy Cane Cocktail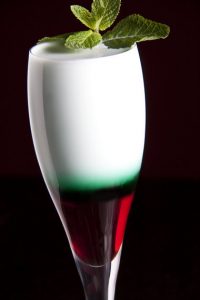 Ingredients (Makes 1 drink)
1 ounce grenadine
½ ounce green crème de menthe
1½ ounces chocolate-flavored vodka
½ ounce white crème de cacao
3 ounces half and half
Directions
Pour grenadine into champagne flute
Slowly add the creme de menthe so it "floats" on top of grenadine
Fill cocktail shaker with ice and add chocolate-flavored vodka, white crème de cocao and half and half
Shake well, then strain into champagne glass, pouring slowly and gently so the milky mixture floats on top of the crème de menthe
Garnish with mint leaves (optional)
Please Note: The "floating" technique keeps colors from blending, yielding separate layers of red, green and white. Recipe from Cathy Miller/ For Inside Jersey 
We have several other favorite winter wedding cocktail ideas on our Pinterest "Winter Wedding Cocktails" board.  Take a look.