There's something about winter that just makes you want to fall in love. Many brides dream of a winter wonderland wedding, but what do you do when the weather outside is frightful? You bring the outdoors in!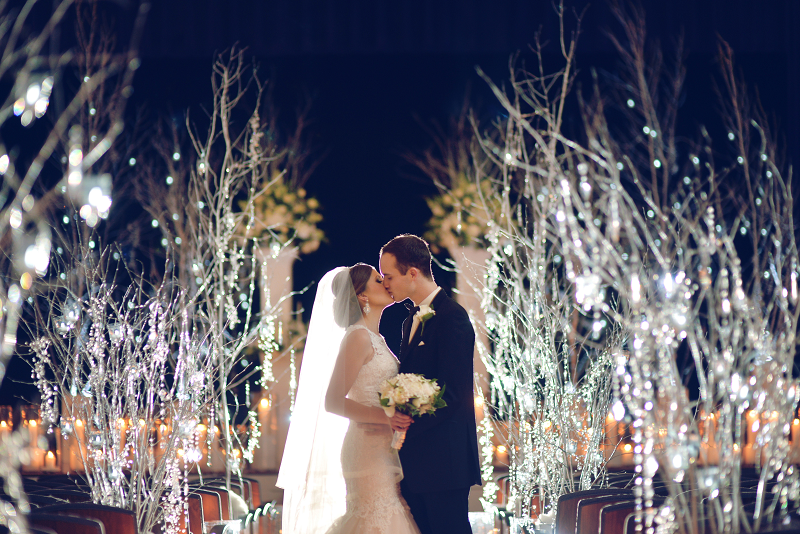 Kelsey Riley grew up in Kentucky and always dreamt of a southern winter wedding. She knew that because December is usually snowy and cold, an outdoor wedding was not an option. With the expertise of her friend and designer, Nancy Elam owner of Design Link Interiors and Bonnie Dowler, floral designer and wholesaler from Stems in Lexington a glistening winter fairytale themed wedding was achieved. The wedding took place inside the Georgetown College chapel where the groom graduated.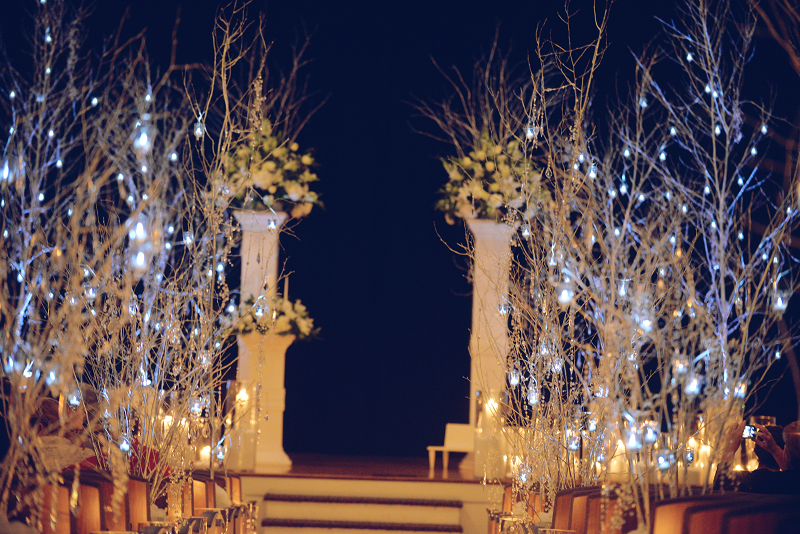 The designers realized early on that one of their biggest challenges was taking a very large space and creating an intimate atmosphere. To fill the open room, which had very high ceilings, birch trees were brought in from Falls River Michigan, ranging from 12 to 16 feet in height.  In keeping with the wonderland feel, the trees were dipped in a metallic silver coating. Because the birch trees were sparse with no leaves, they were covered in candle "tea" lights with streams of crystal beads and mercury glass. The lights reflected off of the beads making the room sparkle.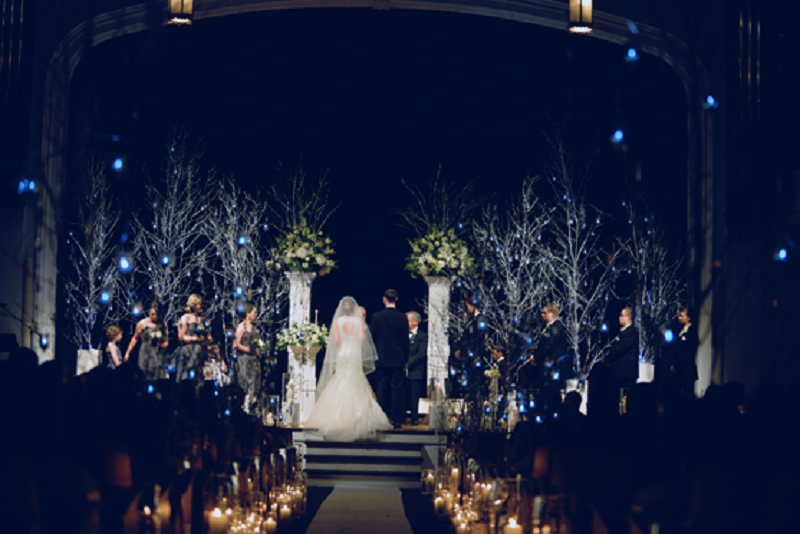 Massive floral arrangements made up of roses, peonies and hydrangeas rested on various sized columns, which added volume to the décor.
The aisles and stage were flanked with hundreds of cylinders filled with faux crystalized snowflakes and pillar candles ranging from three to 18 inches tall.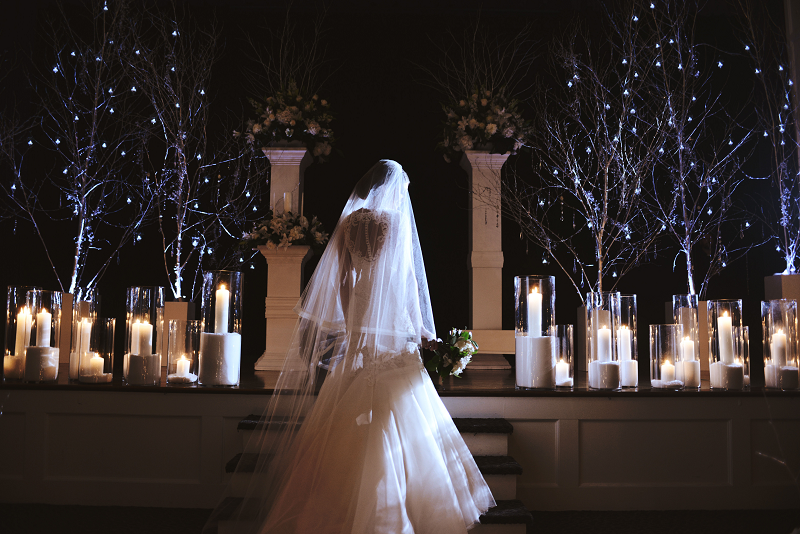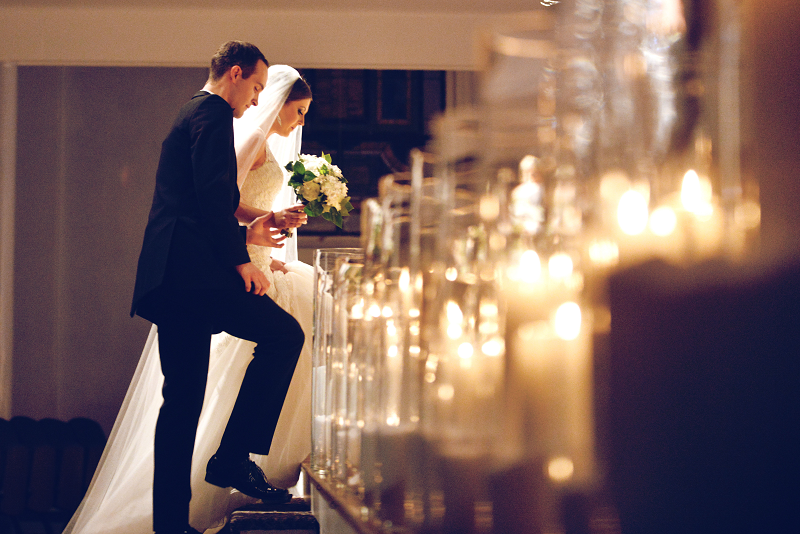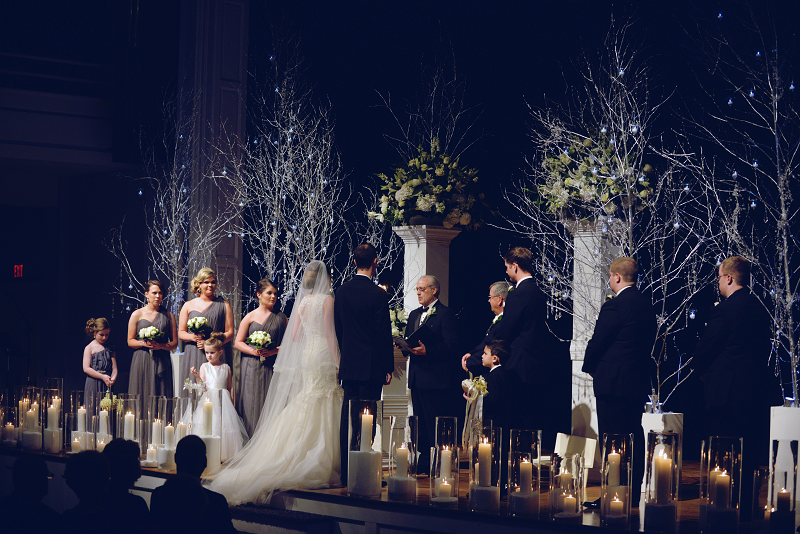 Evergreen, baby's breath and candles were used in the outdoor decorations as a beautiful and welcoming entryway for the guests.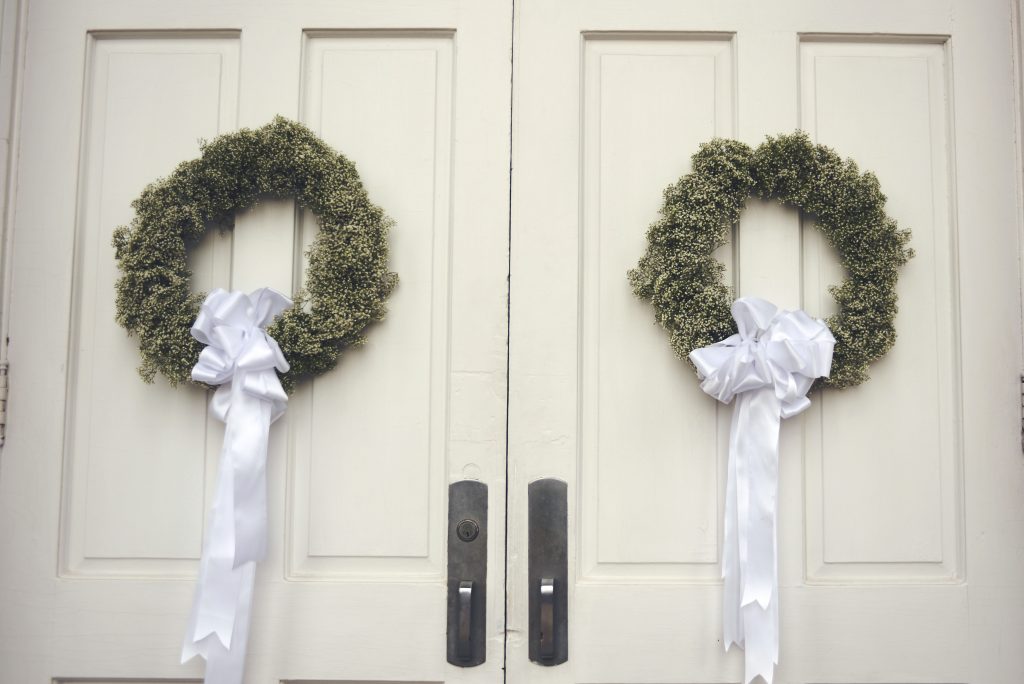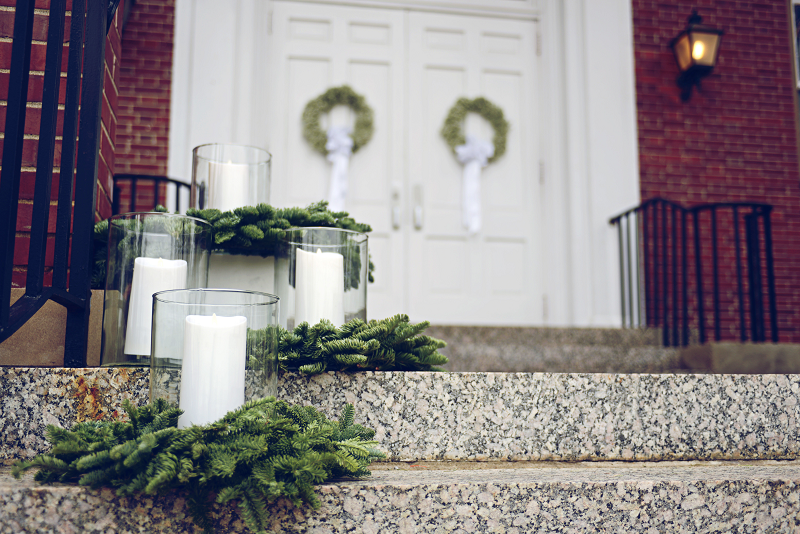 The magical winter white theme was carried over in to the reception using birch tree branches, hydrangeas, lilies and candles. Beautiful beaded coverings ornamented tables. Clear vases measuring 2-½ feet tall were used as centerpieces with the floral arrangements resting on top of the vase in order for guests to be able to see each other around the table.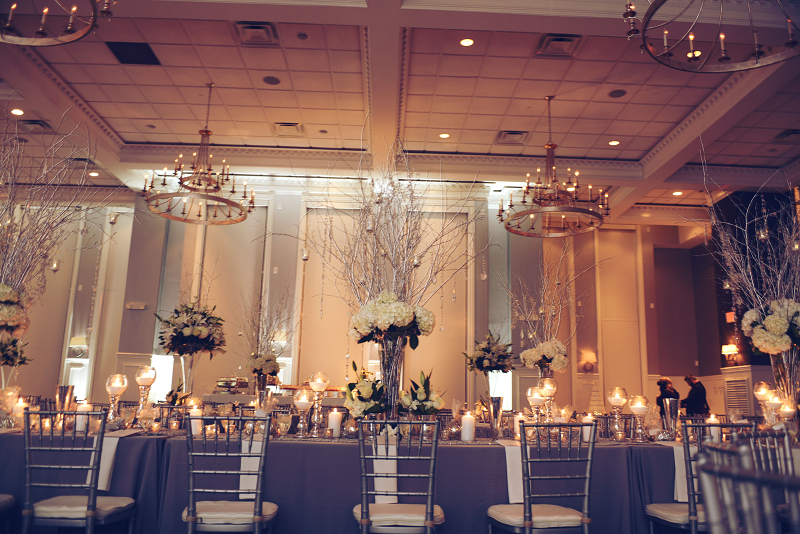 When the wedding activities came to an end, the couple was able to create a magical winter wonderland evening for another group of special people. Many of the decorations for the wedding were donated to STRIDE Winter Ball, a fundraiser which benefits mentally disabled adults. What a beautiful way to begin a blessed life together. Congratulations to Mr. and Mrs. Austin Meek.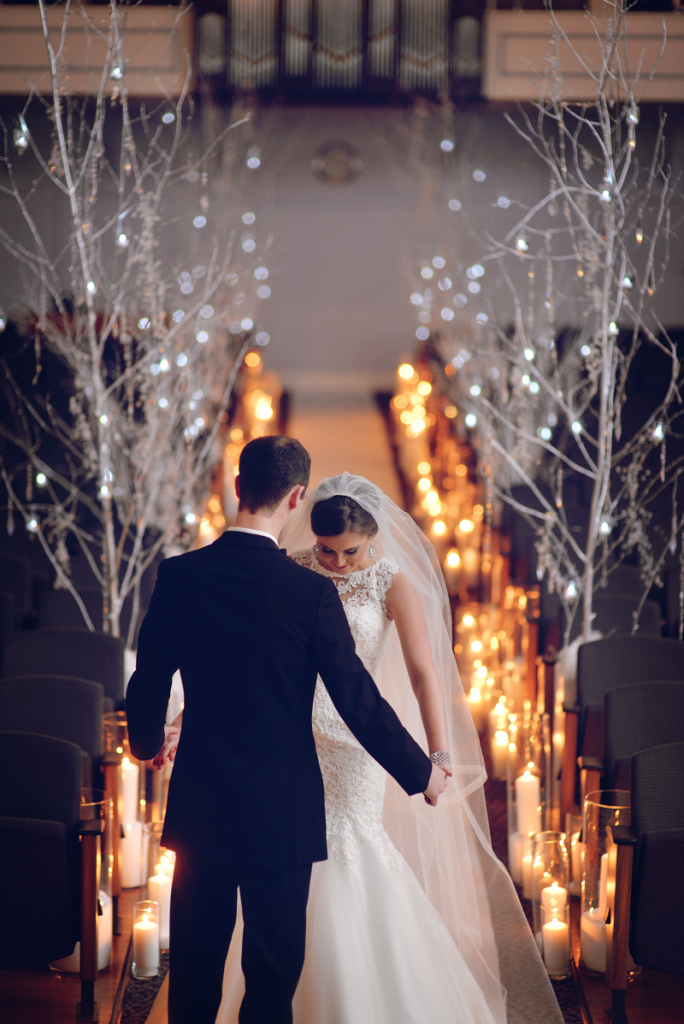 Photography credits are given to Ben Keeling Photography
By Jennifer Coffey, Style and Entertaining Enthusiast