I remember those early days of being a new mom like it was yesterday! I came home from the hospital with a tiny human that I was supposed to keep alive- with no official training or even a user's manual. Sometimes my little one was awake, fed and happy. Sometimes he screamed uncontrollably for no apparent reason. Sometimes he wanted to party at 2am, while I meanwhile, just wanted 1 hour of uninterrupted sleep. Occasionally, he threw food, (or threw up!) had a bad cold or weird looking rash. I won't even mention the diaper blowouts and snotty noses. All I know is that parenting is not for the faint of heart!
Everyday with a baby is full of surprises. You never know what you're going to get, but thankfully, babies are cute 100% of the time.
Today, I'm sharing my real-life experiences with you- the little tips and tricks I've learned along the way with my own three children. Read on to find my favorite baby hacks and the awesome little gadgets that will make your life easier!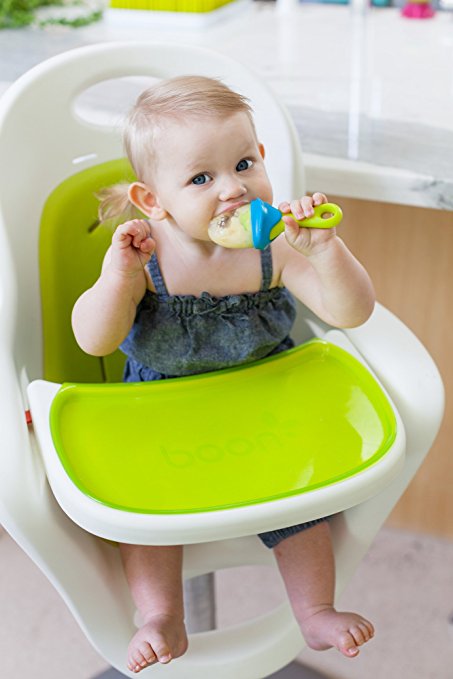 Teething is a painful process…for both mom and baby! Fill this silicone feeder with frozen fruits and veggies (or plain ice) and let your little one go to town.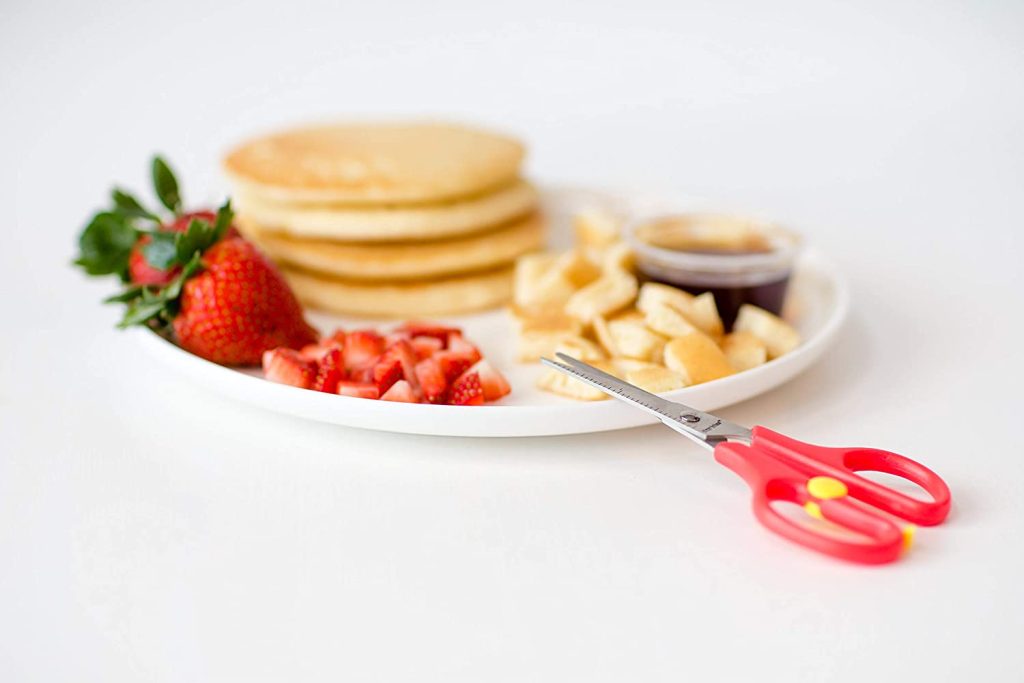 Pizza, pb&j, chicken, or bananas…trust me, using scissors to cut food into tiny pieces is 100 times easier and way quicker than using a knife and fork.

Don't get your hands covered in that goopy, sticky white stuff. Use this silicone brush to easily apply cream to your baby's cute little bum.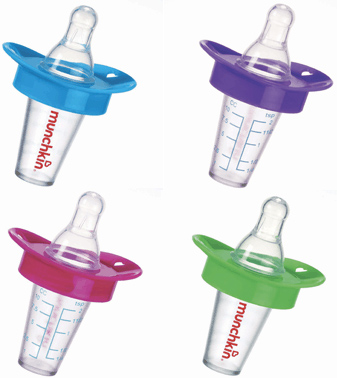 Babies are cranky when they're sick. Try getting them to open their mouth when you come at them with a syringe full of medicine. Trust me, it's just not happening. Keep this teeny, tiny bottle on hand for easy-peasy, mess-free dispensing.

Yes, you read that right…and you'll need the Nose Frida to do it! Babies aren't good at breathing through their mouths so they'll be extra grouchy when they're congested. To really clear their nose, use a few drops of saline in each nostril and let it sit for a few minutes. Then, grab your Frida and get to work! If the idea of "sucking snot" grosses you out, try the Electric NoseFrida!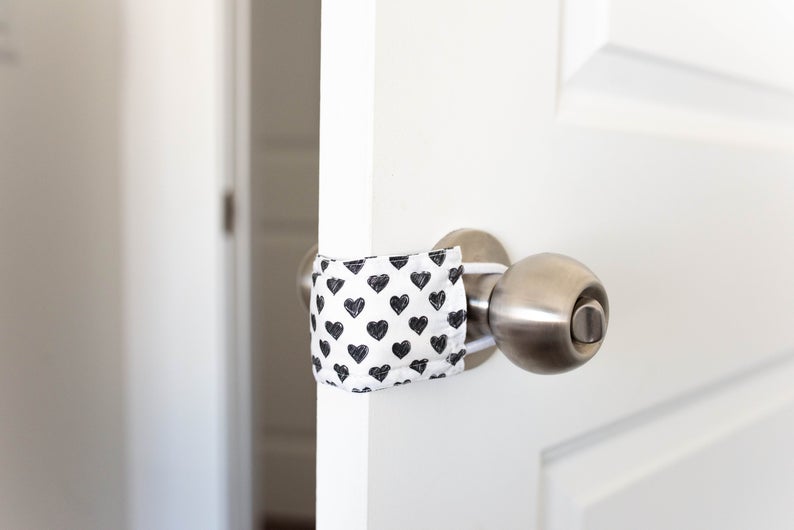 You never want to wake a sleeping baby, right? Well, you need this latch cover so that you can silently sneak into your baby's room to stare at their precious face while they sleep! (This would also be great when that sweet baby gets a bit older and starts slamming doors!)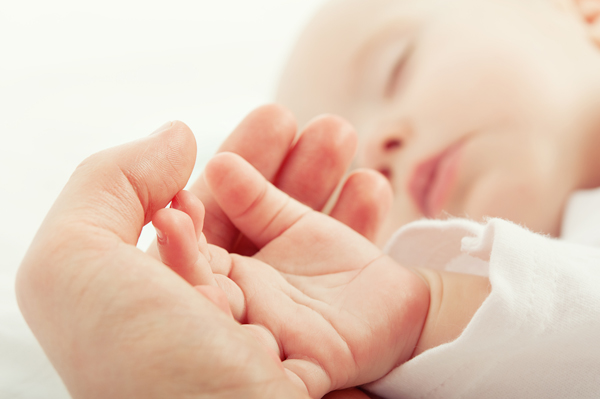 I used to dread cutting my son's nails because I was worried I'd clip his delicate skin. Then, someone told me to do it while he is asleep. That was a game changer! These awesome clippers (also from the amazing fridababy line of products) have a little "spyhole" to see the exact spot you're cutting.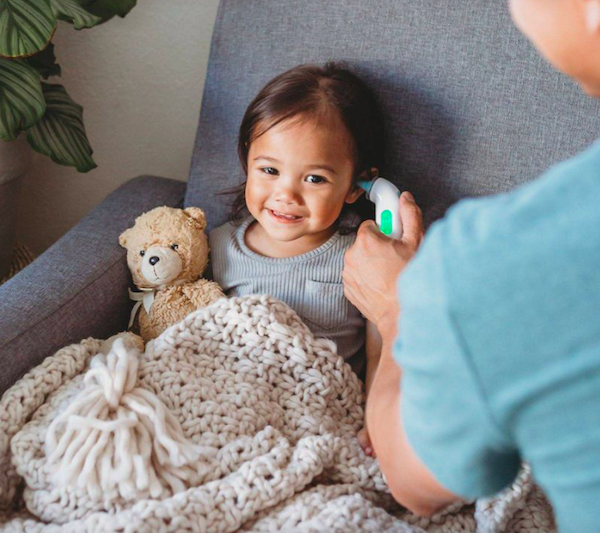 Thankfully, thermometers have come a long way since I was a kid! This ear thermometer has a 1-second accurate read and sends results to an app on your smartphone which has family track and gives you real-time expert medical guidance.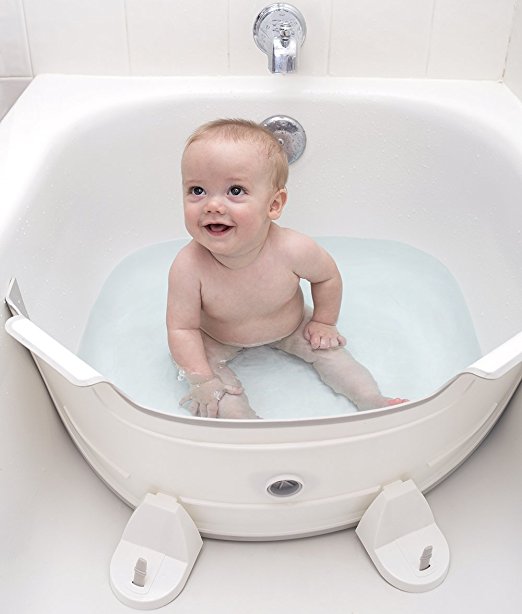 Save time, energy, water and space. Yes, the eco-friendly Baby Dam will help you do all those things. And it's much easier to store than a bulky baby bathtub.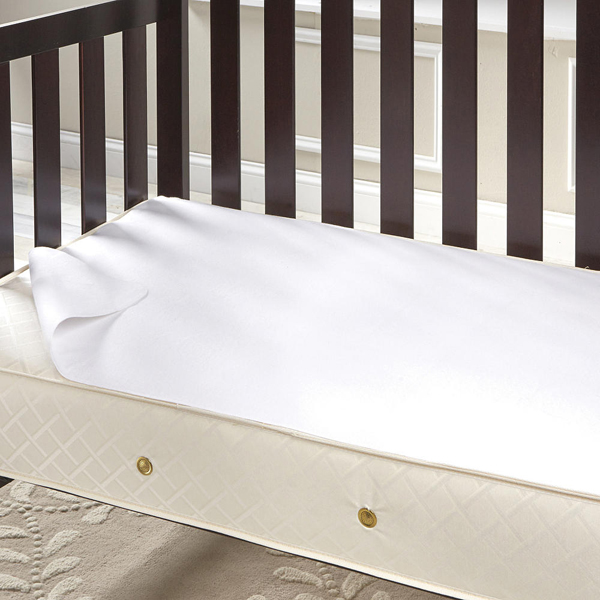 I'm petite and changing crib sheets was a huge pain, so this little trick was lifesaving for me. Layer your crib sheets: first, a waterproof mattress pad liner and then a sheet. Then, repeat and continue layering until your supply of sheets and pads runs out. (This is also great for middle-of-the-night messes. Just pull off the soiled layer and you'll be back to sleep in no time!)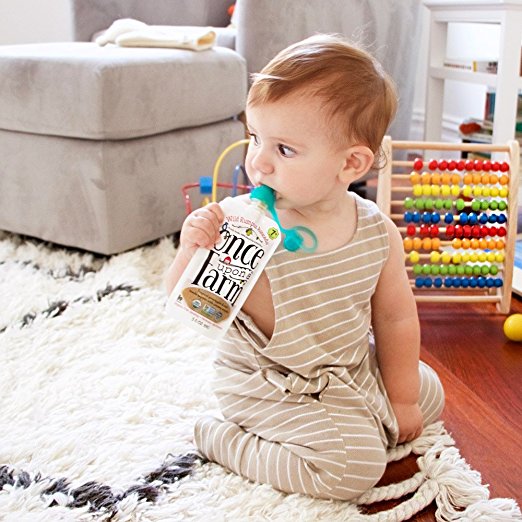 Baby food pouches are a genius invention, and I've spent much of my life savings on them. However, there is a period in a baby's life (around 6-12 months old) where these pouches can make a gigantic mess. That's why I love these pouch toppers! It allows even the tiniest tots to self-feed and keeps them clean!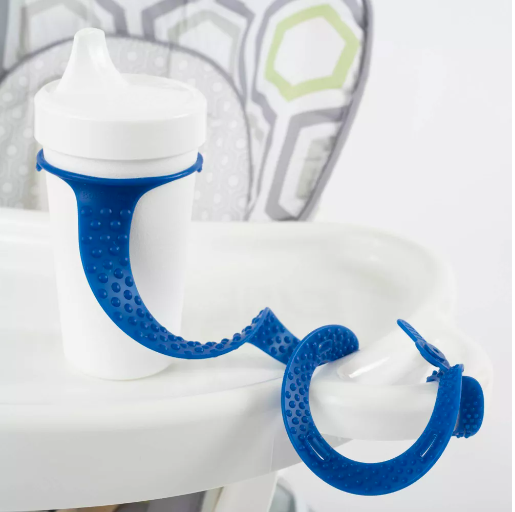 With this awesome cup catcher, keep your baby's cup clean and make sure they don't lose their drink while you're out and about. It's also works perfectly for attaching toys to a car seat or stroller!
Good luck as you embark on your parenting journey
Good luck as you embark on your parenting journey- there is nothing in life what is as challenging as it is rewarding and you will be a better person because of your child. We have many helpful resources for new parents in the Baby section of our blog. And don't miss our Ask a Real Mom series for more tip and tricks for every stage of your baby's life as well as great recommendations on all you need for the newest addition to your family.