Between having three of my own young children and attending countless baby showers over the past few years I thought I'd seen it all. That was until I found the latest and greatest baby items which featured many innovative upgrades to traditional baby gear and bright, modern styles and patterns.
Today, we've partnered with our friends at buybuy BABY to bring you part 1 of this series- the best new baby products for your newborn. These fabulous finds can be used with your child starting on day one.
Be sure to check back in a few days for Best New Baby Products: Part 2 where we'll be showcasing versatile products that can be used for many years with your child!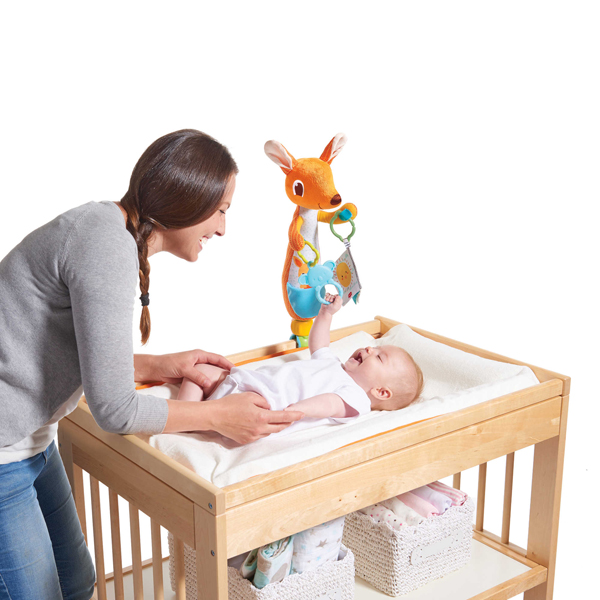 I dread diaper changes because my little guy is so squirmy and I think this cute little toy would do just the trick to keep him engaged! Its detachable connector fits on most changing tables and play yards, but also allows you to remove it for on-the-go fun.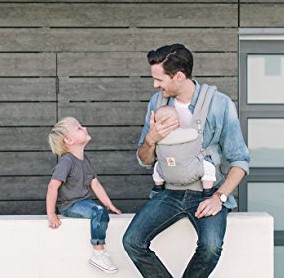 I'm a huge fan of Ergobaby carriers, (I have the original and the 360) but not a fan of the infant insert because it is so darn hot here in South Florida. I'm happy to see that there is now an Ergo that allows you to carry your baby from 7 pounds…without an infant insert!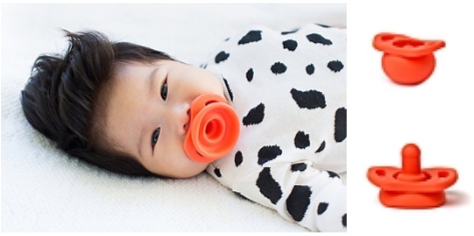 The pacifier has remained unchanged since its invention over 80 years ago…until now! Enter the Pop Pacifier. It's designed to "pop" back into its protective shell when it falls on the floor, keeping it clean and germ free. Check out their Kickstarter Video to see it in action!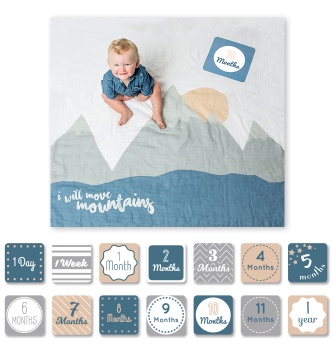 Available in three beautiful designs, this muslin swaddle blanket doubles as a beautiful photo prop. The set includes 14 age cards for easy monthly milestone photos. A lovely gift for any mom!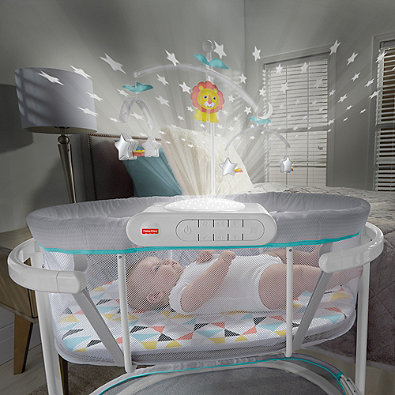 The swaying motions, vibrations, soothing music and light projections in this bassinet will have your little one fast asleep in minutes. And a sleeping baby means more sleep for you!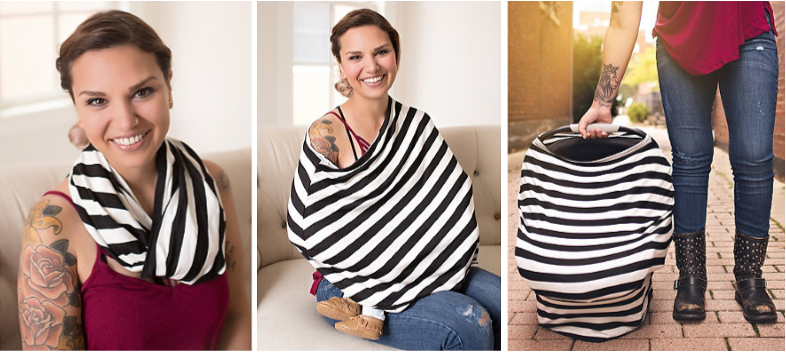 This versatile piece of fabric comes in three chic patterns. Wear it as a stylish scarf to keep it close-by for a fashionable nursing shield or protective car seat cover.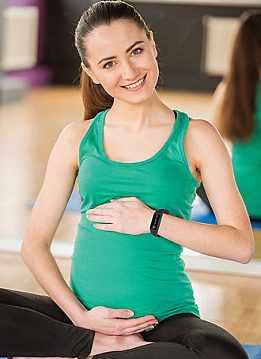 This little piece of wrist candy is a smart watch created exclusively for new moms and their babies. Starting with your pregnancy, it will help you stay organized, healthy and positive. Track your own weight, exercise, and hydration as well as fetal movements, baby feedings, diaper changes, sleep, measurements and much more.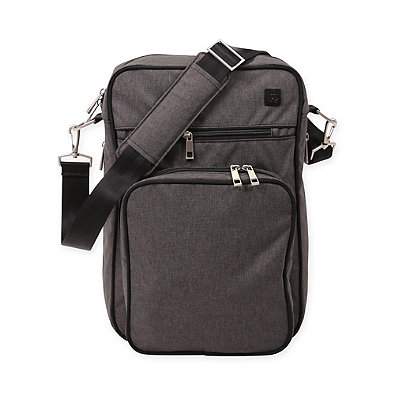 This "dad-friendly" diaper bag combines a functional design and sleek modern lines. It also has a few sweet features such as a memory foam shoulder strap and a "crumb drain" to help keep your bag clean.

Muslin is a soft, breathable fabric perfect for shielding your baby while allowing ample airflow. This car seat cover is compatible with all infant seats and features snap tabs for easy set up as well as a zipper for quick access to your baby.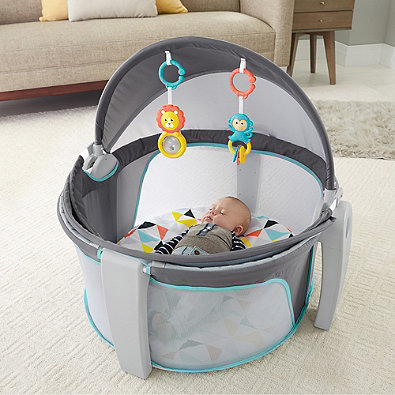 Perfect for playing or napping, this play yard quickly folds up for a trip to grandma's, a picnic or the beach. And you can relax and enjoy the fresh air and sunshine knowing that the sun shade protects your little one from outdoor elements.
Don't you want one of everything on this list? I do! All of these fantastic new items are available at buybuy BABY®– your one-stop destination for everything needed for your bundle of joy.
Whether you're first time parents or seasoned veterans just adding to your family, we highly recommend setting up a baby gift registry at buybuy BABY. They offer an enormous selection of popular baby gadgets, gear and furniture as well as many exclusives.
On top of that they have personalized in-store consultations, an excellent completion discount, and many other registry perks. Click here and in minutes you'll be adding these awesome new products to your registry.
And if you need more registry inspiration, check out our buybuy BABY Registry Board on Pinterest!