Oh the weather outside is frightful, but that little baby by your side is so delightful! Today, we've teamed up with our friends at Gugu Guru to help you keep track of everything you need to keep your little sweetie feeling warm and comfortable this winter.
There's more to think about than just mini gloves and tiny socks. You'll have to keep in mind your baby's sensitive skin and their safety in a car seat despite wearing so many layers. We're here to help with our top 9 winter baby essentials.
 All of these cute and cozy items are available at buybuy BABY®– your one-stop destination for everything needed for your bundle of joy. They offer an enormous selection of popular baby gadgets, gear and furniture as well as many exclusives. They're a great choice for your baby registry because they have personalized in-store consultations, an excellent completion discount, and many other registry perks. Add these items to your baby registry and get them in time to brave the frigid temperatures.
The Problem Solving Products Your Baby Needs This Winter
Problem: Cold Winter Nights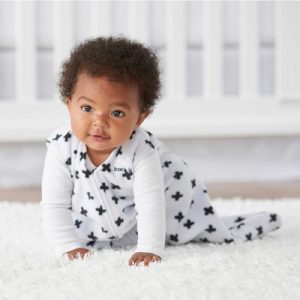 Many parents think that when the temps drop, it's time to add a blanket to the crib, however, there should be nothing in the crib except a mattress and baby! These fleece sleepsacks from Halo are a safe, cozy alternative to traditional baby blankets. The wearable blanket zippers onto your babe and makes for a toasty cocoon of warmth. Because they zipper from top-to-bottom, it makes for super easy diaper changing, too. If you've spent any time sleeping up north, you'll be wondering when they'll make one of these in your size.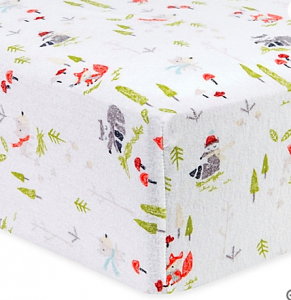 When the temperature starts to drop anywhere below 50 degrees, that's my cue to swap out my cotton sheets for a set of flannel ones. It's no different for your tiny babe. We love using flannel sheets as an added way to keep them warm and cozy when temps drop. Trend Lab has an adorable line of winter-themed sheet sets like these woodland creatures.
Problem: Chapped Cheeks and Dry Skin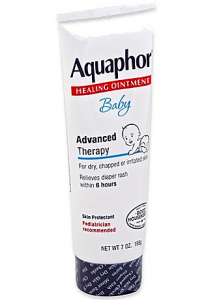 You don't want those chubby baby cheeks to be wind burned and chapped all season long!  Have no fear–Aquaphor is here. Aquaphor baby ointment is the best remedy for dry and irritated baby skin and we think it's one of the biggest necessities for your family this winter.
Problem: Keeping Baby Warm on The Go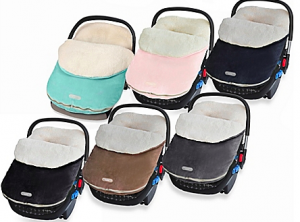 In the winter months, you'll be spending some time outdoors and you'll want an easy way to keep your baby warm. Instead of trying to wrangle a puffy coat over your sleeping baby in a car seat once you arrive at your destination, just slip this bunting over your baby carrier. This is also perfect for keeping your little one warm in the car. Did you know it is actually not safe to put a baby in a car seat with a puffy jacket on? Not only is it not safe, but if you're driving for a long time (like, to grandma's house on Christmas Eve) you don't want baby getting overheated. We love these stroller buntings because baby can be dressed cooly, while still being kept warm.
Problem: Snow and Rain Getting Baby Wet and Cranky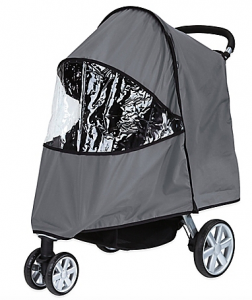 We've got your baby covered for warmth this winter, but what about snow and rain? Check out this Britax stroller cover and wash all your worries of a cold, wet and cranky baby down the drain. You'll be able to trek all over town even in a snowfall or the sprinkling rain with this gear for your stroller. We've found that this is a great item to have when traveling for the holidays, too! Sometimes you can go from one climate (like West Coast) to another climate (hello, East Coast!) and you'll need something to shield baby from the inclement weather.
Best Problem-Solving Winter Baby Clothes
Problem: Cold Hands and Feet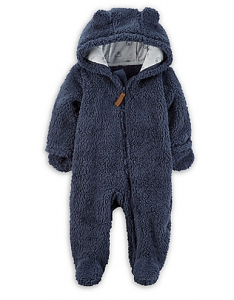 To keep your sweet babe warm all winter, pick up a baby bunting like this one by Carter's. (Available several colors for boys and girls.) The foldover hands and feet means you don't have to worry about keeping track of gloves and socks. You'll want this fleece one instead of a puffy one to ensure your baby is strapped in tight enough to the car seat. These are fantastic when it comes to babywearing – if you're heading out for a winter hike, your little one will stay warm and cozy. Bonus tip: buy it one size bigger than your usual baby gear so you can add layers underneath and baby can wear it all season long.
Problem: Messy, Muddy Clothes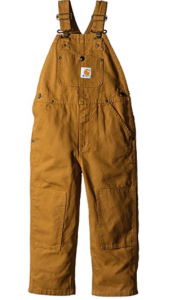 My little nephews who live in the Pacific Northwest spend 99% of their time running around outside in these Carhartt bib overalls. Perfect for all seasons, these durable and heavy duty duds are a great investment. My 6 year old nephew, Raymond, can even successfully stack 4-6 layers of other clothes underneath, keeping him nice and toasty. We love that these are gender neutral so that they can be passed down from kid to kid – these are a great investment in your child's closet!
Problem: Cold Head and Ears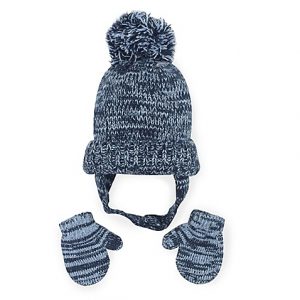 Keeping your baby's head warm will keep the rest of them warm too. Since many babies don't like hats, consider a hat with chin straps. Pick up a few and stash one in your car, one in your diaper bag and one at home so they're always available. You never know when winter will take you out on hiking trails, playing in the snow or just dashing to and from the mall.
Problem: Baby Boots That Fall Off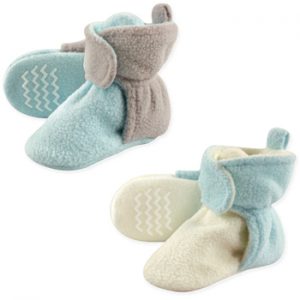 A baby doesn't need snow boots or winter boots, as they probably aren't walking in the snow or cold, but they do need something to keep their feet warm, especially on those cold mornings in the car. According to my mama friends, these fleece booties are the only ones that stay on their wriggly little ones' feet. The easy velcro feature means they're more like socks and soft enough to keep on at home like a pair of slippers.
If your baby is due this winter, take a minute to add these winter baby essentials to your registry. Then point all your family and friends to RegistryFinder.com to locate all your registry needs in one place.