As the old schoolyard chant goes: "First love, then comes marriage, then comes the baby in the baby carriage."
Our social media accounts reflect these big life moments (as well as the everyday moments in between!). And as I'm sure you've noticed, people are getting more creative with the ways they share some of life's biggest updates. So we have compiled some of our favorite ways that you can use to tell your followers that you're ready for the baby in the baby carriage!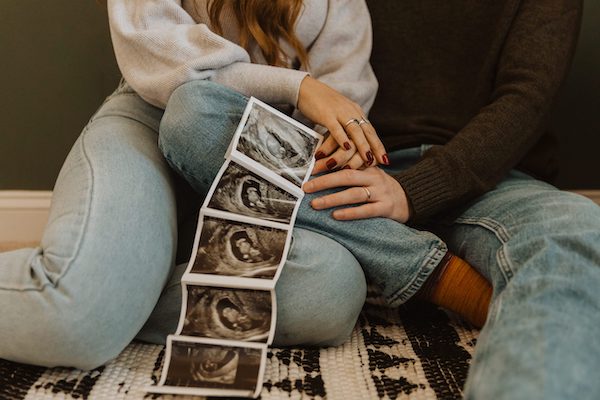 1. Sharing Your Ultrasound Image
Using baby's first picture is a tried and true way to announce your family is growing!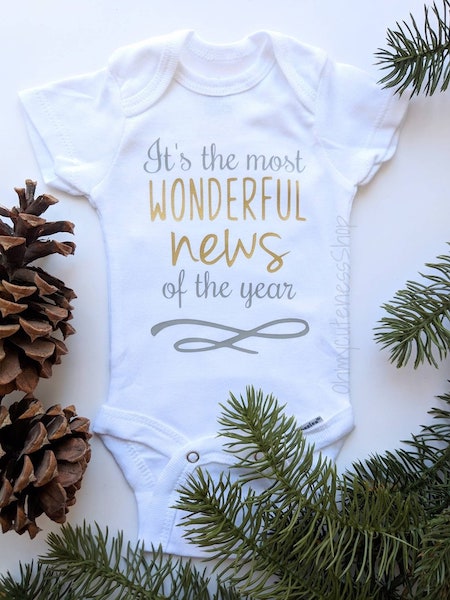 2. Most Wonderful News of the Year
With Christmas right around the corner, why not share your most wonderful news of the year with family and friends with a holiday onesie "series"? Find this onesie and other similar festive options on Etsy, and spread out some pine boughs and ornaments or Christmas lights. Maybe include an ultrasound image too; snap a picture and share your announcement! Then make a "Baby's First Christmas" post for your followers next Christmas, with the same display surrounding your onesie-clad little one!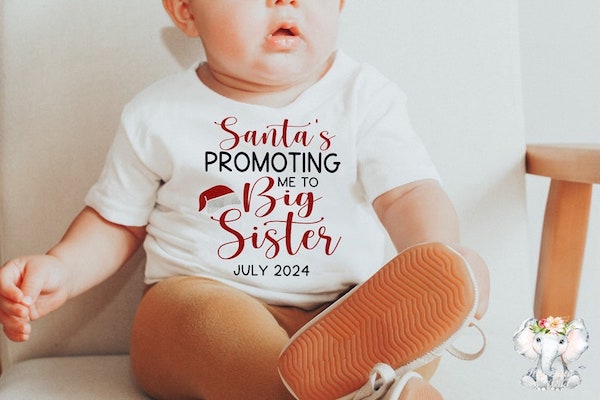 **BONUS: If you find yourself ready to announce baby #2, make the holiday post series a new tradition with a different kind of onesie!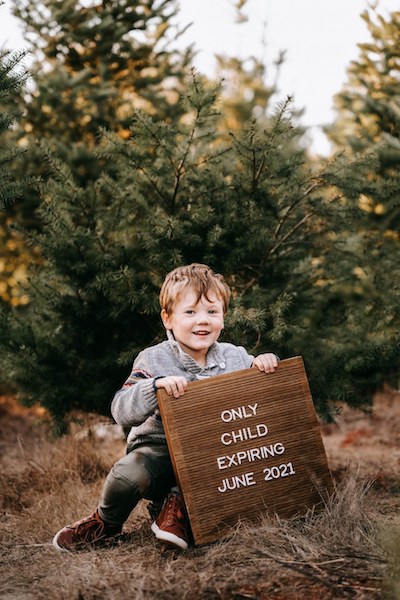 3. Only Child Expiring
If you're announcing the arrival of baby #2, why not give an expiration date to your first one's "only child" status?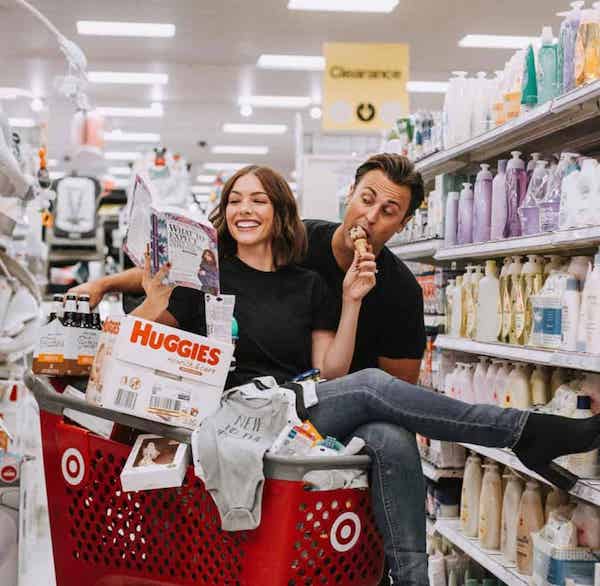 4. A Baby Shopping Spree
Fill up your cart with diapers, wipes, and baby clothes and snap a picture while in the baby aisle to let everyone know you're getting ready for baby!
Have fun adding a clever caption to your post. Here are a few ideas to get you started:
"Full cart; fuller hearts!" Baby (insert last name) coming (insert due date)!
"Shopping Spree for 3!"
"Diapers and onesies and wipes, oh my!"
"Our Target runs will look a little different in 9 months!"
"Expecting a new little shopping partner (insert due date)"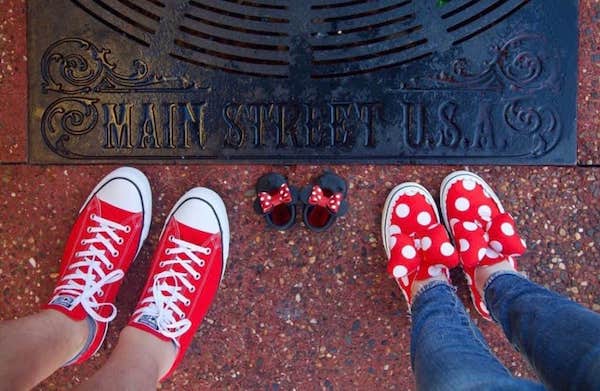 5. Disney Baby on the Way
Are you a Disney fan?? Share your magical news in the happiest place on Earth!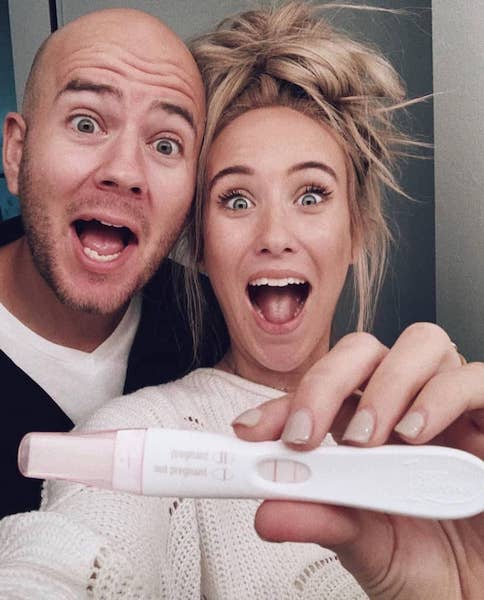 6. First Reaction
Take a selfie with your spouse and the positive pregnancy test to show your own initial reaction to your exciting news!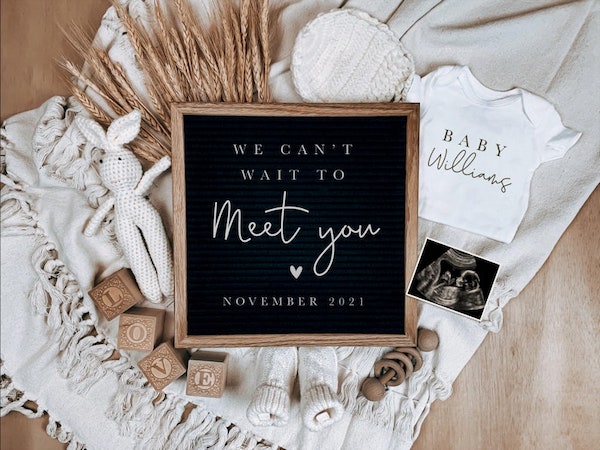 7. A Cute Flat Lay
Set up a seasonal flat lay with a letter board to share your happy news! We've all seen them in our social media feed, but maybe we didn't know what it was called: that perfect bird's eye image of those carefully arranged objects. We see catchy outfits laid out with shoes and jewelry or a "quiet time moment" with our coffee mug, Bible, and journal. Why not set up a baby announcement in the same way? Arrange your news on a letter board placed on a blanket and surround it with wooden blocks, a baby hat, ultrasound picture, and tiny baby booties. Then snap a picture from directly above and voila: a baby announcement flat lay!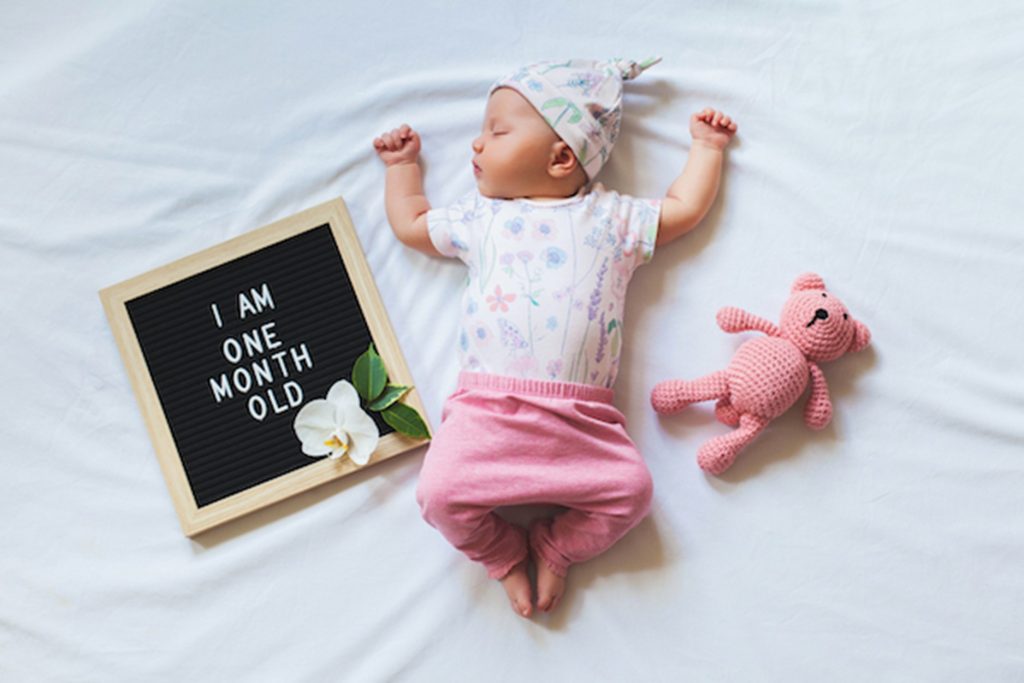 **BONUS: Use the same letter board for all those soon-to-be monthly milestone social media posts! But don't expect the "flat lay" displays to last once baby is on the move! Here's my tip: have the board and any other props ready to go before you sit baby in the shot!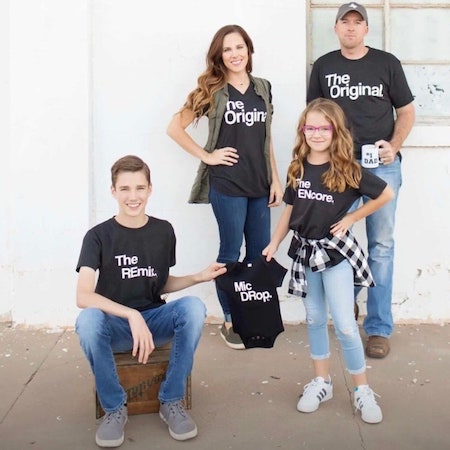 8. Family Shirts
Have some coordinating or matching shirts made for every family member, including the tiniest soon-to-be member! Find these super cute shirts on Etsy! And don't forget to post an updated family picture with the Mic Drop wearing her onesie!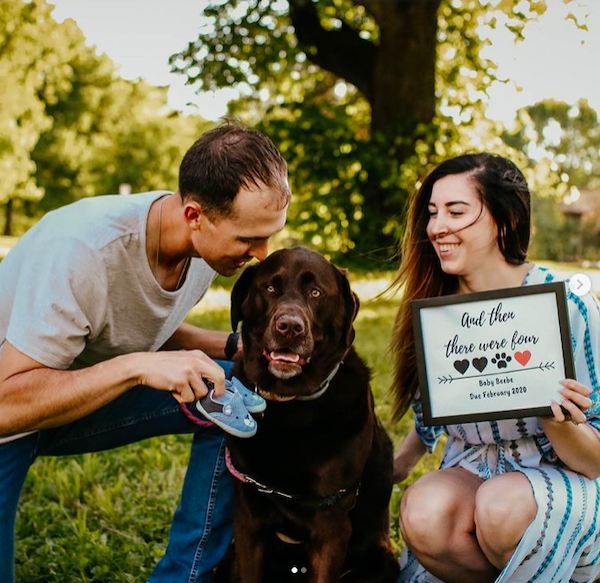 9. Include Your Fur Baby
If your pup is used to being the "only child," he may be in for the biggest surprise of anyone! Include baby's big "furry" brother (and future protector!) in your baby announcement.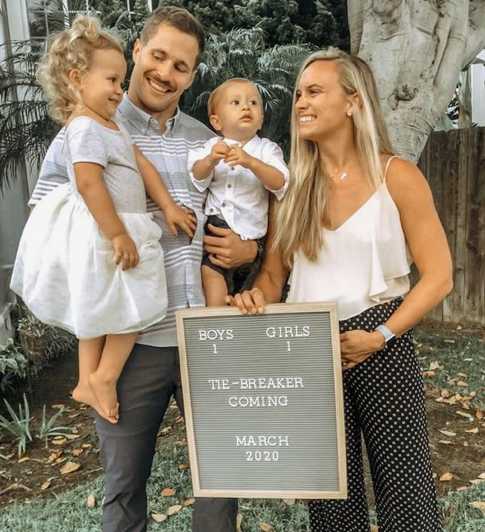 10. The Tie Breaker
If you have an even split between the girls and boys in your home, announce the arrival of the tie breaker coming soon!
So many cute and fun ideas to choose from! Before posting your announcement on social media, make sure the VIPs in your life are the first to know; there are some pretty sweet ways to share the news with grandparents and siblings in person too (when possible), but I think we've also gotten pretty good recently at all things FaceTime and Zoom!
Start Planning
And after the initial excitement of your announcement, it's time to start planning! The GiveIt blog has so many resources for baby showers, creating baby registries, setting up baby's nursery, and much more! We even have an Ask A Real Mom series where we poll our readers and followers to get the latest advice and tips from real moms like you! Congratulations! And Happy baby planning!