For those who post pictures of their meals, outfits, and all of life's little moments, sharing something as life-changing as your pregnancy may seem like a no-brainer. But if you're not the type to post all of the details of your life on the Internet, you may wonder if an online pregnancy announcement is for you.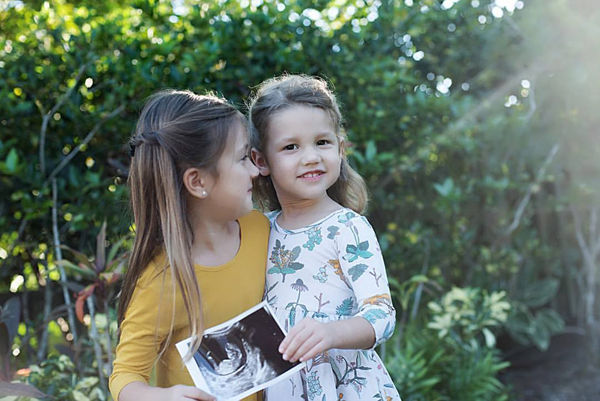 Why Announce Your Pregnancy on Social Media?
A fun Facebook or Instagram announcement is a great way to share your joy with a large number of people who you might not get the chance to "bump" into to show off your "bump" in real life. Also, I found that sharing my pregnancy online helped me reconnect with old high school and college friends. Many of us had lost touch over the years, but were suddenly expecting at the same time! Sharing the pregnancy and baby stage of life together rekindled a few old friendships, and was a definite perk of going public with the news.
When to Share the Big News
Traditionally, many couples choose to wait until after the first trimester (around the 12 week mark) to announce publicly. While you may choose to share with family and friends before that point, I would hold off on posting online until you've crossed into your second trimester.
On to the Fun Part: 10 Cute Pregnancy Announcement Ideas!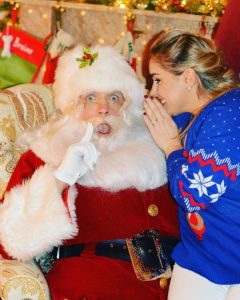 "Not-so-Secret Santa"
Since it's holiday season, I had to put this one first on the list! Head to the mall and recreate this photo-op: just think, next year, you'll have a little one to place on Santa's lap!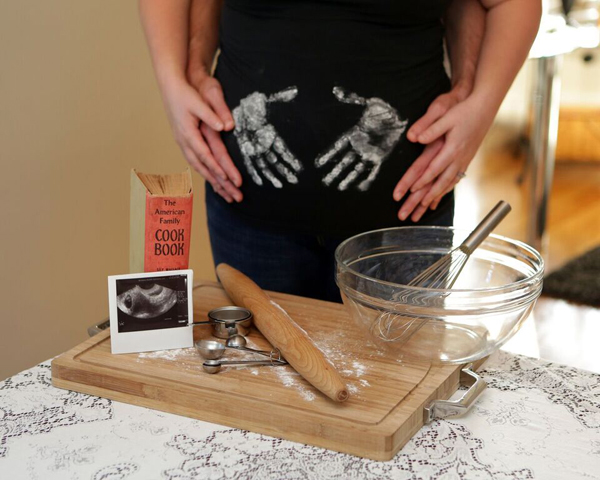 Bun in the Oven
Whether you enjoy spending time in the kitchen or not, here's a fun way to say that something's cooking!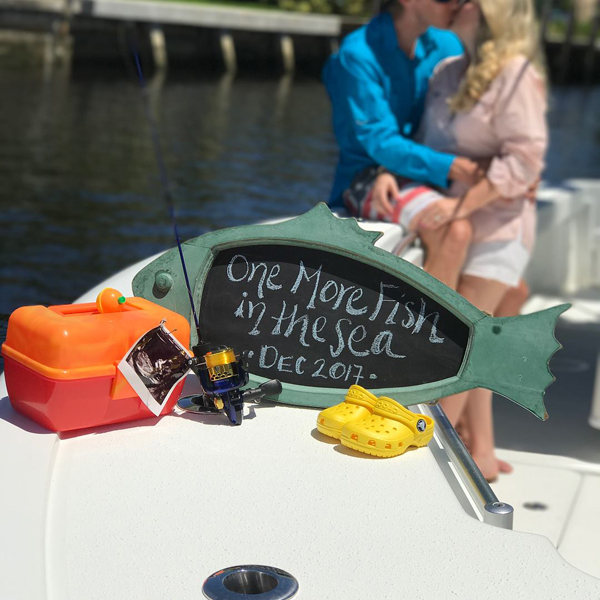 One More Fish in the Sea
Let the world know you've got a baby onboard!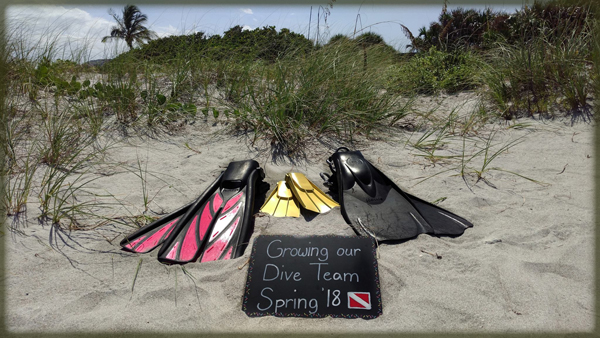 Diving into Parenthood
In keeping with the nautical theme, if you and your partner are into water sports, this is a "fin-tastic" idea!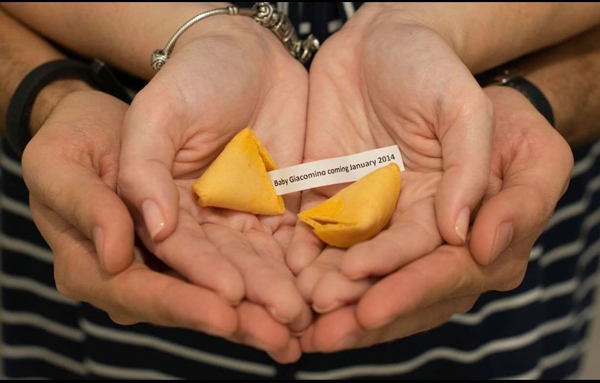 Good Fortune
Here's a sweet way to share your family's good fortune!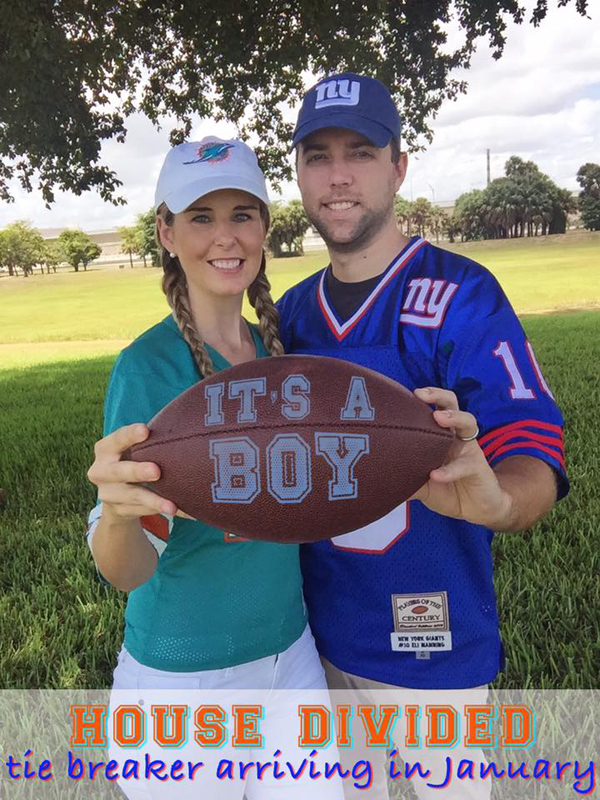 Tiebreaker
Are you huge football fans? Let everyone know you're adding a new player to the roster!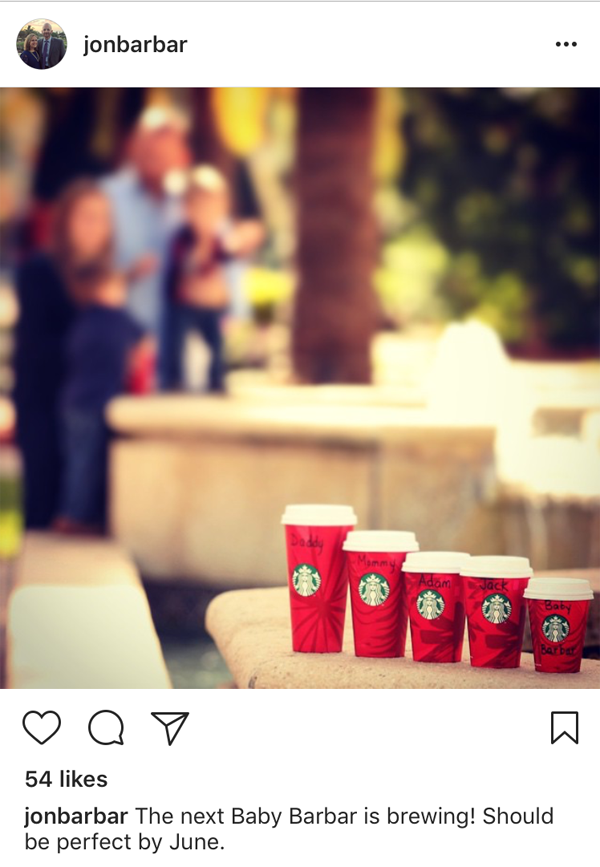 A Baby is Brewing
If you look closely, there's a Starbucks cup for every member of the family, including a little one marked for, "Baby!"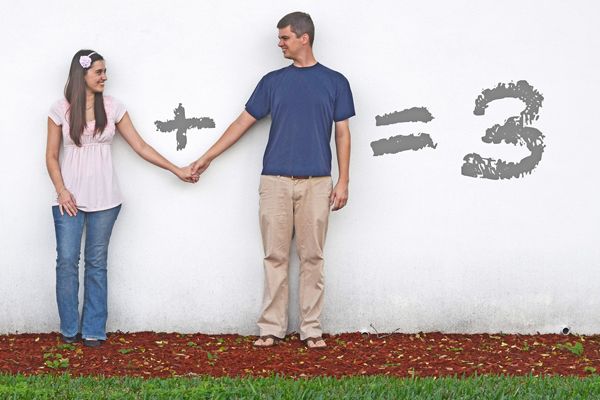 New Addition
Something's not adding up—until you notice that mom counts for 2!
This couple kept adding to the formula for their next pregnancies–watch the numbers grow!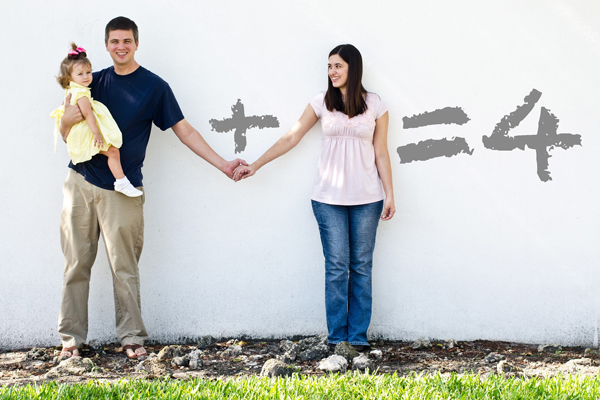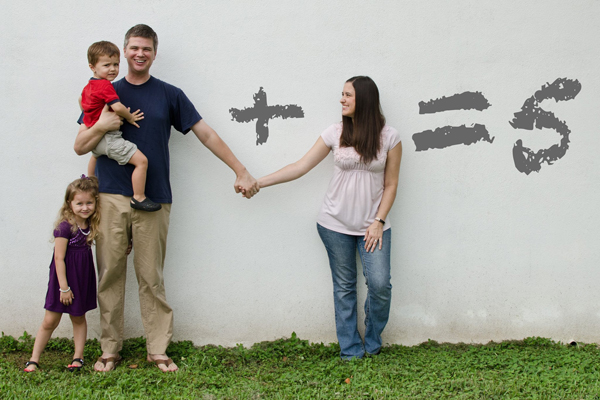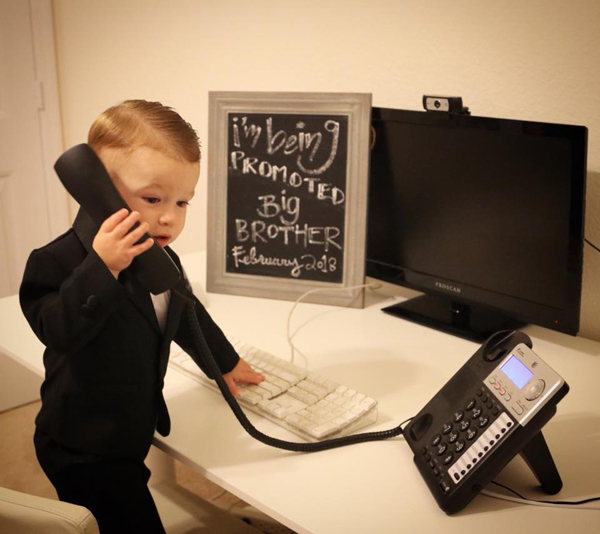 Getting Promoted!
He might not be climbing the corporate ladder just yet, but he's definitely moving up in the world!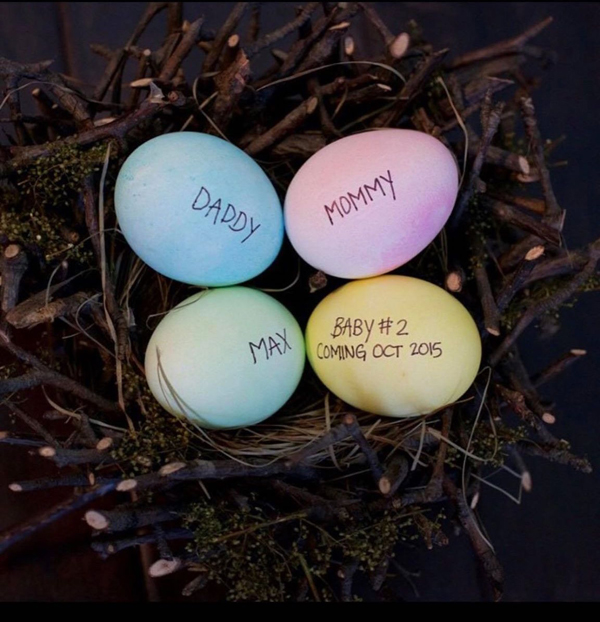 About to Hatch
Perfect for Easter, this is an "egg-cellent" way to say that you're making room in your nest for one more!
Feeling Inspired? Before You Click "Share"…
Make sure you've told the VIPs in your life in-person! Your parents, in-laws, siblings, and your employer should hear the news from you, not their newsfeed.
Do you have a close friend struggling to get pregnant or who has recently suffered a miscarriage? Reach out personally before posting your good news online. A quick conversation or phone call lets them know that you're sensitive to their feelings as they long for a turn to share good news of their own.
We want to see your Pregnancy Announcements!
If you tried one of the ideas above, or have a new idea to share, use the hashtag #rfbabynews so we can see your big announcement!
We Love Babies!
From providing the perfect baby registry checklist to helping plan the baby shower, the GiveIt blog is filled with great info for moms-to-be and anyone looking to find the perfect baby gift!
Not quite ready to share the good news? Pin this for later!