When a couple decides to have a small wedding, it can sometimes be confusing to the rest of the family as to how they can share in celebrating their big day.
Dear Cheryl,

My daughter and her fiancé have decided to have a very small intimate wedding inviting only very close friends and immediate family, excluding many aunts, uncles, and friends. It's their special day and they will have the wedding of their dreams.

I was wondering if it was considered good etiquette to send wedding registry information to family and close friends who are not invited to the wedding? I know that many people understand and respect this beautiful couple but would have loved to share in their wedding day – I just don't want to offend anyone by this, but I also know that many of them want to send them a gift. Thanks for your advice.

Best,

Margaret
---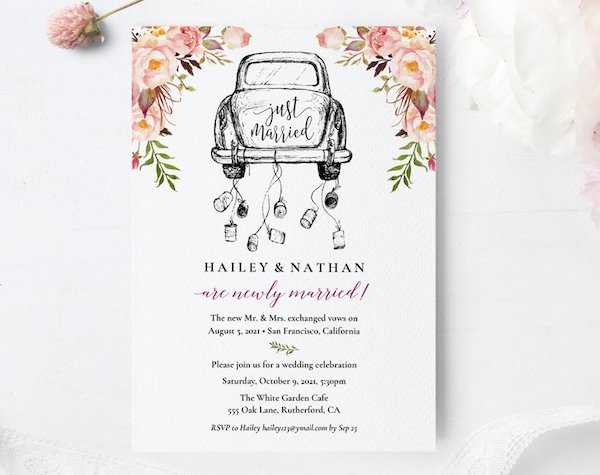 ---
Dear Margaret,
It would not be considered proper etiquette to send wedding registry information to anyone, even close friends and family. I'm sure your motivation is to be helpful, but there's no need to worry. If your loved ones want to send a gift, they will reach out and ask where the couple is registered.
Let's back up and review some basic wedding gift etiquette — If someone is invited to a wedding, they should send a gift, whether or not they can attend. If one is not invited to the wedding, they are not expected to send a gift. It's fine that your daughter is choosing to have a small wedding, but with less guests come less gifts. If you send registry information to your friends and family that are not invited to the wedding, they will feel you are asking for gifts and will most likely consider that rude.
However, it is customary to send wedding announcements right after the wedding to those that you want to inform, but were not able to invite. Registry information is never included on any wedding correspondence, whether an invitation or wedding announcement. An announcement doesn't carry the same obligation for a gift as an invitation, but it does let people know that they are important to you.
Some people that receive announcements do choose to send a gift. The wedding announcement is usually sent anywhere from a few days to a few weeks after the wedding. I think this would be your best course of action. There are many nice options, like the one above, available at claudiaowen.
I hope your daughter has a wonderful wedding and a very happy marriage.
---
If you have questions or comments about this post, or about gift giving, bridal shower, baby shower, or wedding etiquette, please comment below or email [email protected]
Questions in this column are received from readers. They may be edited for spelling, length and grammar, or to remove sensitive information. However, we are careful not to alter the intent or content of the question.
Cheryl Seidel is an etiquette writer and the founder of RegistryFinder.com, an intuitive search engine that helps gift givers quickly and easily find online registries for weddings, baby showers, graduations and more.
This post contains affiliate links. We may be compensated if you make a purchase by clicking on one of the links. Thanks for your support!