Destination weddings sound fun and romantic until you're asked to be a bridesmaid. Then all the practical thoughts set in! Here's a recent question from a bridesmaid who is "in over her head" for her best friend's destination wedding.
Dear Cheryl,

My best friend is getting married next month and she decided to have a destination wedding. She told us the total cost would be around $1,500, and I told her I would go no matter the cost, as she is my best friend. I ended up paying about $1,900 for four days in Mexico, which seems like a lot of money for the trip. Also, she is requesting that we pay for our bridesmaid dresses on top of what we have paid for the trip. I'm not sure how to take this, but I think that they should at least be paying for the bridesmaid dresses. We didn't have a bridal luncheon, and really nothing has been done for the bridesmaids. I understand that this is not about us, but I almost feel taken advantage of. Who do you think should pay for the dresses?

Thank you,
Ashley
---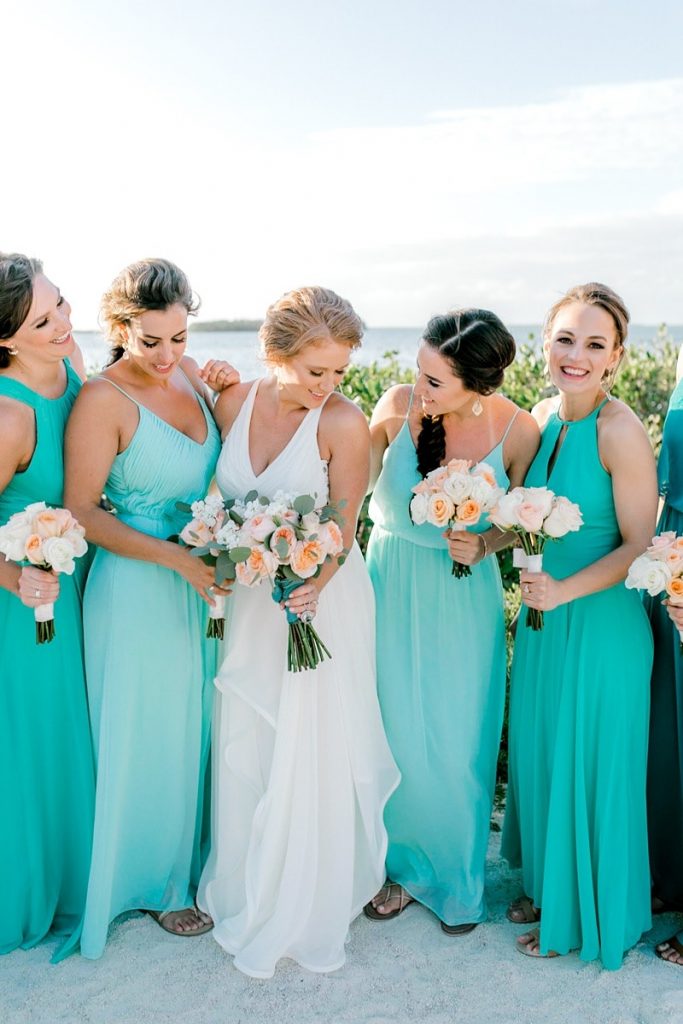 ---
Dear Ashley,
Destination weddings can be expensive for guests and members of the bridal party. I recommend that all costs be discussed before one agrees to participate in a wedding, but it's easy to be caught up in the emotion of the moment, and who can say no to their best friend, right?
While it seems logical for the bride to pay for the bridesmaid's dresses, long-standing etiquette tradition is that a bridesmaid covers the cost of her dress. Personally, I feel it would be nice if your friend offered to pay for the dresses, but she might not even think to offer. For the full list of "who pays for what", view my blog post, What Costs Should the Bride Cover for Her Bridesmaids?
On the other hand, it is also traditional for the bride to cover the cost of lodging for out-of-town attendants. From what I've been hearing from bridesmaids, this point of etiquette is either unknown or somehow doesn't apply to destination weddings, which I don't understand. It does seem as if your friend made an attempt to inform you of the costs up front, but obviously she under-estimated some of the expenses.
Also, the bridal luncheon is an optional pre-wedding party that can be hosted by either the bride or her attendants. It is one way a bride can show appreciation for her attendants, and it is usually held anywhere from one day to a few weeks before the wedding.
If you feel it's appropriate, I recommend that you talk with your friend. Explain that the costs are more than were estimated, and ask if she might be willing to help. Basically, you're committed. You told her "you would go no matter the cost" and apparently she is taking you up on that, but please try not to let any resentment ruin your friendship. Good luck; I hope you are able to enjoy the wedding, building life-long memories with your best friend.
---
If you have questions or comments about gift giving, bridal shower, baby shower, or wedding etiquette, please comment below or email [email protected].
Emails in this column are received from readers. Emails may be edited for spelling, length and grammar, or to remove sensitive information. However, we are careful not to alter the intent or content of the question.
Cheryl Seidel is the founder and President of RegistryFinder.com, an intuitive search engine that helps gift givers quickly and easily find online registries for weddings, baby showers, graduations and more.