You've heard it said time and time again, "The days may be long, but the years are short." As a first-time Mom, I admit, I was a little naive (or possibly in denial) about how quickly time does pass. It wasn't long before the tiny newborn that was placed on my chest in the hospital went from napping in his bassinet to exploring every inch of our home!
While making sure your home is baby-ready may seem intimidating, we are here with our top babyproofing essentials to help give you peace of mind.
Smoke Detectors and Carbon Monoxide Detectors:
Let's start at the top! An essential step in making sure your home is a safe environment is making sure your smoke and carbon monoxide detectors are functioning properly. It is recommended to test these devices once a month and to replace the batteries twice a year. While we understand that it may be difficult to get a good night's sleep once your little one arrives, making sure these devices are properly installed with new batteries can help ease your mind.
Updated Security System:
Getting your home ready for your little one can extend beyond just the interior. Updating and installing a new home security system is a great way to make sure your home is a safe space morning and night. The Ring Alarm 5-Piece Kit is a customizable system with various features to help put your mind at ease. Ring also offers a video doorbell system that can aid in letting your visitors know that once you're finished feeding your little one, you'll be down to answer the door!
First-aid Kit/Grooming Kit:
Unfortunately, as a mother of little ones, the occasional sickness or scraped knee is inevitable, and having a first-aid kit stocked with the essentials is key. Whether it's determining if your little one has a fever, using the baby-safe nail clippers, or having to rid your baby of icky boogers, The American Red Cross Deluxe Baby Healthcare and Grooming Kit has all you need to handle life's minor emergencies which makes it an excellent addition to your registry!
Baby Gates:
Living in a multi-level townhome, a baby gate was my first babyproofing purchase shortly after that "yes+" appeared on that pregnancy test. I wanted to ensure we were used to navigating our daily routines with a baby gate in place. Whether you live in a multi-level home or just need to section off a safe play space for your little one, baby gates can serve many purposes and are essential in the babyproofing process.
Outlet Covers:
Outlet covers are an inexpensive yet essential tool in your babyproofing journey. Considering most outlets are within reach of your newest explorer, the Safety 1st Plug Protectors come in a pack of 36, making babyproofing your outlets a breeze!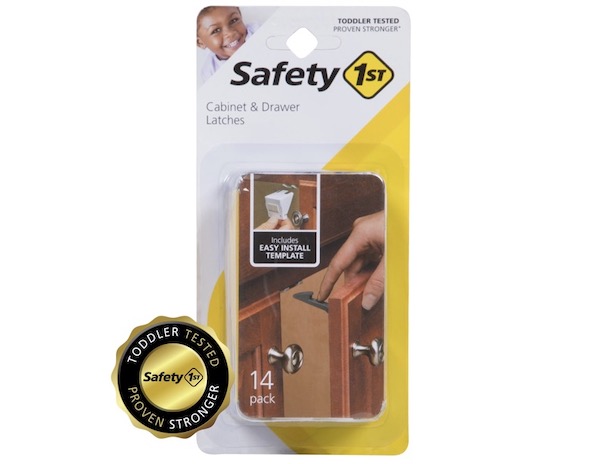 Cabinet Locks:
As a first-time mother of an active toddler, I was not prepared for how often my little one would enjoy opening and scoping out my kitchen or bathroom cabinets. For this babyproofing task, we recommend Safety 1st Cabinet and Drawer Latches. This easy-to-install item will help protect not only your great-grandmother's fine china but also your beauty and paper products. In addition to securing your cabinets and drawers, placing a basket with books and toys in the kitchen and bathroom can help distract your busy buddy while preparing dinner or taking some time to pamper yourself!
Furniture Anchors:
No one can prepare you for the moment your little one learns to crawl or how they beam with joy and pride while taking their first steps. You simply blink, and your newborn has turned into the fastest, most curious little one right before your eyes. With that said, having your furniture properly anchored to your walls will provide a safe environment during these exciting milestones. We recommend the Furniture Anchors 10 Pack on Amazon for this babyproofing task.
Finger Pinchers Door Stopper:
What better way to involve your little one in the babyproofing process than with these Finger Pincher Guard Cartoon Animals! With over 2,000 reviews on Amazon, these Finger Pinches can protect your little one from, you guessed it, pinching their fingers in their nursery or bedroom doors and toy cabinet drawers. They add a fun element to your home and can serve as an educational lesson in identifying various animals and the sounds they make!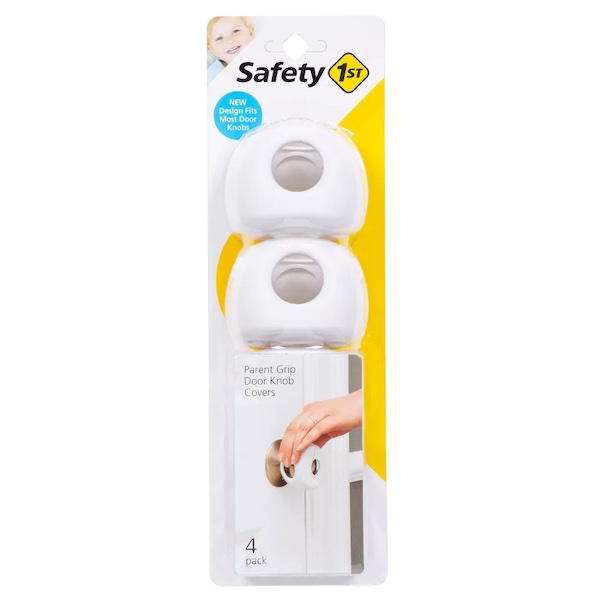 Door Handle Covers:
I'll never forget the day my little one learned to open our bathroom door. I left him with a bowl of snacks and his favorite show on repeat, and I quietly snuck away to freshen up one morning. Not more than a few minutes into my morning routine, I heard the wiggling of our bathroom door handle. Once that door swung open, the face of my proud little toddler squealing "Mama" made any frustration I had about being unable to get ready in peace disappear. From that moment on, closing the doors to areas we did not want our little one venturing into was simply not enough. Enter, door knob covers and lever locks! Problem solved!
Corner Covers:
With learning to crawl and walk come inevitable bumps and bruises. The tried and true corner covers are a surefire way to avoid injuries from the edges of your dining room or coffee tables. We love these customizable corner guards! Whether you're searching for a 12 or 32-pack, L-shape or round, this product has all you need to help secure those sharp edges and protect your little one.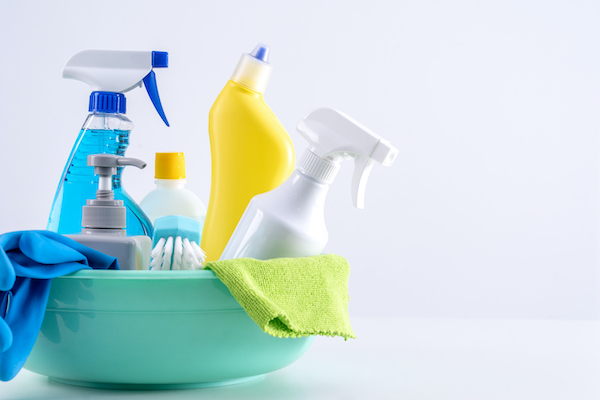 Storing Medications, Cleaners, Alcohol, etc.
Last but certainly not least, a crucial step in babyproofing your home is securing all medications, cosmetics, cleaning supplies, alcohol, and firearms in a baby-proof compartment out of your little one's reach. This step is essential to babyproofing and should be completed long before your little one is on the move.
Most, if not all, standard cleaning products have bright and inviting packaging, tempting for your little ones. By securing these products with the Cabinet and Drawer Latches mentioned above, simply placing your medications in a box with a child-proof lid, and storing your alcohol in a cabinet out of your little one's sight and reach, you are creating a safe environment for your little one to explore.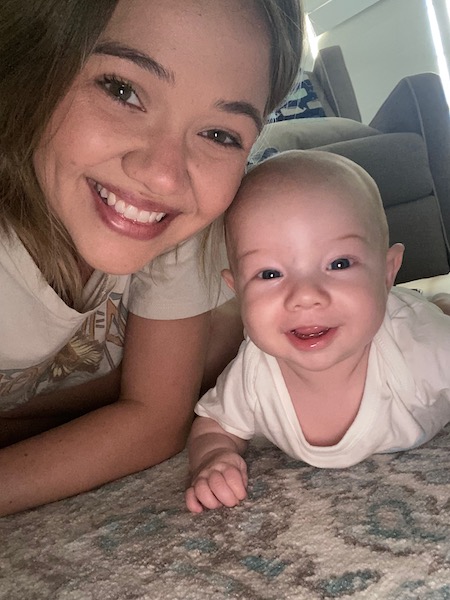 Be Attentive
When it comes to babyproofing your home, being attentive to your quickly growing little one is something money can't buy. Whether laying on the floor with your infant as they learn to roll over for the first time or following behind as they take their first steps, these moments of cold coffee or an untouched lunch are just for a season. Soon enough, the outlet and door covers will be removed, the finger pinchers will be taken down, and the boxes used to store your cleaning products will be packed full of baby clothes. Enjoy these moments, for they will become memories in the blink of an eye.