Crash! I quickly turned to see my precious little firstborn, who had just started crawling, with the kitchen cupboards wide open and my favorite set of glass nesting bowls shattered all around him. Without hesitation, I picked him up from among the broken glass, tearfully cleaned up the mess (yes, I cried!) and immediately called my husband to let him know, it was time to babyproof our house!
Six years of parenting and two more kids have made me a baby proofing "expert" (and yes, those are definitely air quotes!). Today I'm going to share my own experiences as they relate to securing your home for your curious little one. The biggest thing I've learned is that you may think you have everything secured until your child finds the one thing you don't. We've teamed up with our friends at buybuyBABY® to bring you the best products to help you keep your infants and toddlers safe!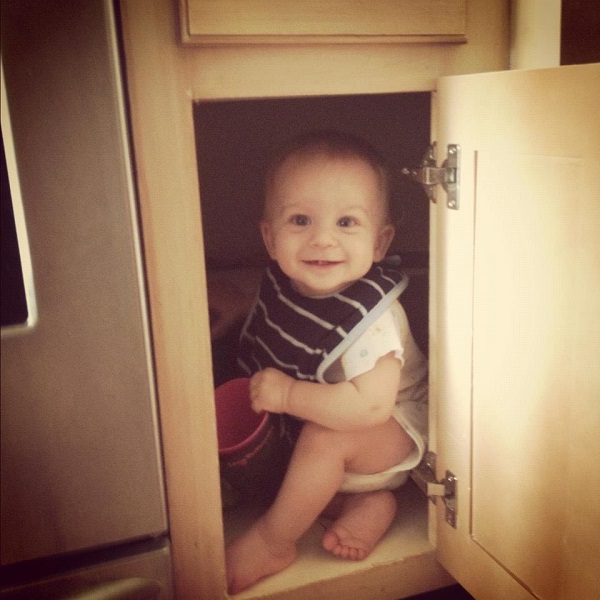 1. Kitchen and Bathroom Cabinets
After the tragic nesting bowl incident, the first things we secured were the kitchen and bathroom cabinets. We tried a couple different latches and locks, but we often found them hard to unlock. Then, my husband brought home this magnetic lock with key. These adhesive locks are easy to install and definitely childproof, while not being mommy proof.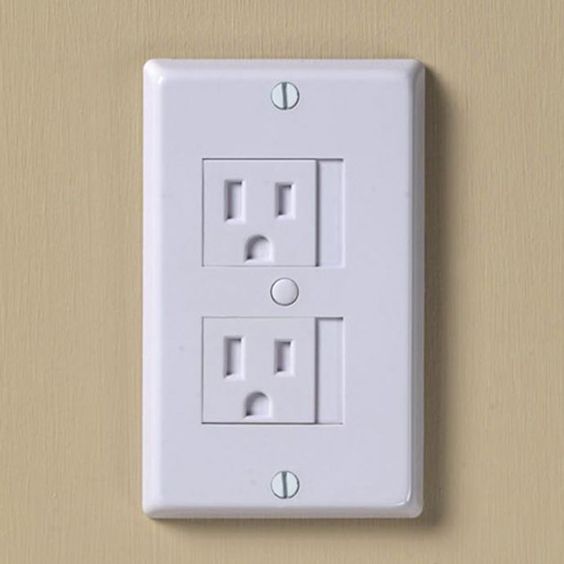 2. Electric Outlets
If your kids are anything like mine, they will be obsessed with electrical outlets! My kids would stick anything they could find in an outlet. We first used the basic little plug covers, but I found some difficult to remove and others my sons could easily remove. These universal outlet covers were a great solution! You simply slide the cover when you want to plug something in and when you unplug it the cover automatically closes shut.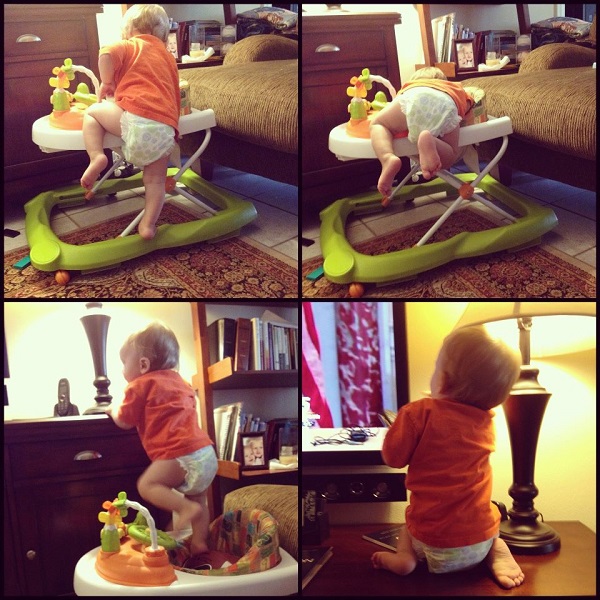 3. TVs and Large Furniture
Before my oldest son could walk, he could climb- on everything! The day I watched him climb up his walker and on top of our TV stand, was the day I realized how potentially dangerous this was. We secured all of our bookshelves, TV, dressers and any other furniture that he could possibly climb with these heavy duty straps.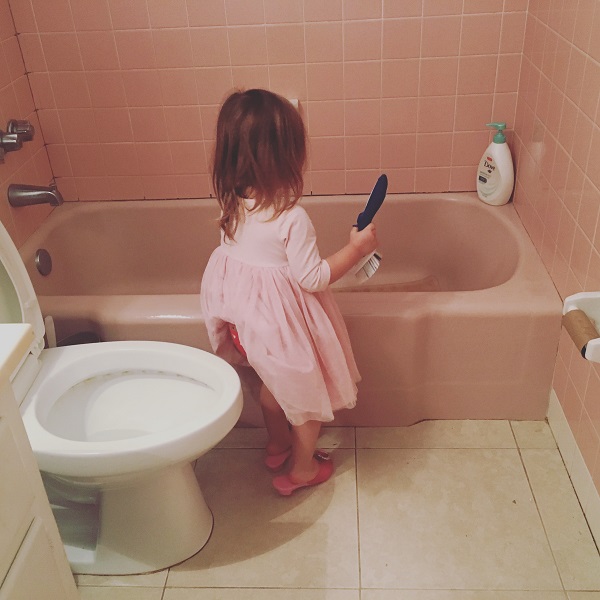 4. Cleaning Supplies and Toilets
If you have kids, I'm sure you've had your own "bleachable moment." Mine came the day I walked into the bathroom to see my daughter cleaning it on her own. While I was proud of her for taking the initiative, I was also living in my very own Clorox commercial. Sure enough, she was using cleaner and toilet water (mostly toilet water) to clean the bathtub.
Since then, we've kept our cleaning supplies in a locked cabinet and we also started using a toilet lock to keep the toilet water IN the toilet and my little one OUT!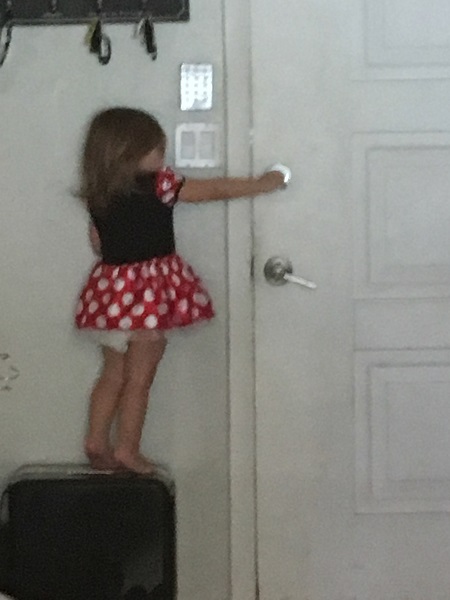 5. Exterior Door Locks and Bolts
From the time she could walk my daughter has been a professional escape artist. The day my husband and I watched her push her Duplo table over to the door, unlock the door, push the table back to its original place, open the door and try to walk out, we knew we were in trouble! The solution? A chain door guard!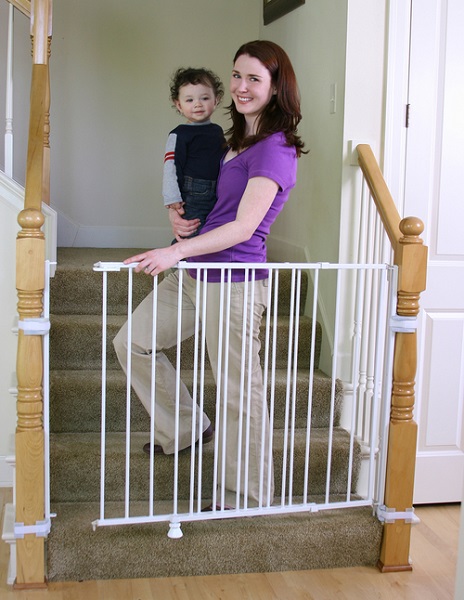 6. Stairs and Gates
My kids LOVE stairs! They are fascinated by the process of walking, crawling and trying to jump up and down them. Thankfully, we don't have stairs in our home, but we have plenty of family and friends that do. Having a baby gate is essential to keep your little ones away from this favorite climbing (or falling) adventure. Don't forget to get two gates- one for the top and one for the bottom of your stairway!
Don't Wait- Start Baby Proofing Today!
While we all have that Great Aunt Gertrude who says, "You don't need to baby proof. Just tell the kids not to touch anything – that's what I did and they turned out fine", your little one's safety is too important to take that chance. There is no way to prevent all accidents from happening, but being proactive about baby-proofing your home will help make those accidents a lot less likely. So, don't delay making your home as safe as you can for the ones you love most.
Need more baby proofing ideas? Head on over to buybuyBABY for all of the top baby proofing products to make your home as safe as can be for your little one.