At RegistryFinder.com, we provide our readers with information regarding the most efficient and convenient baby tools and products, assisting you in creating your ideal registry. But most importantly, we strive to keep you informed on safe, reliable products that you can be confident in using with your family.
It's important to us that our readers know about product safety standards and that you know how to stay updated on recalls and ever-changing CPSC (Consumer Product Safety Commission) requirements. We also want to provide you with tips on how to babyproof and create safe spaces in your home!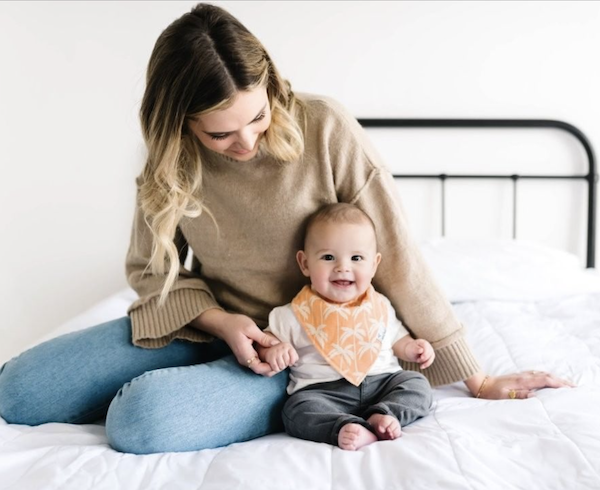 As a first-time mom, I worried one of my baby-registry items would be deemed dangerous, and I would unknowingly use a recalled item. With my second child, I was very confident in my previous research, so I didn't question the safety of our baby gear.
However, my ignorance was even more dangerous, as new studies come out every day regarding infant health and safety, and standards are updated consistently. Some of the products I used with my daughter were not recommended to use by the time my son was born, just 2 years later! I realized it's incredibly important to stay up-to-date with baby product safety info. After all, our first priority as parents is to keep our families safe.
Baby Safety 101:
As soon as you receive a baby item from your registry, be sure to register it (forms are included in the product manuals), which will make it possible for the company to alert you, should a product you own be recalled.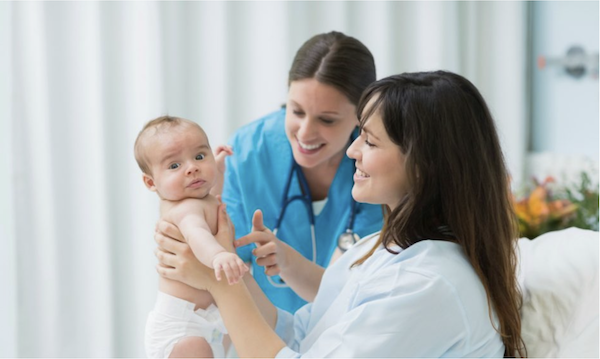 After having a baby, you'll be bombarded with motherly advice, from avoiding Red 40 dye to sticking to organic dairy. One of the ways to get all of the most critical safety information regarding your baby is to take a prenatal class during pregnancy. These are typically offered by your local hospital. You'll learn how to swaddle, administer infant CPR, review safety information regarding vehicles and aquatics, and more. You may even have a chance to meet with a lactation specialist before delivery and receive excellent breastfeeding tips. Also, take advantage of the nurses and lactation specialists at the hospital during delivery. They are a wealth of information!


Another incredible resource for child-safety information is the American Academy of Pediatrics. In addition, frequent check-ups with your pediatrician will also help you stay informed on child safety, their developmental milestones, etc. Check out HealthyChildren.org for more information.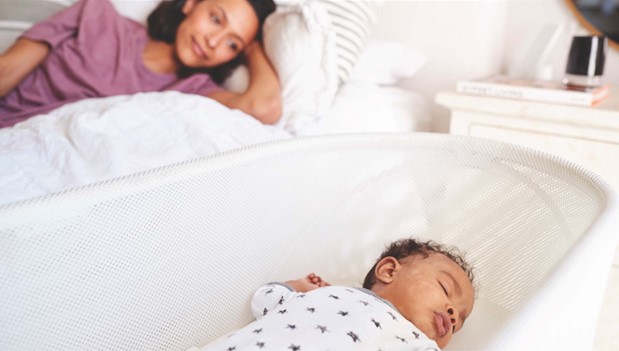 The United States has a branch of government called the CPSC (U.S. Consumer Product Safety Commission), which identifies products with "unnecessary risks" to consumers. It holds high product expectations to keep citizens safe, and the CPSC informs readers of safety recommendations and product recalls. Since these standards and product-recall information change quite frequently, the CPSC recommends you download their app, register for notifications, and subscribe to their recall update emails.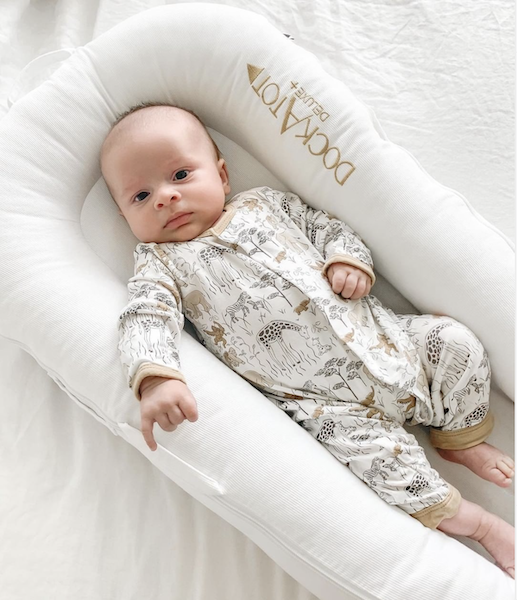 Sleep Safety
When my daughter Audrey was born, I fell in love with the Boppy Newborn Lounger and was later devastated to learn that these were proven unsafe. I let my baby sleep in that for hours; she'd relax and enjoy being able to see the world, hanging in her little pillow. But, after multiple babies rolled out of them, Boppy recalled all the loungers. In fact, many inclined sleepers have experienced the same fate of being recalled. A similar product on the market and current best-seller is the DockATot. Though this one lays flat and is still deemed safe to use, these types of loungers are no longer recommended for sleep. Ultimately, your baby needs to be constantly supervised unless she's on her back, with no toys or blankets, and without fabric walls/bumpers to prevent suffocation.
As I mentioned before, these guidelines have changed frequently throughout the years due to updated research. Our mother's generation had us sleeping on our tummies, surrounded by blankets and toys! Refer to the CPSC website "safe sleep" to get acquainted with current bedtime advice.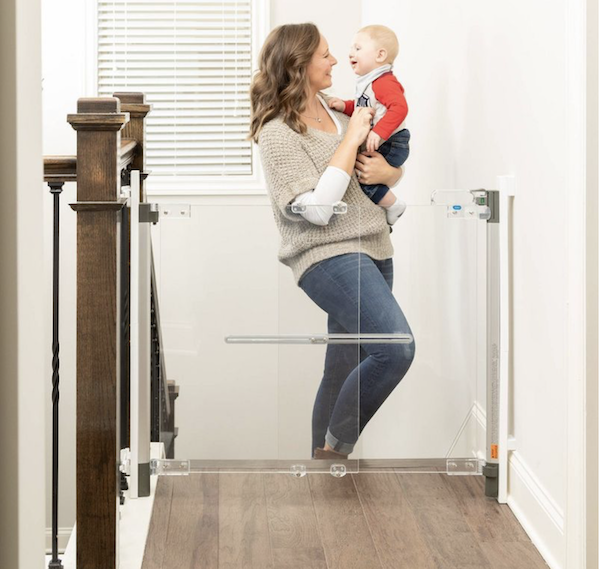 Baby Gates
I'll admit I was one of those mom's that drug her feet when it came to installing baby gates. The pool, the stairs… putting up those gates felt so confining. Ultimately, the peace of mind of keeping your baby safe is worth the eyesore of the typical baby gates, such as the Regalo Baby Gate.
If you're really struggling with the aesthetic and are willing to splurge for protection, check out the new Qdos Crystal Baby Safety Gate. Boy, I wish these were on the market when my daughter was little! Safe and savvy!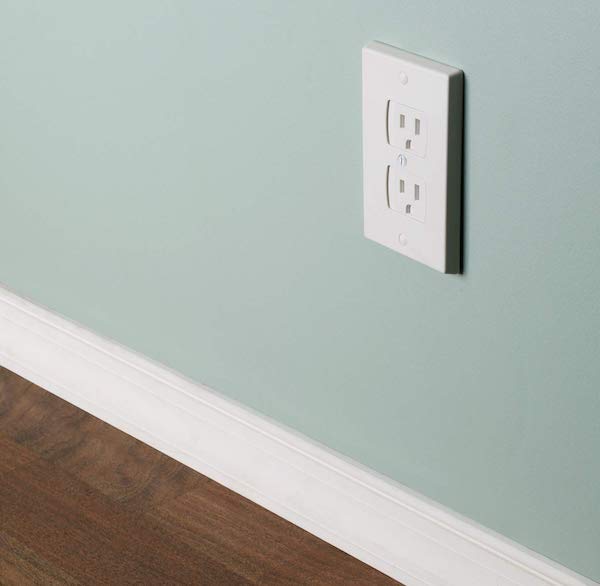 Outlet Covers
Of all the outlet covers on the market, I love these Self-Closing Outlet Covers because you'll never have to replace or interchange them! Nice and simple baby-proofing solution.
Door locks, toilet latches, and stove knobs are also important baby-proofing elements to make your house a safe haven for your children!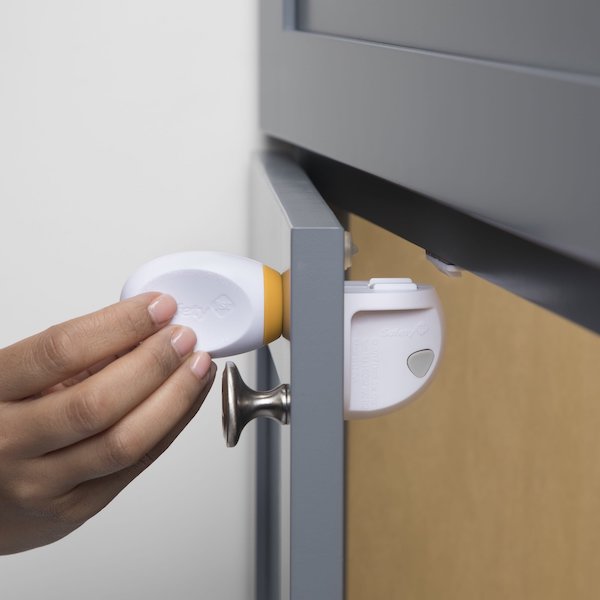 Cabinet Locks
Now that my son is 20 months old, his favorite game is rummaging through my cabinets and spilling cereal, scattering dishes, pouring the dog's food on the floor, etc. You can imagine what a thrill this is! Surprisingly though, it's not my favorite activity! The clean-up adds to my "to-do" list, and his rearranging presents a big safety hazard as some of our cabinets contain medications, cleaning supplies, and other inedible items.
I highly recommend the Safety 1st Magnetic Lock System to keep your little ones from playing hide-and-seek under your sink. If you have concerns about misplacing the magnetic key (thanks, Mommy brain), these adhesive locks are also a great option!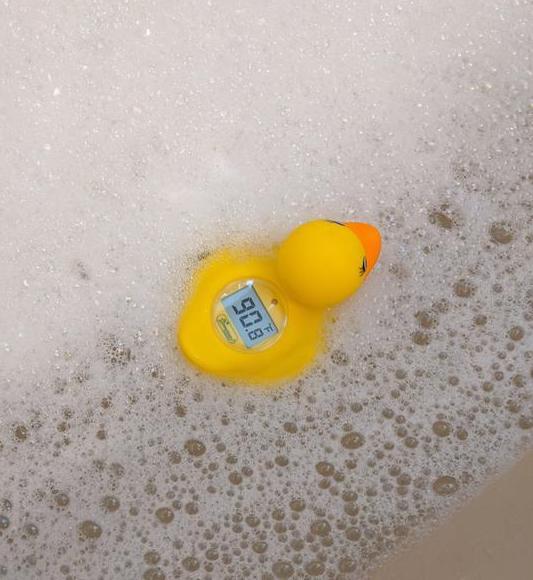 Water Thermometer
A cute safety item worth registering for is the Dreambaby Duck Thermometer for bathtime!
Its red and green lights indicate if the water is too hot or cold for your baby.
"Handy tip: The American Academy of Pediatrics recommends aiming for bath water around 100°F." –BuyBuy Baby Instagram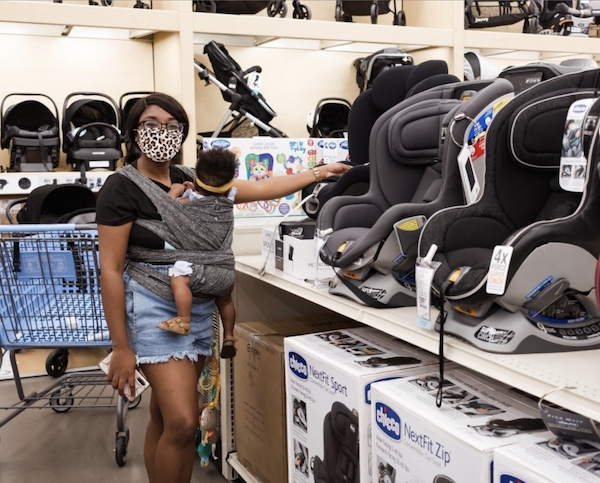 Car Seats
Last but certainly not least, I'm compelled to share safety information on car seats. You can find pages of information regarding various car seat brands and styles, but don't overlook important safety ratings listed on the NHTSA (National Highway Traffic Safety Administration) website.
The one tip universally preached through my hours of research is that rear-facing is the safest for all children, not just infants! That's why we purchased the Evenflo EveryStage DLX car seat, which accommodates rear-facing passengers from 4 to 50 lbs! So, my 4-and-a-half-year-old is still safely seated backward, which better protects her neck, spine, and head in the event of a crash.
According to the NHTSA, 46% of car seats and booster seats are used incorrectly. Some of this has to do with improper installation of the seat. If you're a first-time parent, visit your local police station, as most stations will have a deputy inspect your car seat (for free) to verify that your car seat is correctly installed in the vehicle.
Safety First!
There are many do's and don'ts to baby safety, which can be extremely overwhelming. Below I provided a quick-tip chart to keep it all in one place!
| | |
| --- | --- |
| DO | DON'T |
| Place baby on her back to sleep | Use a used crib built before 2011 |
| Mount furniture to the wall | Have baby sleep in your bed |
| Install safety gates for pools and stairs | Have baby sleep with blankets or toys |
| Cover outlets and lock up chemicals and medicines | Use a swing or lounger for sleeping |
| Install car seat rear-facing | Leave baby in a swing/lounger unsupervised |
Being a mom comes with a lot of responsibility. Your child's safety should be the highest priority when considering a crib, car seat, or any other baby item for your registry. Babyproofing and staying current with CPSC recommendations will ensure you're providing a safe and healthy environment for your growing family. Here at RegistryFinder.com, we value our readers like family, and we want to protect your children as our own. We hope this information has given you confidence in our ability to recommend reliable products from trustworthy companies to see you through your years of parenting!