No matter how different we may seem, parents everywhere have the same goal: to keep our babies happy, safe, and well-taken care of—and there are about a million products that offer to do just that, both at home and on-the-go!
2018: A Year of Innovation
This year, there are even more innovative baby products to add to your research list, but before you feel overwhelmed, know that we've done the hard work for you! Our team, in partnership with buybuyBABY®, has curated a list of the latest cutting-edge products for eating, sleeping, and play that we hope will help you accomplish that goal of a happy and healthy baby!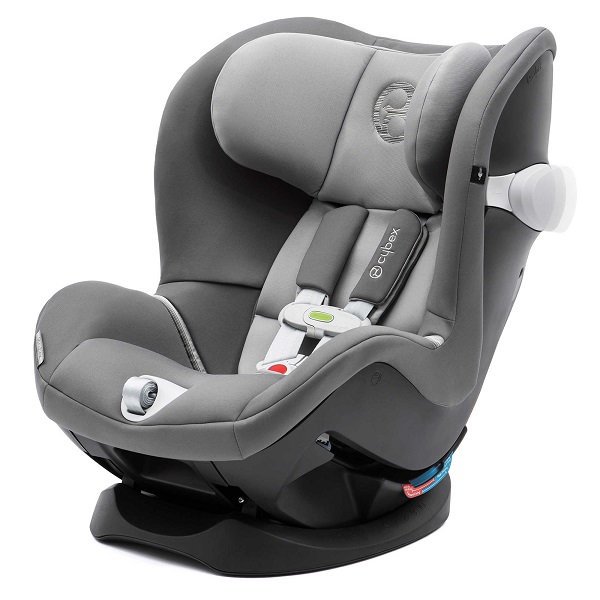 Never Worry About Leaving Baby Behind
What makes the Cybex Sirona M Sensorsafe 2.0 Convertible Car Seat groundbreaking is its sensor system connected to your smartphone. SensorSafe 2.0 provides an essential alert to your smartphone when the driver accidentally leaves the child behind in the car; your child unbuckles themselves while the vehicle is in motion; the back seat has become too warm or too cold; and when your child has been seated for too long. In addition to the life-saving technology, this car seat has convenient features like a cup holder, magnetic belt holders to keep straps in their place, a removable infant seat, and belt installation routing paths that allow you to quickly install the car seat in a vehicle. $329.99
Track Your Baby's Sleeping
Parents love the reporting features of wearable monitors, and the Sproutling allows you to track your baby's sleep tendencies and create a custom profile. This innovative monitor incorporates an array of options including alerts when your baby is asleep, awake or rolls over. $249.99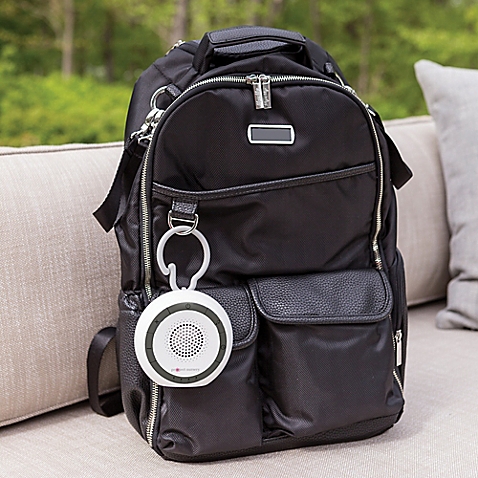 Soothe Your Baby Wherever You Go
On the go or at home, the Project Nursery Portable Sound Soother has 6 pre-loaded sounds to soothe your baby. It clips to a diaper bag or stroller for convenience. Use the constant-on setting or set the timer for 15-, 30- or 60-minute use. It even glows in the dark! $12.99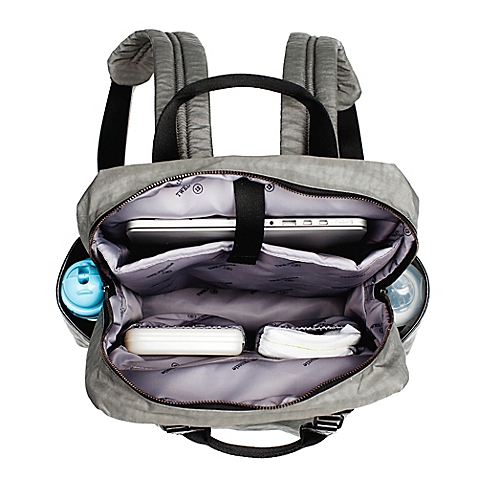 A Diaper Bag for Your Stuff, Too!
Perfect for the stylish, busy mom or dad, TWELVElittle's Unisex Courage Backpack Diaper Bag isn't just about fashion—it's amazingly functional too! With plenty of room for baby essentials, there's also a space for a laptop! Available in black, gray, and olive. $189.99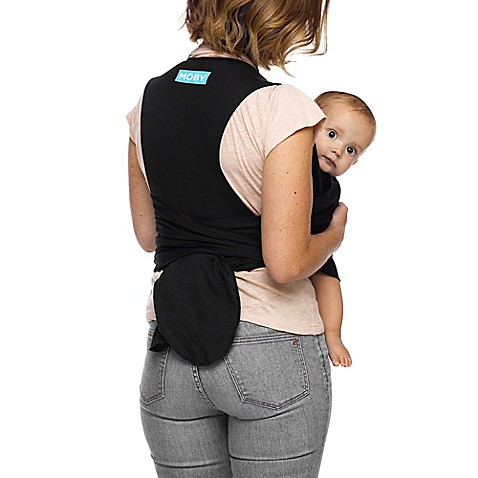 A Baby Carrier that Fits Everyone Perfectly
You know that feeling of climbing in the driver's seat, only to remember that your husband drove last, and now you have to adjust your seat and mirrors? I get the same annoyed feeling when my husband has used the baby carrier and I have to readjust all the straps. Say goodbye to those frustrations with the Moby Fit–it goes on like a tee shirt, easily adapting to different body types! $54.99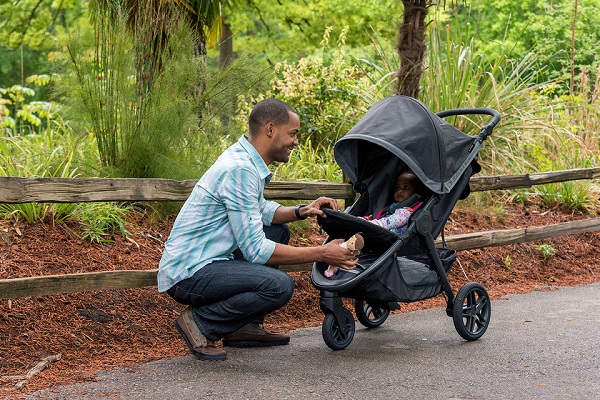 The Stroller that has it All–and Folds with Just One Hand!
Britax's latest addition to their stroller line is the B-Free®, with seven storage pockets, extra large front-access storage basket, an expandable canopy with SPF and a magnetic closure peek-a-boo window, and all-terrain rubber tires. Purchase the travel system for use with the Endeavours Infant Car Seat, and use the upright, multi-position seat for toddlers. I have this stroller, and my favorite part is the easy one-hand fold! $359.99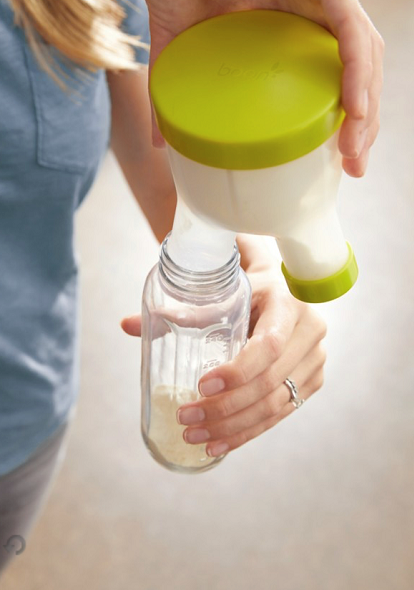 Making Bottles is No Longer a Mess
Finally: it's possible to make a bottle (or three!) without making a mess! Boon TRIPOD's large twist-off cap allows for easy filling and the three narrow legs fit perfectly into bottles for spotless transfer every time. Holds formula for (3) 8 oz. bottles and screw-on caps make cleanup a snap. $5.99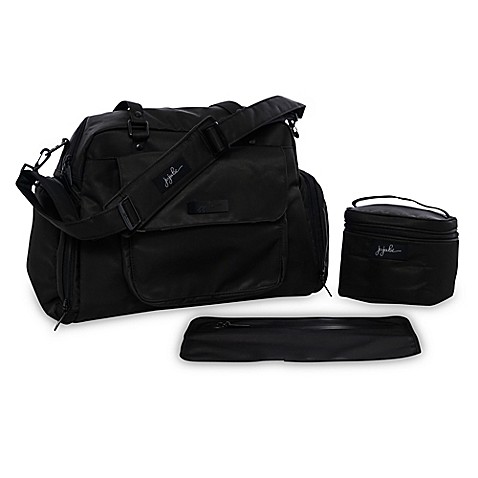 Everything You Need to Pump on the Go!
Pumping on the go just got a lot easier (and more stylish). The Ju-Ju-Be® Be Pumped Pump Bag is cute and convenient, with a spacious interior for your pump, a mini cooler that fits four bottles, a wet bag, and a mat that allows you to create your own sanitary pumping station wherever you go! $199.99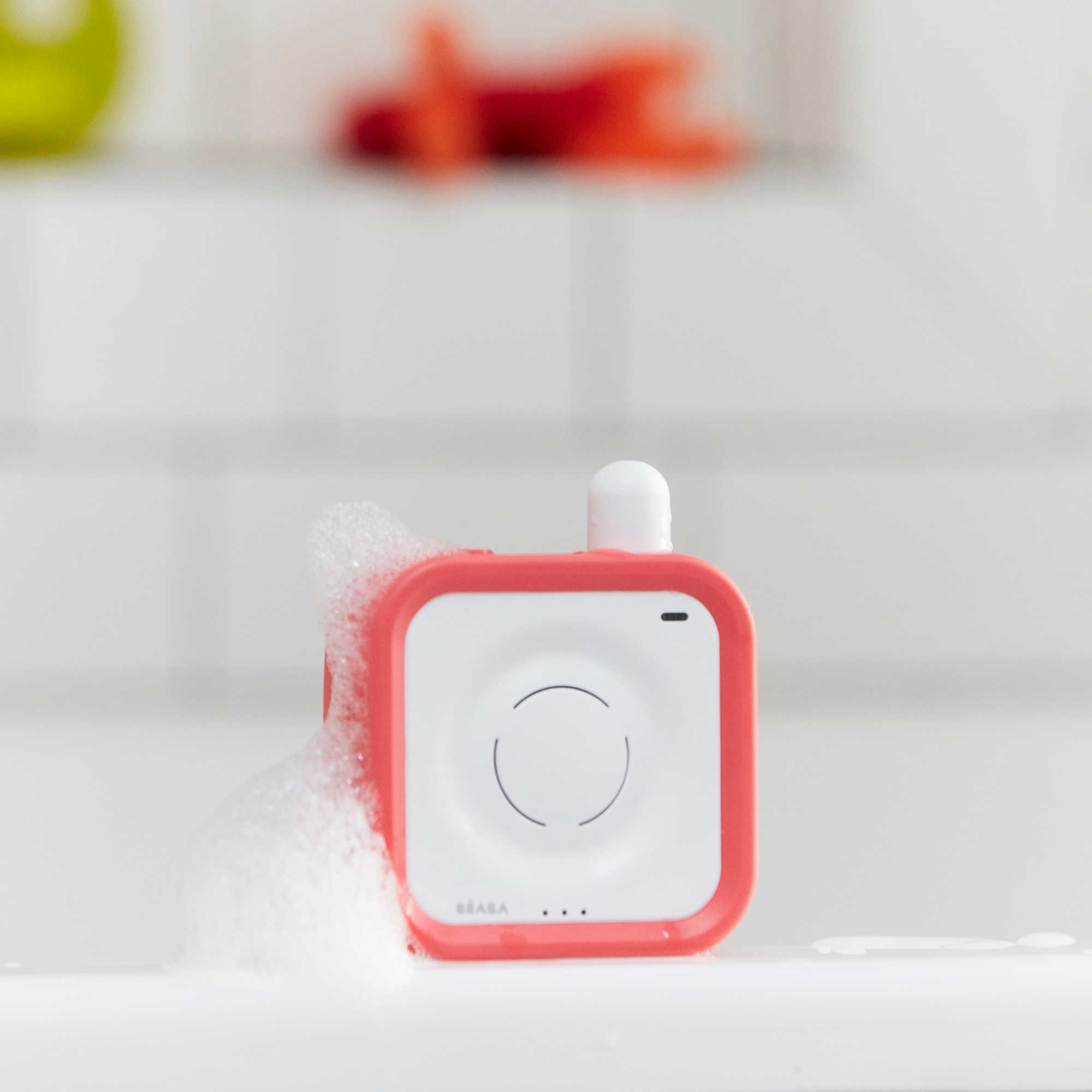 The Perfect Monitor for Traveling Families
The Beaba MiniCall Audio Baby Monitor is virtually indestructible—it's shockproof and water resistant, meaning it's perfect for clumsy parents like me! And its compact size means it's the perfect travel monitor. $59.99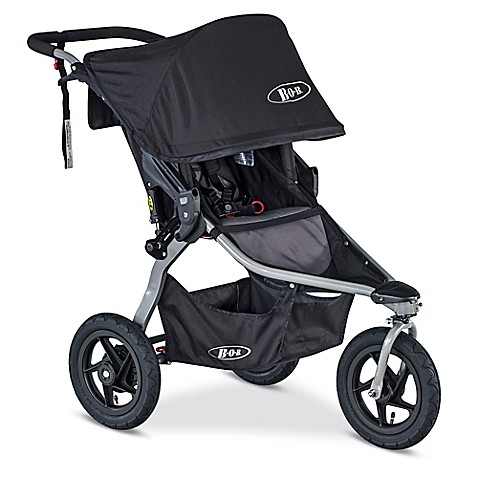 An Affordable Jogging Stroller
The people have spoken, and BOB has listened: the BOB Rambler Jogger stroller is the company's response to consumer demand for a more affordable jogging stroller. The Rambler has all of the performance features of the original (lightweight, ultra smooth ride), with less of the bells and whistles. $359.99
The Plate Your Kids Will Want to Clean
Innobaby's Din Din Smart Bus Platter makes meals at home or away easy and more fun. Made of durable stainless steel, the bus-shaped plate is divided into 5 compartments, so it's perfect for introducing different foods and keeping them separate. Available in green, pink, or blue. $19.99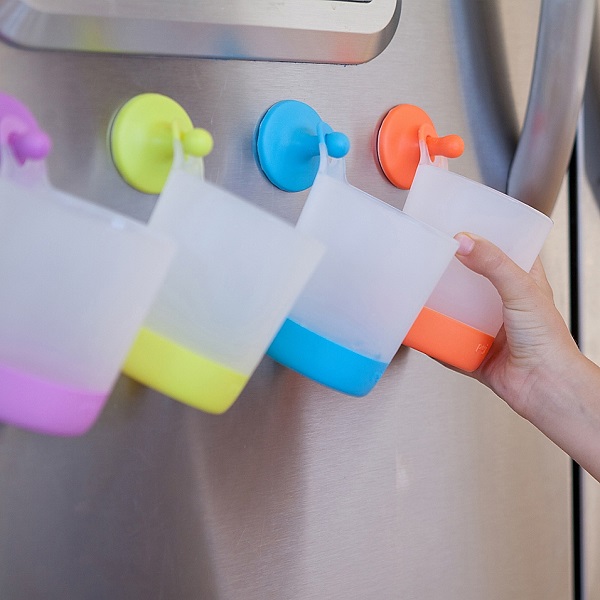 The Cup Your Kids Can Find
"Mommy, I'm thirsty!" That request can set off an intense (and annoying) search for a missing cup that often ends in getting a new cup, and having to wash approximately 823 different cups at the end of the day. Of course, I'm exaggerating, but if you know how I feel, then you're probably just as thrilled as I am to discover the Puj Fridge Cup: a 7 oz. cup with a flexible loop that can stick to your fridge, so that your little one can help herself! $18.99 for two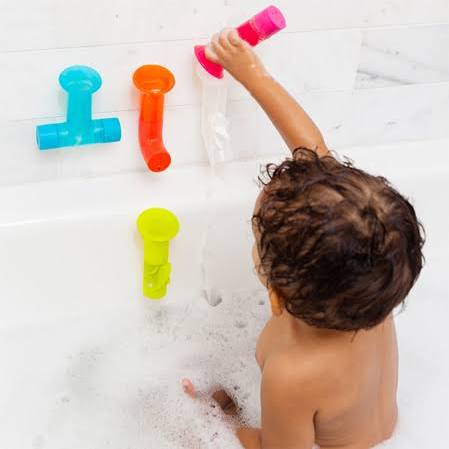 Bathtime Fun
Your little one will get a kick out of leaky pipes during baths with the Boon Pipes Building Bath Toy Set. Featuring 5 colorful pipes to be used together or separately, these fun toys will give your child loads of scooping and pouring fun in the bathtub. Such a fun gift idea! $14.99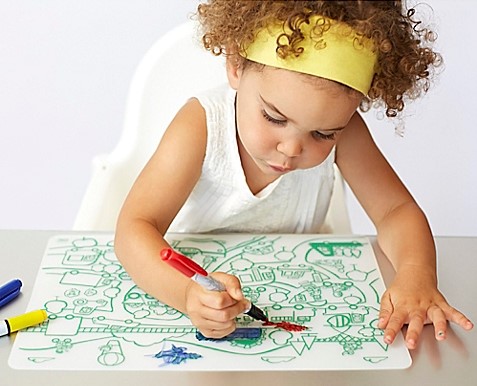 Keep them Busy at a Restaurant–without an iPad!
This Modern Twist Doodle Placemat is fun for kids to color on so they can enjoy their beautiful artwork at mealtime. When used with dry erase markers it can be used over and over—just throw it in the dishwasher! Choose from an alphabet, transportation, or treasure map theme. $9.99
Now that you're up to date on the latest products…
It's time to register! Whether you're expecting your first or fifth, there are so many benefits to creating a baby registry for every child—and you're already in the right place to get started! Check out RegistryFinder's baby registry checklist, and head to buybuyBABY to create your registry and add these innovative items to your list!
Stay and hang out with us!
The RegistryFinder GiveIt blog is your go-to source for this new stage of your life. We write weekly about the latest baby products, shower ideas, nursery trends, and etiquette advice. Be sure to check out our Pinterest page for inspiration, too!