If you're currently expecting your first child, I'd like to offer my warmest congratulations! You're about to embark on the greatest adventure of your life – one filled with more love and joy than you ever thought possible! You will be forever changed by the tiny human you will soon hold in your arms.
I recently gave birth to the cutest little guy and quickly realized babies need lots of stuff. Over the past few months, I have amassed quite a collection of baby-related gadgets and gizmos. Today, I'd like to share what I consider the most important essentials for surviving and thriving with a newborn. You'll definitely want to include these items on your baby registry!
Essentials for Thriving with a Newborn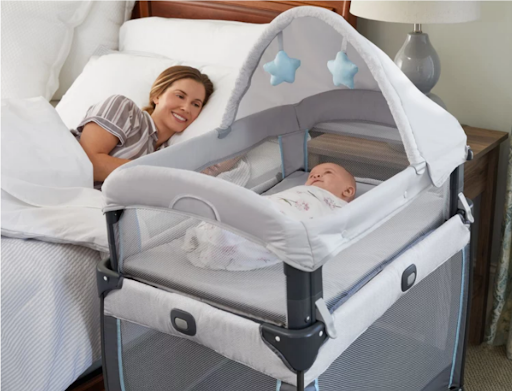 You've probably been planning your baby's nursery as long as you've been pregnant. But if you're like me, you'll want your newborn close by at night so there's a good chance they won't sleep in their crib the first few weeks (or months!) of their life. My son slept in a play yard with a bassinet attachment. The Graco My View 4-in-1 is similar to what we had with a bonus- you can change the level of the bassinet, or pick it up and move it to another part of your home for naps! (Now that my son is older, we use the play yard every time we travel. This is a definite must on your registry!)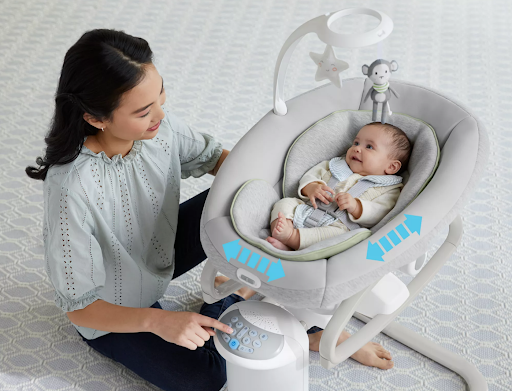 For the first couple months of life, babies spend most of their time eating and sleeping. However, you'll need a landing spot for the few moments your sweetie is awake and ready to play. I've recently decided that my two favorites are a glider and a playmat. The Graco Soothe My Way features 8 rocking and swaying motions in 2 directions along with vibrations and sounds to keep your baby content. As a bonus, the swing seat doubles as a removable rocker!
Your little one will also be entertained with the Ingenuity Cozy Spot Activity Mat. Great for playtime or tummy time, this adorable toy features neutral colors and an ultra-plush mat that's perfect for hardwood floors!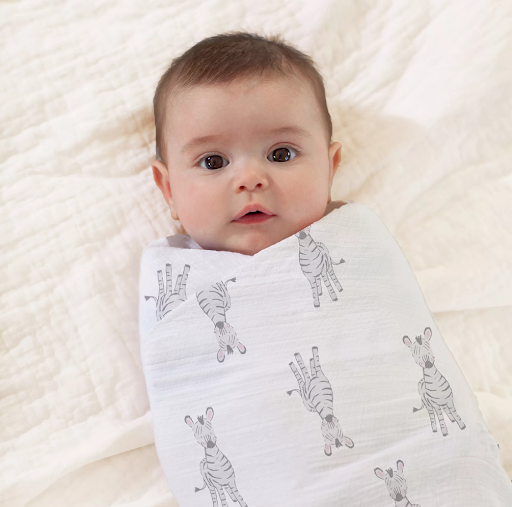 Handmade, cotton, fleece, and muslin…I have received countless blankets over the past year. (People seem to think they're a great gift!) Of all the ones I've been given, my absolute favorites are the aden + anais Muslin Swaddles. These large, lightweight blankets are available in many patterns and colors and work beautifully as a blanket or swaddle, as well as a car seat or nursing cover.
If you're planning to swaddle your newborn, I highly recommend the Sleepea Cotton Swaddles. I never quite got the swaddle technique down and my little Houdini always broke out which would cause him to wake up. Enter the easy-to-use Sleepea swaddles! They have a zipper closure, ensuring your little one stays snug as a bug!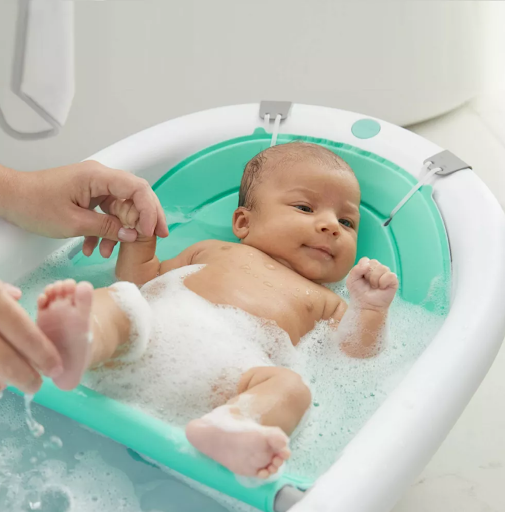 You may have noticed a trend by now. We LOVE practical, multi-purpose, items that can be used for the newborn stage and beyond! This bathtub includes an amazing "smart sling" that grows with your child from the newborn to toddler stages.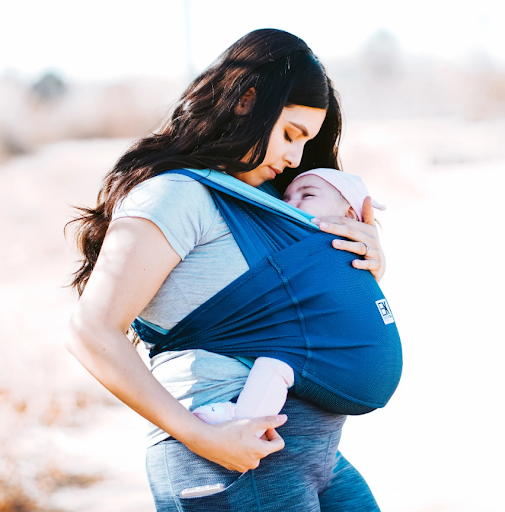 Structured baby wraps are stylish and easy to use! This soft, wrap-style carrier by Baby K'Tan is lightweight and perfect for cuddling with your newborn. As my baby got bigger and heavier, I grew to love my Ergobaby Omni Breeze which evenly distributed his weight between my hips and shoulders, allowing me to effortlessly carry him for long periods of time.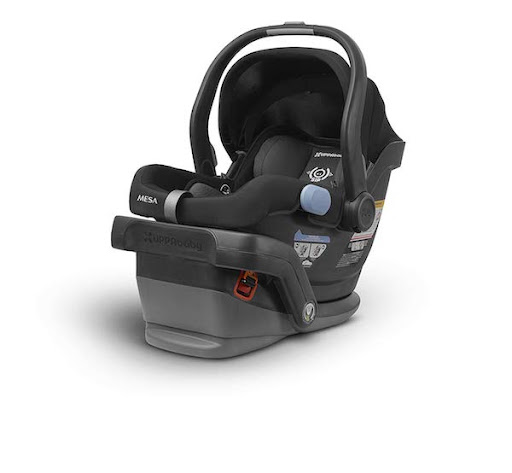 The single most important piece of baby gear that you'll select is a car seat. After all, they won't allow you to leave the hospital unless you have one properly installed in your car! I loved our Uppa Baby Mesa. It's a cinch to put in or take out of the car and it's held up well after multiple washes (you can remove every piece of fabric and throw it in the washing machine).
You'll also want to register for a convertible car seat to use once your baby has outgrown the infant seat. I suggest choosing a car seat, such as the Britax one4life, that will last the rest of your child's car seat days. This seat fits children up to 120 lbs. and can be used as a rear or forward-facing 5-point harness seat or high-back booster.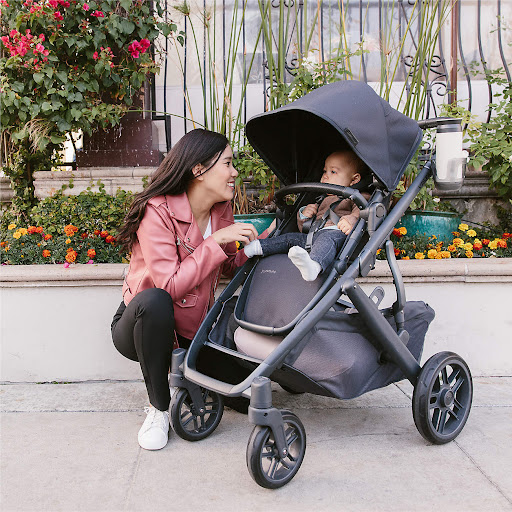 I am in love with my UPPAbaby Vista stroller because it has so many great features. It fits with the UPPAbaby Mesa infant car seat to use during your baby's first few months of life. If they fall asleep in the car, you can easily leave them in their car seat and simply move them to the stroller. It also comes with a bassinet and can accommodate up to 3 children when you purchase the additional seat and
In addition to a full-size stroller, I'd recommend registering for a lightweight, convenience stroller. The Summer Infant 3D Lite can be used once baby can sit up unassisted and is perfect for quick trips to the mall or park.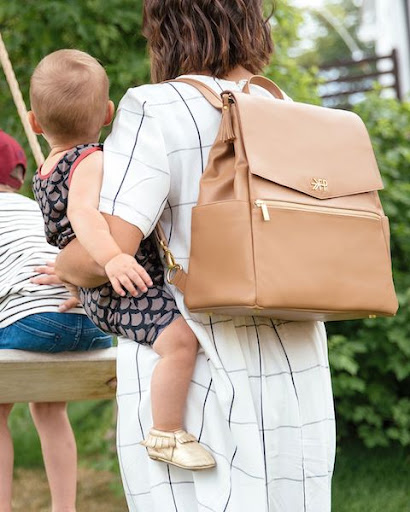 Organize
You'll definitely need to register for a diaper bag! The one you select is a matter of personal preference, but I recommend choosing one with lots of pockets and compartments such as the Freshly Picked Faux-Leather Diaper Bag. This stylish diaper bag can be worn in three ways: as a backpack, crossbody, or purse. It has 10 compartments and is wipeable on the inside and outside (super important!).
I would also suggest registering for the Skip Hop Light Up Diaper Caddy to keep you organized at home. This handy dandy caddy has a spot for diapers and wipes, as well as a space that is perfect for storing rash creams, pacifiers, nail clippers, gas drops, and more! You'll be prepared for all messy situations! And best of all, it lights up when you need it in the middle of the night!
Baby Gift Registry Checklist
With so many baby items on the market today, it's easy to get overwhelmed. But these products are the ones I truly used and needed during those first couple of months of my son's life. Babies are only tiny for a short season of life, and I've realized that sometimes "less is best" considering everything will have to be stored away for any future babes that come your way!
If you haven't done so already, get started on your baby registry today! Click here to set up your registry and find our favorite retailers which carry all the items listed in this post!