Weddings
Love and Laughter: Kevin Hart and Eniko Parrish Tie the Knot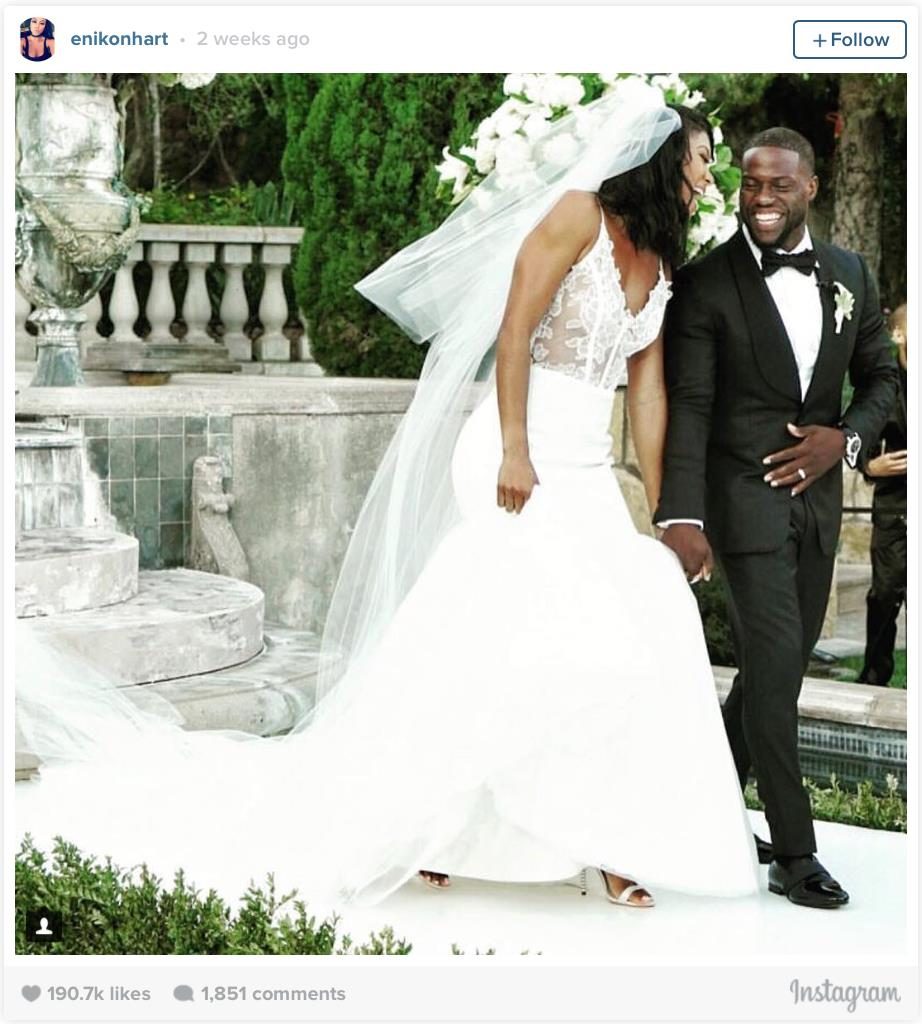 If laughter is the secret to a great marriage, then we're sure Kevin Hart and Eniko Parrish are destined for marital bliss! The pair's gorgeous wedding was held near Santa Barbara, California, and luckily for us, the bride shared a few special moments from their big day!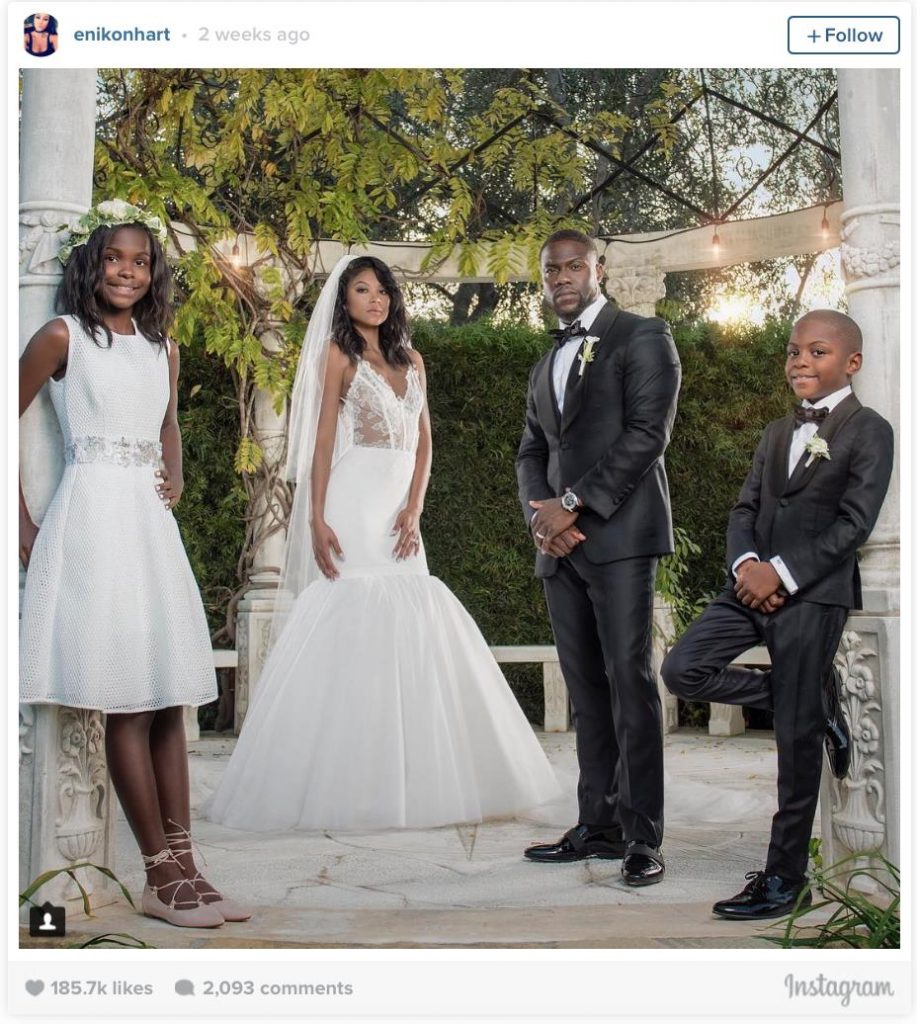 This was Hart's second trip down the aisle, and he expressed his excitement to E! News about his new chapter with Parrish: "I'm excited. I got a good one. And I think this time around—this is marriage number two. I've made mistakes in the past and as you get older you grow and you change, and at this point in my life, this is what I want. I'm ready for it."
After a two-year engagement, we're sure that both bride and groom were more than ready to walk down the aisle! The bride donned two Vera Wang gowns, both featuring gorgeous lace detail.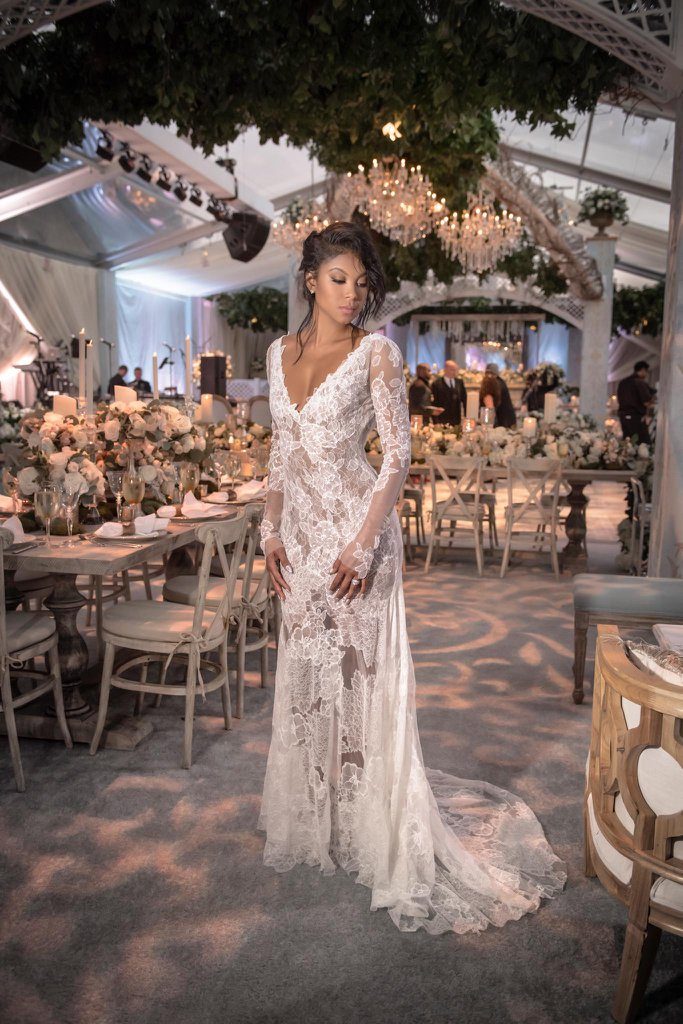 Wishing you the best, Kevin and Eniko!
Joint Bachelor/Bachelorette Parties for Pitch Perfect Co-Stars
Could they be more aca-awesome? Proving that making harmony is better than singing solo, Pitch Perfect co-stars Skylar Astin and Anna Camp celebrated their upcoming wedding with bachelor and bachelorette parties that joined forces by the end of the weekend!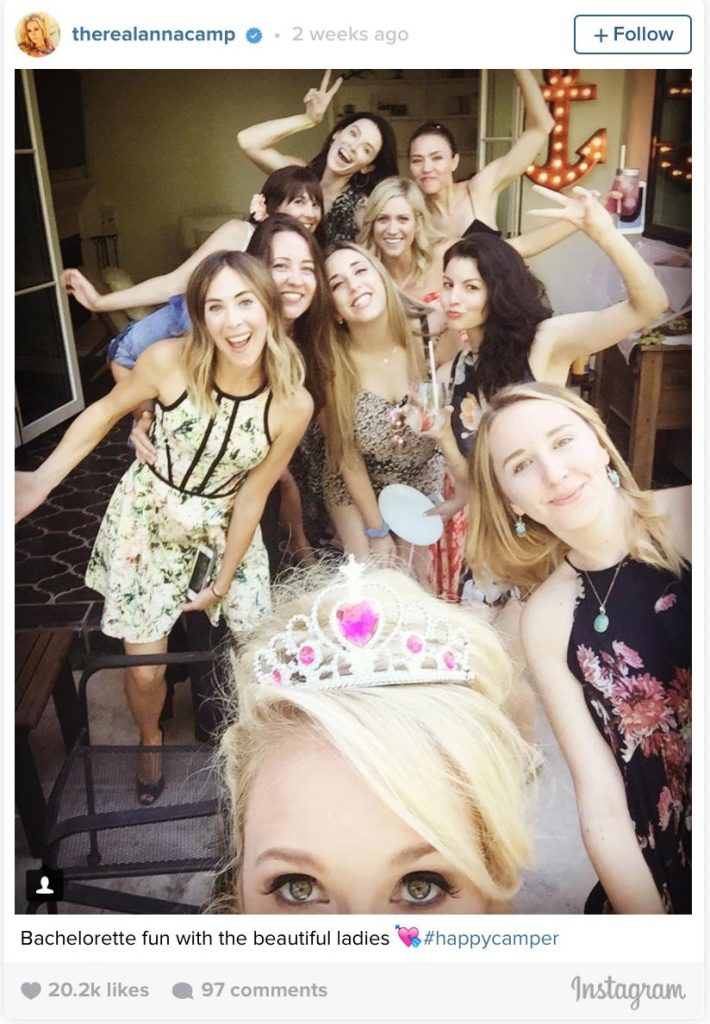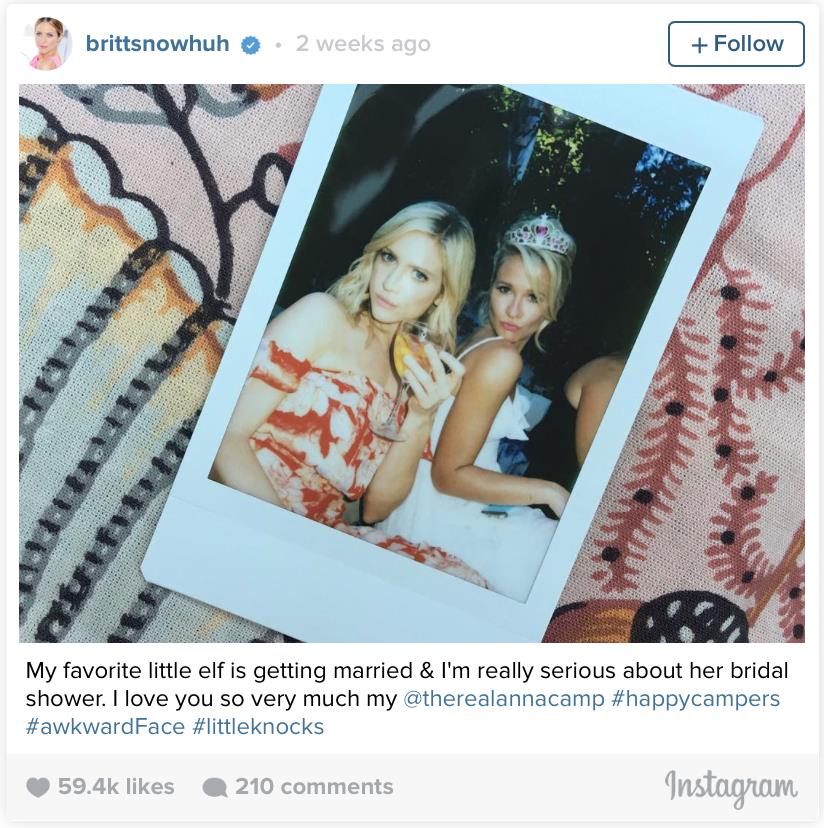 Costar Brittany Snow was along for the fun, and helped document the festivities via Instagram.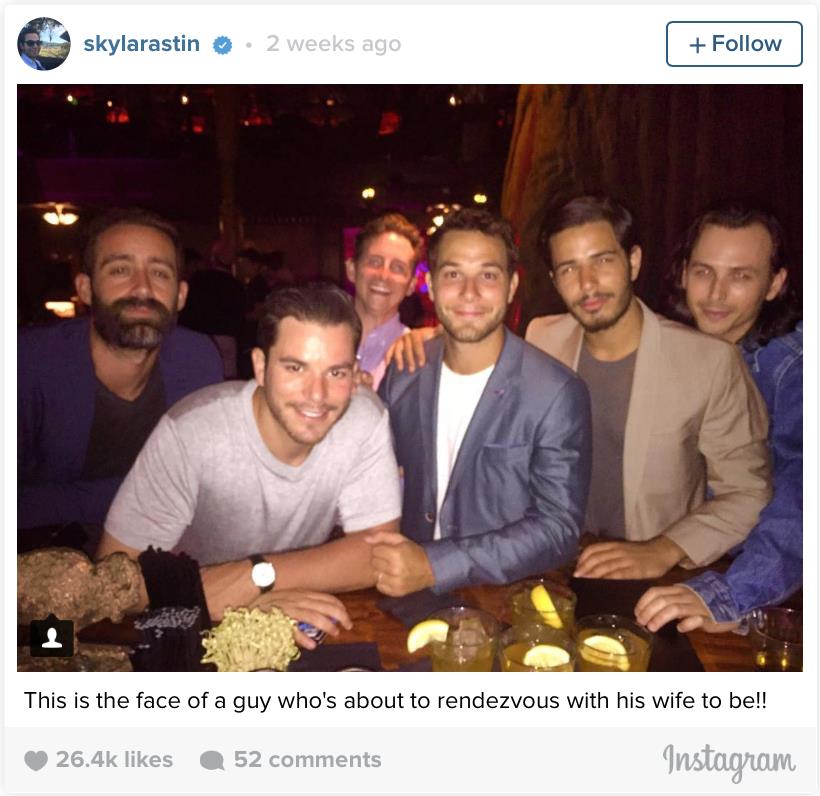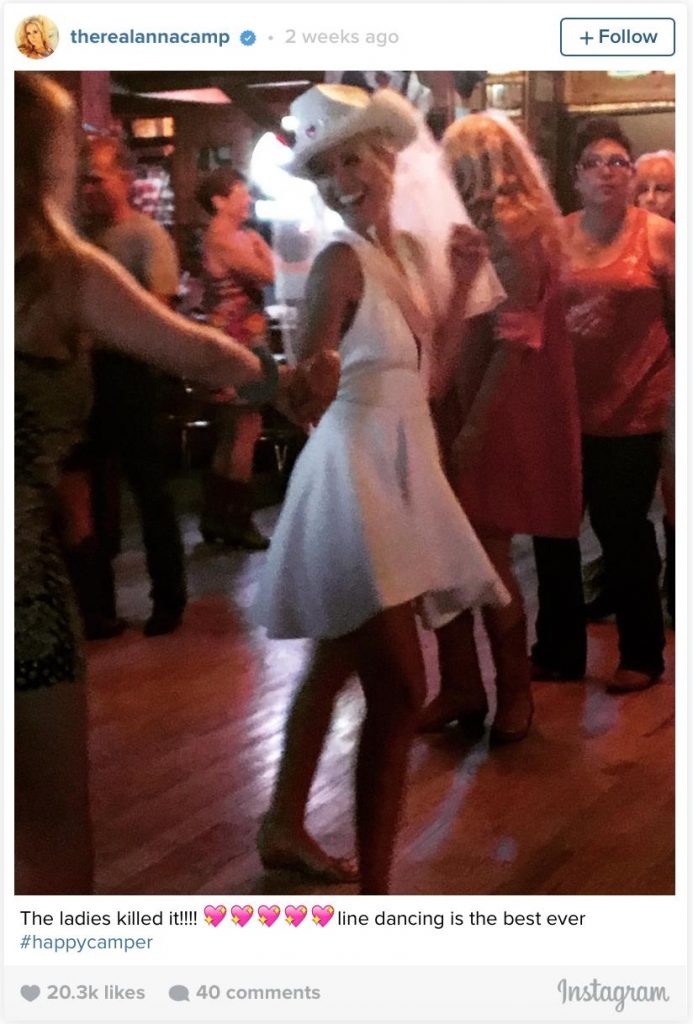 The guys and girls met up for line dancing at the Cowboy Palace Saloon in Chatsworth, California.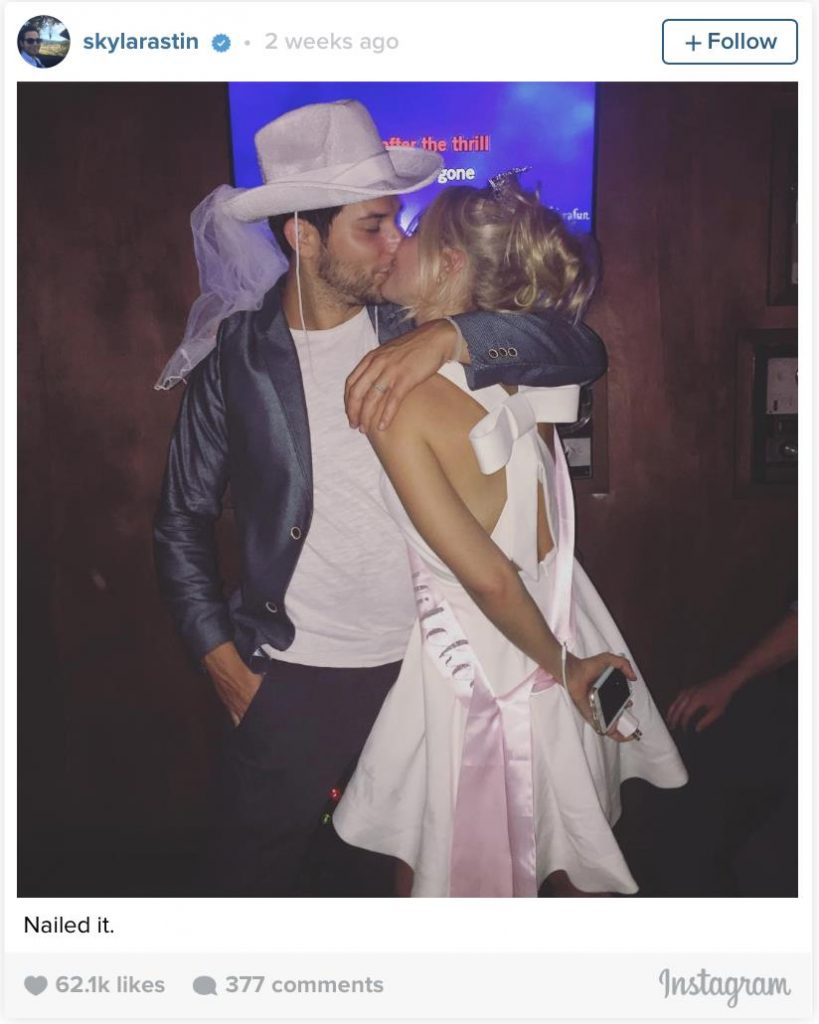 It's clear that these two make beautiful music together, and we can't wait for the wedding!
Engagements at the Olympics
When we think of the Olympics, the only jewelry that comes to mind comes in gold, silver, and bronze. But for these lucky Olympians, the Games held a treasure worth more than its weight in gold: diamonds!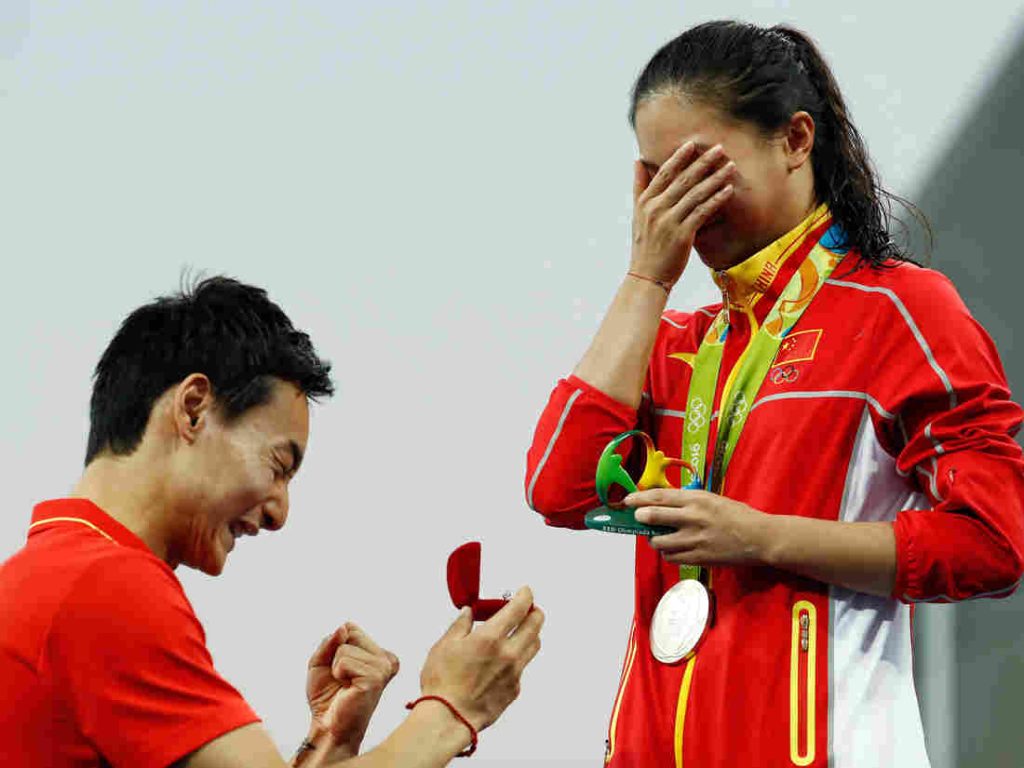 There's only one thing that could top a silver medal: a diamond ring! Chinese diver He Zi was on the podium when her boyfriend, fellow diver Qin Kai, dropped to one knee and asked her to be his bride. The other medalists were in on the surprise, and seem to have enjoyed the moment as well.
We wish He and Qin the best as they "dive in" to marriage!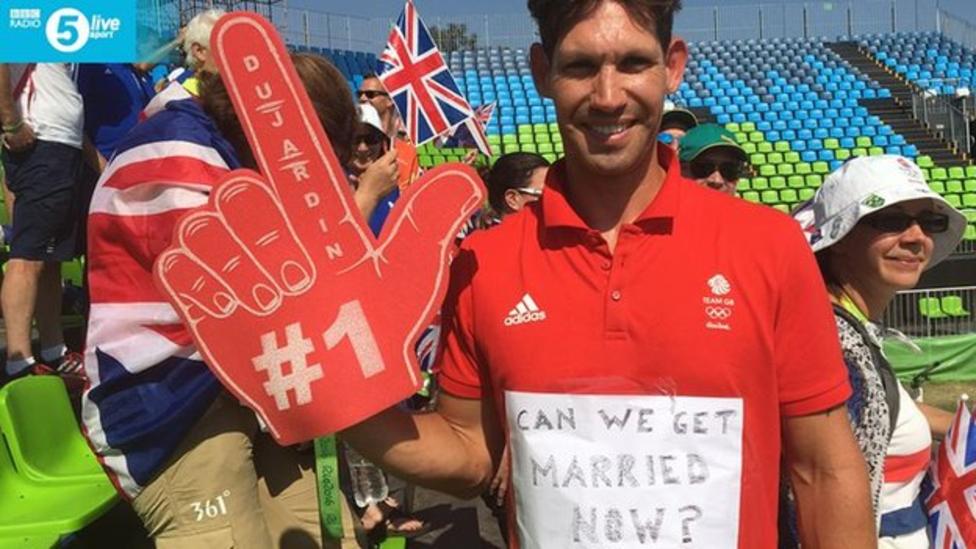 Ok, so technically this isn't a proposal, but we think it's pretty adorable. British equestrian Charlotte Dujardin had just won a gold medal (her third career gold), when she received a cute message from fiancé Dean Golding: he wore a sign that read, "Can we get married now?"
The couple has been engaged for years, and Dujardin explained to the press, "He's already asked me. He knows it's 'yes.' I'm hopefully going to get married next year. I said I would get married after London but time just flew by. It's definitely on the cards now."
Babies
Baby #5 for Terrence Howard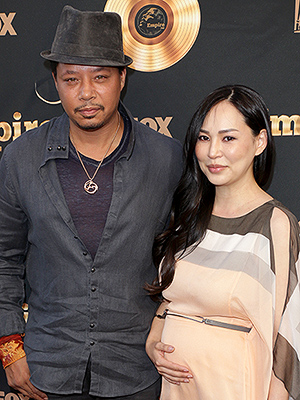 Terrence Howard and his wife Mira Pak announced the birth of their son Hero on August 12th. Hero joins the couple's 15-month old son, Qirin, pictured below, and Howard's 3 older children from a previous marriage—son Hunter and daughters Heaven and Aubrey.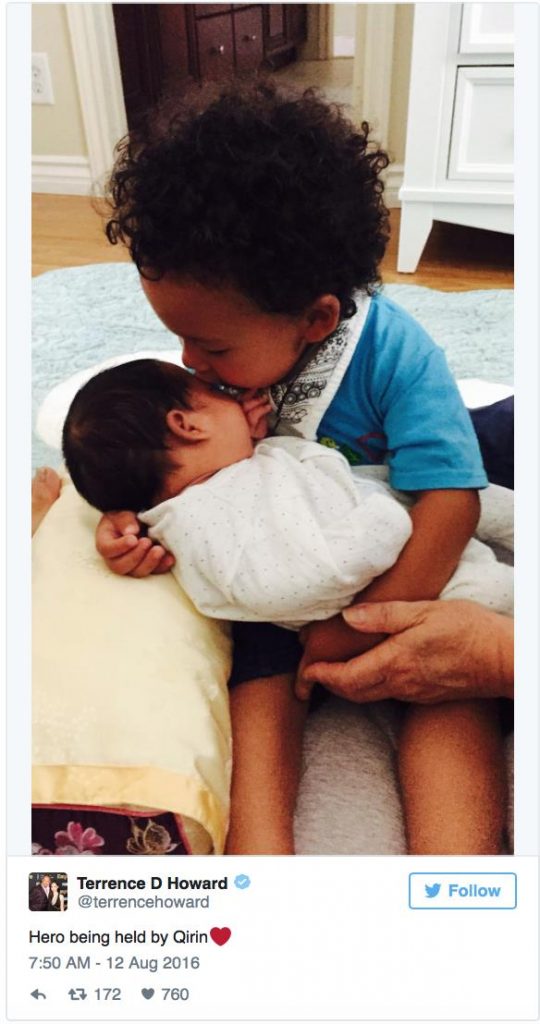 Holly Madison Welcomes Son Forest
The former Girls Next Door star and her husband Pasquale Rotella welcomed their son Forest Leonardo Antonio Rotella on August 7th at 8:44 pm. Forest weighed in at 8 pounds 14 ounces, and joins big sister Rainbow Aurora, who is 3 years old.