Starting solids with your baby is exciting (and messy!). I found that making my own baby food was the most cost-effective and healthy option for our family. A little food goes a long way, especially when you first start because babies are really just sampling.
By cooking and making my own portion sizes, I didn't waste food and I knew all of the ingredients my baby was getting!
Here are a few tips, tricks, and recipes that I've picked up for making baby food delicious, nutritious, and convenient:
1. Pick a few key ingredients and gradually start introducing food.
You will want your baby to have the same food for a few days in a row to rule out any allergies, so start small on your first grocery shopping trip for the baby. Sweet potatoes, peas, and avocado are all great foods to get going. They puree easily and are gentle on the tummy. All of these foods stretch a long way when combined with breastmilk, formula, or water, so you really don't need too much of anything!
Here are a couple easy recipes to get you started:

2. Figure out baby food storage.
Because a little goes a long way, you will need small containers for all of your purees. The tried and true ice cube tray works great, especially when your baby is only eating a tiny bit of food. More durable and larger baby storage containers can be frozen and microwaved which makes it super easy to feed and keep food fresh. Baby food storage containers are also the perfect portion size, so you know how much has been eaten (or not eaten) each time.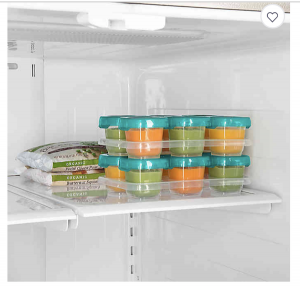 We love these stackable OXO Tot Food Storage Baby Blocks because they hold the perfect portion for our baby and are easy to clean in the dishwasher.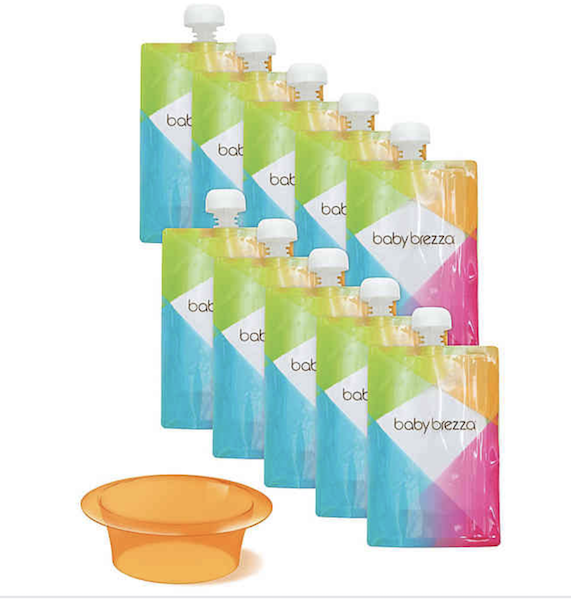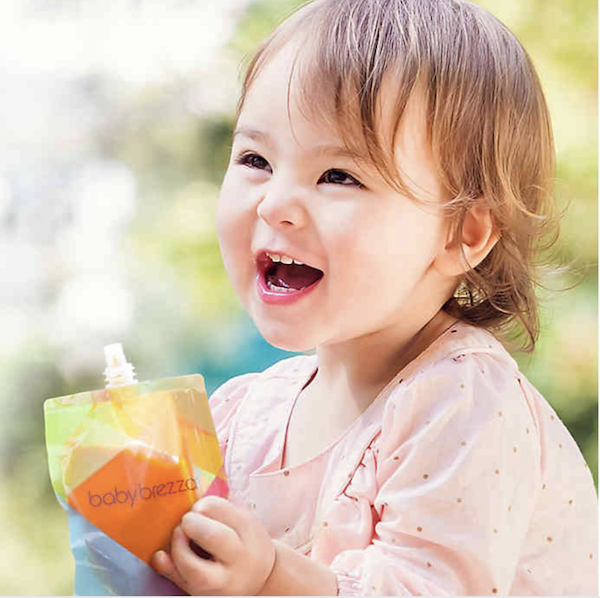 These reusable Baby Brezza Food Pouches are environmentally friendly and super convenient for on-the-go feeding. They come with a large funnel to easily fill the pouches that zip shut.
3. Find your favorite food processor.
You can puree baby food lots of different ways, and there are many great options out there specifically for babies. The food processor or blender you already have can be used as well as specialty options like the Baby Brezza Glass One Step Baby Food Maker. This handy little appliance steams and blends so you can have up to 4 cups of homemade baby food ready in as little as 10 minutes!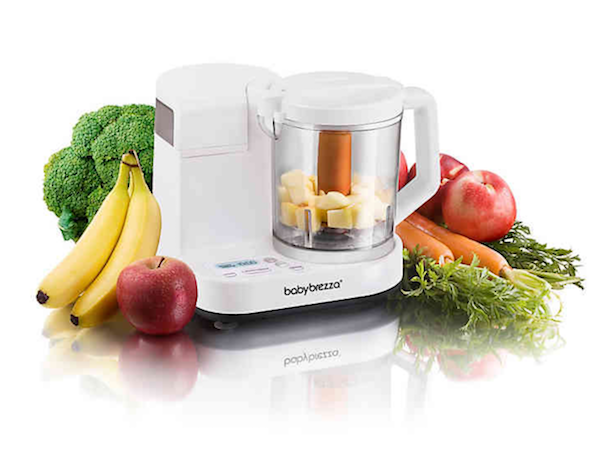 4. Prepare for baby to eat beyond purees.
Soon your little one will be eating all the foods you eat, just in smaller bites. Instead of having to crush or break up everything by hand, a food mill can be a useful tool to have! You simply put the food in, turn the handle, and food is broken down into baby size pieces. This OXO Baby Mill is even dishwasher safe.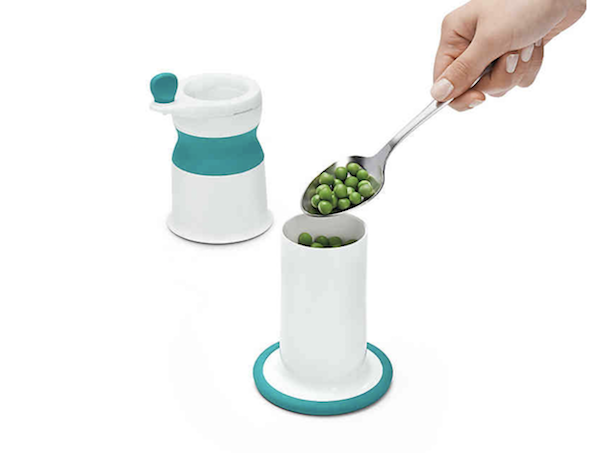 5. "Food before one is just for fun!"
I loved this quote throughout my baby food journey. There can be a lot of pressure to feed your baby enough or feed them all the right things everyday, but your baby is really just experimenting and learning to chew and swallow in the early months of starting food. Breastmilk or formula is still the most important thing for your baby to have before they turn one, so have fun with it!
Get cooking today!
Check out buybuyBABY for all of their baby food products and accessories as well as all of the best baby products you will need for your little one! Their registry services allow you to easily build and manage your registry with the help of their registry experts and interactive checklist to ensure you are prepared for everything that comes with a new baby.