Make sure the high school grad in your life is ready for anything with these do-it-yourself gift bundles.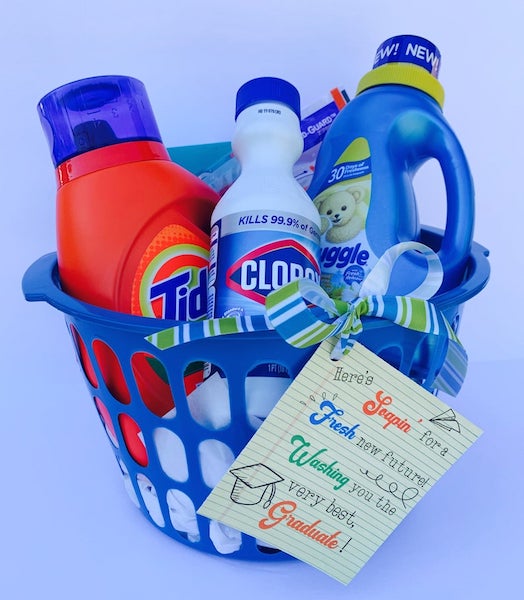 It's about that time! Graduation is right around the corner, which means watching our favorite kiddos become adults and head off to college.
When it comes to gifting, it can sometimes feel like we don't even know what college students even need (or want, for that matter), and it's easy to wind up stuffing some money into an envelope and calling it a day.
While I'm sure there are plenty of grads who would be happy to pocket the extra cash, I love the option of creating DIY gift bundles that make studying, laundry, movie nights, and other activities a one-step process for any grad.
Below, we've put together a few bundles filled with tried-and-true favorites for new college students.
From making sure they're equipped for a full day on campus to preparing them for the ultimate cozy night in, we've got you covered. Keep reading for some of our favorite ways to make the transition a little bit easier.
Everyday On-The-Go Items
For the days they'll be on-the-go and out of their dorm, this bundle is all about staying efficient across campus.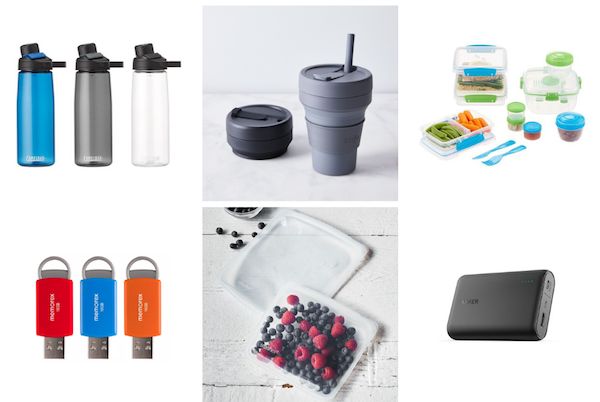 A collapsible mug and Camelbak water bottle guarantee caffeination and hydration at all times, and this 25-piece portable meal set makes it easy to prep food for a full day of learning (not to mention, reusable silicone storage bags are made for all-day snacking). Last but not least, save them from any potential technical difficulties with a one-two punch of a portable phone charger and a pack of flash drives — important notes and assignments will never be out of reach!
Bundle it All Up
Once you've gathered your items, stuff them into a backpack or sturdy tote for your new grad to stash them on their busy days. There's plenty of room for everything in this Swissgear backpack with a dedicated laptop slot, and a structured box tote makes the perfect campus carry-all.
Laundry Essentials…and More!
When it comes to doing laundry in the dorms, the name of the game is efficiency. This laundry essentials bundle is designed to provide exactly that.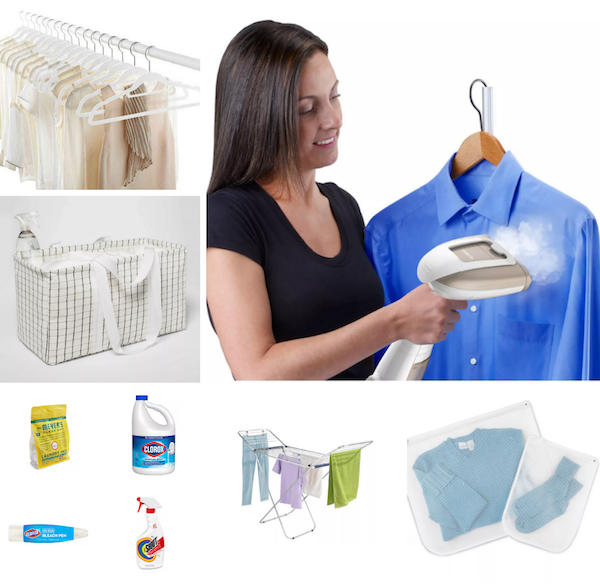 Step one: supply a spot to toss dirty clothes with added storage for cleaning products. Step two: toss in stain remover, bleach, honeysuckle-scented laundry detergent, and lingerie bags to protect delicates. Step three: make sure there are velvet hangers to keep things where they belong, and a clothes steamer for all those inevitable wrinkles.
Bundle it All Up
If you're planning on gifting this all-in-one laundry bundle, simply arrange all your items in the soft-sided laundry hamper, tie a big ribbon in their new school colors around it, and voila! You — and your favorite grad — are all set.
Jet Set Perfection
Freshman year of college seems like a weird time to think about future travels, but they will happen! This jet-setting bundle will get any new grad from point A to point B without a hitch.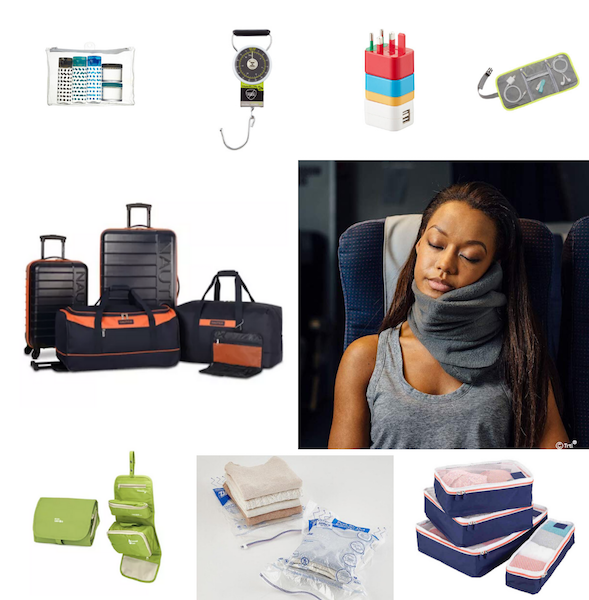 Give them everything they need no matter where they're headed with a 5-piece luggage set! Add in a 3-in-1 toiletry bag (plus travel-sized containers) and handy packing cubes that keep everything where it belongs, and a flexible neck pillow for the long hauls. When it comes time to study abroad, vacuum bags, a 5-in-1 electrical adapter, and a luggage scale go a long way. And regardless of the journey or destination, a tech accessory organizer keeps cords untangled and within reach.
Bundle it All Up
For this bundle, you have a few options: If you decided to splurge on the luggage set, you can place a few goodies inside each one for your grad to discover; or, grab a duffel bag or weekender and add a giant bow to make gifting extra festive.
The Ultimate Cozy Night In
When homesickness kicks in, it's time for a movie night, or if they just want to feel a little cozy, this bundle will bring a dorm-bound grad the comfort they're craving.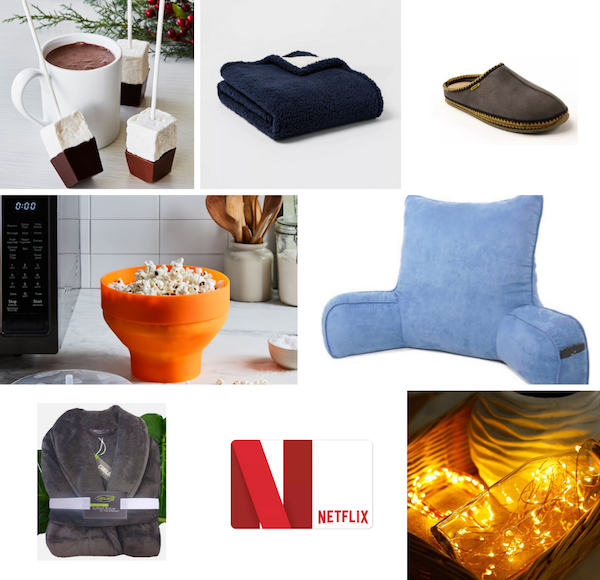 Set the tone with a pair of slippers and an ultra plush bathrobe — also known as the universal sign for "things are about to get really comfortable." Twinkle lights transform any dorm into a dreamy wonderland, and when you combine an oversized backrest with a sherpa throw blanket, it's like a personal movie theater. Stock up on snacks (think microwave popcorn and hot cocoa on a stick) and toss in a Netflix gift card to keep the entertainment going, and you've created the ultimate cozy night in.
Bundle it All Up
To bundle up these cozy items, provide the perfect spot to stash everything away when it's not in use. Grab a decorative storage bin and gather everything up for a perfect gifting presentation!
Putting Together a Custom Gift Bundle is a Great Way to Show You Care
Even though it's easy to grab a gift card, putting together a custom gift bundle is a great way to show you care. Trust me, the college-bound grad and their parents will be glad that you've taken the guesswork out of laundry or set up a turnkey night of relaxation. Don't forget to grab even more college gifting inspiration from our handy downloadable College Checklist!
-Written by Brittney Winters-Gullo, whose saving grace in college was a dorm room checklist and a Netflix subscription.