When it comes to wedding movies, Father of the Bride will always be my #1. But have you ever noticed that we spend almost 2 hours watching Steve Martin and his family agonize over the planning (and paying) for the wedding, but the actual wedding scenes themselves only take up a few minutes? And most of them are about the moments the father of the bride misses!
It's only a movie, but it tells an important truth: no matter how much you spend (in time or money) on your wedding, it's going to go by fast. Add any last-minute mishaps or tension into the mix, and some brides end up feeling stressed and rushed on their big day.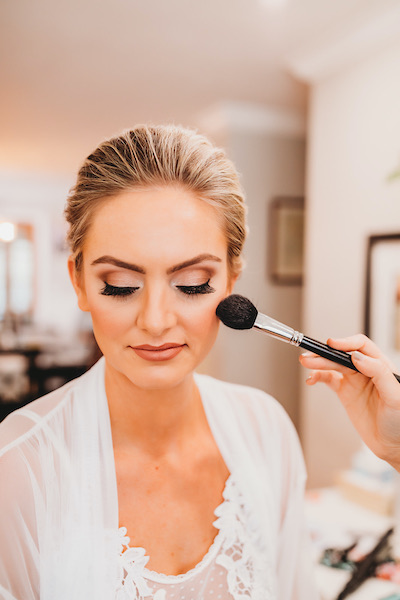 I don't want that to happen to you! While I can't wave a magic wand and extend your wedding day past 24 hours, I can (with the help of real brides) offer you a few tips to "slow down the day." Every bride wants to enjoy her wedding and savor the moments she'll treasure forever, and I hope these hints will help you do just that!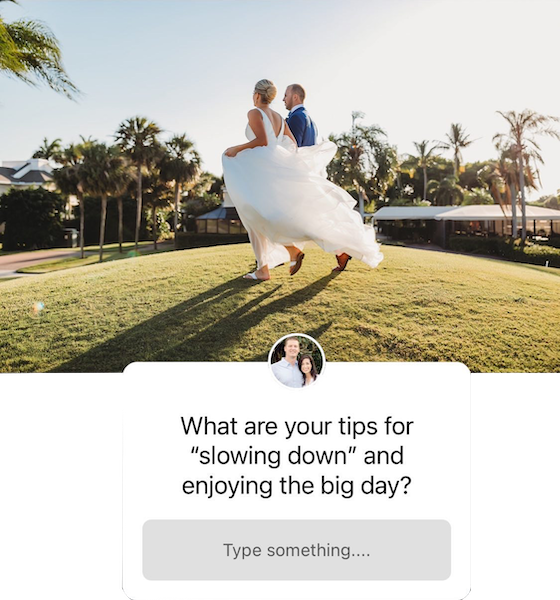 Tip #1: Hire a Day-Of Coordinator
"Get a wedding planner who is in charge of the 'master timeline.'"–Heather C.
"Don't Try to DIY everything. Have someone coordinate your day to have it all run smoothly." –Katie B.
Far and away, this was our brides' most repeated tip: hiring a professional planner can alleviate your stress and allow you to live in the moment. Even if you want to try a few wedding DIY's, leave the day-of execution to a professional. A planner will be able to handle any last-minute vendor issues, receive deliveries, run errands, and make sure your vision comes to life.
Tip #2: Lists are Life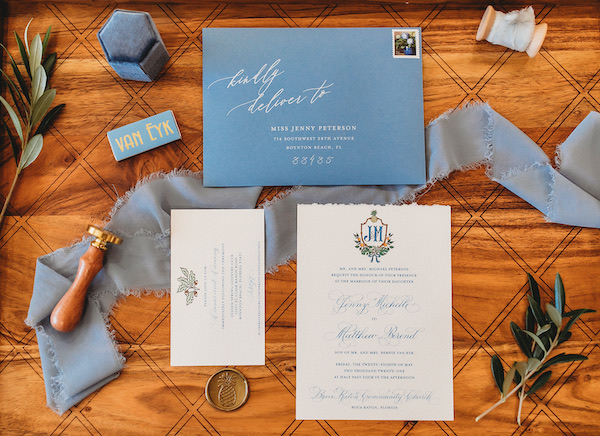 "Perfect your day-of timeline. I asked numerous people (vendors and bridesmaids!) to proof this to make sure we had time for all the special moments I envisioned. I made a comprehensive one for the bridesmaids and a simple one for the groomsmen.

Also, make a contact list of all your vendors and give to everyone! I even included the MOB, MOH, and Groom's number on that list." –Jenny V.E.
Even if you are, by nature, a "go-with-the-flow" gal who enjoys spontaneity and a laid-back vibe, a detailed, thorough timeline planned beforehand will ensure that you can be laid back and relaxed on the big day!
These detailed timelines are essential and will ensure that your day runs smoothly. You'll want to map out times for getting ready, photography, the ceremony, and the reception (check out an entire post on reception timelines).
If you decide to hire a day-of coordinator, he or she will help you create these timelines and lists, and be the "contact person" for all vendors and the bridal party.
If you don't have a coordinator, be sure to appoint someone else to be the "contact person" for all of your vendors. The bride shouldn't be taking phone calls or dealing with last-minute changes on the wedding day!
Tip #3: Create a Relaxing Getting-Ready Vibe
It's so important that you feel at ease and relaxed the morning of your wedding. Whether you're getting ready in your childhood home or a hotel suite, the "getting ready" moments and photos are always my favorite!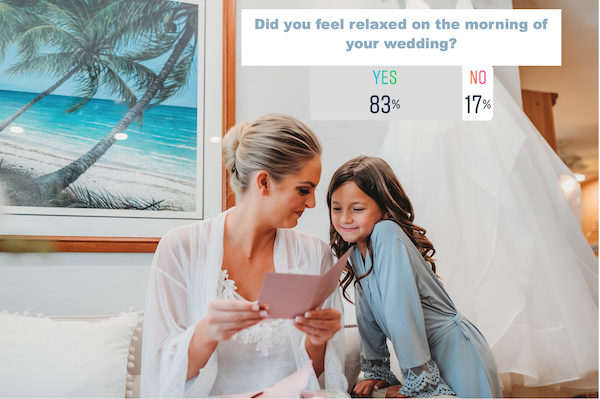 Thankfully, most brides report feeling relaxed the morning of their weddings! Here's how they did it:
"I started the morning with group yoga and meditation with my close girlfriends." –Shannon D.
"Have a sit-down breakfast with your bridesmaids." –Alyson R.
I also love the idea of sitting down for a quiet breakfast with your parents before the day goes into full swing!
"Make a morning-of playlist with all your favorite songs (I made a Spotify playlist when we got engaged, then in the months of planning when I heard a song I liked or was memorable to me I would add it to the playlist!). Lighthearted songs put you at ease and help remind you to enjoy your day!" –Jenny V.E.
Tip #4: Carve out one-on-one time with your groom
"I was a big fan of our first look! Helped keep the focus on us." –Catie W.
"Someone gave us the advice to make our first dance song our last dance. It was so special!" –Nikki M.
"Right after the ceremony, we had a few minutes to ourselves to enjoy the moment." –Alyson R.
"Exchange letters with your groom. Reading this letter the morning-of helped me put everything into perspective!! And got me really excited!! –Jenny V.E.
It can be too easy to lose sight of who your wedding day is all about: your future spouse! I love these ideas for placing the focus on your partner, whether it's a gift exchange, first look, a last dance, or a letter. A sweetheart table is another idea for making sure you get some one-on-one time with your groom during dinner!
Tip #5: Pause to Take it All In
"While everyone was at cocktail hour, we went into our reception and walked around so we were able to take in every detail that we spent months planning for!" –Tiffany P.
"Pause and look around, a lot! Sounds silly, but recognize all of those people are here to celebrate you and your lifetime commitment to each other." –Grace T.
"Put your phone away! Everyone else will get pics-you don't need to get them yourself." –Gabby W.
Tip #6: Splurge on your photographer and videographer
Most brides agree that if you're going to splurge on one thing for your wedding, it's photography, and skipping videography is one of the biggest wedding day regrets! While you can't always commit a moment to memory, a photograph or video will bring it all back! Nine and half years after my own wedding, I am SO happy to have beautiful photography and video of our wedding day. When I see certain images or watch scenes unfold on screen (now with my children on my lap!) I'm instantly transported to those moments, and feel the emotions all over again.
Bonus: Our Brides' Favorite Moments
As you read through our brides' favorite moments, I hope you get excited about getting to experience them yourself! You might even find a few ideas you can use to create a memorable moment for yourself.
And I just have to point out: these favorite moments have nothing to do with your budget or the details that often cause the most stress. The moments you will treasure involve the people you love.
"It's hard to choose one, but probably saying our vows." –Alyson R.
"The moment I gave my parents their personalized gifts–so many emotions!" –Shannon D.
"Our first look and breakfast with my bridesmaids" –Katie B.
"Seeing my husband's face when I walked down the aisle! No first look for us! Also, having family and friends travel to celebrate with us. That meant a lot." –Grace T.
"My dance with my dad!" –Amber R.
"My dad's speech!" –Jenny V.E.
"My nana giving me the bracelet she wore at her wedding. Cue the tears!" –Nikki M.
"Seeing my husband's face when I walked down the aisle! And runner up was the first look I did with my dad." –Tiffany P.
Live it Up!
When the big day finally arrives, be sure to take it all in and enjoy the big and little moments. With a little pre-planning and other brides' advice in mind, I hope you treasure each minute of your wedding day!
Have a Question for our Real Brides?
Let me know what topic you'd like us to tackle next! And if you're interested in learning more about etiquette, gift giving, and celebrating in style, be sure to subscribe to the RegistryFinder GiveIt blog for weekly posts on wedding etiquette, bridal showers, wedding trends, and of course, wedding registry guidelines and tips! And as always, be sure to refer your guests to RegistryFinder.com, where they can