Giving gifts to the wedding couple serves as a tangible representation of your love and support. When you're invited to a wedding, you should send a gift, whether or not you are able to attend – but when should you send it?
Dear Cheryl,

I was invited to my friend's wedding, and unfortunately was unable to attend. I sent my RSVP  before the "reply by" date.

But then the wedding date came and went, and I completely forgot to send my congratulations or a gift!

It has been a couple months since the wedding passed; is it too late to send a gift?

When is the best time to send a wedding gift? Please let me know if I have missed my window of opportunity.

~ Jenny
---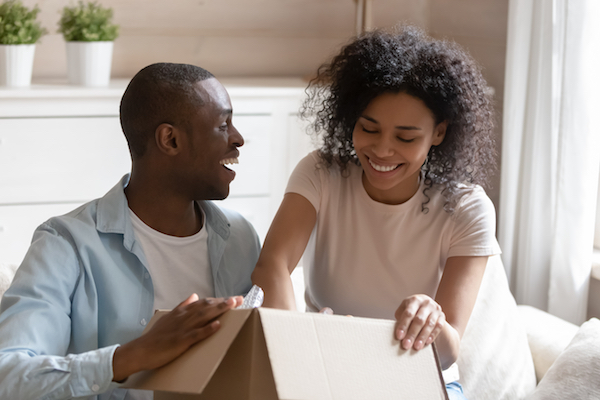 ---
Hello Jenny,
Thanks for writing and it's not too late to send a gift. It's ideal to send your gift before the wedding, but "better late than never" truly applies in this situation.
When you're not able to send the gift before the wedding – you just forgot or didn't get around to it – it's best to try and send the gift within a month after the wedding, or as soon as possible.
There's a popular myth that you have up to one year after the wedding to send the couple a gift. Think about it – in today's world of immediate online shopping, if you got married and didn't receive a gift after a few months, you would assume it wasn't coming.
The bottom line: always send your gift as soon as you can. "Better late than never" perfectly applies here. Your (still) newlywed friends will be pleasantly surprised and grateful to receive a wedding gift from you. And if you're not sure where they're registered, you can use RegistryFinder to find all of the couple's registries in one place!
If you do purchase from the couple's wedding gift registry, the gift will be sent to the address the couple provides, so you don't have to worry about where to send it before or after the wedding.
Happy gifting!
---
If you have questions or comments about gift giving, bridal shower, baby shower, or wedding etiquette, please comment below or email [email protected].
Emails used here are received from readers. They may be edited for grammar or to remove sensitive information. We are careful not to alter the intent or content of the question.
Cheryl Seidel is the founder and President of RegistryFinder.com, an intuitive search engine that helps gift givers quickly and easily find online registries for weddings, baby showers, graduations and more.